There are many actors who just banged the industry with their first mega-hit serials or dramas, the others are known for their family roots that are affiliated with the media industry; and then, there are a very few of those who take baby steps in making their own identity and then gradually rule the hearts of their fans; and Ahmed Ali Akbar is a pure example of it.
Been born in Rawalpindi on September 28th, 1986 to the Pakistani Tennis Coach Muhammad Ali Akbar, Ahmed was all fascinated by his father and played tennis prior to choosing acting as his career. It is for the love of his family for sports that his younger brother Abid Ali Akbar is also playing tennis for the country.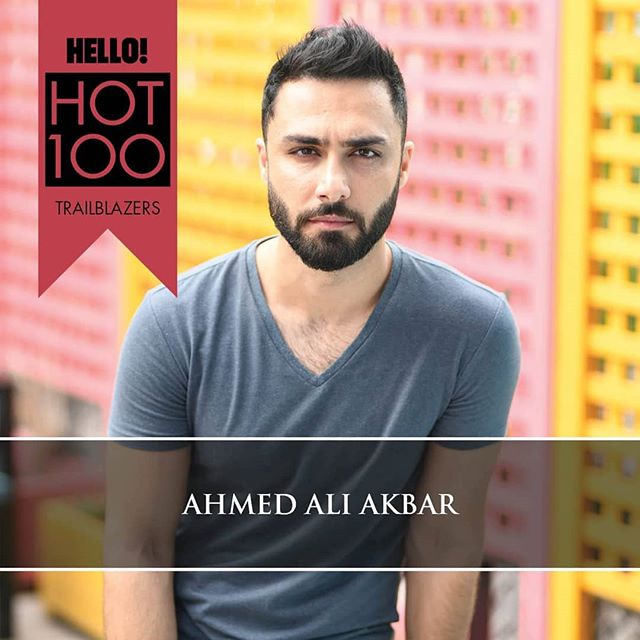 Ahmed was first seen on screen at the age of thirteen in a PTV drama serial Stop Watch. It was then that Ahmed explored a singer hidden in himself and sang for the band in Islamabad. He is a close friend of Osman Khalid Butt and started acting again after a gap of ten years, in a play written by Osman. His major film that caught the attention of the audience was Siyaah in which his roles were highly appreciated and since then, there was no stop.
Ahmed has recently been seen in many hit dramas like Tajded-e-Wafa and Ehd-e-Wafa. Here are some of the coolest pictures of Ahmed Ali Akbar that you should definitely check out.
Have a look!