With each passing episode, Zayaan is getting more and more on my nerves. His unreasonable attitude is unbearable to watch at times. We have got more insight into his feelings this week though. I was correct in my assumption that he is behaving like this because he considers Maryam imperfect now. His first thought at seeing Maryam in the hospital, "Ab Tum Who Maryam Nahi Jis Se Meine Shaadi Ki Thi" said it all! According to Zayaan, Maryam is no longer the ideal life partner that he had in mind.

Maryam finally complained to Zayaan about his absence during her operation and that all she wanted were a few words of consolation from him. My heart went out to her in this scene. She is still unaware of the reason behind his changed feelings and I wonder how she would feel or react when she would get to know them! She does sense that Zayaan has changed and is trying to avoid her but she does not know why.
Faiza carried on her charade of being a kind person and a true friend by going to the hospital to meet Maryam. Maryam was very happy to see her there, but for some reason Zayaan got annoyed by her presence. Maybe because he did not want Faiza to see Maryam in this state, he did not want her to see that Maryam is not perfect anymore.
As expected, Afshah and Nusrat did not even bother to go to the hospital to meet Maryam. Even when Faiza asked Afshah to come with her, she clearly refused. And the way Nusrat asked Maryam 'Tum Theek Hogaee' when she came home was just plain rude. I cannot believe Afshah and Nusrat are still planning to get Faiza and Zayaan married! After seeing the closeness between the two, they started planning again. When will they both stop trying!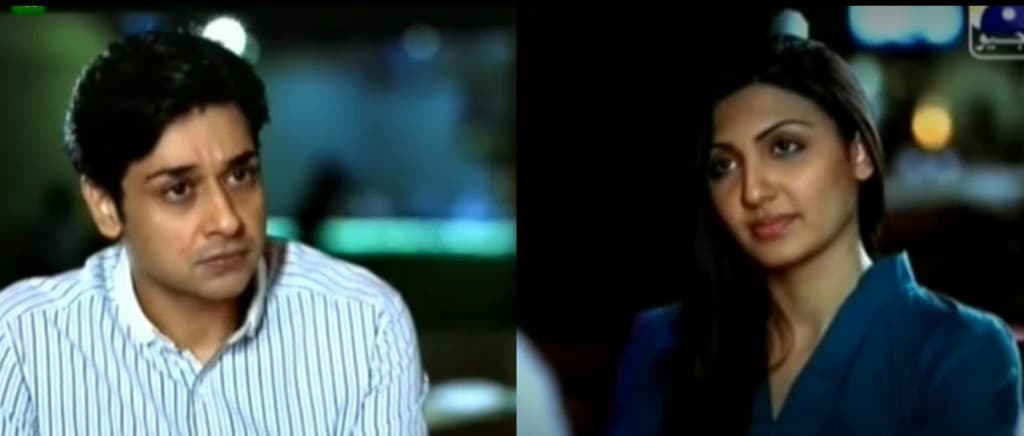 Faiza has officially become Zayaan's mentor now. He only shares his feelings with her and takes her advice. I was a bit shocked though when she told Zayaan to treat Maryam well after she comes home as she needs more love and care at this stage. It is true that Maryam will get hurt if she ever gets to know what Zayaan has in his mind. He is clearly regretting his decision to marry Maryam in the first place. This was very obvious in the scene where Maryam recalls how desperate Zayaan was to marry her and he says 'Shayad Yehi Kismat Mein Tha'

Maryam wanted to make Zayaan happy and be close by his side and this is the reason why she refused to go home with Tasneem. She wanted to go back to her house with Zayaan to win his approval but Zayaan was least bothered about this. He is even more indifferent now than before. Maryam's future seems very bleak in Zayaan's house.
One thing that completely grossed me out was all the maid scenes. The maid track was completely unnecessary and I do not know what the writer was thinking when she added this track. Noori's obsession with Zayaan was totally disgusting and these scenes annoyed me to no end. I hope they kick out Noori soon. I really do not feel like watching anymore of this track.
Faysal Qureshi has played Zayaan's character to perfection. He has portrayed Zayaan's feelings so well and has completely molded in his character. Ayeza also stands out with her brilliant acting in this show ans she surely deserves a round of applause for her performance.
Zayaan's is getting away from Maryam and closer to Faiza now. I am really curious to know what will happen next! Will he marry Faiza now?
Share your views about the episode guys!
Stay tuned!
Mariam Shafiq