This episode opened with Fauzia Batool "entertaining" her friends and later on being left alone to explain herself to the Chaudhry. Saba owned her character in tonight's episode and especially did really well in scenes in which her character went from being dead serious to somewhat comic. Like the time she ran away instead of answering the Chaudhry's questions. Fauzia's sister Nazia's argument with her husband and the outcome was yet another one of those incidents which showed the mindset of the men in the village and people's general opinion about Fauzia. Just like the previous episode this one too had plenty of scenes which showed that with the exception of Fauzia's father all the men believed in having their own way and did not give their women the respect they deserved. Fauzia kept on telling everyone around her that she was not going to end up like her sister and that she will make her own destiny. She dreams of living a life different from the one all the other women around her are living.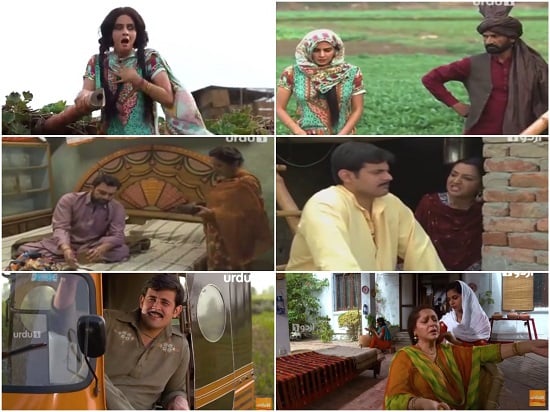 This episode focused on the problems in Fauzia's house; financial and otherwise and showed that Fauzia's dreams to make it big someday kept her happy. She has been shown as a free spirited person who isn't afraid of speaking her mind. Fauzia's brother does not have a mind of his own and his wife dictates everything to him, definitely a character we have seen in drama many times before too. Nadia Afghan is a versatile actress who nails every character assigned to her therefore it does not come as a surprise that she is playing this role really well too. Her character however doesn't have a lot to offer, another character which has been-there-seen-that written all over it! Abid is also interested in getting married to Fauzia but she hasn't made up her mind just yet. Fauzia's father however finally succumbed to the pressure and agreed to marry her to Sajjid (yawn!)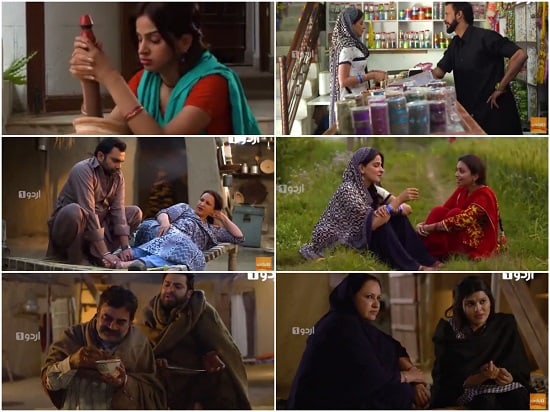 Just like many other dramas nowadays, half of the story has already been revealed in the promos and even the scenes shown in the beginning of every episode clearly show who Fauzia will end up getting married to eventually therefore this is one of the few reasons why this track isn't really appealing. Also, all the dialogues and situations which cover Fauzia's character are pretty much the same. Although Saba Qamar's performance is right on point but the character itself is one-dimensional and lacks depth. It would have been so much better if the viewers got to see how Fauzia was fighting with her insecurities and fears subconsciously instead of showing only her lively and outspoken side. Surely someone with her circumstances would have tons to think about. So far, Baaghi doesn't have anything new or exciting to offer. Some of the scenes in tonight's episode could easily have been chopped down especially those involving the fights in Fauzia's house. The episode was slow paced and for the most part boring.
The preview of the next episode showed Abid pressurizing his mother to go to Fauzia's house with his proposal and Fauzia told Sajjid off for good. Overall, this episode was strictly okay. So far, the rural setting has been shown flawlessly in Baaghi and some of the performances are brilliant but the characters and their stories are not as appealing as one would expect them to be especially because there was so much hype surrounding this play. This drama reminds me of Shehrnaz, the only difference so far is that Shehrnaz had a better start and went downhill after a few episodes. Right now the script lacks novelty and it is quite plain, waiting to see if things change in the upcoming episodes.
How many of you watched this episode? Do share your thoughts about it.