Hollywood Actor and Filmmaker Benjamin Géza Affleck-Boldt aka Ben Affleck was born on 15th August 1972 in Berkeley, California. His unfamiliar middle name, Géza comes from a Hungarian family friend, a Holocaust survivor. He is also a Screenwriter, Director and Philanthropist.
"My Mother taught Public School, went to Harvard University and then got her Master's there and taught fifth and sixth grade in a public school. My dad had a more working class Lifestyle. He didn't go to College. He was a Bartender, an Auto Mechanic and a janitor at Harvard."  – Ben Affleck
Ben Affleck is undoubtedly an exceptional Actor who has achieved an incredible feat of winning an Oscar for two different categories for two completely different movies. A thorough professional who pays attention to detail of each crew member's job. He has won two Academy Awards, three Golden Globe Awards, two Screen Actors Guild Awards and two BAFTA Awards.
Ben Affleck Height:         6 ft 3 in (1.92 m)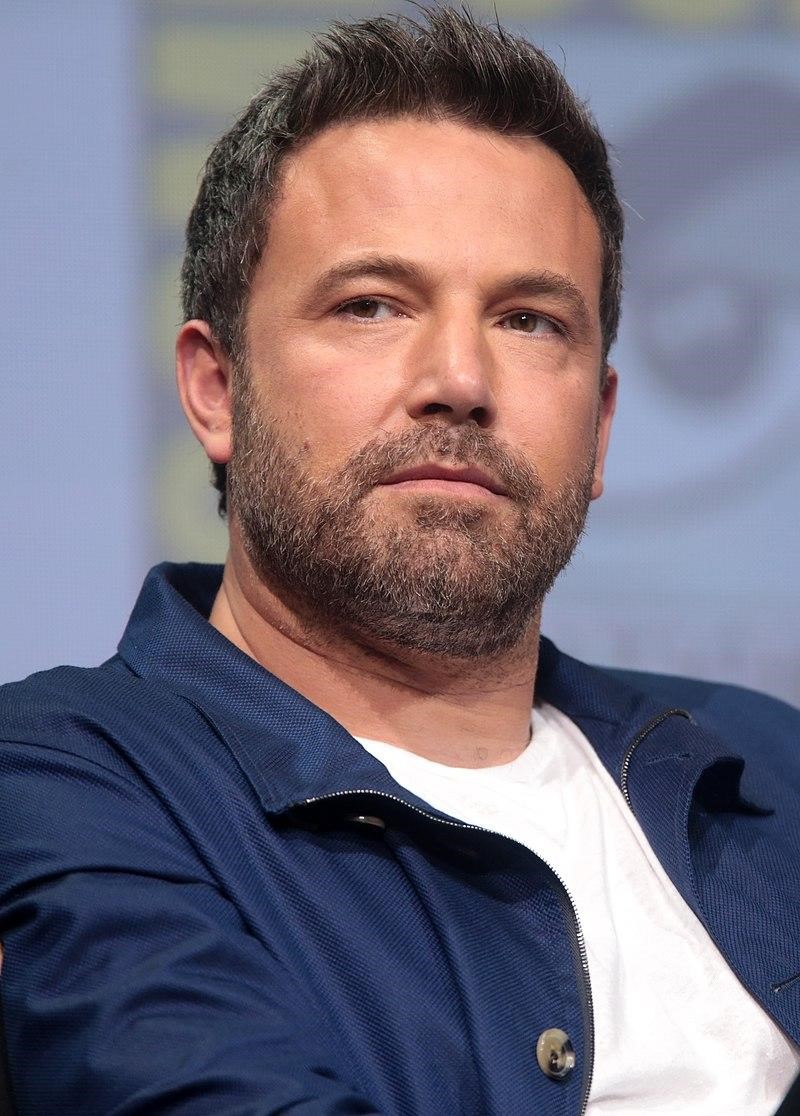 Ben Affleck Movies
Ben started his acting career as a child in the PBS educational series 'The Voyage of the Mimi' in 1984. In 1993 he appeared in 'Dazed and Confused', a comedy affair. He acted in different Kevin Smith movies, including 'Mallrats', 'Chasing Amy' and 'Dogma'.
Ben Affleck became globally famous when he starred in 'Good Will Hunting' in 1997. He along with Matt Demon won the Academy Award and Golden Globe for Best Original Screenplay for writing the movie. His acting skills were recognized and he established himself as a Leading Actor. He appeared in many Hollywood hits like 'Armageddon', 'Pearl Harbor', and the thrillers 'The Sum of All Fears' and 'Changing Lanes'.
His directorial debut was 'Gone Baby Gone' in 2007, which he also co-wrote. He then directed, co-wrote and starred in the crime drama 'The Town' and again directed and starred in the political thriller Argo, both were critical and commercial successes.
Ben Affleck Net Worth
Always been a high demand movie star that has made him his wealth. His Net Worth in 2020 is $155 million.
His biggest paycheck in 2016 was $14 million for his role in 'The Accountant', since 2000 he is consistently earning about $10 million per movie from the bigger studio productions. 2003 was a great year for him financially as he pocketed between $11.5-15 million per film.
He made a staggering $43 million for this stint in Superman v Batman: Dawn of Justice.
Holly movies are not the only source of income for the star as he made a windfall through gambling, a champion poker player who regularly participates in major poker championships. A casino in Las Vegas even kicked out Ben Affleck for winning too much as he was suspected of counting cards.
Ben Affleck As Batman
He featured in three movies as Batman though he performed the role for a shorter amount of time than other Actors. He had played Batman in a Superman movie, 'The Suicide Squad' and 'The Justice League'. Since his Batman movies, Ben Affleck is also known as 'Batfleck'.
When he was first offered the role of Batman there were reports that Affleck and the studio both had different ideas about the direction the movie should head. At one point he was offered to Direct the movie given his directing credentials, including Academy Award-winning work in Argo.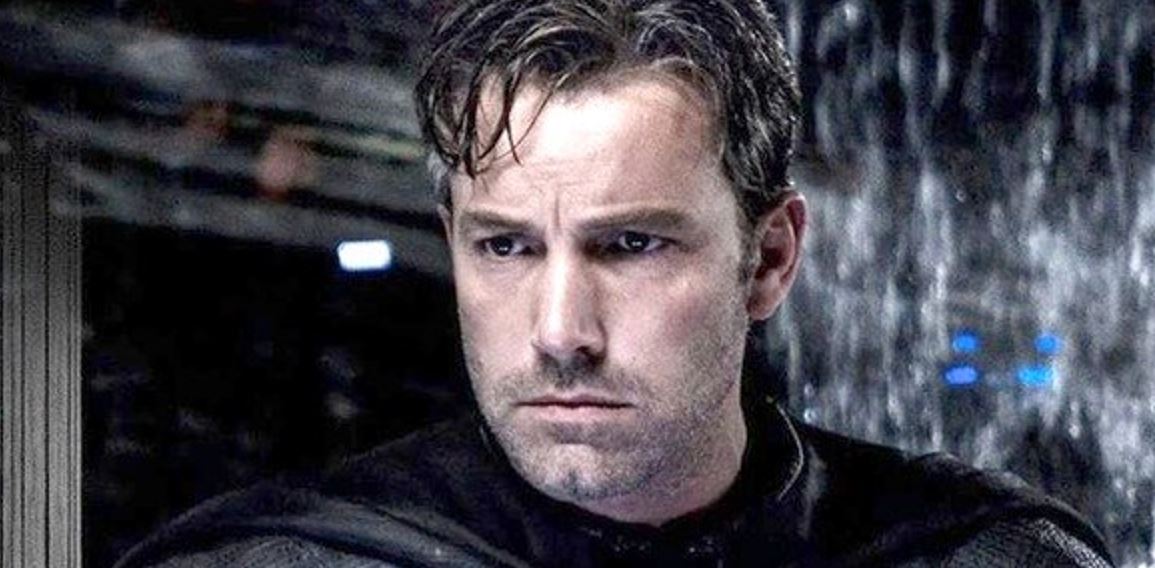 Smoking Habits: The Chain Smoker
According to one of his friends, Affleck, "habitually Smokes two packs of cigarettes each day. He quit everything else but smoking is his only remaining vice and he refuses to stop now. Flying can be a problem, and he tries to get connecting flights so he can break for a cigarette during stopovers."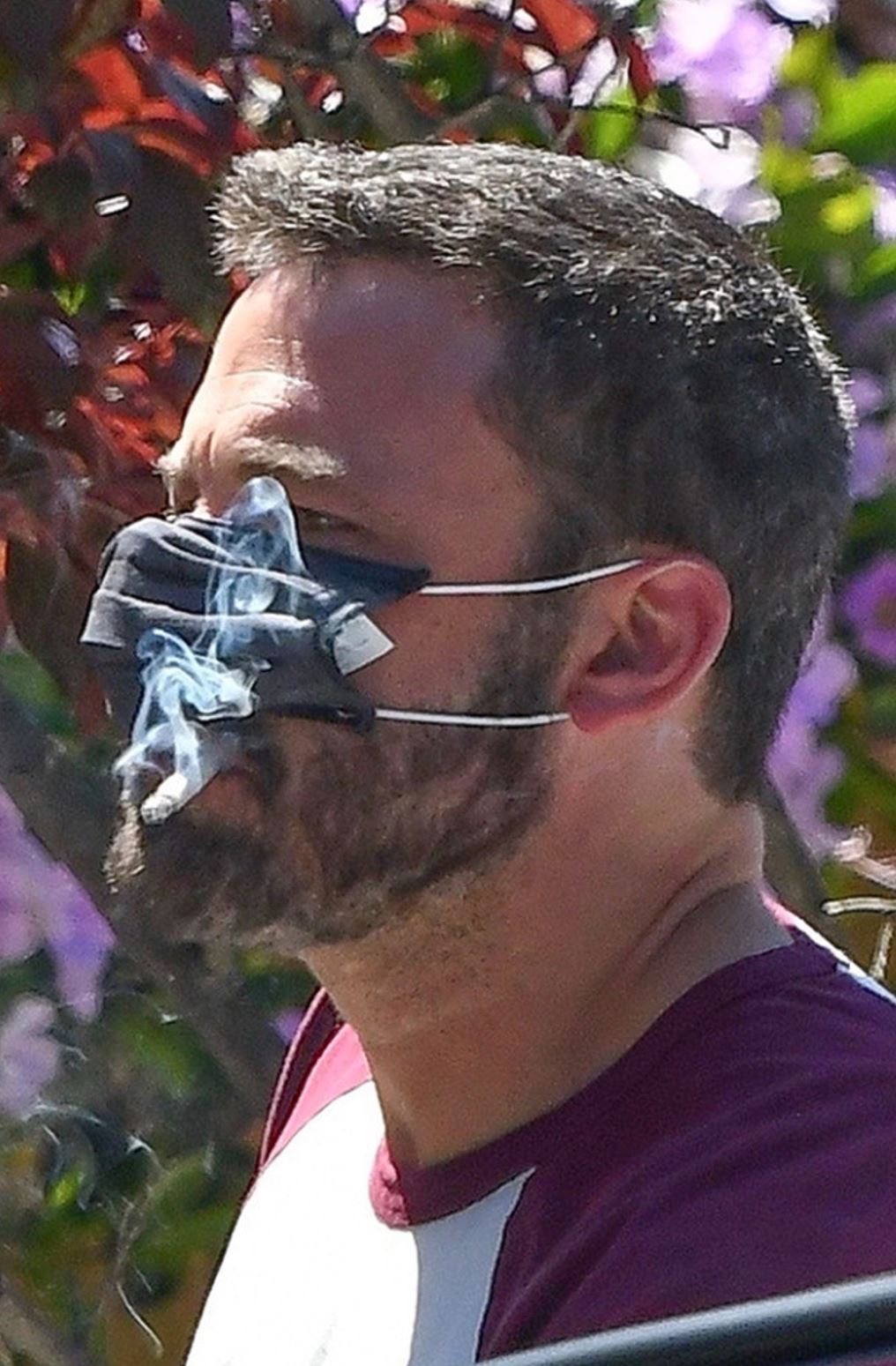 Ben Affleck's smokes while wearing a mask.
The 48 year old actor recently did not let his face mask stop him from smoking. Photos show him keeping the mask over his nose as he puffs away.
Ben Affleck's 5 Tattoos
In 2015, Affleck was spotted with the tattoo on the set of the movie 'Live By Night'. Entertainment channel E! News reported that the tattoo was a real one and it wasn't even that new.
In 2016, Affleck told Extra the tattoo was 'fake for a movie', but said he had a number of other tattoos. "I actually do have a number of tattoos. but I try to have them in places where you don't have to do a lot of cover up, they get sort of addictive, tattoos, after a while."
He has shown regret about his tattoos. About his Tattoos, Ben said "I was young. It was fun and cool, I'm sorry now, but it is a good lesson in decisions that have important and long repercussions."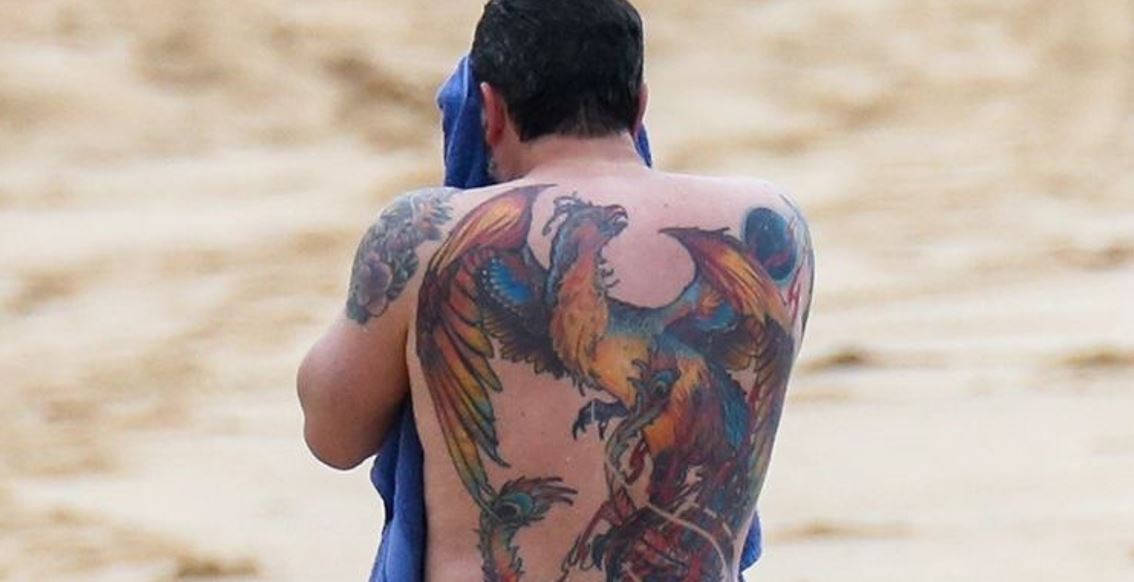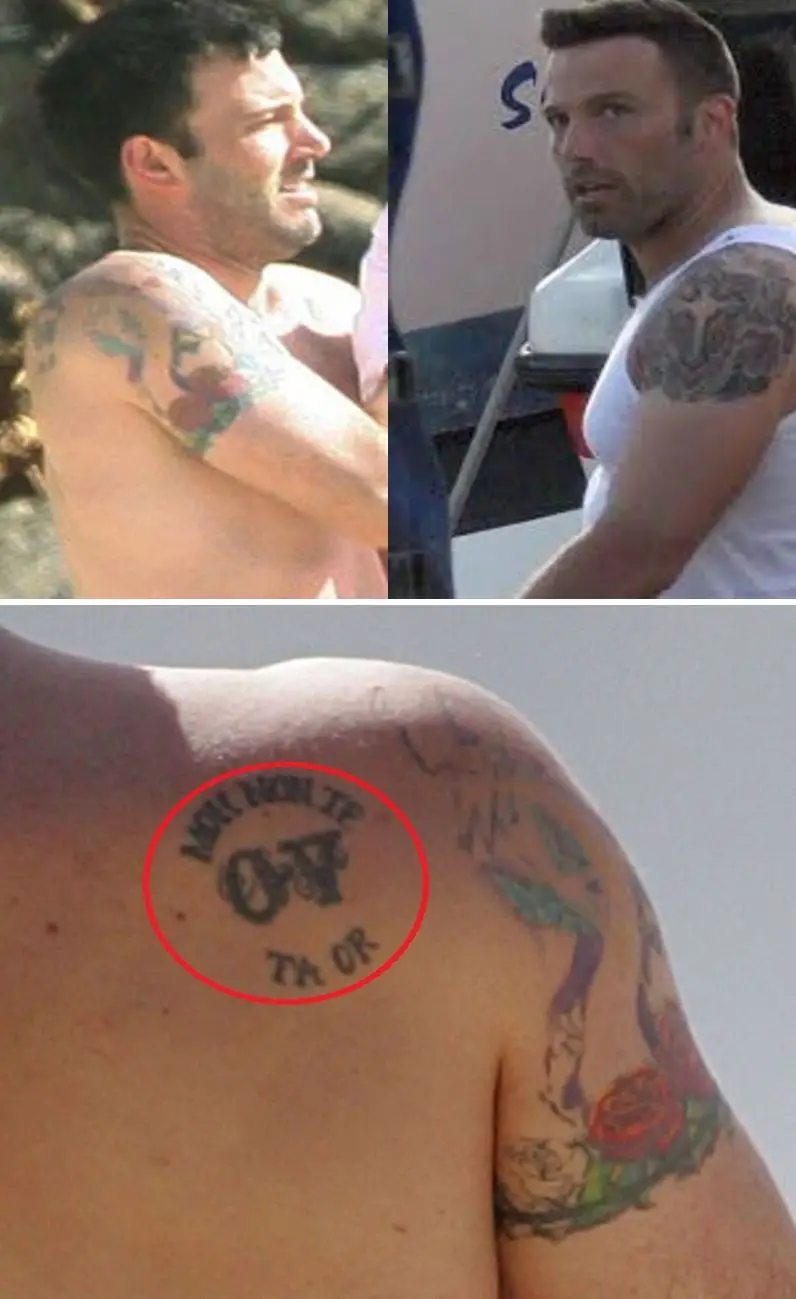 Ben Affleck's brother: Casey Affleck
Casey Affleck was born on 12th August 1975. Like his elder brother Casey too wanted to pursue acting from a very young age.
The two brothers appeared in two films together in 1997. The first, a Kevin Smith directed movie titled Chasing Amy and another, the classic Good Will Hunting. Casey won an Academy Award almost 20 years later as the Best Actor for his performance in 'Manchester By the Sea'.
Casey has acted in movies like 'Gone Baby Gone', 'Tower Heist', 'Out of the Furnace' and 'Interstellar'. He has also directed movies, including 'Far Bright Star' starring Joaquin Phoenix.
An avid animal lover, he supports animal rights and has been a vegan since 1995.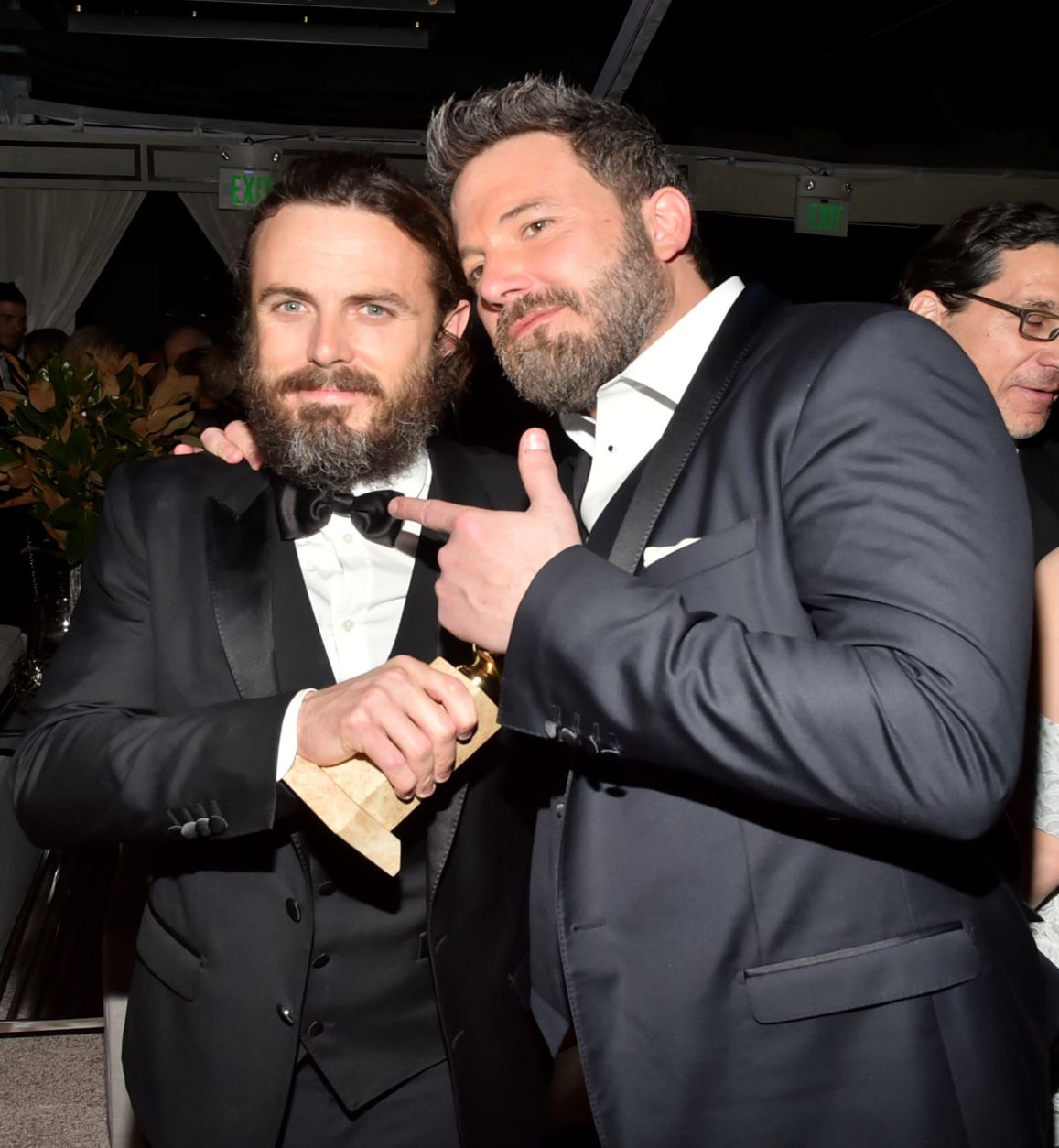 Ben Affleck's Wife and GirlFriends
Affleck has had many high profile relationships. He has been engaged twice, and married once to Jennifer Garner with three Children. His list of 'Exes' include both famous and common women.
Cheyenne Rothman
His first love affair was with his high school sweetheart, Cheyenne Rothman. The couple were together in the mid 90's and split around the time Affleck rose to major Hollywood Stardom.
Gwyneth Paltrow
They dated between 1997 and 2000. Matt Damon had reportedly introduced the two. At the time, Damon was dating Paltrow's then best friend, Winona Ryder.
 Jennifer Lopez
Ben Affleck's most famous and talked about relationship was with Jennifer Lopez or 'Bennifer', as they were referred to by the Newspapers. They dated for around two years. First met in 2002 on the set of 'Gigli'. They eventually called off their highly famous engagement in 2004.
Affleck once explained that he has "nothing but respect" for his ex-fiance, and said he "keeps in touch periodically". He even praised her role in the 2019 film 'Hustlers', "How awesome is it that she had her biggest hit movie at 50? That's f–king baller", he said.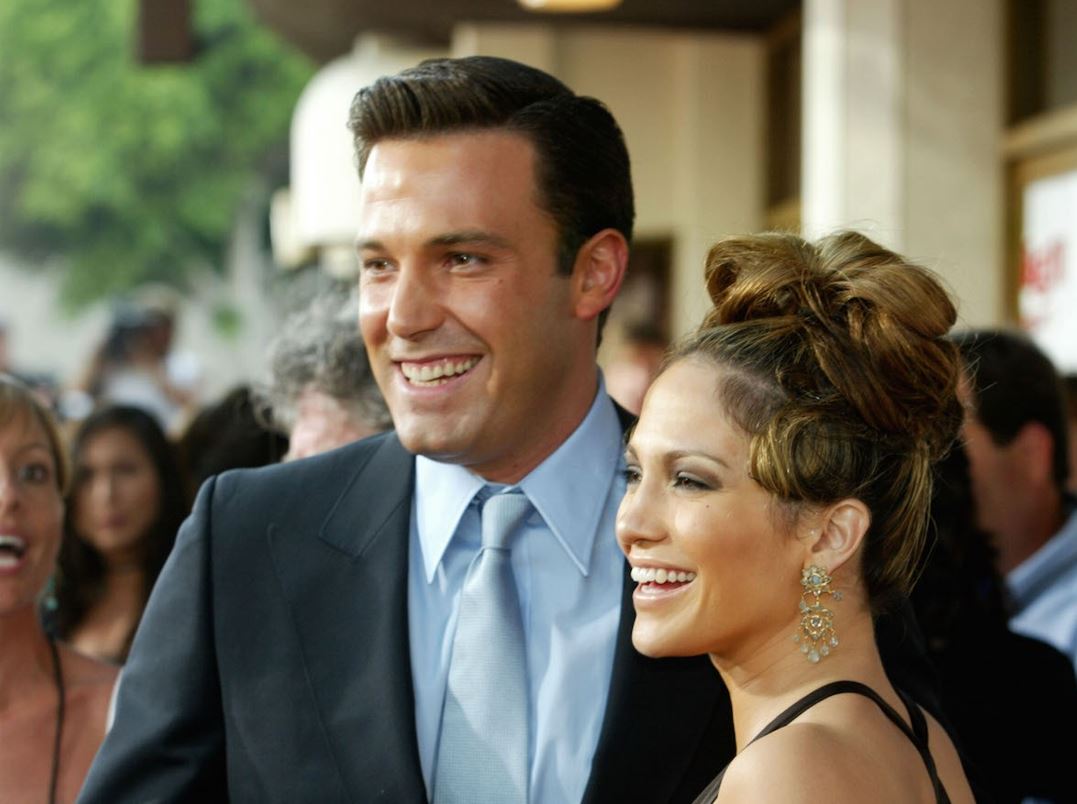 Wife Jennifer Garner
Affleck started dating Jennifer Garner in 2004, they met on the set of Pearl Harbor, and married a year later.
In his 2013 Oscar acceptance speech he acknowledged that marriage involves work.
"I want to Thank my Wife who I don't normally usually associate with Iran. I want to thank you for working on our Marriage for 10 Christmases. It's good. It is work, but it's the best kind of work, and there's no one I'd rather work with." – Ben Affleck
They were together until officially divorcing in 2018, and have three children Violet, Seraphina and Samuel.
Affleck acknowledged in 2020 that his divorce and earlier separation remained "the biggest regret of my life". He explained, "I have certainly made mistakes. I have certainly done things that I regret. But you've got to pick yourself up, learn from it, learn some more, try to move forward."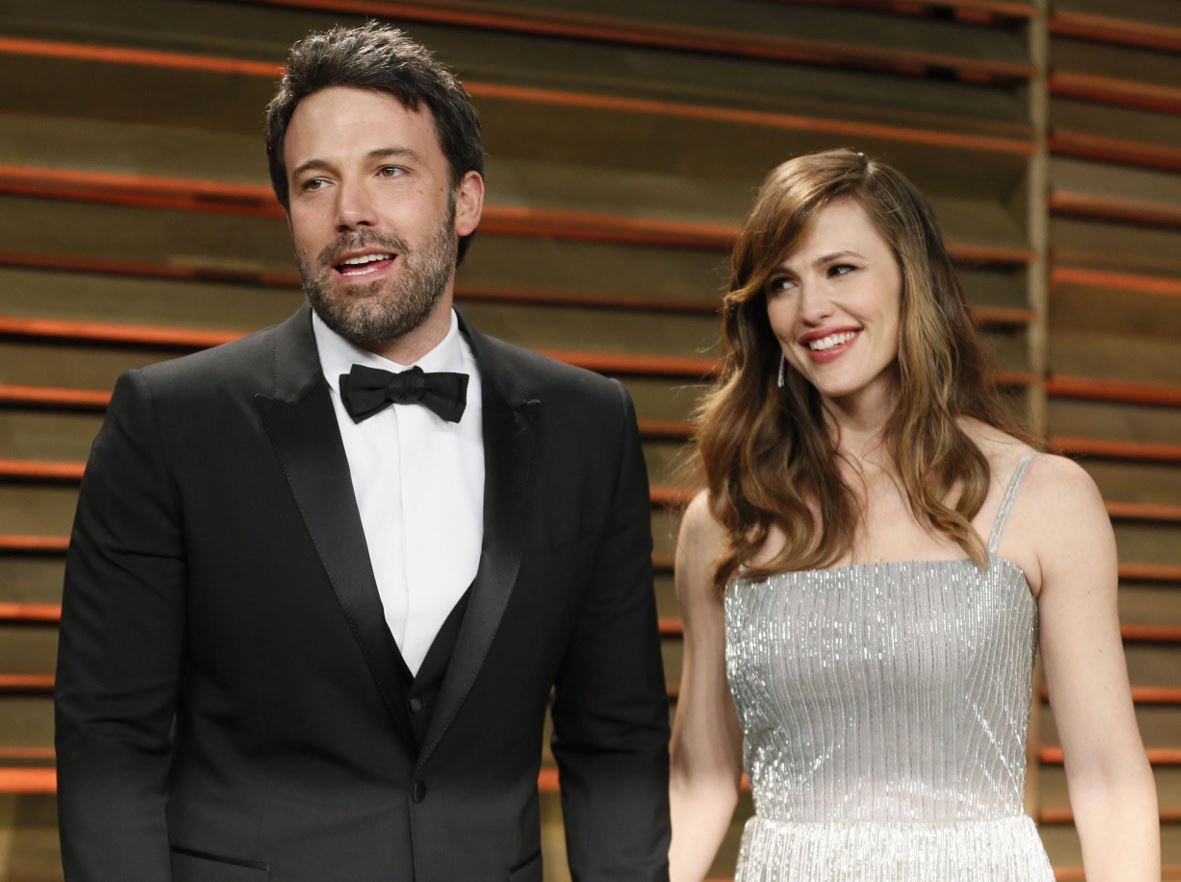 Lindsay Shookus
After his divorce, Affleck dated 'Saturday Night Live' producer Lindsay Shookus between 2017 and 2019. It was an on and off affair.
The affair ended in 2019 mainly due to geographical difficulties, Affleck was based in L.A. while Shookus lived and worked in New York.
Shauna Sexton
In 2018, Affleck also briefly dated Playboy model Shauna Sexton, in between his on and off relationship with Shookus, for about two months. The couple broke up in October 2018
Ana de Armas
Affleck began dating actress Ana de Armas in 2020, whose recent film roles include 'Knives Out' and the James Bond film 'No Time To Die'.
The couple was first spotted during a holiday in Costa Rica, they have been photographed many times in L.A. amid the pandemic. Neither Ana de Armas nor Affleck have made public statements confirming their relationship.
Ben Affleck's Upcoming Movies
Ben Affleck has already starred in Netflix film 'The Last Thing He Wanted' in 2020, opposite Anne Hathaway as a high ranking government official with secrets to protect and Gavin O'Connor's drama 'The Way Back', in which he plays a basketball coach struggling with alcohol addiction, a situation that depicts his own real life battle with alcoholism. He has plenty more movies lined up for the rest of 2020 and beyond, either featuring in a lead role or directing.
Deep Water
Directed by Adrian Lyne, an adaptation of Patricia Highsmith's 1957 novel,
Affleck stars opposite her girlfriend Ana de Armas as 'Vic Van Allen', a man who likes to play psychological games with his wife. The movie is scheduled for a November 13, 2020 release.
The Last Duel
Ben Affleck and Matt Damon co-wrote the screenplay alongside Nicole Holofcener, Ben and Matt also star in the movie.
Directed by Ridley Scott, a historical drama taking place in 14th-century France.
The Last Duel will be released on 25th December 2020. Adam Driver and Jodie Comer also star in the movie.
Zack Snyder's Justice League
Coming to HBO Max streaming service in 2021. It will be a four part event series, lots of new content is seemingly being added to the release.
While Ben Affleck has passed on the Batman role to Robert Pattinson, fans will get one more 'Batfleck' viewing courtesy Justice League.
Falling to Earth
Another upcoming venture is a featured adaptation of Kate Southwood's 2013 novel. Signed in October 2019. Affleck will portray Paul Graves, a man who survived the deadliest tornado in U.S. history.
Ghost Army
He will be Directing and Acting in 'The Ghost Army', an adaptation of Rick Beyer's 2001 Book. It is another World War II movie.
Hypnotic
A science fiction thriller, directed by Robert Rodriguez. Affleck was officially announced as the film's star in November 2019. He will perform the role of a detective.
I Am Still Alive
Described as 'Hatchet meets The Revenant', announced in December 2018. A wilderness drama based on Kate Allie Marshall's novel. The story is about a teenage girl who moves to the Canadian outdoors with her father after a family tragedy.
King Leopold's Ghost
A drama directed by Affleck and co-produced by Martin Scorsese. The movie will shed light on the damage caused by King Leopold II during the late 1800s in Congo.
It is inspired by Adam Hochschild's 1988 book 'King Leopold's Ghost: A Story of Greed, Terror and Heroism in Colonial Africa'.
Untitled Accountant Sequel
Affleck plans to star in a sequel to the 2016 movie 'The Accountant', directed by filmmaker Gavin O'Connor.
Untitled McDonald's Monopoly Project
Affleck and Matt Damon's feature movie was officially announced in 2018. It's based on the same topic as HBO's McMillions docuseries.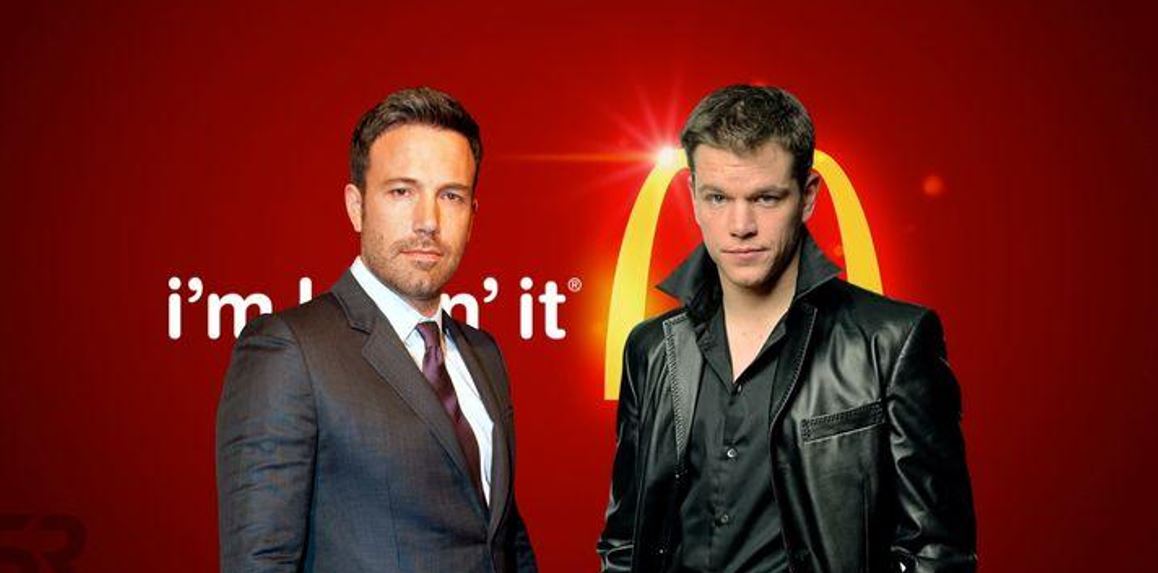 Witness for the Prosecution
Announced in 2016, an adaptation of Agatha Christie's famous short story. Affleck still apparently plans to direct and star in the movie.
 Ben Affleck The Philanthropist:
Ben Affleck is the co-founder of the Eastern Congo Initiative, also supports the Paralyzed Veterans of America, the A-T Children's Project, and Feeding America.
Ben Affleck's Complete List of Movies
The Dark End of the Street – 1981
Hands of a Stranger – 1987
Daddy – 1991        School Ties – 1992
Dazed and Confused – 1993
Mallrats – 1995      Glory Daze – 1995
Good Will Hunting – 1997
Chasing Amy – 1997
Going All the Way – 1997
Buffy the Vampire Slayer – TV Drama 1997–2003
Shakespeare in Love – 1998
Armageddon – 1998
Phantoms – 1998
Forces of Nature – 1999
200 Cigarettes – 1999
Dogma – 1999  Reindeer Games – 2000
Bounce – 2000
Boiler Room – 2000
Pearl Harbor – 2001
Daddy and Them – 2001
Jay and Silent Bob Strike Back – 2001
The Third Wheel – 2002
Changing Lanes – 2002
The Sum of All Fears – 2002
Gigli – 2003
Daredevil – 2003
Paycheck – 2003
Jersey Girl – 2004
Surviving Christmas – 2004
Elektra – 2005
Smokin' Aces – 2006
Hollywoodland – 2006
Clerks II – 2006
Man About Town – 2006
Extract – 2009
He's Just Not That Into You – 2009
State of Play – 2009
The Town – 2010
The Company Men – 2010 Argo – 2012
To the Wonder – 2012
Runner Runner – 2013
Gone Girl – 2014
Batman v Superman: Dawn of Justice – 2016
The Accountant – 2016 Live by Night – 2017
Justice League – 2017    Triple Frontier – 2019
The Last Thing He Wanted – 2020
The Way Back – 2020