Since the release of Waar, there is one thing we hear all the time and that is, "Support Pakistani Cinema". Well, Guys! Cake is the film for which we all should be saying this and repeating it over and over. This is in just two words: A MASTERPIECE! Let's break it down, of course, without any spoilers.
Story And Performances:
Cake is the story of a family and their emotions and bonding with a major twist. Zain(Faris Khalid), Zareen(Amina Sheikh) and Zara(Sanam Saeed) are three siblings who are stuck with a lot of problems in their personal lives. With a tragedy in the family, they all are pulled back and comes out the monster everyone was hiding for a decade. The characters of the story are so well written that you can feel what they are going through. The ladies of Cake are the true show stealers. They are shown as very strong and badass women and all the actresses have done 100% justice to their roles. Amina Sheikh and Beo Zafar(the mother) are just THE BEST! They melted completely into their roles and for the whole film, they are their characters, not themselves. Sanam Saeed has also been fabulous as the caught-in-self Zara. Muhammad Ahmed is outstanding as a loving husband and a protective father. Romeo played by Adnan Malik is a very important character but Adnan has not been very outstanding in the portrayal. However, in the most important scenes, he has done better and the other cast members have filled the low that was being created.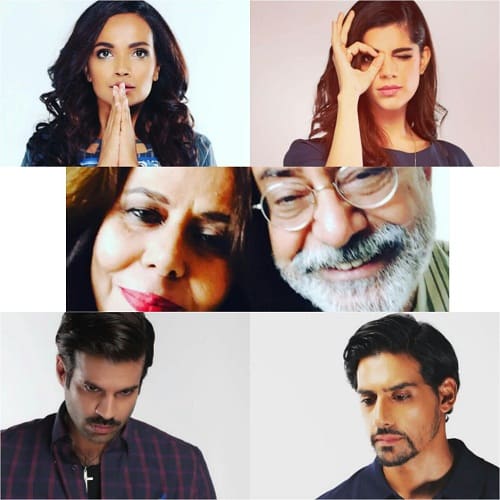 Direction, Editing And Music:
The director Asim Abbasi has nailed it. As they say, the director is the captain of the ship and he had stayed true to the statement. He has brought out the best in every actor and kept every layer of Cake juicy and delicious. Editing is another strong point of Cake. The film has been perfectly edited with not a single extra scene. The cinematography is beautiful with mesmerizing frames which will make one fall in love with the screen. Music is also Cake's strong point. The Sketches have produced the music and it just soothes the nerves. There are no special sequences for the songs. The story moves forward along with the songs and they have been placed in the perfect places.
Some Really Cool Stuff:
We have problems in our lives which are not just marriage and love stories and Cake has shown that. No one is whining over lost love. These ladies have careers, ambitions and they are strong. They are Zameendaars. Cake has addressed many taboos too from not having children in your thirties to smoking to the ordeals of a divorce. They have shown minorities in a very positive light too. Adnan's character who is a Christian has not been stereotyped and is shown in a very positive light.
To sum it in a line: "This is a very delicious Cake which has a lot of frosting but is not heavy, it is sweet but not too sweet, it just melts in the mouth with every bite."