13 Hours: The Secret Soldiers of Benghazi is an American action-thriller. The story of this war film is adapted from the same name novel,13 Hours, written by Mitchel Zuckoff. This novel is based on the true events of the vicious and ruthless militant attack at the American diplomatic compound in Benghazi, Libya, in 2012. The story circles around the soldiers of the Annex Team who fought against the militants, trying to save the American diplomatic compound of Benghazi.  Though the film's historical accuracy is disputed as it arose a controversial wave in Libya, it was called "fanatical and ignorant" by the Libyan spokesperson, Salah Belnaba, yet the ingenious work of the cast of 13 Hours bought it fame as well as a profit of $19.4 million. It was published by Paramount Pictures on January 15, 2016, and was nominated for Oscars.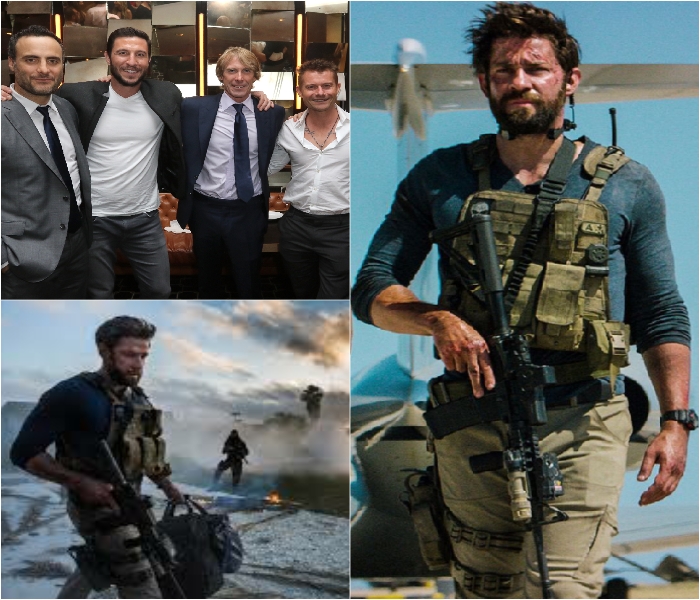 The movie is worth watching as a coherent story depicts the true incidents of history. It was pictured in Malta and Morocco. The star cast of 13 Hours includes John Krasinski, James Badge Dale, Max Martini, Pablo Schreiber, Alexia Barlier, and other astounding actors.
Join our ride, peeking into the lives of the cast of 13 Hours. We will tell you about their real life, career, their hits, and much more.
John Krasinski (Jack Silva)
Born on October 20, 1979, John, who is an American actor and a filmmaker, started his career as a model. He appeared in some commercials and as a guest-star in TV shows. He gained fame through an NBC sitcom The Office. Later he showed his dazzling performance in movies like 13 Hours, The Muppets, Big Miracle, and A Quite Place in which he co-starred with his wife, Emily Blunt, who is a super successful British Actress. Both dashing actors tied their knots in July 2010 and they have two beautiful daughters named Hazel and Violet. John started a web series featuring some famous stars, "Some Good News", on YouTube as a response to the ongoing pandemic Covid-19. He was named as one of the 100 most influential people in the world by Times Magazine. He also won the prestigious Screen Actors Guild Awards.
James Badge Dale (Rone)
James Badge Dale is an American actor, well known for his remarkable performances in movies like World War Z, The Lone Ranger, The Departed, and Iron man 3. Dale started his career at a very young age. He played a formidable role in Lord of the Flies at the age of 10. When he was 15, he lost his mother. Dale appeared in many popular TV serials such as CSI: Miami, CSI: NY, 24, and Rubicon. He was nominated for Lord of the Flies and 24. This handsome hunk is single at the moment and a bit private about his personal life.

Pablo Schreiber (Tanto)