24 is an action drama television series. It depicts the life of a counter-terrorist agent Jack Bauer.  This series comprises of 9 seasons. The cast of 24 had some changes in different seasons, however, the main lead remained the same throughout the series. The whole cast of 24 played their respective parts really well doing complete justice to their roles. 8th season, also known as Day 8, was announced to be the last season of the series, yet it returned with another season named as, 24: Live Another Day. Each season consists of 24 episodes, however, there are only 12 episodes in the last season. Each season covers 24 hours of Jack's life. A Television film, named 24: Redemption, came between the sixth and the seventh season. Throughout the series, most of the elements made it look like a political thriller. The series shows presidential assassination attempts, bioterrorism, cyber-attacks and political conspiracies. A total of 204 episodes of this series were aired, from November 2001 to July 2014. This series has won some of the most prestigious awards like Best Drama Series at Golden Globe Awards and Outstanding Drama Series at Primetime Emmy Awards. It became the longest-running counter-terrorism-themed TV Series, after Mission: Impossible and The Avengers.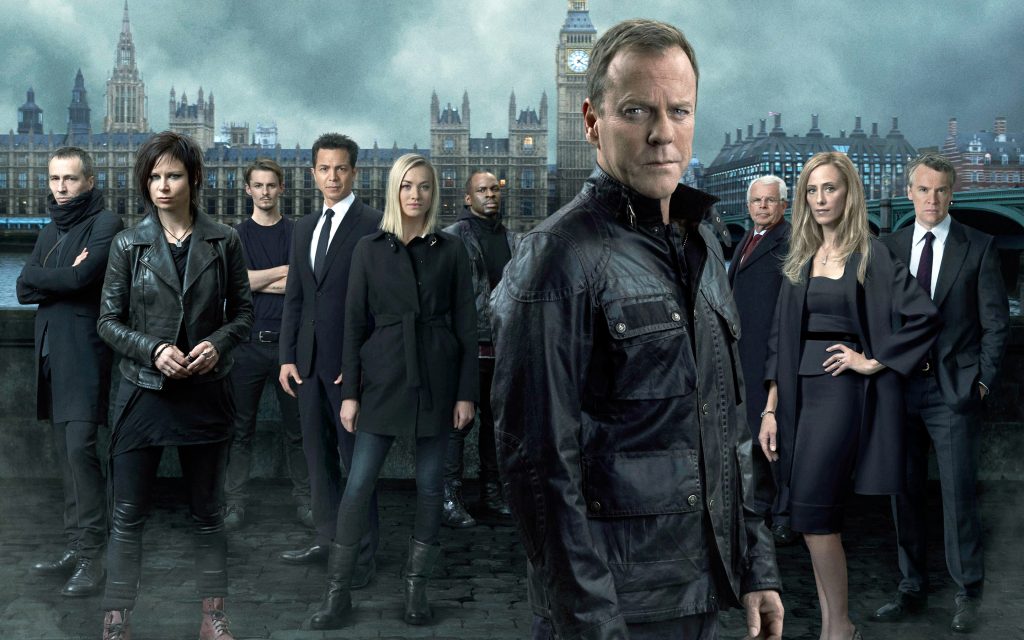 Let's have a look into the real lives of your favorite stars and know about their happenings. Stay with us till the end to know more about the cast of 24.
Kiefer Sutherland (Jack Bauer)
Kiefer Sutherland is a British-born Canadian actor, director, producer and singer. His list of achievements is pretty long but his jewel work, that brought him heaps of fame, was his role in 24. His fame game started with his first lead role in The Bay Boy. This was the start of his successful movie career. He appeared in movies, videos, TV production and what not. His famous work includes Stand by Me, The Lost Boys, The Three Musketeers, Flatliners and Designated Survivors.