Deadwood is about a town in South Dakota, where there is no rule no law and order, nothing. The times are shown in the 1980s. That place is just like a sinkhole to crime and corruption. A massacre happened there but nobody took notice. Two men come there to give their lives a new beginning, they wanted to start a new business there but their lives turned upside down.
This series was aired on HBO, from March 21, 2004, to August 27, 2006. It has a total of 3 seasons and 36 episodes respectively. It is mainly written and produced by David Milch. This series is known as one of the best television series. It has won 8 Emmy awards and one Golden Globe award.  Deadwood: The Movie was also released and aired on HBO on May 31, 2019.
The main cast of Deadwood includes Timothy Olyphant, Ian McShane, Molly Parker, Jim Beaver, Brad Dourif, John Hawkes, Paula Malcomson, Leon Rippy, William Sanderson, Robin Weigert, W. Earl Brown, Dayton Callie, Keith Carradine, Powers Boothe, Kim Dickens, Anna Gunn, Jeffrey Jones, Sean Bridgers, Garret Dillahunt, Titus Welliver, Bree Seanna Wall, Josh Eriksson, and Brent Sexton.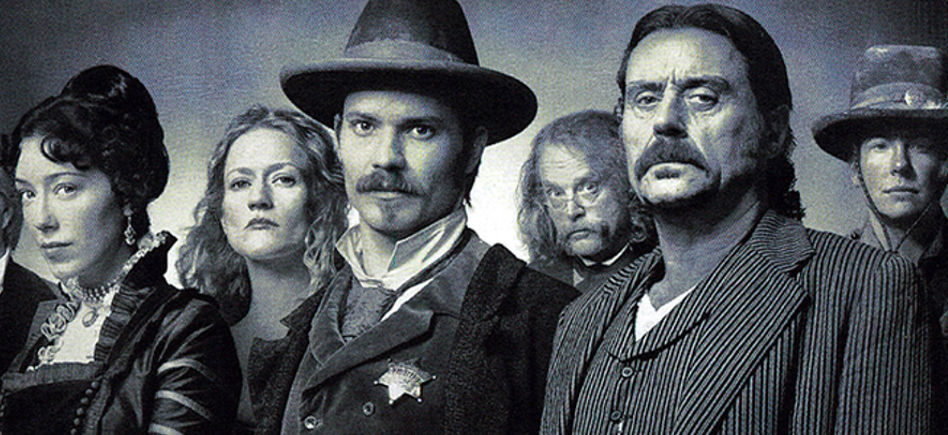 Timothy Olyphant
Timothy Olyphant is an American born actor. He was born on May 20 in 1968. He did the role of Sheriff Seth Bullock in the series Deadwood and also in Deadwood: The movie. This is one of his roles he is best known for. He started his career in 1995, by doing the theatre, The Monogamist, and won the Theatre World Award for it. He started doing movies in 1997. His first notable character was in Scream 2. After that, he did, Go in 1999, A Man Apart in 2003, and The Girl Next Door in 2004. He also had lead roles in Catch and Release, Hitman, A Perfect Gateway, The Crazies, Live Free or Die Hard, and Damages. He got nominated for his role in Justified. He also made so many guest appearances in a number of movies such as The Office, The Mindy Project, and The Grinder, etc.