We got to see another engaging episode this week as there were a lot of twist and turns that left us all in shock. The first shock was when Zoya went to Silah's office and created a scene there. When I saw this scene in the preview last week, I had a fair idea of what she would say to Silah. What I did not expect to see was Silah's self control, she did not raise her voice or even blink at Zoya's accusations; she just answered Zoya in an even tone when Zoya told her to leave Adeel alone. It was after Zoya left that we saw actually how angry Silah really was. I loved her even more for not arguing with someone like Zoya because she is just not worth it and I am glad she realized this too. Zoya also got the desired response from his all drama as Silah finally fired Adeel from his job.

   The second shock was Adeel's misunderstanding about Affan being Ahmer's son. I agree Adeel does not know about Affan being his son and he would never have guessed it either but his jealousy and accusations on Silah were unjustified. He went to Silah's house and accused her of having a relationship with Ahmer and that too on her face! I wish Silah had slapped him right there and then. Silah then finally cleared the air and told him that Affan is his own son and her most prized possession. Sanam Jung and Imran Abbas both were absolutely brilliant in this scene. You could just feel the raw emotions just around the surface. Adeel's expressions after hearing this news were mind-blowing; first he resorted to pleading with Silah to let him meet his son and then he started threatening her that he will take his son from her.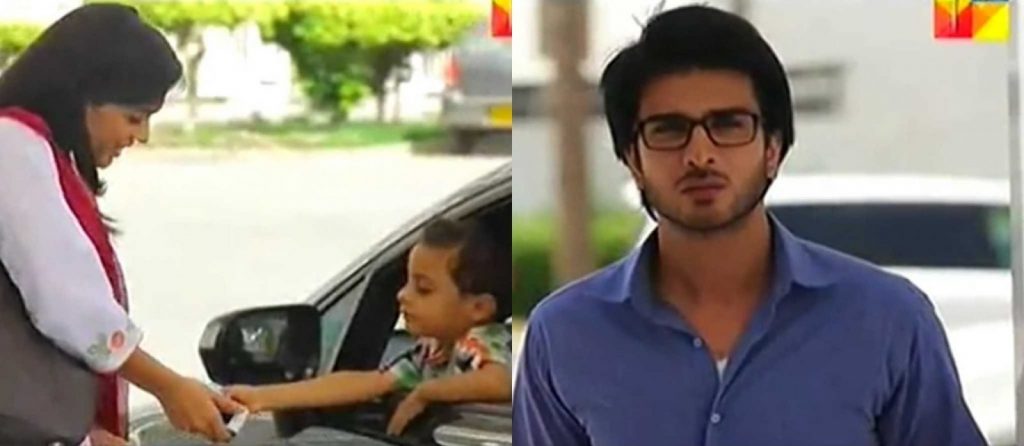 The third shock- more like surprise – was Silah's obvious reluctance to sign the divorce papers. It was evident that she did not want to sign the papers as she was not ready yet but Safeena kept on pressurizing her and Silah tried to avoid her as long as possible. Silah even told her to let things stay this way but Safeena wants Silah to make a decision once and for all. The irony in this whole situation was that Affan ruined the divorce papers and while Safeena was angry at this, Silah looked relieved and a little happy about it. To me, it looked like some kind of a sign. Another surprising thing was when she scolded Affan on his messiness by saying 'Bilkul Apne Baap Per Gaya Hai'. She then got stunned for a second when she realized what she had said!

Even after the papers got ruined, Safeena did not give up and told Ahmer to get the divorce papers made because their lawyer was away. Silah could not help but say that the divorce can wait but this led to another lecture by Safeena on 'Kiya abhi bhi tumhe umeed hai Adeel se' and this time Silah finally agreed on signing the papers and it looks like she is going to sign them.
Zoya was happy that her plan had succeeded and now Silah would be out of their lives. But she was totally wrong; Silah was never out of the picture and after Adeel got to know about his son he got pretty restless and remembered Silah even more now. Adeel will do anything to get his son and according to the preview, he will go to the court and even end up pleading Silah on the middle of the road.  Affan can be the only reason for both of them to get back together at this stage.
Even Zoya's mother is telling her to come out of her fantasy now. Its time she accepts that Adeel never loved her and she was lying to herself all this time. She thinks all her problems will be solved if she has a kid but this is yet another lie that she has been telling to herself and even her mother pointed this out. Will Zoya ever realize that she has no place in Adeel's life?
There are only 2 episodes left now and let's see how the ending will be. I am still confused about Silah's decision because a part of her still does not want to divorce Adeel and she is doing this mostly under pressure and surprisingly, Baba is the only person who realizes this.
I am totally hooked to this show and I simply cannot wait for next week now!
Share our views about this episode? Were you guys just as shocked as I was?
 Mariam Shafiq