Viewers nowadays are spoiled for choice since there are so many interesting series to choose from. Thrillers and mysteries always attract people's interest if they are written and executed well. 'How To Get Away With Murder' is one such thriller that held the interest of the viewers for more than 5 years. It is an American thriller television series that is full of suspense. How To Get Away With Murder aired for the first time on ABC in September 2014, and ended in May 2020. The series has a total of 6 seasons and 90 episodes.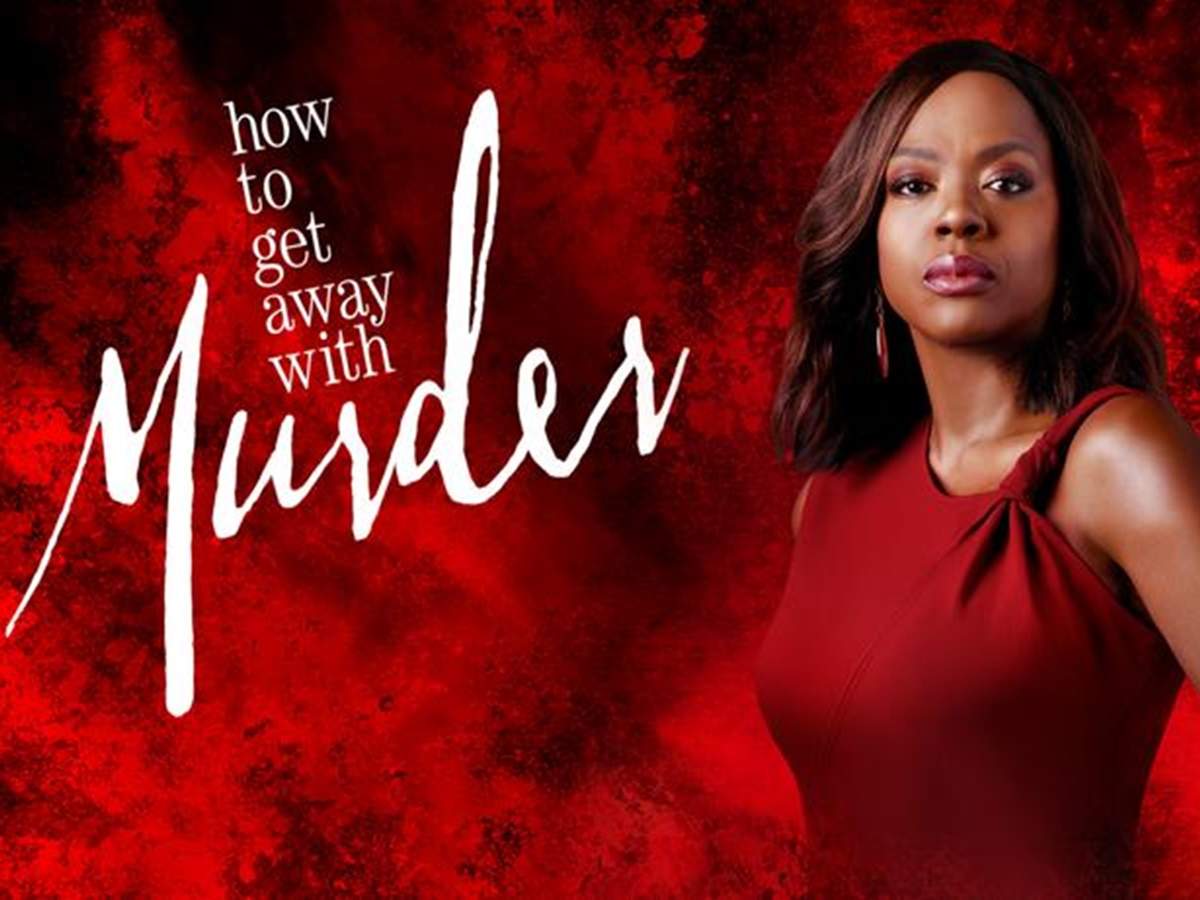 American producer and writer Peter Nowalk was the brain behind this hit series. The series is now a Netflix special and one of the most popular shows. How To Get Away With Murder's plot revolves around a group of driven law students and their extremely intelligent yet mysterious criminal defense professor. The series got mixed reviews from the critics, some loved it, others thought that it wasn't too impressive. Some of the 'How To Get Away With Murder' cast members however were praised a lot because of their performances. The viewers in general loved the quick pace and suspenseful narrative. The series won many awards and was nominated for a lot more.
Here are some interesting facts about the actors who played important roles in How To Get Away With Murder.
[lwptoc]
Viola Davis (Annalise Keating)
Academy Award and Emmy Award-winning American actress and producer Viola Davis' love for acting started when she was in high school. She made her Broadway debut in 1996 with Wilson's tragic comedy Seven 'Guitars'. She impressed the viewers with her acting on television and in films. She is associated with many charities and does a lot of social welfare. Viola Davis got married to actor Julius Tennon in the year 2002. In 2011 the couple adopted an infant daughter. The actress is also a stepmother to her husband's children from his previous relationships. When she received the Crystal Award for Excellence in Film in her speech she said, "I believe that the privilege of a lifetime is being who you are, truly being who you are. And I've spent far too long apologizing for that—my age, my color, my lack of classical beauty—that now at the age of, well, at the age of 46, I'm very proud to be Viola Davis, for whatever it's worth."
Aja Naomi King (Michaela Pratt)
Aja Naomi King is an American actress and model who was born on January 11, 1985, in Los Angeles. Aja Naomi's first television appearance was in 2010 when she appeared as a guest star in the CBS police procedural Blue Bloods. As a model, she has worked with some of the most known and leading brands such as Olay and Loreal. Aja Naomi has often talked about how her acting career has been enriching in the sense that it made her look at other people's lives from a completely different angle. She also feels that being an actor taught her how to listen to people. Like many other dark-skinned women in the industry, she had often talked about how non-inclusive some things can be for women like her. She has also been an active part of the 'black lives matter' campaign.
Jack Falahee (Connor Walsh)
American actor and singer Jack Falahee made his television debut from the teen comedy-drama series 'The Carrie Diaries' in 2013. Since then he has done a lot of work and most of it has been loved by critics and fans. He is in a relationship with his girlfriend Ellie Satter. On 8th April 2020, Ellie made the relationship official by informing everyone that she and Falahee were quarantining together. He has also worked as a bartender and a waiter which he believes he wasn't too good at. Jack participated in the Nautica Malibu Triathlon in partnership with Disney in order to raise money for Los Angeles Children's Hospital's pediatric cancer research program. He raised a big amount of money over $12,000 in donations for the cause. He has been part of many other charities and takes this part of his life really seriously.
Charlie Weber (Frank Delfino)
American actor and former model Charlie Weber made his acting debut in the year 2000 with the film 'The Broken Hearts Club: A Romantic Comedy'. He got a lot of fame when he starred as 'Ben' in the series 'Buffy, the Vampire Slayer'. His role and acting in 'How to Get Away with Murder' has however been the best role of his entire career. Charlie Weber moved to New York City to pursue acting when he was 19 years old. He dropped out of college, in an interview he shared that he always knew that 'this was not his path' but he went to college any way just to do what everyone wanted him to do. Charlie Weber loves staying in shape and loves the fact that as an actor you are constantly changing.
Matt McGorry (Asher Millstone)
American actor and activist Matt McGorry is a feminist who was a competitive bodybuilder before he started acting. His acting career started in 2006 with a few nondescript indie projects and short films. He is well-known for openly talking about the wage-gap, double-standard in the discourse on sexism, and many other such issues.  He receives backlash often for his social activism and viewpoints.
Liza Weil (Bonnie Winterbottom)
The Gilmore Girls American actress Liza Weil has many popular television series and films to her credit. She was born in Passaic in a family that already had quite a few actors. She was always inclined towards performing arts for this reason and started acting at a young age. In 1995 she moved to New York to pursue a stage career. Liza made her screen debut by appearing in a short film called 'A Cure for Serpents' in 1996. She got married to actor Paul Adelstein in 2006. The marriage only lasted a few years and the couple was divorced in 2017. They have a daughter named The couple welcomed a daughter named Josephine Elizabeth Weil-Adelstein who is now 10 years old.
Karla Souza (Laurel Castillo)
Mexican actress Karla Susana Olivares Souza was born on December 11, 1985. She made her television debut on the Mexican telenovela Verano de Amor in 2009. Her TEDx talk titled "Sweet are the Fruits of Adversity" is the most-seen Spanish TEDx talk with more than one million views. In 2018 she talked about how she had been a victim of sexual assault when she was 22 years old. She made the shocking revelation that she was raped by the director of a TV show she was working in. However, she did not name this person. She has often talked about the societal views about women's age and their expectations from women. Karla loves Mexican food.
Alfred Enoch (Wes Gibbins)
English-Brazilian actor Alfred Enoch got a lot of fame from his role in the Harry Potter film series. He was part of seven of these series and he also did the voiceover for the Harry Potter video games. At a young age, he got some great opportunities. Alfred graduated from London's Westminster School where he studied Spanish and Portuguese at The Queen's College, Oxford. His acting career started with Harry Potter and the Philosopher's Stone and there was no looking back for him after that. He has done some great work for theatre too. Alfred loves acting and he is willing to go with the flow which makes him flexible and someone who is not scared of experimenting.
Conrad Ricamora (Oliver Hampton)
Conrad Ricamora a well-known and loved American actor and singer. His first performance was for an Off-Broadway musical in 2013 for which he won a Theatre World Award. Conrad has done selective work in theatre, films, and on television. Conrad never felt the need to move to LA or New York to make it big, he believed that an audience is an audience no matter where it is. He started taking interest in acting at a really young age and it is still something he is passionate about.
Billy Brown (Shonda Rhimes)
American actor Billy Brown (William Brown) was born on October 30, 1970. Billy's first screen appearance was in the film 'Geronimo: An American Legend' in 1993. He is known for his ' strong presence and extraordinary talent' in the series 'How To Get Away With Murder'. He won the SAG Award nomination for Outstanding Performance by an Ensemble in a Drama Series.
Are you watching this series? Which character and actor is your favorite? Share your views in the comments section.