After watching the promos and reading the synopsis of the story of Kadurat online, I guess we all had a fair idea what we were in for. For me Sanam Saeed and Deepak Perwani in particular had to be the key reason for looking forward to this show. Besides that the promos seemed very enticing, mainly because they made it look like this was going to be a very happening play! I haven't watched another play written by Zoha Hassan, so I am not sure what to expect, which actually is a good feeling. The play has been directed by Aabis Raza – the same director who has directed Kankar. Apart from Kankar, he has directed many other plays as well for instance Zard Mausam and Mujhe Roothne Na Dena.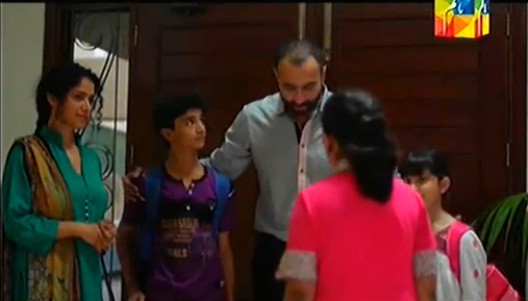 One thing that I wasn't expecting at all was that the first episode actually reminded me of Zard Mausam quite a lot – yes the circumstances of this particular household are world apart but the fact that the same child star who played Aimen is playing the character of Meena brought back a lot of memories because the two characters are very similar. The only difference is that the father's attitude is completely different towards her daughter in this particular play.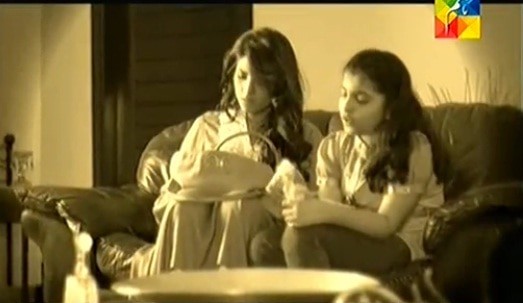 Kadurat is the story of Mahmood's (Deepak Perwani) household. Mahmood had a happy, stable life until his wife Zainab (Zhalay Sarhadi) passed away in an accident. We didn't find out just how much time has elapsed since his wife passed away but it seemed like she died only recently. Mahmood marries another woman (Angeline Malik) mainly because he needs someone to look after his daughter. His second wife had an abusive husband who never trusted her and he divorced her over a petty issue. She has two kids Asad (Fazal Hussain) and Aleena (Yashal Nadeem) and as his second wife points out she got married to Mahmood only because of "zarurat". Mahmood's daughter Meena is not willing to accept her step mother and siblings; she turns violent and resorts to all kinds of mischievous tactics to get the kids and the mother out of her house. Meena's father never even told her before bringing this new family in the house and it was quite evident that Meena is not ready for such a big change. I definitely hold the father's wrong decision partially responsible for the outcome. She was very fond of her mother and would not allow any other woman to take her place. Mahmood finds it very difficult to deal with this complicated situation especially because Meena's behavior goes from bad to worse.Her step mother also tries her utmost to deal with the situation in an apt manner but Meena turns into a stubborn child who won't listen to any amount of reasoning. Her greatest fear is that "these people" will take her father away from her and that fear is going to come true in the next episode. She is too young to understand that it is her own behavior that will lead to what is coming ahead.The preview of the next episode showed that Mahmood decides to send Meena to the hostel.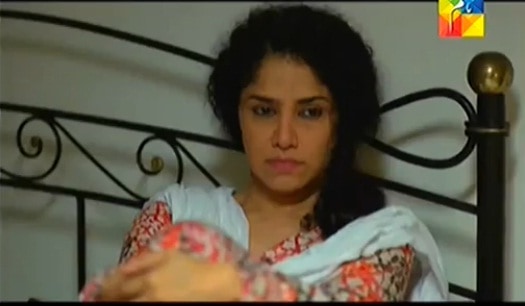 Mahmood's inability to deal with the situation was actually quite relatable. Women are far better at dealing with children than men. Overall, this first episode was well directed and very well acted out. All the child stars in particular did an outstanding job but I do feel for the child star playing Meena because this young girl is so talented but the producers seem to be typecasting her.I especially noticed the way the flashbacks were shown in black and white , that added a good effect to the overall feel of this first episode. I really liked the fact that the story starts from Meena's childhood, that way the viewers will understand better why Meena is the way she is. Having said that Meena's character is a little on the extreme side, I wish we could have seen a gradual worsening of behavior as opposed to this evil child who has actually been raised by two very good hearted people. I know that something so tragic as a mother's sudden death can be very disturbing for a child and he or she can react in any possible manner but even then Meena's character did seem a little unbelievable since she wasn't always so evil. Meena, even with all her negativity seemed like a child who wanted attention and did not know what to do to fill the void in her life that was left by her mother's demise.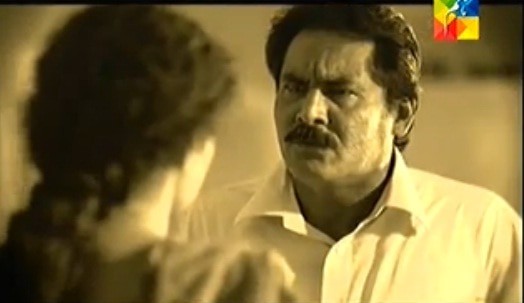 Did you watch the first episode of Kadurat? Share your views about it. I am really looking forward to Sanam Saeed's "entry" in the next episode and all the drama that will ensue!
Fatima Awan