This latest installment of Kadurat showed the aftermath of Alina and Daniyal's broken engagement. Apart from that, Mahmood finally told Atiqa the truth; a moment we all had been waiting for. The scene in which Mahmood's tells Atiqa what had happened did not have the impact it should have had. Apart from that, there is a lot about this play that is making very little sense now. For example, I never fully understood Asma's behavior; why did she walk out on Asad and is now going to marry someone she does not even like? Her explanation about the difference in class wasn't convincing enough and the way she resigned was also  very unexpected. This particular track did not take off right from the start and is being given the attention it does not deserve. Besides that, the conversation about Shaheen that Mahmood's family had after Mahmood told Atiqa the truth was very confusing. If everyone knows the big secret now, why can't they openly talk about it? Also, all Mahmood needs to do now is to divorce Shaheen and this chapter will be closed forever. I hope that the matter is not prolonged further because it already has taken a lot of undue screen time.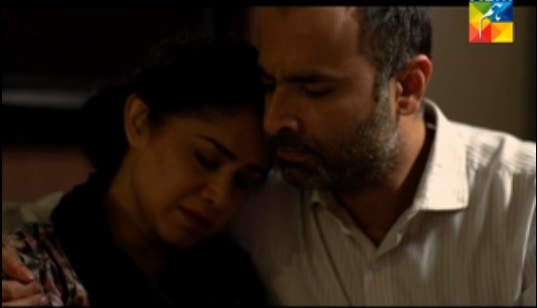 I was expecting a more fiery reaction from Atiqa for obvious reasons but her response was actually quite impressive. Her character could have been very likeable if she wasn't shown as someone who is so gullible. She is very sensible and I like the way she trusts Mahmood. The only aspect of her personality that does not go in line with her character is the manner in which she continues supporting Mina despite of everything that she has done till now. She obviously does so out of respect for her husband but it isn't humanly possible for a mother to forgive someone who has done so much to harm her children.
Momal Sheikh's acting was extremely disappointing today. There was a lot of focus on Alina today but too bad that Momal Sheikh could not deliver. I failed to feel for Alina's character.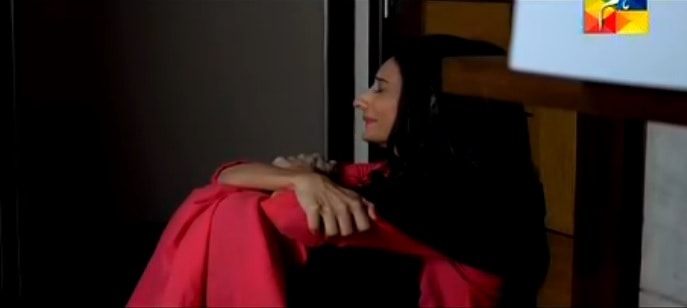 Asma's khala's character maybe very annoying and unreasonable but the actress playing it is doing a wonderful job. Having said that, I didn't quite understand how Asad found out who Asma was getting married to and as a result of the marriage her Khala was going to get rich! Since he found out only a few hours back that she was getting married. Did I miss something?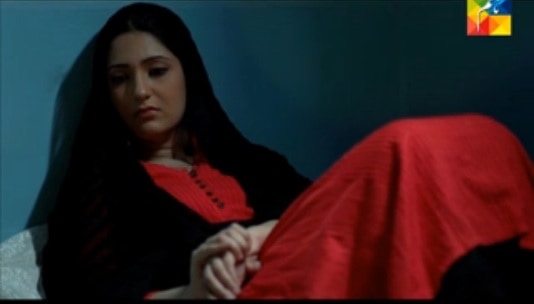 Overall, this episode was below average. The story could have been taken forward in a much better manner even after all the bloopers in the past. Atiqa knows the truth and there isn't much to look forward to now since I find myself most disinterested in both the romantic tracks and completely detached from the main characters.
Fatima Awan