Even after so many years Mina's step family couldn't possibly be prepared enough for what was coming their way. All the pent up anger and bitterness against her step family has transformed Mina into a more negative person than she already was. Mina's father never addressed the issues she had in the first place so her condition has gone from bad to worse. Mina may have grown up but the last memory of her mother has not left her. Even after so many years she does not have the strength or the state of mind to deal with what happened.
The most powerful scene in today's episode had to be the encounter between Mina and her step brother Asad (Imran Aslam). The dialogues were short but very meaningful and the acting by both the actors was very impressive. Asad has grown up to be a very confident individual; he is no longer the scared boy who didn't feel like he was not a part of the new house he had just moved in. The dialogues "Beta kis baap ka hun" clearly showed that Asad owned the status of being the son of the person his mother married. I have to say though that Mina's threats did not seem to carry any weight since it seems like Mina lacks the tact that a person would need in order to tackle the situation she is in. She hides nothing; her hatred for her family members is very apparent. Aleena and Asad had each other all these years and of course had parents to love them too but Mina was left to fight her demons alone. The way they have been raised shows in their personalities.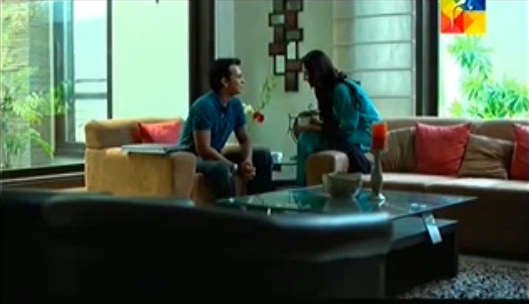 All through the episode I was wondering how Mina will achieve any of her objectives. She maybe great at pulling pranks, bullying others and putting others in an uncomfortable position but nothing more than that. Mina's behavior had a very childish side to it. She maybe negative but she still appeared to be the scared little girl who did not know how to handle the situation her father had put her in. I could not help but feel for her character especially in the scene when Mina decides to walk out of the party. The OST playing in the background explained Mina's feelings so well. She was too little when her father "abandoned" her. She still does not blame her father because he is probably the only family she has. One can clearly see why Mina has turned out to be such a complicated person. She lost her mother and her father at the same time, her father sent her away as a punishment for not being able to deal with the situation properly.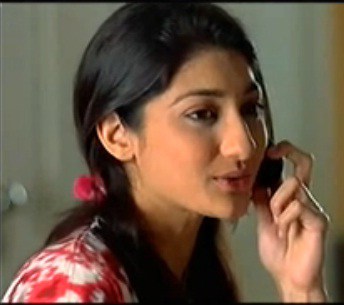 Shaheen (Nida Khan) has been there for Mina all these years; one can easily imagine how they managed to be such good friends. Shaheen's presence in the house is only going to make things worse for everyone else. It was quite apparent that Mina does not have half the confidence she would normally have without her best friend. Quite unlike Mina, Aleena has everything going for her. She is madly in love with a family friend Daniyal (Junaid khan) who also cannot wait to get married to her. I have to say that the promos of the serial did give away a lot of what Mina will be doing in the future. It would have been so much better if the promos would have been more to the point.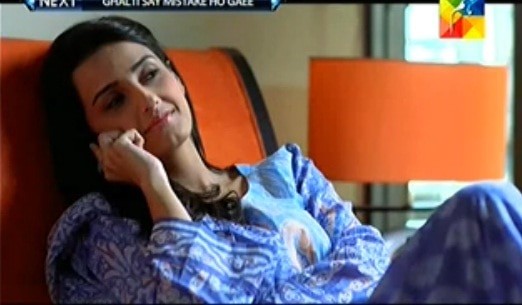 The best thing about this play till now has to be the pace with which the story is progressing, the character development, the choice of actors and also the direction. Did you watch tonight's episode? Please share your views about it.
Fatima Awan