This latest episode focused on showing everyone's reaction to Sikandar and Kiran's relationship coming to an end. The most appalling reactions were those of Faiqa, Shaista and Arzoo. We already knew just how short-sighted and shallow these women were but even then every time the manner in which they justify themselves and make Kiran look like a culprit is shocking. Faiqa's statement "wo kiran thi tum arzoo ho, tum se aisa salook krne ke bare mei vo soch bhi nahi skta" showed that she has no fear of God, she is the one who really needs a reality check. The way Kiran was treated as a lesser human by all these women in particular right from the onset is simply loathsome.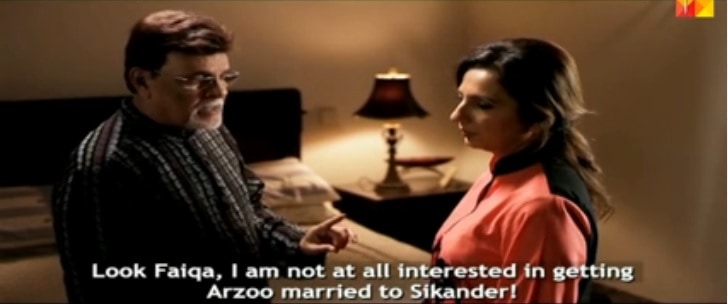 Faiqa maybe blinded by her "obsession" (love would be the wrong word) with her nephew but Kamal tries his level best to save his daughter from a "violent and abusive" man. Even after everything that transpired Sikandar (according to Faiqa) is still the most sought after bachelor in the family. I found this part slightly difficult to believe because not very parent is as big a fool as Faiqa.  Arzoo's statement that Sikandar and her have a lot in common was actually very true; Arzoo is just as self centered as Sikandar, she wants to marry him whether he wants to or not. She loves Sikandar in the same manner in which he loved Kiran.
The conversation between Sikandar and his friend was splendidly written and executed with perfection. This was yet another one of those moments where the viewers realize that Sikandar is still trying to justify his actions; he still thinks that there is nothing wrong with a husband hitting his wife. Kiran was wise enough to break free from this abusive relationship before it completely annihilated her life and personality. Women who stay in such relationships for too long usually end up feeling worthless and I am not talking about women who are physically abused but also those who spend years with men who keep on belittling them.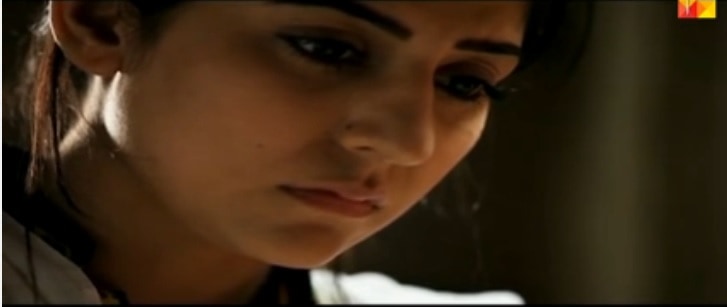 Rukhsar's track seems to be wrapping up; she is finally getting married which means that Adnan can also get married now. Adnan's feelings for Kiran are so genuine, they really do come across as soul mates. Kiran may not look at Adnan or think of him in that way but he is the only one who she truly connects with. Rukhsar is such a negative person, there is nothing likeable about her character at all. No wonder life has been so unfair with her, if she wished well for others, she would have gotten the same in return. The dialogue "mere betay ke liye talak yafta lrki hi reh gaye thi" went to show that no matter how much Rukhsar's mother may "feel" for Kiran, the fact of the matter is that she will never think of getting her married to her only son.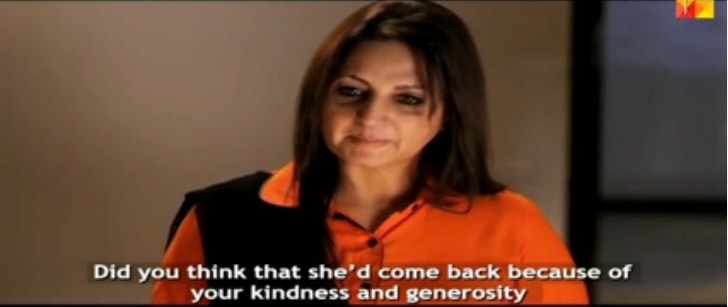 Kiran's conversation with her mother in the end went to show that deep inside she was hoping that the divorce will affect Sikandar in some way. There is obviously no room for reconciliation now but it was normal for her to feel the way she did. The manner in which Ayesha finally applauds her daughter's bravery was very touching. When Kiran was strong, she may not have supported her but now that she is more sensitive and vulnerable, her mother voices her true feelings. This scene was another skillfully written scene in tonight's episode.
Sikandar and Arzoo finally get married in tonight's episode and the beginning wasn't exactly perfect! What is in store for Arzoo now? For how long will Faiqa cover for her nephew? Do Adnan and Kiran have a future together? I am waiting to find out!
I must applaud the wonderfully written dialogues and the perfect way in which this play has been directed. Umera Ahmed really is one of the best writers we have, I am more convinced of that now than ever. And I am very impressed with the way Aabiz raza has directed this serial.
Fatima Awan