This latest episode of Kankar further highlighted the different circumstances in which Kiran and Sikandar grew up. A lot of what the viewers had already concluded from everything that transpired till now was shown in detail today, maybe for those viewers who may still have some ambiguity in their minds regarding the reason behind Sikandar and Kiran's opposite approaches. Kiran has come to the point where she is certain that nothing will ever change, therefore she wants her relationship with Sikandar to end, whether her parents agree or not.  We do live in a society in which divorce is a total no no, no matter what the circumstances a girl must try her best to reconcile with her husband. Therefore, Kiran's parents reaction was very relatable. Kiran's mother feels that she is being immature, her statements along with the preview actually scared me because I have a bad feeling that this drama may be putting forward a completely different message from what many of us have been interpreting till now.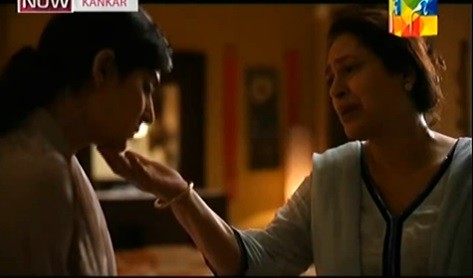 The scene in which Kiran finally tells her mother about the reason for her miscarriage was very touching. The way she shares with her how she feels that it was a blessing in disguise was very moving. Kiran feels betrayed because she never expected her husband to do all this to her. She is sure that her children will meet the same fate because she has seen a living example of a child who was brought up in a hostile environment.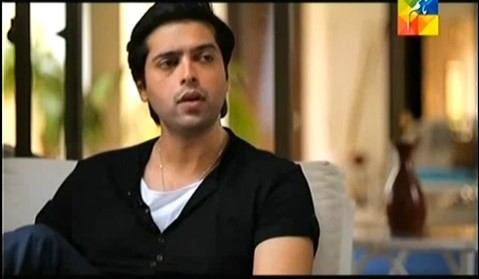 The flashback scene of Kiran and Sikandar's conversation also revealed that Sikandar has already told Kiran about what went on between his parents. He saw things getting from worse to perfectly fine and that is the reason why he thinks that it is perfectly normal for a husband to hit his wife and for the wife to forgive him.
Shaista was just as unreasonable in tonight's episode as she was in all the previous ones. Her attitude has never come as a surprise to me, in fact I would expect a woman like her to do just that.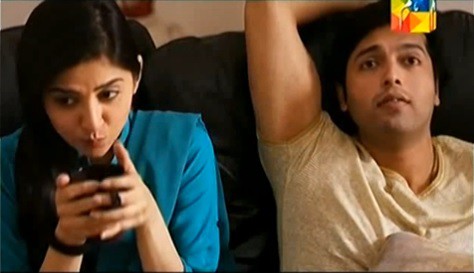 Tonight's episode of Kankar actually left me with a very confused state of mind, not because I did not understand the underlying messages but because I got the feeling that the writer may just be putting forward a completely different message from what we have been concluding till now. Kiran's parents conversation and her mother's attitude in particular went to show that her husband wasn't always the perfect husband that he is now. The preview of the next episode also suggested that there is something about Kiran's father which she does not know. I really hope that I am wrong about all this but if Kiran's father also used to hit her mother then I won't be happy with it at all. I remember when Shandana in Durr-e-Shehwar decided to give her marriage a second chance after her mother tells her the realities of marriage, I actually liked it but if Kiran does the same I will surely be left with tons of questions in my mind and it would be like sending the wrong message to the men. It is not just the women folk who watch plays but many men watch them too. It is not normal for any man to hit his wife no matter how big their differences may be and putting up with abuse isn't something that should be accepted as normal.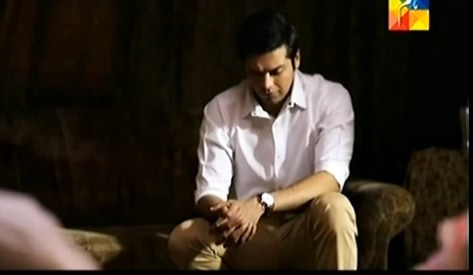 I must say that Sikandar seemed genuinely sorry today but then he has been that sorry before too. Sikandar's patient and submissive attitude in front of Kiran's parents was a complete surprise for me. It is not easy for a man like him to hear everything that Kiran's father had to say to him. Sikandar did not only listen to him but he also did not react to everything that Kiran said. Was that because the loss of his child proved to be an eye opener for him or was it because people like him do not want to ruin their image in front of others? We will know soon enough.  Do you people think that Kiran should give Sikandar another chance?
Fatima Awan