Tonight's episode was very well put together; the one thing that particularly stands out about this play is the manner in which the leading characters in particular have been etched out. Sikandar and Kiran both come across as people from real life because neither is Kiran holier-than-thou and nor is Sikandar a completely evil person. It is plain to see that Sikandar is controlling and he needs professional help by way of which he can see where he is going wrong and correct himself. He was never ready for the divorce in the first place and even now after the divorce with Kiran and marriage with Arzoo, he has been unable to move on. There is such a thing as closure and people like Sikandar need it more than others. Not being in control of a situation is something alien to Sikandar, therefore he has no idea how to deal with the situation. Fahad Mustafa has completely bowled me over with his superb acting. There was a time when I thought that he wasn't well-suited for this role but I was so wrong.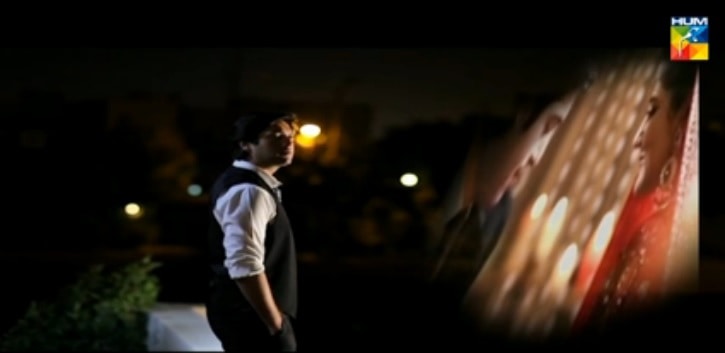 Kiran may have mustered up the courage to find her way out of a marriage that was bound to destroy her life but she is not brave enough to face the repercussions of her decision. This aspect of her personality makes her character very relatable – she is not super human in any way. Sanam Baloch's performance in tonight's episode was yet again impeccable. She portrayed every single emotion flawlessly; Kiran's fears, disillusionment, misery and sudden lack of confidence could not have been depicted more immaculately.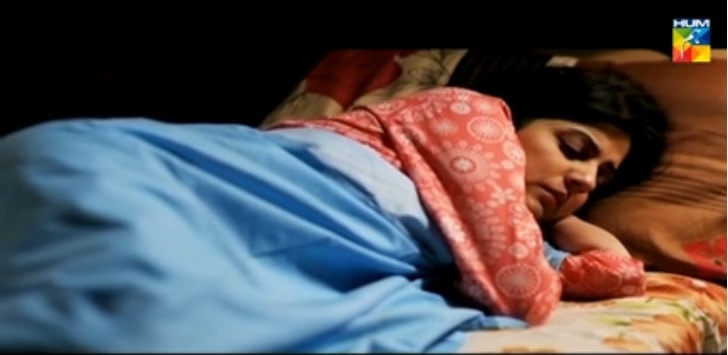 I expected Arzoo to have a little more self-respect than what we saw in tonight's episode. Arzoo really will put up with anything to ensure that Sikandar stays in her life. Even the news of Arzoo's pregnancy did not change anything between the two.
Rukhsar's mother's conversation with Ayesha was rather ironic considering how opinionated her own daughter is. Her double standards did not come as a surprise at all since having a different set of standards for your own children is a norm in our society. Most of the people whether they are family or friends tend to add to the troubles of the family which is already going through a difficult time rather than lending a helping hand or giving them emotional support.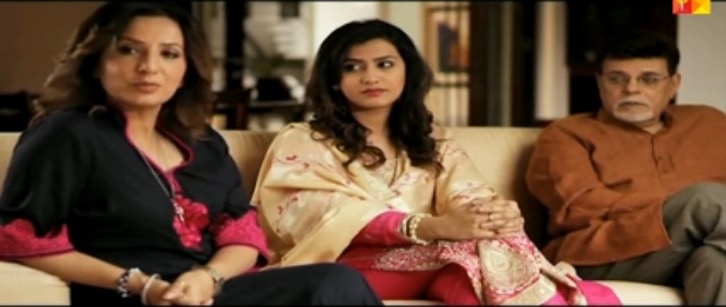 Adnan and Kiran's conversations had to be the highlight of tonight's episode at least for me. Adnan's character is simply adorable and Hassan Niazi was the perfect choice for playing this character. Adnan is the only person with whom Kiran slightly opens up, she deserves to be with someone like him.
The preview of the next episode suggested that Adnan will finally share his true feelings with Kiran. I am waiting to find out how Kiran will react when she finds out that Adnan has always loved her. Some of the dialogues in tonight's episode sounded very repetitive like "mian biwi ke darmiyan buhat kuch hota hai lekin talaq maslay ka hal nahi hota!". The way Shaista kept on mentioning Kiran unintentionally was a little strange since she was the one who was most eager to get Kiran out of Sikandar's life. This episode was on the slow side but it covered everything that needed to be shown. It is definitely time to move on and at this point it is very difficult to predict where the story will go from here. The preview of the next episode showed that Arzoo has a soft corner for Kiran out of the blue, what could possibly be the reason for that? Could it be Sikandar's cold behavior or something else?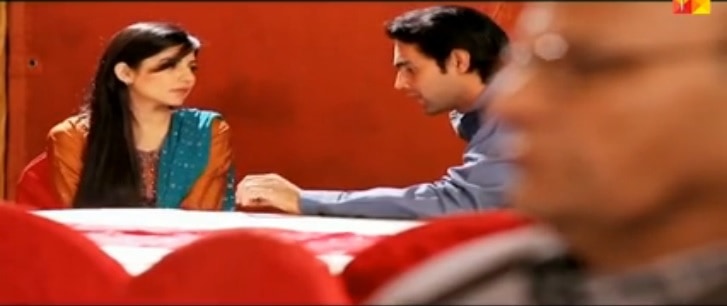 The flashback scenes were brilliantly done; they conveyed the feelings and thoughts of Kiran and Sikandar very well. The credit for that obviously goes to the director, I really appreciate all the effort that Aabis Raza has put in to directing this play. My favorite flashback scene was the one in which Kiran is counting her money and thinking of how different things used to be when she was with Sikandar. It showed the bittersweet memories that relationships leave you with and no matter how bitter a relationship may have been it is not easy to forget everything and move on.
Do share your thoughts about this latest installment.
Fatima Awan