For me the best thing about this latest installment was Arzoo and Kiran's friendship, the few light hearted moments between the sisters and of course Sikandar and Kiran's encounter. Sikandar and Arzoo finally met and the conversation between the two revolved more around Kiran than anything else. Sikandar seemed cold and arrogant in the few scenes that were shown today; I would have liked to see more of him so that the viewer's could understand his character better. I have to say that Fahad Mustafa wasn't exactly the perfect choice for playing this character because he does not seem very comfortable in his role. What he does looks a little too much like acting, with so much spontaneous and natural actors around that is just not good enough. However, the scenes between Kiran and Sikandar were very well done. Fahad Mustafa seemed much more comfortable playing the man who was love struck, arrogance doesn't really suit him. Sanam Baloch's acting like always was top-notch in every single scene; she emotes effortlessly and is always in top form. Just when I thought that Kankar may never grow on me, I was pleasantly surprised when Sikandar and Kiran's encounters changed the feel of the entire episode.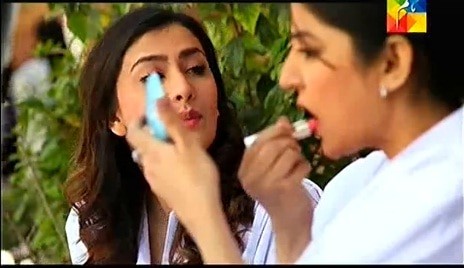 I must confess that the way all the girls in the play (with the exception of Kiran) are obsessed with the idea of marriage is a little annoying. Irim is only twenty and she reacted as if it was the end of the world when she found out about Shoaib's engagement. Rukhsar throws a fit when she finds out about Irim's engagement and Arzoo's only purpose in life is to get married to the man of her dreams! I have most certainly seen girls who are in love with the idea of being married at this age but I have to say that watching them on-screen isn't actually delightful.
There are a lot of characters in the play and many families involved. I am wondering how Rukhsar's track in particular is relevant to the main story. The problem with too many characters and too many tracks is that if the focus is lost then any play can become very tedious. I am hoping that the focus will be on Sikandar and Kiran because I am definitely looking forward to seeing more of them. For the first time I am actually looking forward to the next episode because I am waiting to find out how the entire family is going to react when Sikandar will break the news to them and how it will affect Arzoo and Kiran's friendship. I also want to know why exactly Sikandar fell for Kiran instantly. Was it because of her overflowing confidence? He seemed like a completely different person after the encounter.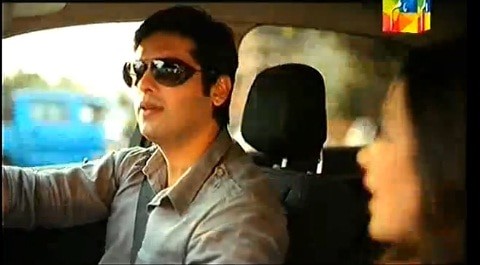 Kiran is very close to her father and Kamal isn't exactly in Kiran's father's good books. How will he react to the proposal, is a million dollar question too. The "ap ne poori duniya ghoomi hui hai, hur kisam ke khanay khaye hun gay" dialogue reminded me of what Kashaf said to her mother about Zaroon! When Kiran comes back from Arzoo's house, her clothes seemed a little inappropriate; nothing matched and they were completely out of place. Other than that I am in love with Kiran's character; her confidence and carefree attitude is subtle and fresh.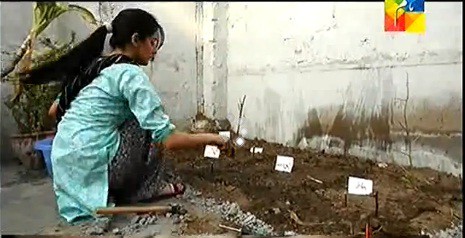 For me this episode was the best one so far because the last few scenes gave me something to look forward to. I am hoping that the play will pick up pace from the next episode and hopefully the focus will be more on the main characters. The actress playing Arzoo is very cute, her dialogue delivery may not be perfect but she has a good chemistry with Sanam Baloch or should I say Sanam Baloch is all chemistry, she makes every single scene worthwhile. Honestly speaking, I have great expectations from umera Ahmed and don't want to be led down. Please feel free to share your views about this latest installment.
Fatima Awan