Life is a great Gift of Almighty but there are very few pure souls that make the best use of it; Nadia Jamil is one of them. Known as one of the best Pakistani Actresses, Nadia Jamil has won the hearts of her fans from the first drama that she did and since then, it is a never-ending journey for her. Nadia Jamil has given some magnificent performances in dramas like Damsa, Mujhe Jeene Do, Behadd, and Durre Shehwar and she has worked with all the renowned producers and directors of the industry.
Nadia Jamil has always stood up for humanitarian and social causes and has contributed very much to the betterment of society. She has four sons whom she dearly loves and out of those, two are adopted.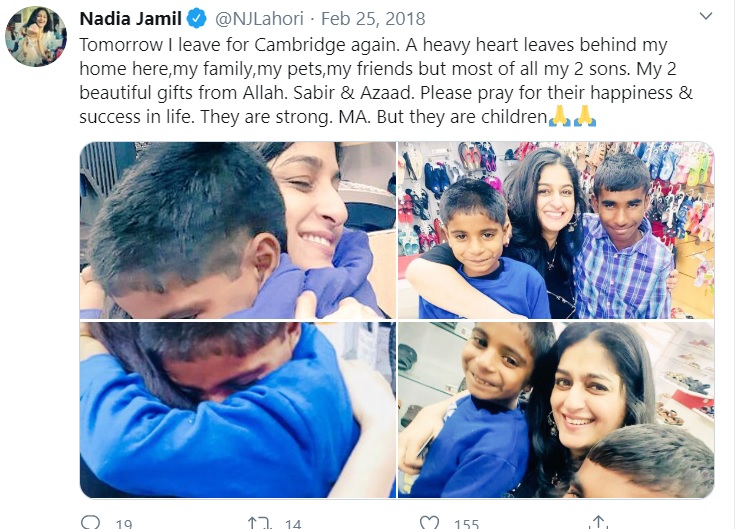 It was recently that Nadia again shared her health updates, for sure, she is a warrior, fighting her battle against cancer. We, along with all her fans, wish her a speedy recovery, but meanwhile, let's have a look at the smiling pictures of Nadia Jamil with her boys.