Let me start by saying that Mirat-ul-Uroos has completely grown on me and it is proving to be a very realistic play which depicts a lot of sad realities that exist in our society in a very apt manner. I am sure all the mothers, grandmothers, fathers, sisters, brothers and most of all the married couples can relate to this play on some level or the other. Another great thing about this play is that there are no black and white characters, all the characters seem like people from real life and although there was a time when Aima's sermons and Ayza's nakhras were getting to me but I am totally into the characters now. Everything has fallen into place and the story is moving forward nicely. Like any other Umera Ahmed play the story, dialogues and characters are such that it seems like you are watching someone's real life on television. The direction was also excellent in both these episodes and the actors gave me no reason to complaint too.
First of all I want to share with you the few things that I really liked in these two episodes in particular and the entire play in general. I really like the way Aima shares everything with her mother. This is something that I generally find odd; the way married girls run to their parents to share everything so that they will sort out their problems. But Aima only shares things with her mother because they have such a special bond with each other; she never expects her mother to find solutions to her problems or even feel sorry for her. I really like Aima's I-can-handle-everything-that-comes-my-way attitude towards life. Another very cute part of this play has been the relationship between Zain and daadi, the way Askari makes Zain do all her chores and the conversations they have, are very well done and definitely make me go down the memory lane. I am sure children who have been raised in joint families can relate to the relationship between the two. The way Hammad reacted to everything in these episodes was also very nicely done. Ayza did not scheme and plot to turn Hammad against his family but she is just very "open" about whatever she feels and Hammad is too "impressed" by his wife so he gets "convinced" easily. Rafia's attitude towards Aima and the way Hamnah feels about her is also one of the very sad realities of our society. The bahu who brought more dowry and whose husband runs the house is respected more even if she dictates her terms and conditions to rest of the family members.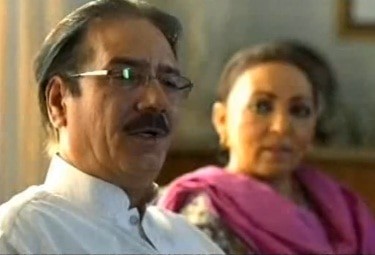 Rafia kept on blaming Aima like the previous episode and she even showed her annoyance with her right on her face. Hashim may be careless and irresponsible but his parents' attitude also is not helping the situation. Ayza had the guts to call Hashim "biwi ka ghulam". I could completely relate to the way Amna felt when she heard Hashim and Aima arguing and she asked Aima's father to give her a car and they also insisted that she should take cash. This is another sad fact of our society, giving your daughter away is not enough; you have to load her with money and goods too.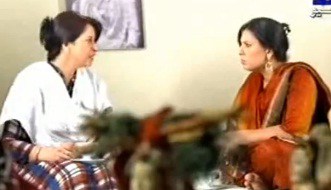 How many of you enjoyed Akbari's "yeh mera akhri wakt hai" scene just because she wanted to convince her son that he should marry Faran with Javeria! These two episodes definitely were a complete package in my eyes, the incidents were very relatable, some of the happenings quite educational and it was engaging at the same time. And not to mention the fact that this play isn't really about sibling rivalry but more about problems that many parents and married couples face. I am definitely no longer on the fence and looking forward to more.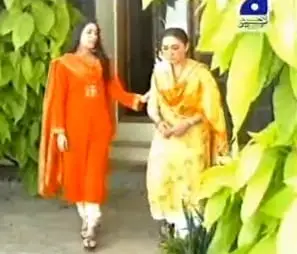 Fatima Awan.