It was no surprise that the part we all had been waiting for came at the very end of this latest episode but overall it made for quite an enjoyable affair. Ayesha Omer was brilliant today and Fawad Khan's expressions were simply flawless, brilliant and very impressive in the last scene in particular. Zaroon is completely smitten and it was written all over his face today. I was really looking forward to everything that Sir Ibrar had to say to Zaroon and the best part had to be the one about values…what a valid question! Sir Ibrar was right in asking Zaroon if he had the values that Kashaf would want in her future husband and Zaroon did not have a good answer to his question but the expressions said it all. Sir Ibrar could probably tell that Zaroon was very sure about what he was doing and that was convincing enough for him. Like always the conversation between the two was an absolute delight to watch, all the verbal exchanges and glances….everything was perfect. So Zaroon considers Kashaf K2 and not Mount Everest, oh well, he will know soon enough!
Kashaf decided to walk out on Osama by saying "mujhe dair ho rahi hai" and later on told him that she wanted to be just friends with him. Kashaf is so sure that nothing that comes easily to her can bring her happiness. She has always worked hard to earn her share of happiness and she won't let her "fate" decide this matter for her. Osama's proposal is perfect in every way, he is a nice man who loves Kashaf and his family does not have any issues with the proposal too but Kashaf is not used to good fortune that comes gift wrapped, therefore she thinks that something will go wrong somewhere only because she did not have to fight a long hard battle to get it. For now marriage is definitely not on the cards for Kashaf because she believes unlike her mother that she is not ready to get married.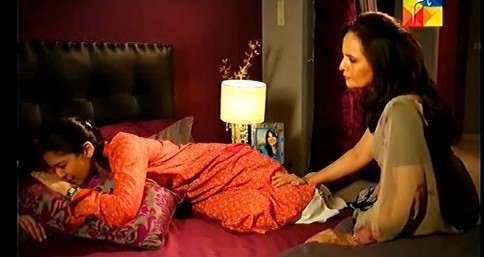 Ayesha Omer really impressed me with her performance today. Sara realizes that her decision to take divorce was wrong and blames her mother entirely for not guiding her in the right direction. I have to side with Sara on this one because no matter how many issues a married couple is having, parents should try their best to resolve the issues and not aggravate them further. This really should have been Sara's decision and Ghazala by going out of her way to support her all the time, definitely pumped her up and influenced her decision. Sara and Farhan may not have been the ideal couple but they had been together long enough, therefore Sara finds it difficult to go on without Farhan, now that he has moved on with his life. The way Zaroon comforts his sister and at the same time share things with her about his own life was very nice to watch. We didn't see Sara crying all the time but the two shared the sibling moments which we all love.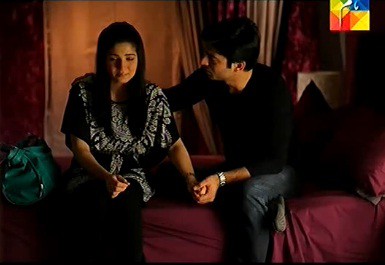 Many of us already guessed that the rishta that Rafia and kashaf were talking about was actually going to be for Shehnila so no surprises there too. The Kashaf/Zaroon conversation brought a smile to my face like always; Zaroon calling in to see if Kashaf was still using the same number and Kashaf telling him she just might change her number now! The "I think we were just immature" dialogue and Kashaf's response made me chuckle too. Zaroon will be Zaroon and Kashaf will be Kashaf! Zaroon likes Kashaf's strength of character, something that he has not seen in many girls around him who would easily fall for his charm.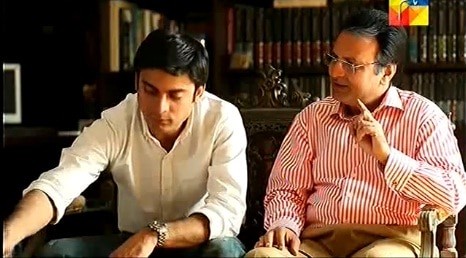 I am so glad that Sidrah is back in the picture, the show would have been incomplete without the conversations between the two sisters. Kashaf may not listen to what Sidrah has to say but at least she is someone who tries to knock some sense into Kashaf every chance she gets.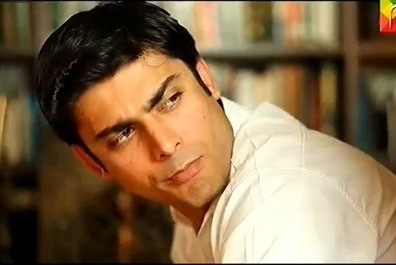 Overall I enjoyed this latest installment . I had great expectations from this episode and I was expecting it to be more about Zaroon and Kashaf but I enjoyed it nevertheless. The Zaroon/Sara scenes were very well done and I definitely enjoyed watching them. The Zaroon/Asmara engagement is officially over, which is good news because it means we will not be seeing Asmara again.  The next episode seems action packed, I am really looking forward to how Zaroon finally manages to climb K2 because the weather conditions and altitude problems may prove to be a greater obstacle than he ever imagined;)
Fatima Awan.