Pakistani drama industry has seen a huge shift in the last 10 years. This entire decade, the Pakistani drama industry went through a revival and brought back the glory our dramas deserved. It was a struggle at first because the television viewers were used to watching Indian content and the few dramas that were being made were not getting a lot of viewership. However, the leading channels came together and decided to bring back the quality content and make the viewers fall in love with Pakistani dramas once again, and fortunately, they succeeded.
In the past decade, Pakistani drama viewers got to see a lot of superhit dramas. All these dramas had a lot of memorable characters because their stories were told in such a convincing manner. With the decade coming to an end, it is befitting to revisit all these beautiful and memorable characters that have stayed with the viewers for the longest time. For any character to be memorable, it doesn't have to be necessarily a positive character, sometimes the negative ones also linger in the fragments of our memories because of the impact they make.
We are pleased to revisit the dramas from this decade and start a conversation with our readers about all the characters that were memorable in one way or the other. The list covers all the dramas from 2010 to 2020 so far. A few that ended in 2010 have also been included.
Most Memorable Female Characters of Pakistani Dramas – (2010 to 2020)
2010
Bano – Sanam Baloch (Dastaan)
Bano is the kind of character that has stayed with the viewers for the longest time. The journey of a girl coming from an affluent background getting exposed to the struggles she never saw coming was not only heart-wrenching but emotionally consuming too. This is the reason, the lonely ending Bano got haunted the viewers and they couldn't help feel for her. Sanam Baloch was definitely the only star who could do justice to all the emotions that Bano had to offer.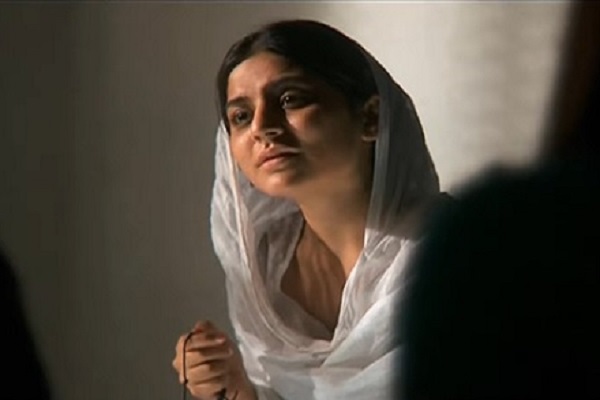 Maham – Mehwish Hayat (Mere Qatil Mere Dildar)
After Mere Qatil Mere Dildar aired, viewers and the fans of the drama started referring to Mehwish Hayat as Maham. Her character was strong and showed that no matter what came her way, she fought back and in the end, she was the one who took the final decision and didn't allow anyone to choose the course of life for her. The journey of Maham was all about finding courage and strength amidst the chaos and this is why it was a memorable character.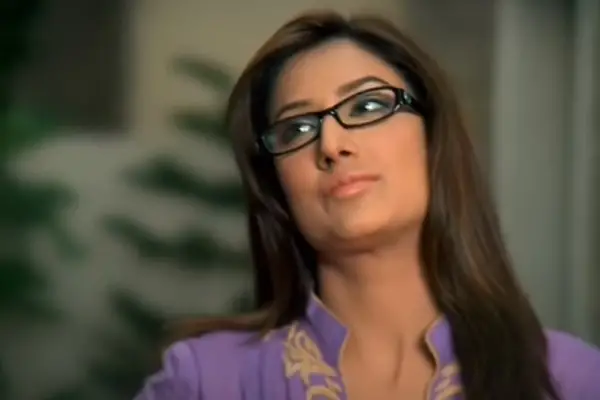 Saima Chauhdry – Bushra Ansari (Baraat Series)
Bushra Ansari's character Saima Chaudhry from the popular and innovative Baraat Series won many hearts. This character made people laugh throughout the series. Whenever we talk about comic characters from recent dramas Saima Chaudhry is always on top of the list. A wannabe designer with an interesting personality, Saima Chaudhry was the highlight of the show. Even though Saima's character was mostly light-hearted, she had a larger-than-life and layered personality. Her confidence and antics both were the main reason why many people tuned into this drama. It was a well-written character with a definite screen presence that can never be forgotten.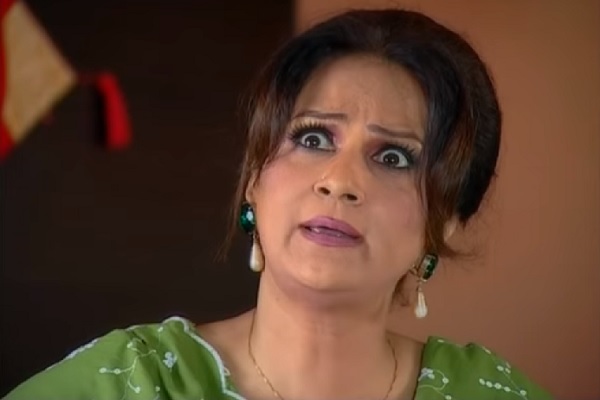 Saba Kareem – Samiya Mumtaz (Meri Zaat Zara-e-Benishan)
Saba Kareem's character's journey was an inspiring one. Like many other female characters written by Umera Ahmed Saba went through many trials and tribulations but it was her strong faith in God that kept her going. She is falsely accused and she chooses not to compromise on her faith and principles in order to prove her innocence. As a result of this she loses all those people who she had so much faith in but that is when she becomes more resilient than ever and chooses to lead a life which she had never imagined would be her destiny. Through her character, the writer effectively sent across the message that patience and faith ultimately make you a winner.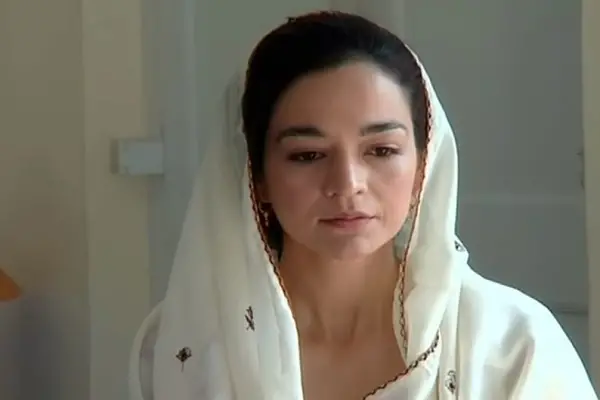 Maleeha – Aamina Sheikh (Daam)
Unlike some of the other memorable characters on this list, Maleeha was not a positive character but it was a well-etched-out negative character that drove the plot forward more than any other character in Daam. Maleeha's character transformation and the way some of the choices she made completely ruined her 'best friend's' life were some of those developments in the story which can never be forgotten. Through this character, the writer showed how jealousy and selfishness can ruin relationships. Maleeha's character was layered and not all black, she basically put her own happiness before everything else and just like every other such character, she was sure that she was justified in doing everything she did. Maleeha's ending was shown gradually and unlike other such characters, the writer convincingly showed that you just cannot build your happiness on someone else's pain.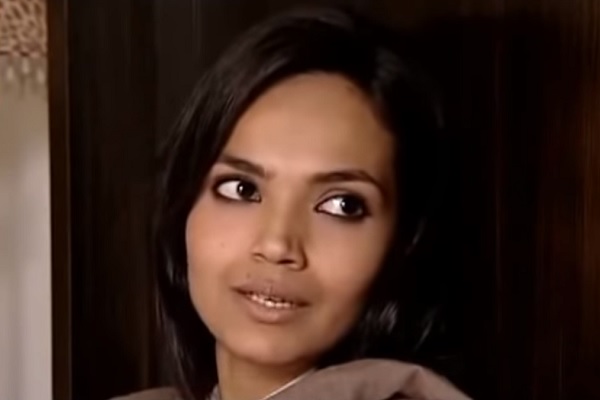 Zeenia – Deepti Gupta (Malaal)
Zeenia's character's entire story and the way it evolved through the drama made it the most memorable character of 2010. She was someone who was brought up by relatives and friends because she came from a broken home. Having lived that kind of life, Zeenia always thought that pleasing people was the only way to win their love. Zeenia's character was kind, soft-hearted, fair but she also had some exceptional strong qualities spoke her mind without hurting anyone. She was shown as a wise woman who gave honest advice to others. Deepta Gupta's perfect portrayal of Zeenia definitely added to the charm. Umera Ahmed has written a few such female characters which were both progressive, wise, and sensitive.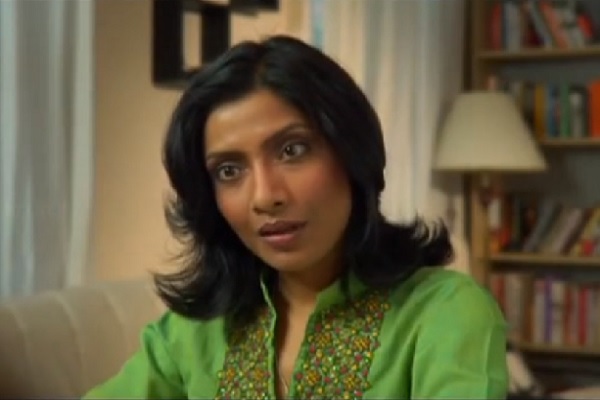 2011
Saman – Saba Qamar (Maat)
It was probably the first time viewers got to see sister rivalry in a very different manner. It won't be wrong to say that because of Saman's character, viewers were invested in Maat and looked forward to it. She was a negative character but she owned everything she did and was unapologetic about it. After creating havoc in her sister's life, she too didn't really get it all. Saman's character surely was one-of-a-kind and stayed with the viewers for a long time.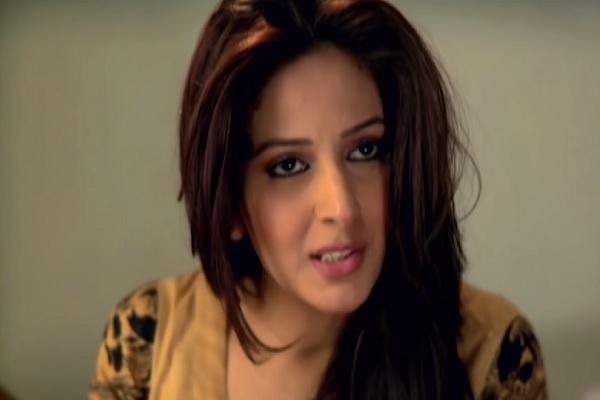 Khirad – Mahira Khan (Humsafar)
Humsafar's popularity is unprecedented. It was a blockbuster and this is the reason, the names of Ashar and Khirad are engraved in the minds of the viewers. Their love story was special and this drama paved a way for the biggest stars of the Pakistani showbiz industry. Although the character of Khirad was a victim of a lot of conspiracies, in the end, she found peace because of her child. The appeal of this character and screen-presence of Mahira Khan made Khirad memorable.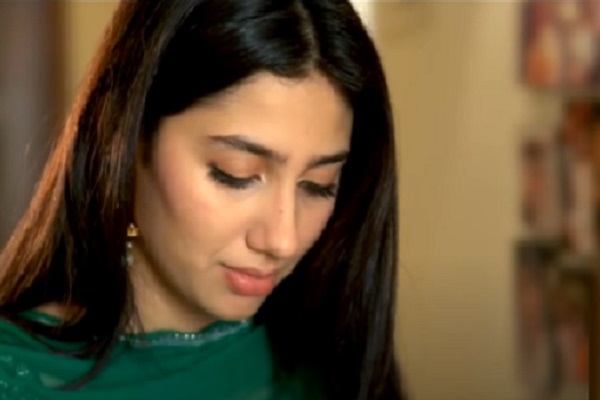 Eman – Nadia Jamil (Mere Pass Pass)
Sometimes the most simple characters can be the most appealing as well. Eman was one such character in Mere Pass Pass. A young lady who loved her husband dearly even though both of them were poles apart. Someone who enjoyed simple things in life and did not take anything too seriously until she was forced to give up her unborn child. When Eman decided to take a stand for her unborn child, her marriage fell apart but then that is when her new life also begin. A sweet, kind, and loving soul, Eman will always be remembered for all the right reasons. Her story and journey were engaging and powerful in its own way.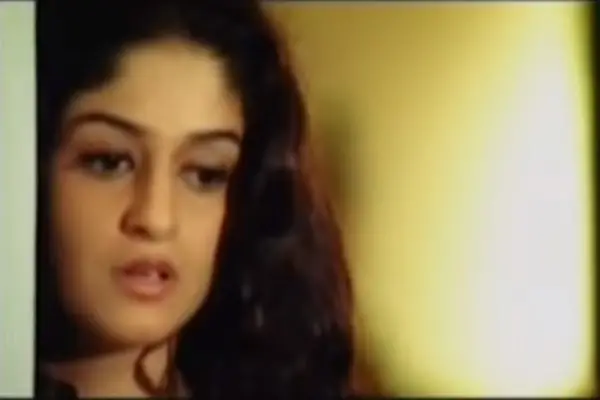 Nazia – Syra Yousuf (Mera Naseeb)
Nazia from Mera Naseeb was one of the best characters played by Syra Yousuf. A young girl who is brought up in a really strict environment who sometimes has to pay the price for her sister's mistakes as well, Nazia was always selfless, positive, innocent, and wise beyond her years. Nazia showed maturity even when was married against her wishes even though she had someone in her life who loved her whole-heartedly. Nazia's level-headedness was her biggest strength which made her a balanced and strong female character.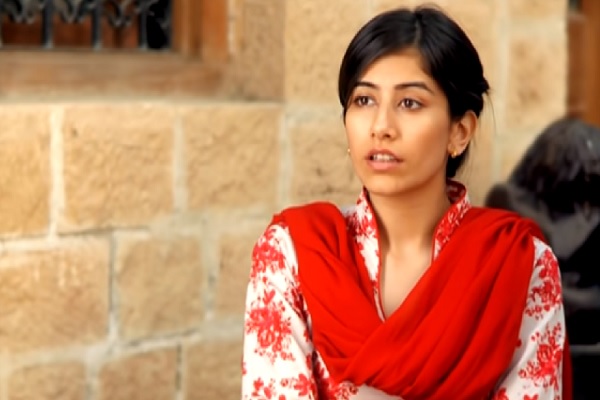 Zubeida – Savera Nadeem (Bari Aapa)
Everyone who has watched Bari Aapa will agree that Zubeida's character was complex in many ways. She was literally the bari aapa who likes to take control of everything yet it was this controlling nature of hers which in the end proved to be the reason why she was left alone. The writer Samira Fazal through this character showed that relationships require love and nurturing. Zubeida had double standards and thought she could get away with everything. Even though the character itself was not in any way likable but without this character Bari Aapa wouldn't have been such an amazing drama.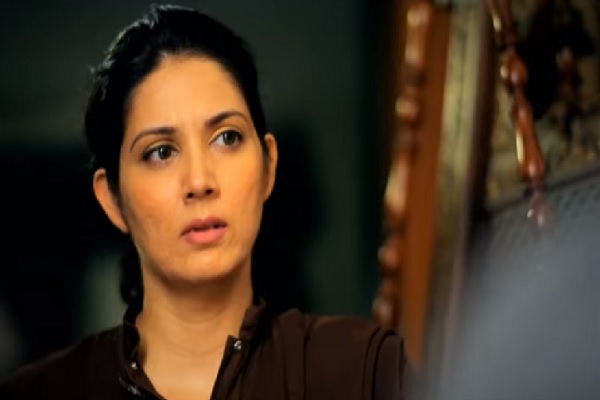 2012
Durr e Shehwar – Sanam Baloch (Durr-e-Shehwar)
Durr e Shehwar's character was all about patience and the path that she walked through in order to find the mental and emotional peace that she deserved. The journey of Durr e Shehwar had everyone invested in it because of all that she went through. This character was memorable because a lot of viewers found it very easy to relate to her struggles. Sanam Baloch's realistic performance gave it a perfect treatment and made it stay with the viewers for a long long time.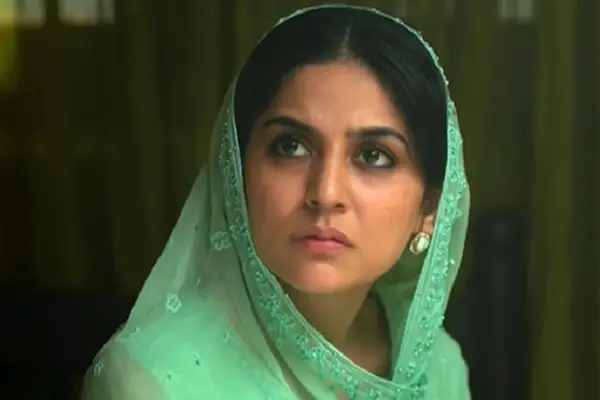 Safia – Saba Faisal (Durr-e-Shehwar)
Saba Faisal played the role of a typical and strict mother in law which made people resent Safia. It is a fact that this character was a depiction of all those mothers in law who tested the patience of their daughters in law in the early years of marriage. The cold and aloof behavior while being a demanding mother in law made viewers hate Safia and despite being a negative one, she indeed was a memorable character for sure.

Naani – Samina Peerzada (Shehr-e-Zaat)
Naani's character in drama serial Shehr-e-Zaat truly left a lasting impression. The way she interpreted everything, her strong faith in God, and most importantly her loving and caring nature made her the most memorable character of the decade. Naani's dialogues were written so beautifully that they were a source of inspiration and guidance for everyone out there. There are few characters that give you as much to reflect upon as this character did.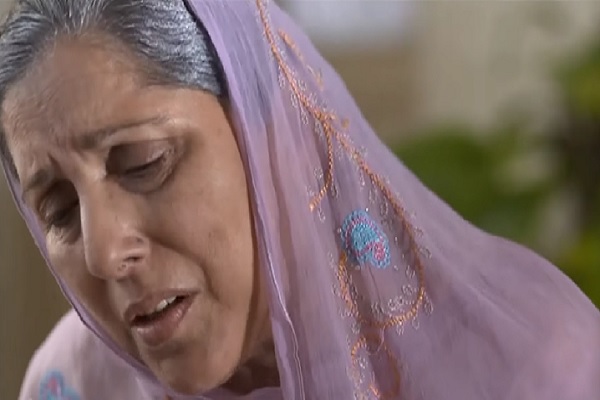 Bilquees – Bushra Ansari (Bilquees Kaur)
Bilquees from drama serial Bilquees Kaur was most certainly one-of-a-kind. We have rarely seen such layered and entertaining characters on screen. Everything from her back-story to her personality traits was really interesting. Bilquees was a Sikh woman who ran away from her home with a Muslim man and was now settled in the US. Bilquees strong and unapologetic personality coupled with her insecurities and vulnerabilities made her character memorable. This was such a brilliantly penned down character that for the longest time it was because of Bilquees that most viewers tuned in to the drama.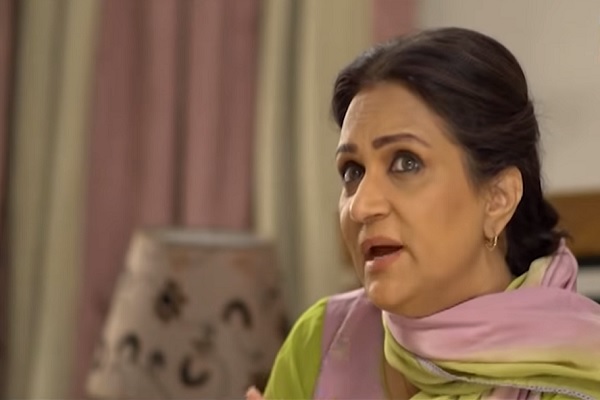 Kashaf – Sanam Saeed (Zindagi Gulzar Hai)
When you think about Kashaf, you are reminded of her hard work and struggles because from a very young age, she stopped living in a bubble and saw life through a different lens. Kashaf's struggles were a part of her life but grace and elegance were a part of her personality. She never settled for anything less and didn't let anything sway her from the goal that she had set for herself. It was refreshing to see a character like Kashaf who was so sorted and continued to push through every obstacle that came her way. Her success was purely hers and she was an inspirational and one of the memorable characters of the decade.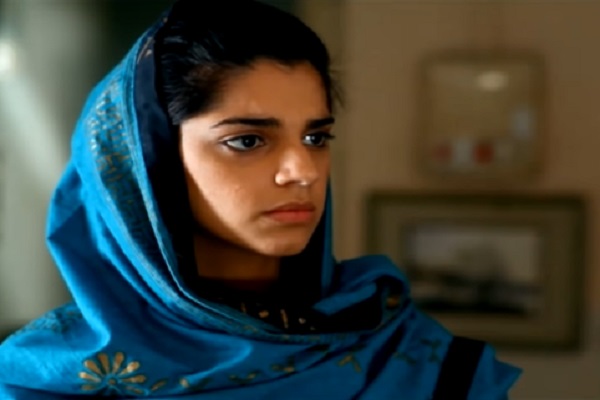 2013
Kiran – Sanam Baloch (Kankar)
Sanam Baloch played the character of Kiran to perfection. Kiran's life turned upside down when she came across an abusive husband who believed in compensating her with all the luxuries for the mental, emotional, and physical trauma that he put her through. Kiran took a stand for herself against all odds and in the end, found closure because she did not allow anyone to treat her disrespectfully. Her journey showed how taking a stand comes with a hefty price but those who are courageous enough set themselves free.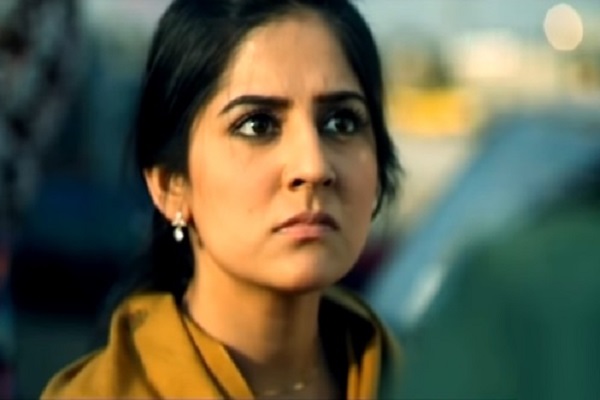 Husna – Aunn Zara (Hina Bayat)
Husna's character was an embodiment of what mothers are like and what motherhood is all about. Husna understood that her son had some shortcomings but she never once tried to brush them under the carpet, in fact, she became a supportive mother in law who assisted her daughter in law whenever she found herself in trouble. Husna's character had her own emotional baggage but continued being a binding force of the entire family.

Shamim – Samina Peerzada (Rehaai)
Shamim has to be one of the most diverse and outstanding characters Samina Peerzada has played in her long career. Rehaai dealt with the issue of child marriage and Shamim was a mother who was also married to a man much older than her at a really young age. When her son chooses to do the same, she does whatever she can to stop him but her efforts prove to be fruitless. Although she is unable to stop this marriage from taking place, she plays a pivotal role in eventually taking a stand for herself and her daughters-in-law. Shamim's character was multidimensional and her journey was inspiring.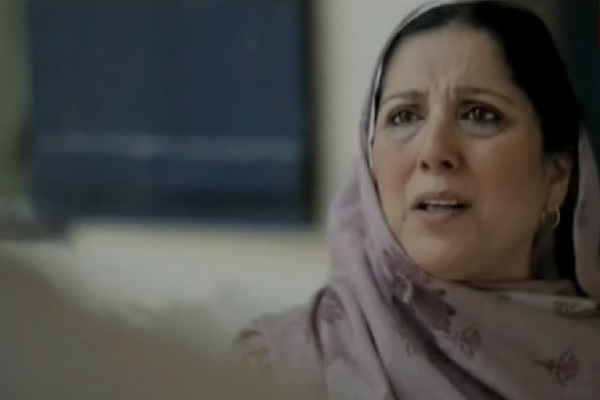 Bibi – Sanam Saeed (Talkhiyaan)
Bibi's character was the most unconventional female character we have seen in Pakistani dramas. A woman who chose to marry out of her faith and nationality ends up coming back to live with her toxic parents once her marriage falls apart along with her two kids. She has to put up with a lot and along the way she questions the double standards prevalent in her house. She also unravels hidden secrets and along the way understands the bitterness behind some of the people in her house. Bibi's unconventional journey was wholesome and extremely engaging.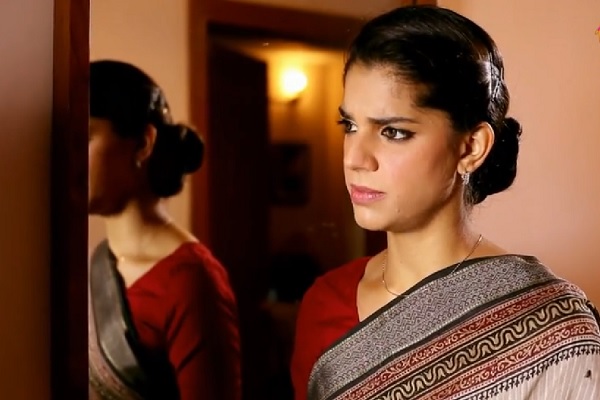 Appu Ji – Hina Bayat (Talhiyaan)
Appu Ji was another character who was anything but run-of-the-mill! A spinster who derives pleasure out of making Bibi and her children's life hell, she also had an interesting story to tell! Her back-story revealed the reasons behind her bitter behavior and even though Appu Ji was anything but dignified, it was an absolute pleasure watching this unusual, original, and gripping female character on screen.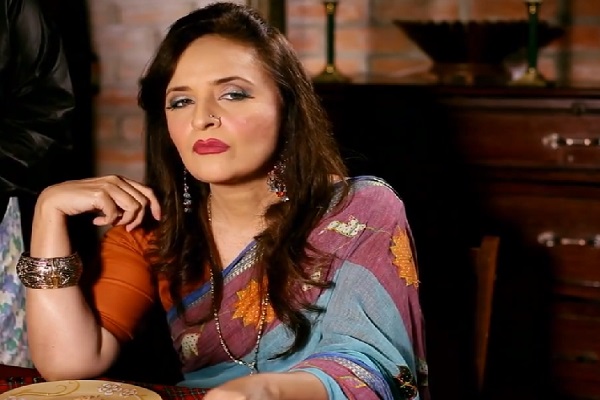 2014
Farah – Ayeza Khan – (Pyaray Afzal)
Ayeza Khan herself is of the opinion that Farah's character changed everything for her. It was probably for the first time she was getting to play such a substantial character that goes through a lot of emotional shifts and transitions to understand what true love actually means. The character of Farah paved the way for Ayeza Khan and opened new domains for her.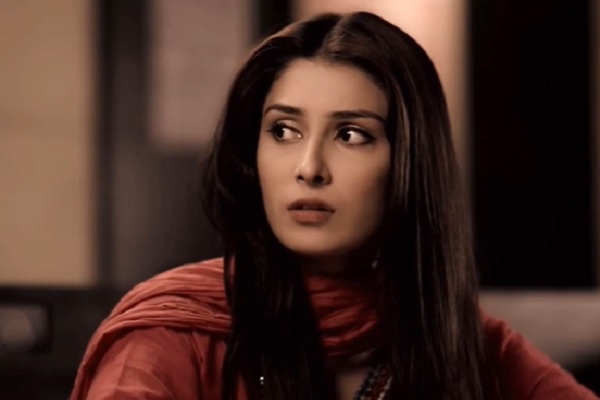 Shano – Mahira Khan (Sadqay Tumhare)
The way Khalil ur Rehman Qamar wrote this character made all the viewers fall in love with Shano. Her existence, her beauty, her character, her nature; it was obvious that in his imagination, she was perfect and this is exactly how Mahira Khan did justice to Shano. Through her subtlety, she made the viewers feel for her and understand her emotions. She was wise and mature for her age. She never wished ill for anyone and never thought of doing anything that would cause distress to her family, this is why her tragic end left the viewers broken-hearted because they truly wanted to see her happy with the love of her life.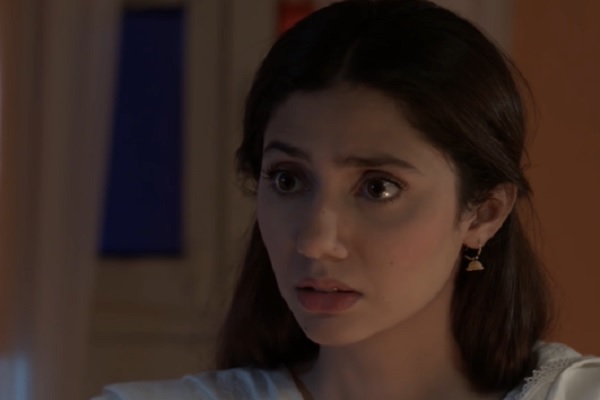 Madiha – Mansha Pasha (Mera Naam Yousaf Hai)
Madiha's character was the most lovable character in the play. At the beginning of the drama, this character was so appealing that it stood out more than Zulekha's character, who was the main lead. In the end, too Madiha's sacrifice and the way she proved that true love indeed is selfless was an unforgettable twist in the story. This was also one of those few characters in our dramas that go through the most convincing and impactful transition. Madiha was the one who kept the viewers guessing until the end and had the most impressive ending to its credit.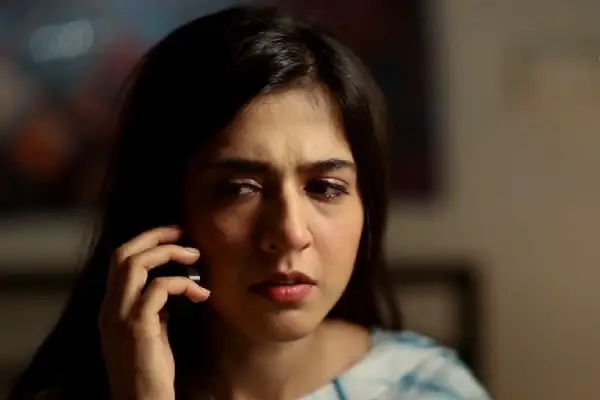 Rasheeda – Samiya Mumtaz (Sadqay Tumhare)
Rasheeda's character and background were pivotal to the story since she was the one who determined the fate of Shano and Khalil's unforgettable love story. Even though this character was a negative one but there were also times why you understood where this bitterness came from. It won't be wrong to say that Rasheeda kept most of the viewers glued to their television screens for weeks. She left the viewers haring her, wanting to see more of the malice, hurt, and vengeance that she felt throughout.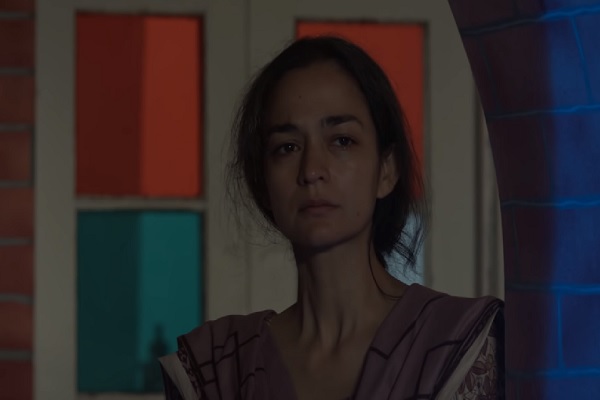 Aafiya Begum – Hina Bayat (Mera Naam Yousaf Hai)
Aafiya begum was an intelligent and strong woman who was married to a man who always put her down and even went ahead and got married to someone else. In the end, Aafiya begum chose not to forgive her husband and in front of a court declared that she did not want to lose any more of her precious time on this man who clearly did not divorce her. Everyone out there who thinks that Khalil-ur-Rehman Qamar shows women as the weaker gender should definitely watch this drama and how Aafiya begum gives her husband a reality check in the end. Aafiya chose to be free of a marriage that did more harm than good.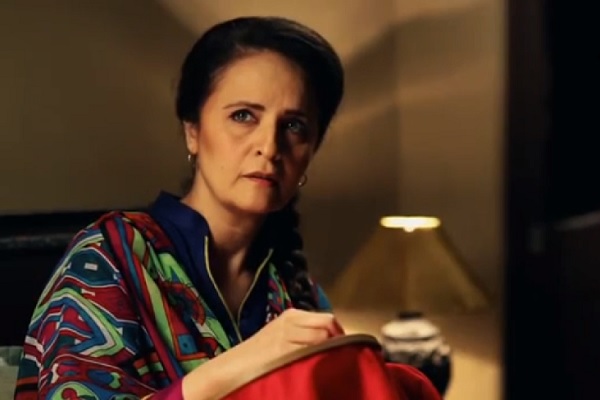 Dania – Saba Qamar (Bunty I Love You)
Dania was another complex but highly appealing character. She got married to a wealthy man old enough to be her husband after he 'bought off' the person she was madly in love with. It was after the demise of her husband that Dania desperately looked for love and attention in all the wrong places. Without realizing it, she also became the kind of controlling and selfish person her husband was. Her love for Bunty, the intensity, and the selfishness attached to it made this character unforgettable.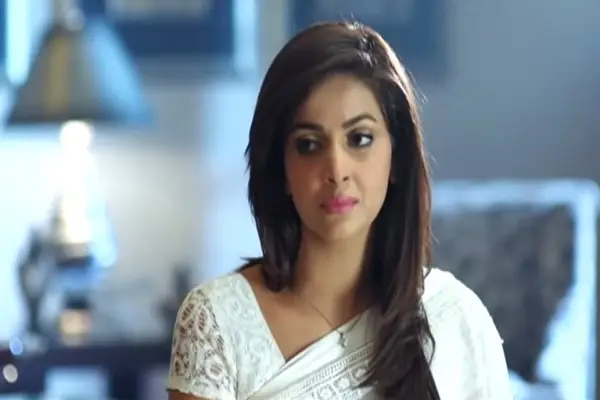 Farida – Saba Qamar (Digest Writer)
The character of Farida played beautifully by Saba Qamar perfectly depicted what it means to dream big and fulfill all those dreams with sheer commitment and hard work. Farida's journey was full of personal struggles and hardships because although she did well professionally, in her personal life, she was unable to find true love for that she longed for. Although Farida always put everyone ahead of her, what proved her as a selfless person was when in the end, despite having the option of being with the one she loved, she chose to stay with her husband for the sake of her children and their happiness. This made her character realistic, impactful, and memorable.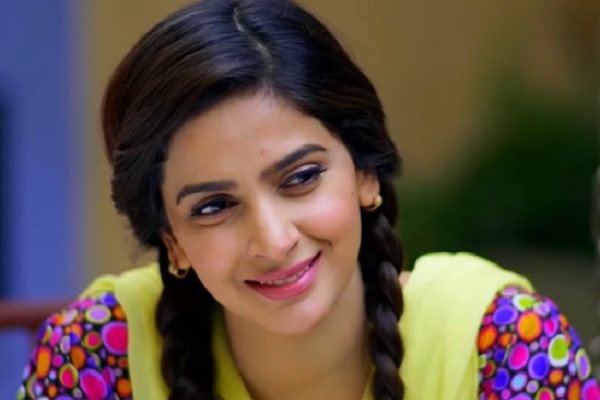 Shakeela – Aiman Khan (Digest Writer)
The character of Farida's younger sister who always encouraged and uplifted the morale of her eldest sister was absolutely sweet. She showcased the beauty of the sibling relationship. Despite being young, Shakeela was opinionated and she always took a stand for her sister, showed her direction, and helped her with perspective-altering.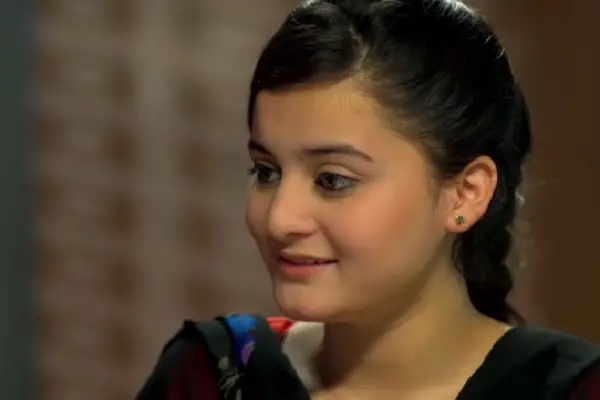 Qurat ul Ain – Maya Ali (Shanakht)
Qurat ul Ain's character was all about giving and never expecting anything in return. Through this character, it was showcased how one person can bring a change in the life of those around them, and then the circle keeps on getting bigger. It was a rarity where Qurat ul Ain's character showed that her Hijab was her strength and did not get in her way of pursuing a full-fledged career and living life to the fullest. Her character was inspiring and memorable.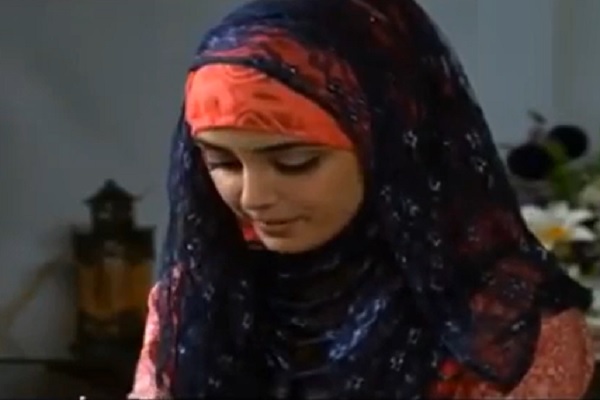 2015
Goshi – Hira Mani (Preet Na Kariyo Koi)
It was a challenging character that was portrayed perfectly by Hira Mani. Goshi wanted to live life on her own terms, due to which she made her own decisions which upset her family as well as those who loved her. Goshi's journey was full of struggles because she also found herself landing in hot waters but she owned everything and continued to push through. In the end, she finally found the peace that she was after. It was definitely a unique character that isn't often seen in Pakistani dramas.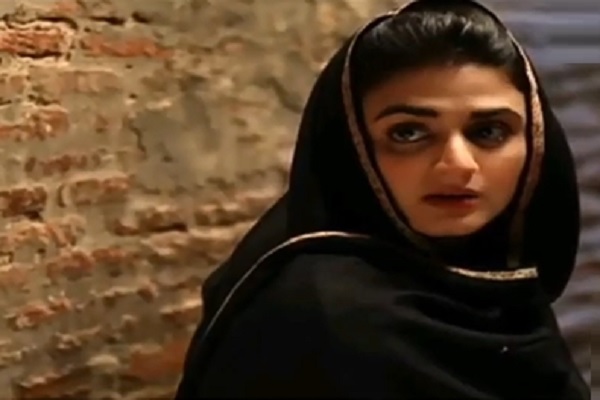 Fareesa – Sarah Khan (Alvida)
Fareesa was the antagonist in drama serial Alvida. It rarely ever happens that a negative character actually helps keep your interest alive in the drama and Fareesa did just that. In some ways, Fareesa's character was quite typical and didn't have novelty to offer yet it was a memorable one since she made her presence felt in the drama. Fareesa also probably did more to impact the lives of the people around them than any other character.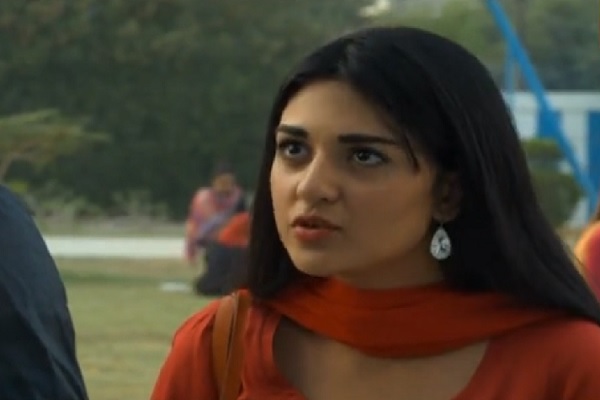 Malika Aaliya – Maria Wasti (Malika-e-Aaliya)
This had to be one of the most negative characters in Pakistani dramas yet Malika Aaliya was the sole attraction of a drama which was not extraordinary otherwise. As the name suggests, Malika thought of herself as a queen and ran the show throughout. It was actually entertaining watching how she had everyone wrapped around her finger. The character was amusing and comic at times as well. Malika's antics were entertaining and since she was the only character in the drama which had a definite appeal, she deserves to be on this list.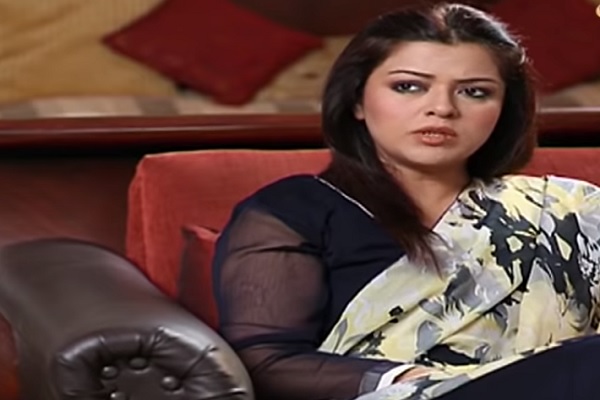 2016
Zebo – Areesha Ahsan (Udaari)
The child artist playing the character of Zebo made all the viewers fall in love with her. She was a sweet young girl but the most endearing part of her personality was the affection and sensitivity she had towards her mother. Zebo despite being so young knew how hard her mother's life as a single parent was and she wanted to achieve so much for the sake of her mother.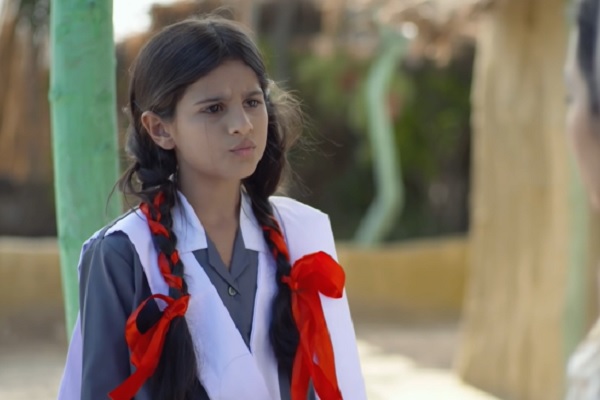 Zulekha – Saba Hameed (Dil Lagi)
Saba Hameed's character in Dil Lagi was one-of-a-kind. She was not a typical mother in law but the authority that she was used to practicing often got in the way of how Anmol and Mohid's marital life shaped up. The trait that set her character as a mother in law apart was the fair and just treatment that she believed in. It was a substantial character of a strong mother who had a lot of influence but never believed in misusing it.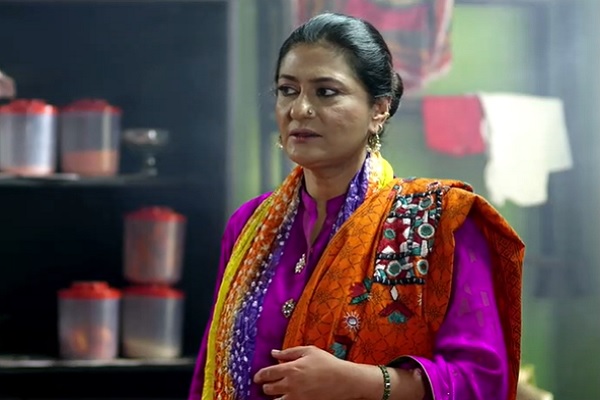 Meeran – Urwa Hocane (Udaari)
We rarely get to see strong, level-headed, and committed female characters in our dramas. Meeran was one such character whose journey kept the viewers glued to their television screens. Meeran went through many ups and downs but all through that, she made sure she stayed strong. She also supported others around her and there wasn't an ounce of jealousy in her. Her character had so many positives and it will always be remembered as one of the most progressive female characters.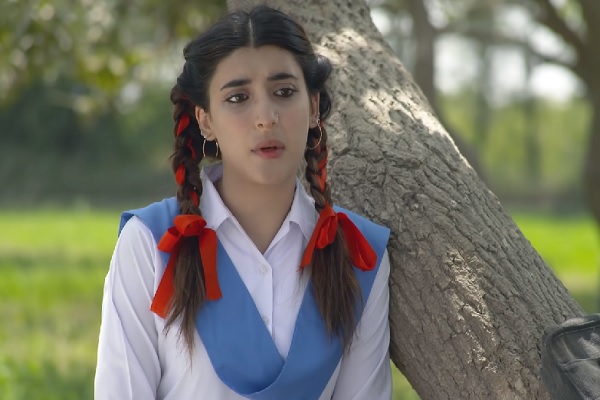 Anmol – Mehwish Hayat (Dil Lagi)
Anmol's character was intense, powerful, unapologetic, and difficult to grasp at times! Anmol was introduced as a headstrong young lady who was fierce and as her journey progressed some of her strengths turned into her weaknesses. This was the perfectly fleshed-out character which gave the viewers so much to talk about. Some of the viewers had a difficult time accepting this fiery heroine, others fell in love with her instantly.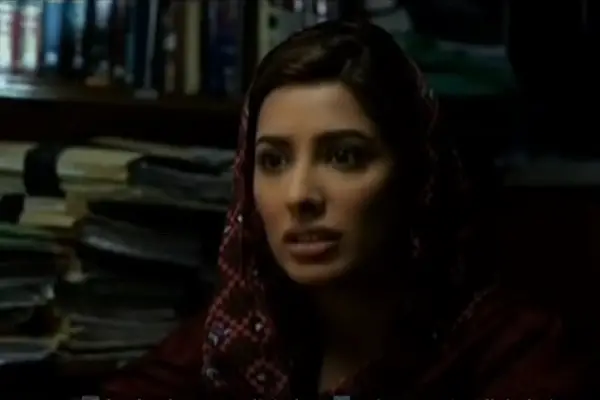 Sitara – Saba Qamar (Mein Sitara)
Sitara was the star of the show right from the time she made her first appearance in the drama. Sitara's journey spanned over a few decades. She went from being a simple, innocent, bubbly girl to a woman who no longer cared about right or wrong. Sitara's journey was full of emotions, ups, and downs. This character was so impactful that it remained fresh in the viewers' memory long after the drama ended.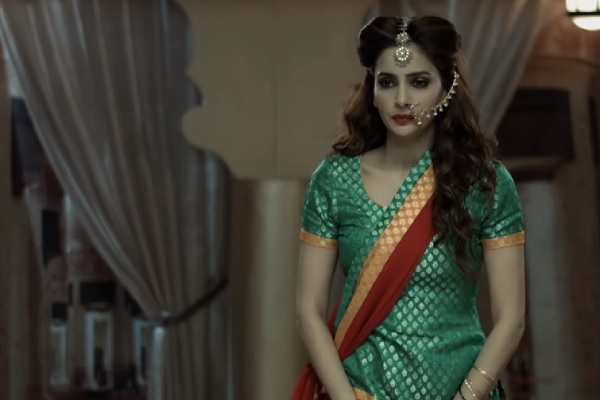 Jharna – Aisha Gul (Mein Sitara)
Jharna's character in Mein Sitara went through so many different phases and each one of these phases was equally impactful. Jharna was a strong woman who believed in supporting other women but her life took a turn for the worse when her husband fell in love with the girl they had brought up together, someone Jharna loved unconditionally. This character was inspired by a real-life heroine therefore it was even more impactful. The viewers couldn't help feeling for Jharna every step of the way.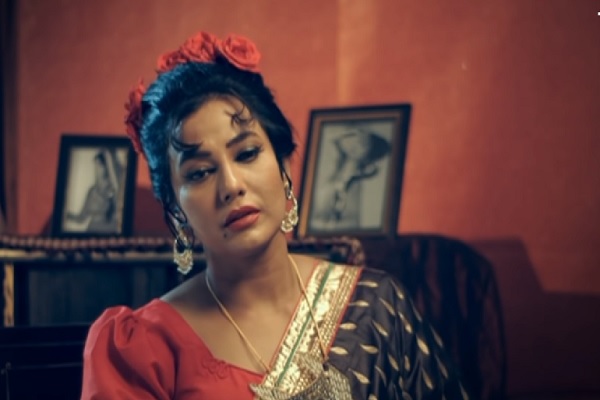 Mishi – Saba Qamar (Besharam)
Sarwat Nazeer wrote this character in order to break stereotypes about working women belonging to the fashion industry. Through her character, she showed that Mishi was ready to put everything on hold in order to make her marriage work. Mishi was strong, financially independent but more than that, she was absolutely capable of running a family and be a binding force for it. Mishi believed in honesty and clarity, which helped her a lot and made her a memorable character.
Aneesa Begum – Saba Faisal (Zara Yaad Kar)
The aspect that made Aneesa Begum's character memorable was her outlook on life. The dialogues that Khalil ur Rehman Qamar chose for this character were absolutely powerful. Aneesa Begum was faced with a challenge in her life where as a single parent, she had to do the upbringing of her children on her own. Her eldest daughter continued to make one mistake after another but Aneesa Begum did not let her motherly emotions cloud her judgment. She never shied away from calling spade a spade and held her daughter responsible for her poor choices.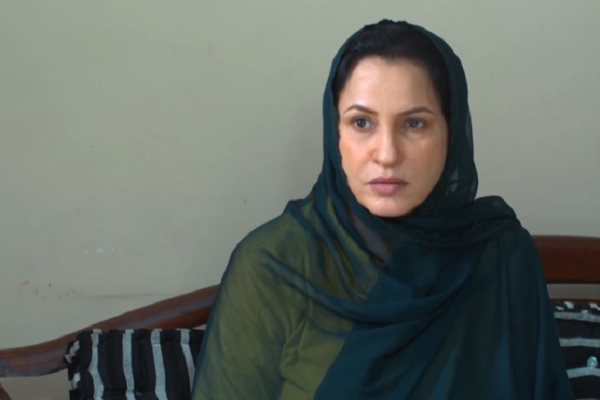 2017
Zubia – Sajal Aly (Yakeen Ka Safar)
Sajal Aly made the viewers fall in love with Zubia's character. Zubia came from a dysfunctional background and looked for love elsewhere but because of her poor judgment, she learned a lesson in life. After that, Zubia walked on the eggshells until she ended up proving herself. The overall journey of Zubia was beautiful and this character had a complete personality, making it memorable.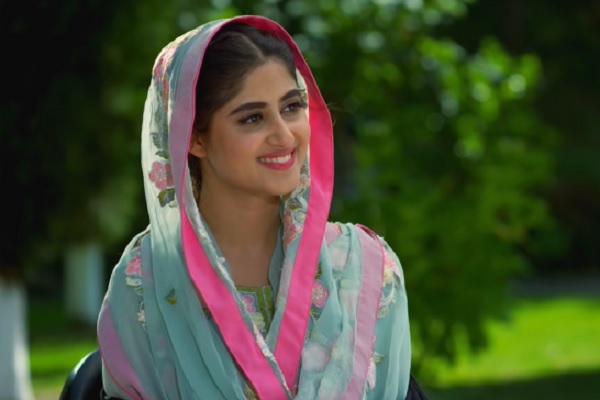 Anji – Sanam Chaudhry (Ghar Titli Ka Par)
Sanam Chauhdry gave one of the best performances of her career in Ghar Titli Ka Par as Anji. She made the viewers resent this character while still making it thoroughly enjoyable to watch Anji's antics. Anji was mean, she was selfish but she was unapologetic about it. She continued to cross the limits and in the end paid the price but to watch her journey was worthwhile. She was a negative character but a unique one at that.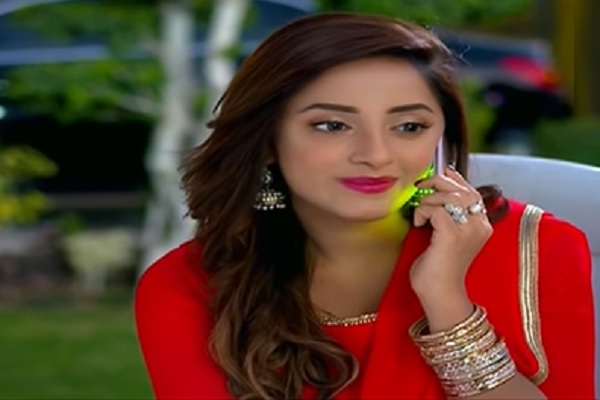 Nadia – Kiran Haq (Dar Si Jati Hai Sila)
Kiran Haq played the character of Nadia to perfection. She had the kind of aura that one could easily see her as a gullible young girl but she was far wiser than the elders of the family combined. She was observant and that's what made her see-through things quickly. Nadia ended up being the voice of reason in this family and being an outsider, she knew she didn't have much to lose and she could say what others were hesitant to. Her character was memorable for sure.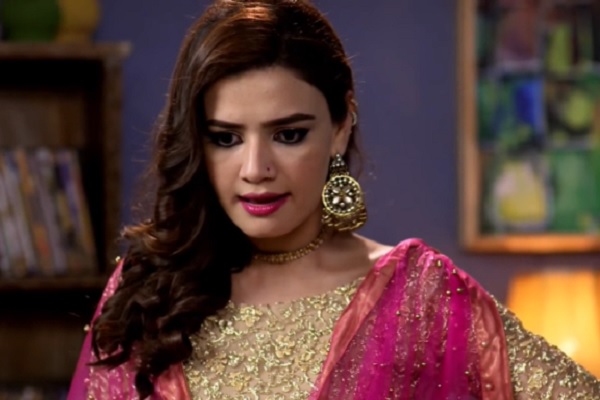 Zaini – Aamna Malick (Dar Si Jati Hai Sila)
Zaini could easily pass as a considerate sister of Sila who found it hard to take a stand for herself. It was refreshing to see a character like Zaini who never made Sila feel less human by pointing out her shortcomings, in fact, she believed in building her confidence and helped her in overcoming her fears. Zaini's character was opinionated and strong, she was a breath of fresh air.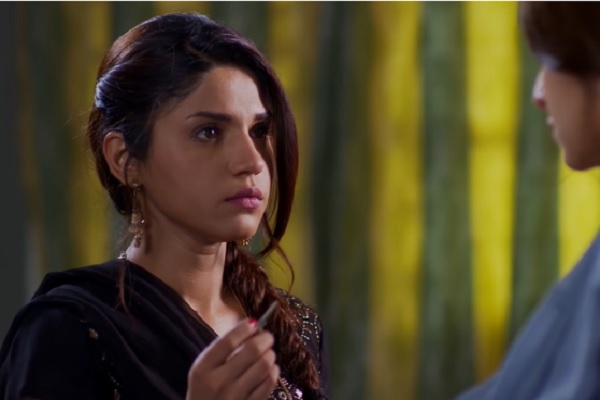 Khaani – Sana Javed (Khaani)
Khaani has to be the strongest yet the most vulnerable character played by Sana Javed. Khaani's story was inspired by real-life incidents that was perhaps the reason why this character left a lasting impression. Khaani's life turns around for the worse when her brother is shot dead by a wealthy and influential man. Things get even worse when this man falls in love with Khaani. She fought a long and hard battle to get justice for her brother and through it, all the viewers got to witness so many different shades of her personality.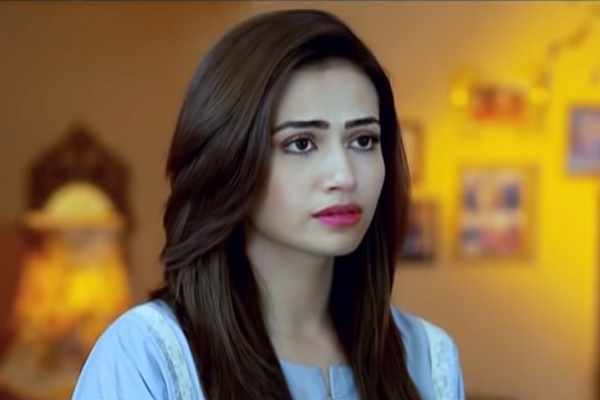 Aapa – Sakina Samo (Dar Si Jati Hai Sila)
Aapa was the head of Noor Manzil and she made some really bad choices along the way. A know-it-all dictator who wanted things her way, Aapa made the worst decision of her life when she decided to take Joi, an orphan as her own, and loved him more than anyone else in her life. Joi gave her life meaning, the feeling of motherhood since she did not have any children of her own. In the end, when she finds out the ugly truth about Joi, her character gets the much-needed reality check and also entailed an important message.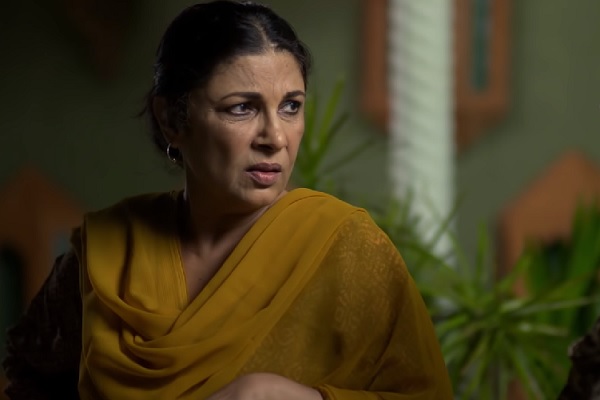 Noor Jahan – Aisha Khan (Noor e Zindagi)
It won't be wrong to say that there were times when Noor Jahan was too perfect and sensible but once in a while, it is good to watch such characters in dramas! Noor Jahan was so wise that she could easily find a way out of any difficult situation at all and had the capability of turning things around. Noor can easily pass as one of the most level-headed, sweet, sensible, and likable characters of the decade.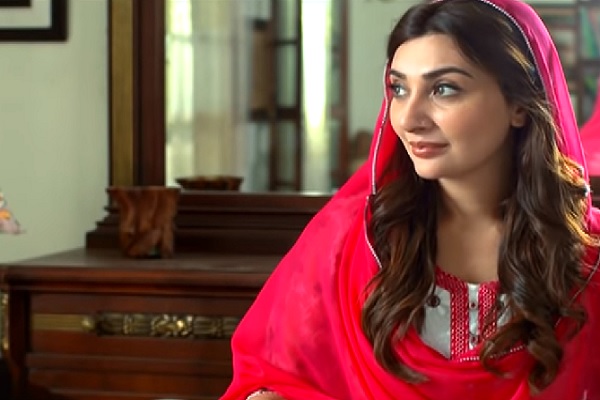 Bibi Sahiba – Saman Ansari (Dumpukht Aatish-e-Ishq)
Bibi Sahiba's character had so much going for it. She had the most graceful personality and she always came across as an enlightened woman who was also spiritually enlightened. A really intelligent woman who goes out of her way to save someone she is not even remotely related with. Bibi Sahiba was a strong woman with a heart of gold. It was a beautiful character which was the highlight of the drama Dumpukht.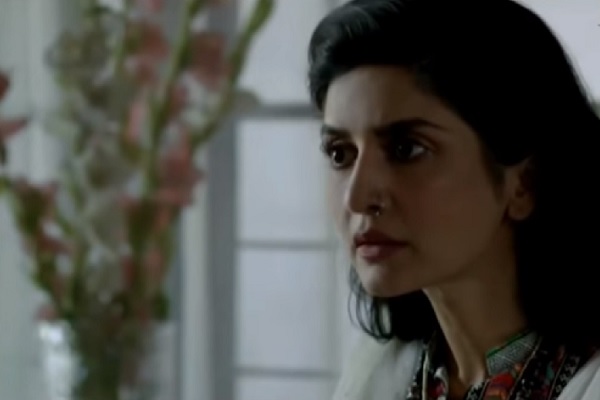 2018
Ulfat – Neelam Munir (Dil Mom Ka Diya)
Ulfat's character opened new domains for Neelam Munir and put her name on the map where people started seeing her as a mature actor. The character of Ulfat was toxic and continued to make one mistake after another but in the end, her tears explained her regrets. She ended up with a terminally ill husband but didn't leave him, seeing it as her redemption. Till the time the drama lasted, Ulfat was the talk of the town and despite being a negative character, it succeeded in staying with the viewers.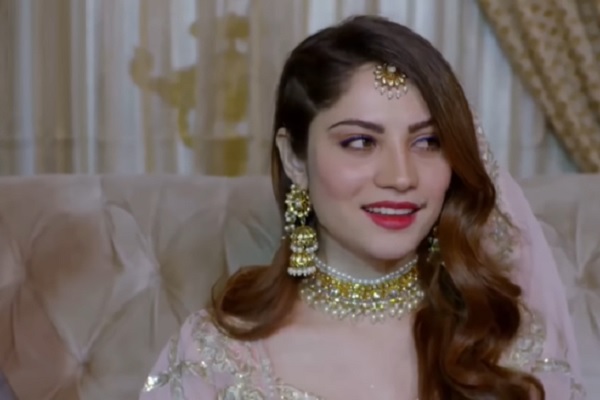 Noori – Iqra Aziz (Ranjha Ranjha Kardi)
Noori had to be one of the most intriguing, appealing, and layered female characters we saw in Pakistani dramas in this decade. She had some really likable positive traits and like many other heroines of Faiza Iftikhar, she had a fierce personality. Noori's entire journey covered so many different aspects of her life. From trusting the wrong people to getting married to someone she was not compatible with, Noori faced all these challenges head-on and proved to be an exceptional character. The best thing about this character was that it had more than its fair share of flaws but even then it was quite appealing.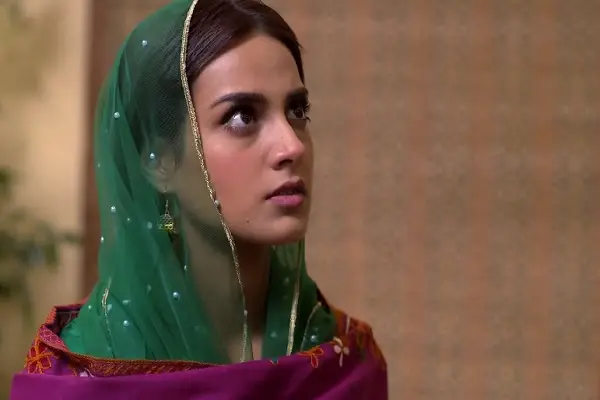 Tabbasum – Nadia Khan (Zun Mureed)
Tabbasum's character was written so well that through this character the writer Amna Mufti showed all those problems that women face in households and within the society. Right from the first episode, Tabbasum was shown as someone who was burdened with more responsibility than she could bear yet she never got a lot of acknowledgment for it. The best aspect of this character was the way the writer defined boundaries in marriage through it. A wonderfully penned down character, Tabbasum offered so much. This character spoke to the audience like no other.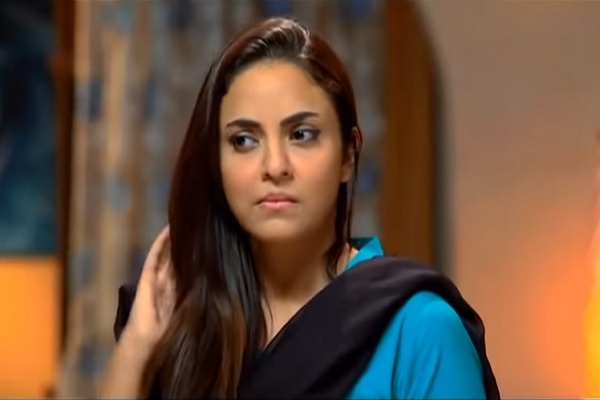 Shahana – Nadia Afghan (Suno Chanda)
Shahana was witty, comic, fierce, and entertaining all rolled into one! She was the most favorite character from Suno Chanda for all the right reasons. Apart from being entertaining, Shahana was also a great mother-in-law who always supported her bahu unconditionally. Shahana had such a screen presence that many people watched this show and enjoyed it because of her.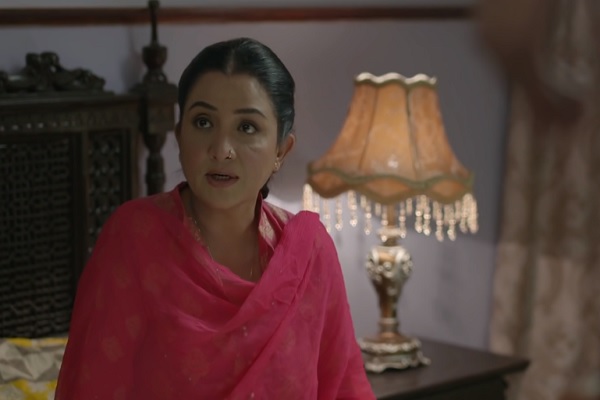 Bi Jaan – Samina Ahmed (Suno Chanda)
How often do we see positive women running the show in dramas like the male heads of families do? Well, hardly ever! Bi Jaan was one such character in Suno Chanda who was a wise but at the same time fun head of the family. She was strong and young at heart. She was also great at solving different problems that arose a little too often among family members.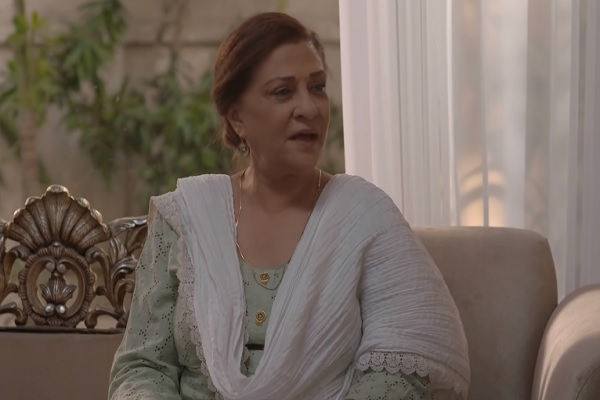 Shehnaz – Saniya Saeed (Meri Guriya)
Shehnaz was an unfortunate mother whose daughter was raped and murdered. She was pressurized to stay quiet but she did everything she could to get her daughter justice and in the end, she succeeded. She was one of the best mothers we saw in Pakistani dramas in this decade. Her scenes with her daughters were heart-warming right from day one.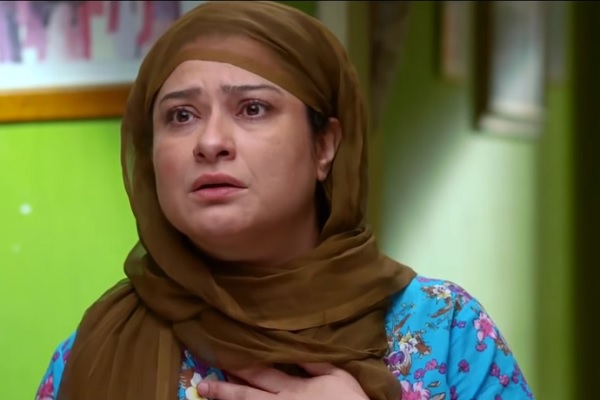 Safina – Sonya Hussyn (Meri Guriya)
Safina's character was perhaps the best one Sonya Hussyn opted to play in this decade. Safina was a professional badminton player but she was forced to get married. When she got married, she had no idea that her husband would turn out to be a sick-minded rapist and murderer. Eventually, this wise and strong lady played a crucial role in getting her husband caught. Her support for Shehnaz and all the victims' parents were the best part of the drama. Safina was outspoken, confident, and sensitive, a complete package, the perfect character you could easily fall in love with.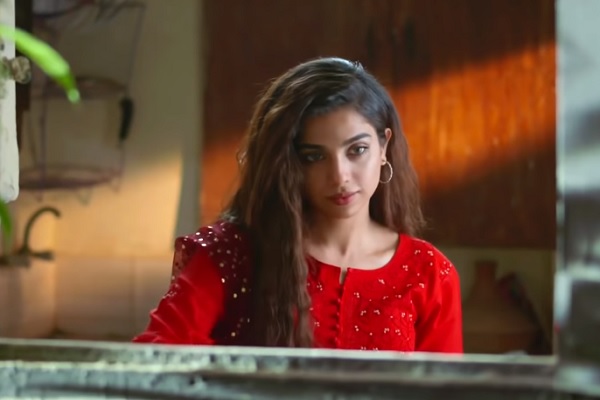 Nigar – Ushna Shah (Balaa)
Another negative character of the year that inflicted so much misery on her in-laws. Ushna Shah played a negative character to perfection and made Nigar's character stand out more. It was unfortunate that the writer opted for an easier ending for this character by driving her crazy, whereas it would've been perfect if they had shown her husband seeking professional help to sort her issues. Nigar's character was discussed everywhere and despite being an evil character, ended up being engraved in the minds of the viewers.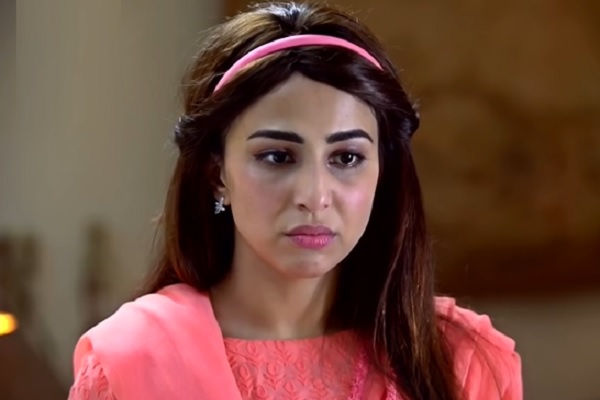 2019
Mehwish – Ayeza Khan (Mere Pass Tum Ho)
Previously, writers have shown women being infidels but the way Khalil ur Rehman Qamar conceived and shaped this character was different and never seen before. Mehwish jumped into a deep pit with her eyes open and the writer showed, that women like Mehwish existed who find it hard to settle with what life has given them. Mehwish was unapologetic and this is the reason, viewers did not feel for her because she never once realized the gravity of the mistakes done by her. Mehwish's character was not ideal but the journey of it was definitely memorable.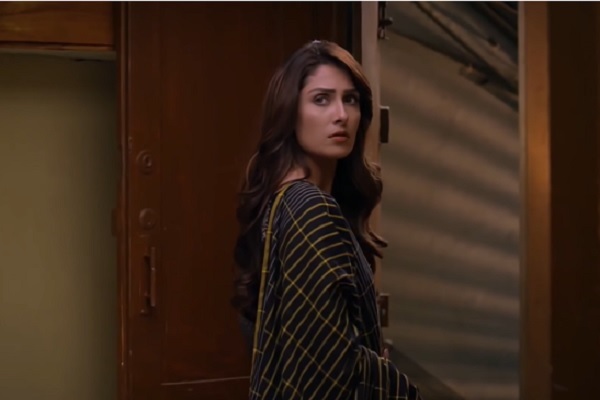 Gaiti – Hira Mani (Do Bol)
It was very easy for the character of Gaiti to come across as snobbish or rude but Hira Mani played this character beautifully which showcased all of Gaiti's shortcomings as well as her strengths. Gaiti came from a background where she was not allowed to make her choices, resulting in her sudden marriage to Badar but it was after she moved out of that house, she realized how free she was. It was her journey of learning and re-discovering the value of what her husband meant to her. Gaiti's character as well as her journey was memorable.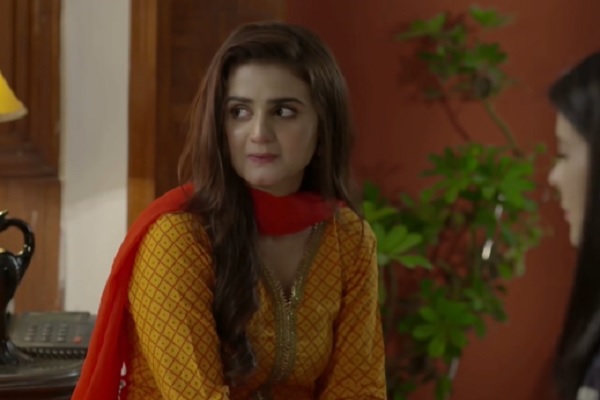 Abru – Sanam Chauhdry (Meer Abru)
Abru was an authoritative and over-protective eldest sister who took her responsibilities very seriously. Abru was the binding force of the family who was the strength and support of her father as well as a safety blanket for her sisters. Life wasn't easy for her but she didn't compromise on her dignity and self-respect. Abru pushed through and made the viewers fall in love with her character. Sanam Chauhdry's performance was brilliant.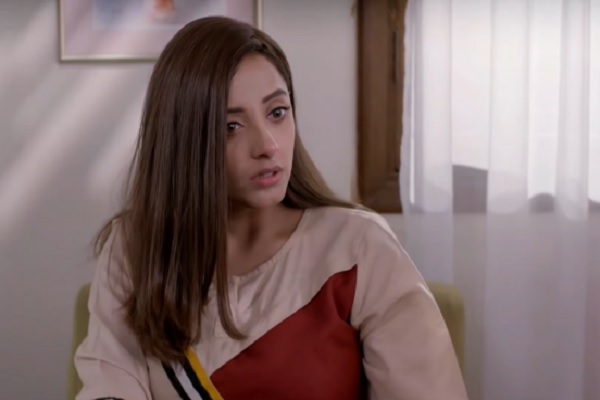 Momina – Sajal Aly (Alif)
Momina's journey was not easy and all that she ever did or achieve was only for her brother and her parents. In the middle of this, Momina forgot to live for herself and probably also forgot who she was but then, rediscovering her father's past and relating her journey to that of Husn e Jahan's helped her a great deal in shaping her present and future. Momina also had a chance at love but she believed in being free. Her journey was beautiful and her character was even better backed by the measured performance of Sajal Aly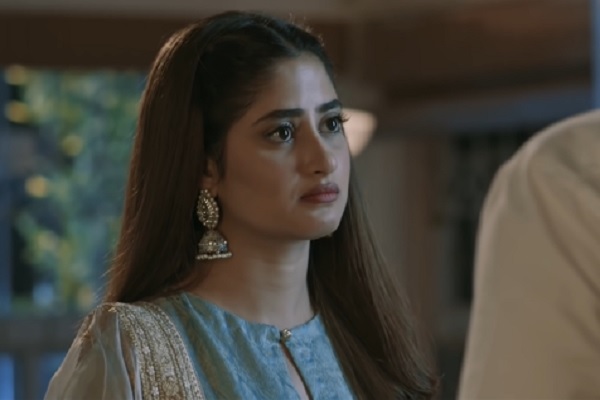 Husn e Jahan – Kubra Khan (Alif)
The character of Husn e Jahan showed that when you have that urge in you to achieve the closeness to your Creator, you stick to the opportunity you get. After experiencing the world of glitz and glam, Husn e Jahan found peace in seclusion. The best aspect of her character was the way she approached motherhood. Her connection and relation with her son were absolutely beautiful.

Ramsha – Hajra Yamin (Ehd e Wafa)
Drama serial Ehd-e-Wafa had so many progressive and inspiring female characters. Ramsha was one such young lady who was shown as an independent working woman. Ramsha was wise, practical, and sensitive. She was also someone who did not need a man in her life to support her. On the contrary, her relationship with Shariq was based on mutual trust and support. They were equal partners in everything whether it was their work or the emotional investment they put in their relationship. This was truly a refreshing character that broke so many stereotypes.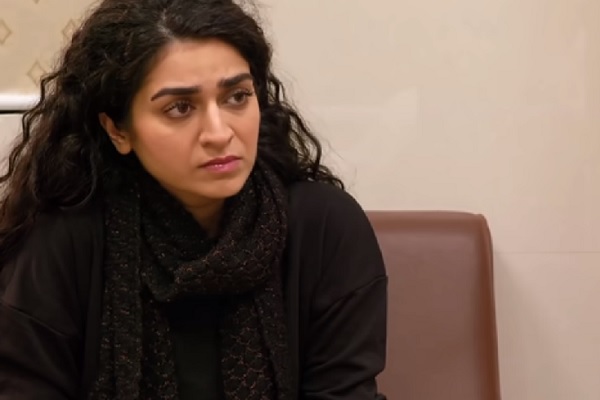 Dua did not appeal to the viewers at first but as the story progresses and this character evolved, we got to see a caring daughter, a dedicated student, and a motivated working woman in Dua. This was another character that went against the stereotypes by putting forward so many inspiring messages for all the young ladies out there. Dua was completely focused on every phase of her life. She also had the courage to speak up when it was needed the most.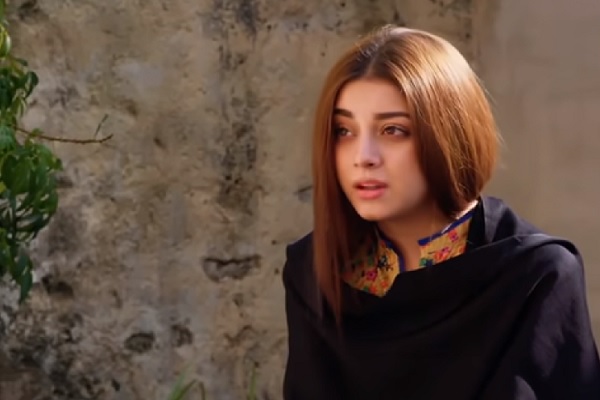 Faryal – Vaneeza Ahmed (Ehd e Wafa)
Faryal will always be remembered as a role model for all the mothers out there. Usually, working women are shown as failures as mothers and homemakers in our dramas. That was certainly not the case here. Faryal used her wisdom both in her work and also at home. She was a friend to Saad and without her advice and support, he wouldn't have been able to make all the right choices.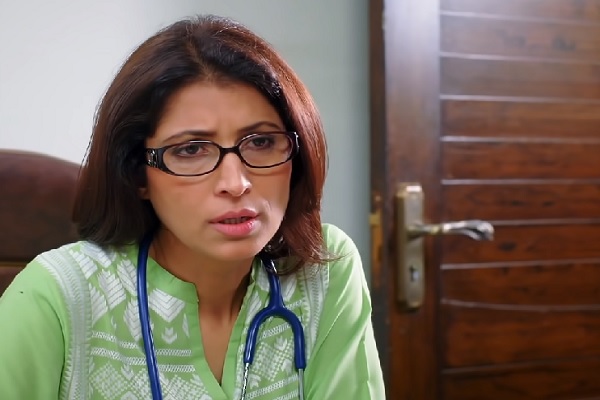 Hajra's character was yet another flawed yet inspiring characters in Pakistani dramas this decade. Hajra made some mistakes and later on she had to pay a heavy price for them. Her journey overall played an important role in showing the importance of consent in relationships. Hajra's emotional and sensitive side was actually more appealing than her strong nature. This was such a beautifully written character that had the most inspiring journey.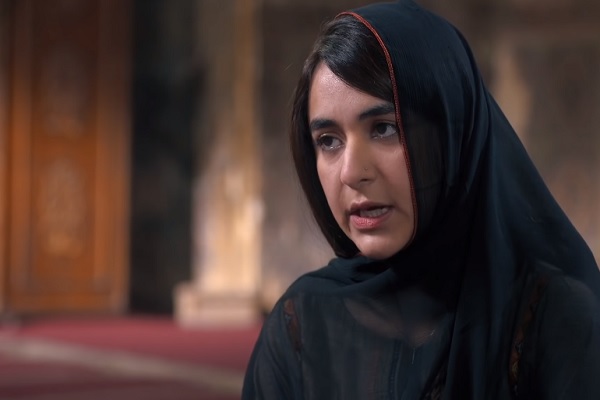 2020
Kashf – Hira Mani (Kashf)
Kashf's story is all about how a selfless person allows her family to exploit her to their heart's content but the patience with which she deals with them shows how big-hearted she is because she is not oblivious to their selfishness. Kashf has dedicated her entire life to support her family and has curbed her own feelings, desires, emotions, and wants aside. Hira Mani has given a phenomenal performance and Kashf's character is unique with so much niceness in her heart, that reflects in her thought process and actions towards others.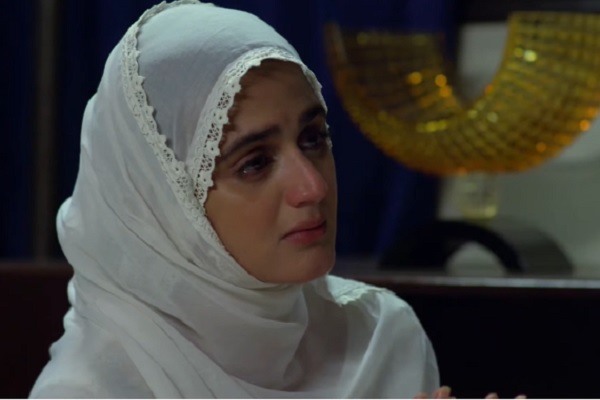 Mahjabeen – Yumna Zaidi (Pyar Ke Sadqay)
Mahjabeen can easily be termed as one of the most unusual yet the most adorable characters in Pakistani dramas. Mahjabeen was a young girl who was completely aware of her limitations and failures but that never stopped her from trying to stand out in some way or the other. Her innocence was the most charming aspect of her character. She was the kind of character that made the viewers laugh and cry at the same time. Mahjabeen will definitely be remembered for a really long time!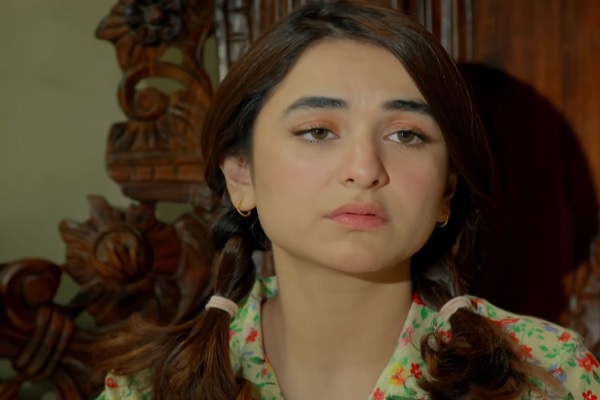 Washma – Srha Asghar (Pyar Ke Sadqay)
Washma from Pyar Ke Sadqay was just as likable as Mahjabeen but for completely different reasons. She was a wise and resilient young woman who made all the right choices even when the odds were completely against her. Even though she never had the support of her mother, Washma learned to take a stand for herself, and later on, she was Mahjabeen's biggest support. Washma's powerful personality was the highlight of every episode she was a part of. The viewers looked forward to her scenes and she never disappointed them.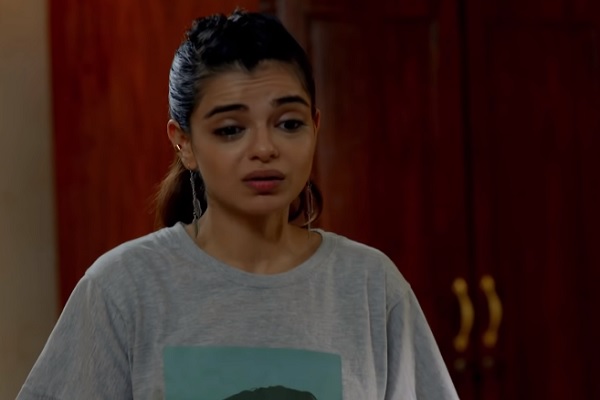 This concludes the list of memorable female characters of the decade. Which characters have stayed with you for the longest time? Please add more to the discussion.
Zahra Mirza & Fatima Awan