My Christmas Love is a Romantic-comedy movie, directed by Jeff Fisher. It was released by Hallmark channel on 17 December in 2016. It is written by Garrett Frawley and Brian Turner. The movie is about a girl, who is receiving presents from an anonymous suitor, in the days of Christmas. The girl tried to find him and when she found him, they both fell in love with each other.
The main cast of the story comprises Meredith Hagner, Bobby Campo, Megan Park, Aaron O'Connell, and Gregory Harrison.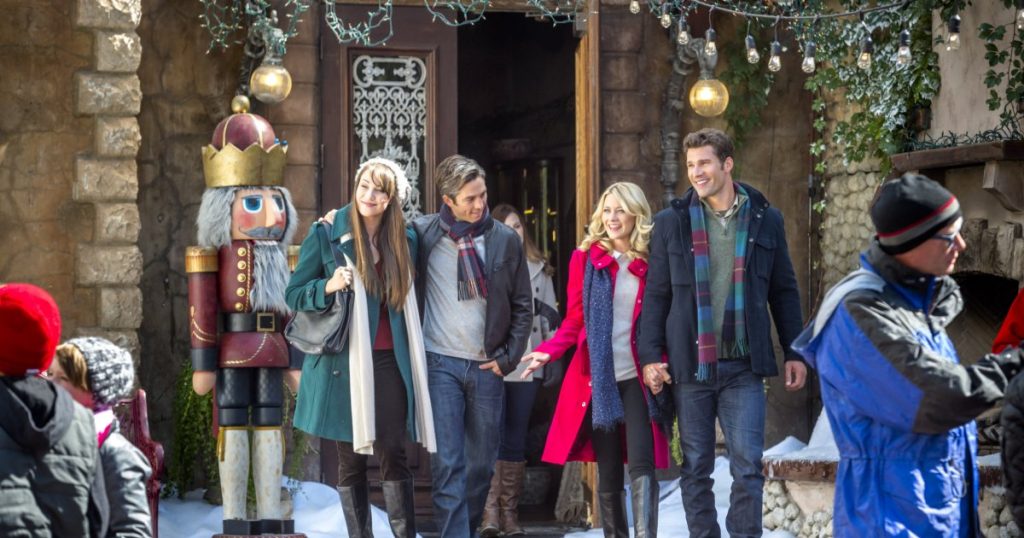 Meredith Hagner
Meredith Kathleen Hagner is an American actress. She made her acting debut in, As the World Turns, which was a soap opera, by doing the role of Liberty Ciccone from 2008 to 2010. This role leads her to the nomination of a Daytime Emmy Award for Outstanding young actress. After that, she appeared in a series, Lights Out in 2011 and Men at Work in 2012-2014. Her one more prominent role is of Portia Davenport, which she is doing in Search Party from 2016-present.
She was born in New York on 31 May 1987 but spent her childhood in Houston, Texas. She graduated from Chapel High School in 2005. She joined Boston Conservatory but at that time, she started getting acting opportunities so she moved to New York for them.