Pakistani actresses are always seen experimenting with their looks since they are constantly doing new projects. There are however some hairstyles which are their favorite and therefore very often we see many actresses sporting these hairstyles. The great thing about these hairstyles is that they are simple and can easily be done by anyone who has a few simple gadgets handy or is slightly creative. Some of these hairstyles have become so common that almost all the leading actresses have been seen carrying these hairstyles.
Here are some of the favorite hairstyles of Pakistani actresses which are easy to follow and look great.
[lwptoc]
Top Knot Bun
Many leading Pakistani actresses were seen sporting a top knot bun in their latest pictures. There are different ways to carry this hairstyle. Alizeh Shah usually keeps her styling simple and fuss-free. A top knot is an ideal hairstyle for someone like her. In this casual picture she posted on Instagram she is seen in a neatly tied top knot without using a gel or backcombing her hair. This hairstyle suits her a lot. It is definitely the kind of hairstyle which is well-suited for summers.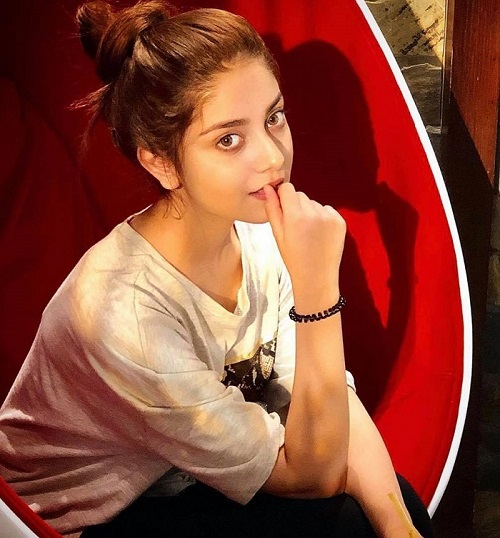 Sanam Jung looks extremely stylish in a half-up top knot which is also the latest trend nowadays. It is definitely a more trendy look that looks great with Western outfits. Sanam's top bun is messier which is another way of making the hair look less made-up but equally stylish.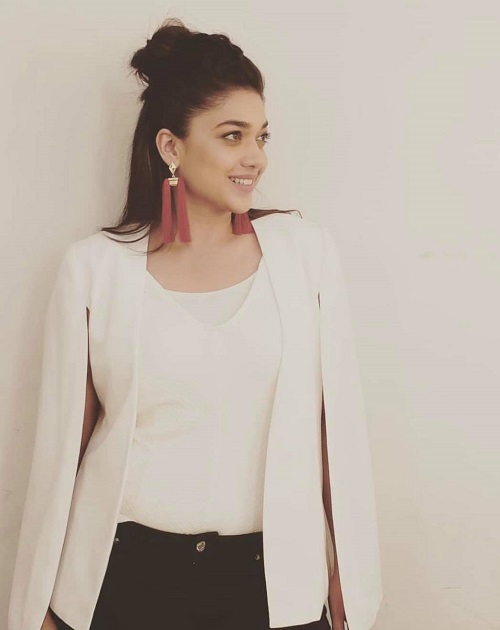 Saba Qamar posted this picture from the sets of her upcoming web series in which she is seen in a top bun. The bun is more neatly tied but it does have an everyday casual feel to it. Our actresses are definitely loving this hairstyle.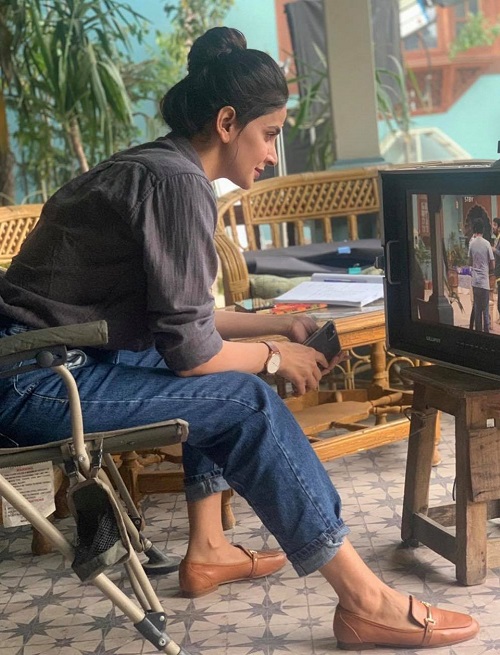 Since Sajal Ali has long hair, her messy bun is a lot more fluffy than the rest of the actresses. Sajal's look proves one thing, even if you have a good length and voluminous hair, you can still easily carry this look.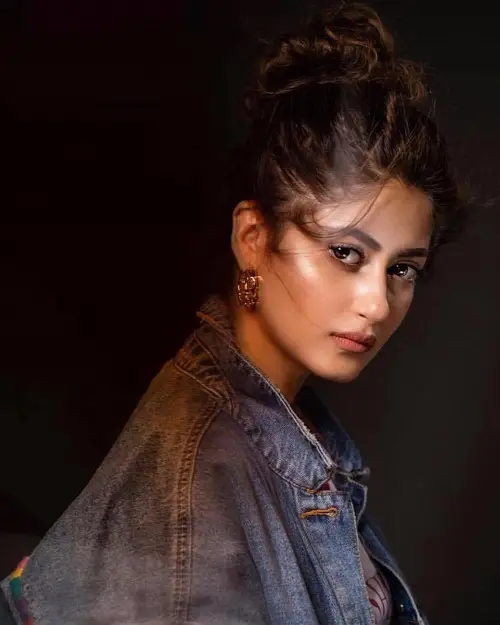 Ayeza Khan's hairstyle in this latest photoshoot shows that you can make the bun neatly but give it a messy look by combing the front hair with your fingers.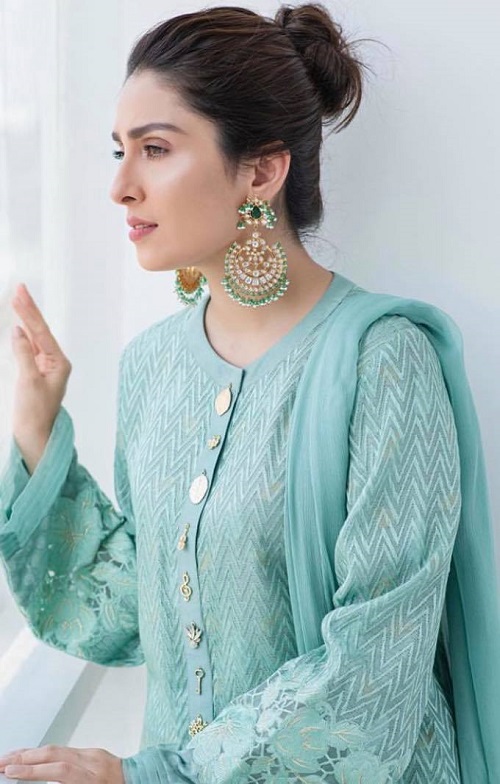 Sana Javed was also seen in a half-up top knot which looked really good on her face cut.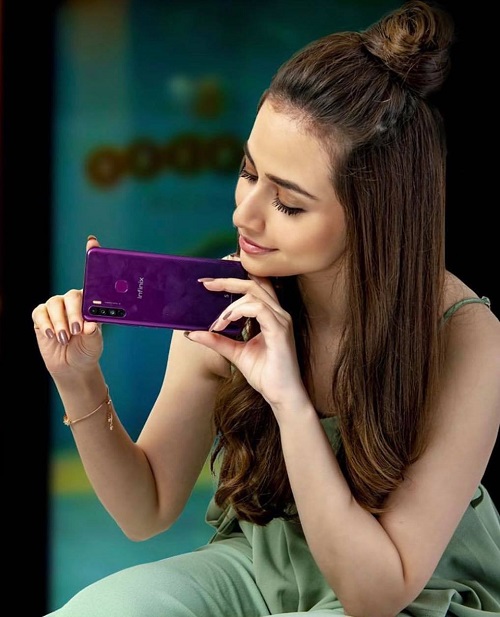 High Ponytail
A ponytail never goes out of fashion and the best thing about this hairstyle is that there are so many ways to style it. Whether you are going to the university, headed to do errands, or have to go on a night out, it is the perfect hairstyle for every occasion. Saba Qamar and Minal Khan are seen in these pictures sporting a sleek straight ponytail that looks great on them.
Minal Khan loves tying her hair in a ponytail and the way she goes about it varied. In this picture, she is seen in a slightly messy but equally smart ponytail. Maya Ali was also seen in a similar hairdo in her latest photoshoot. This goes to show that even a simple ponytail can look gorgeous on someone who has the right face-cut for it.
There have been many instances when top Pakistani celebrities sported ponytails on formal occasions. Sajal Ali on her valima had a ponytail with a middle parting and a hair wrap around the ponytail. This goes to show that a ponytail is for all occasions.

Sajal kept her ponytail straight, Ayeza Khan and Ushna Shah added some waves to their ponytail which also gave this hairdo a formal look.
Sanam Jung's high ponytail looked really cool when she was invited as a guest on a talk show. She added a braid to this ponytail and the gel-back haired looked really stylish on her.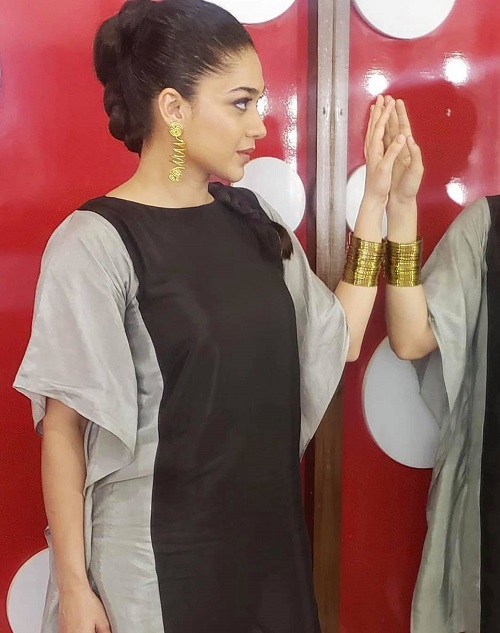 Cute Ponytails 
There are few girls who can pull off these cute ponytails. These actresses look super funky and cute in them. Mawra Hocane, Alizeh Shah, and Yashma Gill managed to pull off this hairdo like a boss. This hairstyle is extremely easy to do and would look really nice on young girls.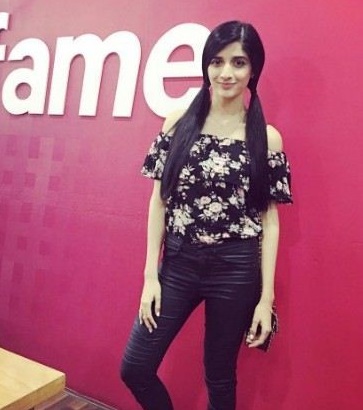 Mawra Hocane kept her ponytails super straight and sleek. Alizeh Shah added some volume to them by adding waves. Yashma Gill's ponytails are relatively high and she has tighter curls.
Front Braids
This look first became common when Mahira Khan sported it in the drama Sadqay Tumhare. This was the first time that Mahira Khan experimented with her hairstyle a little and the credit for that goes to her stylist as well. This was one look that became an instant hit because partially tying the hair from the front also gives a certain level of comfort since the hair stays in place and does not fall on the face. Mahira Khan sported this look with another braid at the back and sometimes with partially tied hair.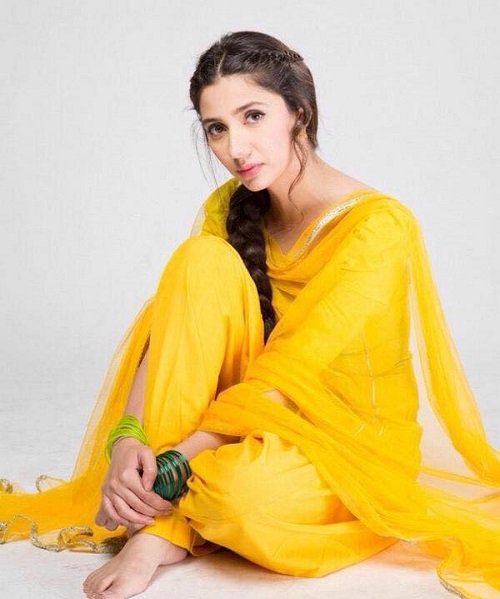 Later on, this look was followed by many different celebrities and gradually became a favorite. Ayeza Khan has also been seen in this hairstyle many times in different projects. For her upcoming project, she has been seen sporting this hairstyle with a little bit of variation.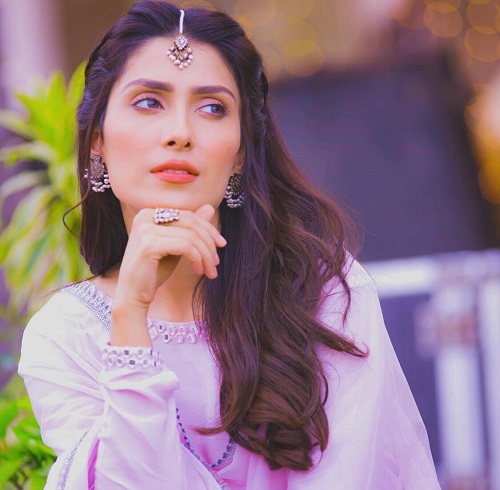 Ushna Shah gave a different spin to this hairstyle by keeping the braids pretty simple and only taking a few strands of hair from the front to make these braids. Unlike Ayeza Khan, Ushna Shah did not add volume to her hair.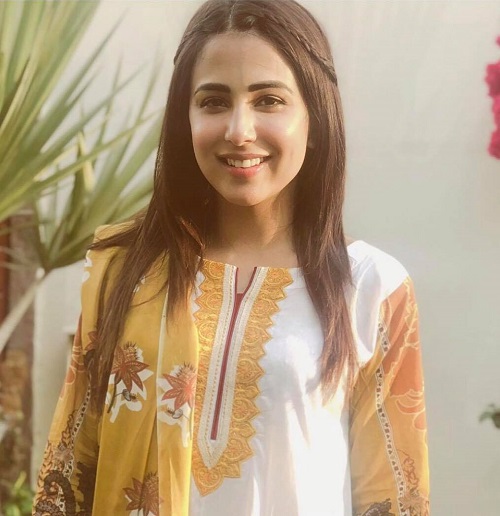 Sarah Khan's stylist added variation to this hairstyle by replacing a single braid in the front with two and also defined the crease. This hairstyle is funkier and gives Sarah Khan a younger look. This has to be the latest variation to the hairstyle which shows that there are so many different ways to style this look.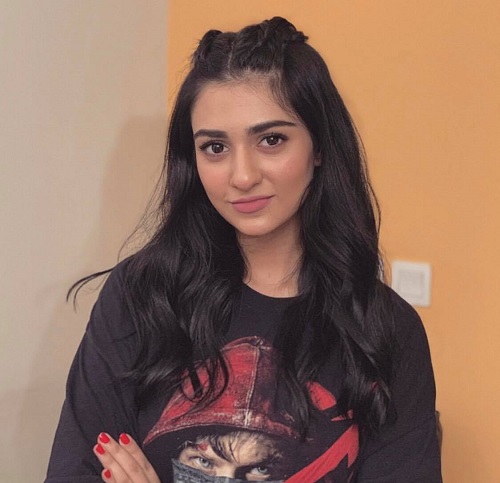 In this picture Sarah Khan's stylist gave the same hairstyle a different look by adding braids at the back too. This is Sarah Khan's picture from her upcoming project and therefore the latest 'take' on a hairstyle which continues to be stylish and celebrities' favorite.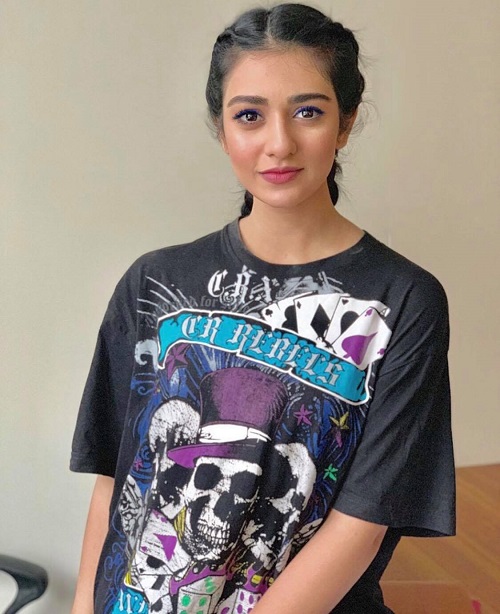 Naimal Khawar also sported this hairstyle in drama serial Ana with a more neatly done side French braid and Naimal parted her hair from the side, unlike all these other actresses who parted their hair from the middle. It depends on an individual which parting they feel suits them more and they can carry this look with parting from any side.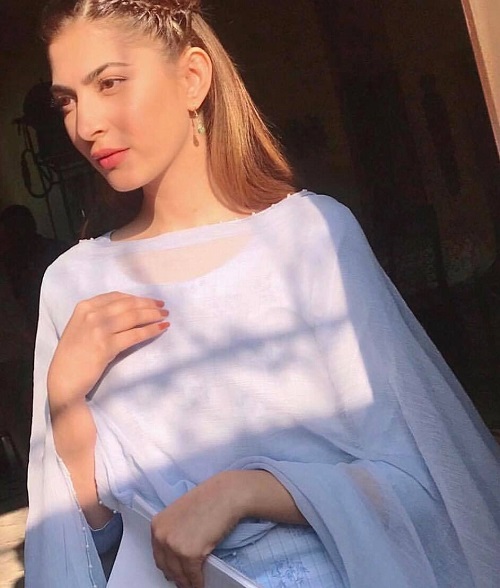 Voluminous Wavy Hair
Gone are the days when dead straight hair alone was in fashion. Celebrity hairstyles lately clearly suggest that the new fashion trend is big hair with waves. Many actresses have sported this hairstyle in their recent projects. Ayeza Khan has been seen sporting this look in her drama Yaariyan and she has also done so for her photoshoots.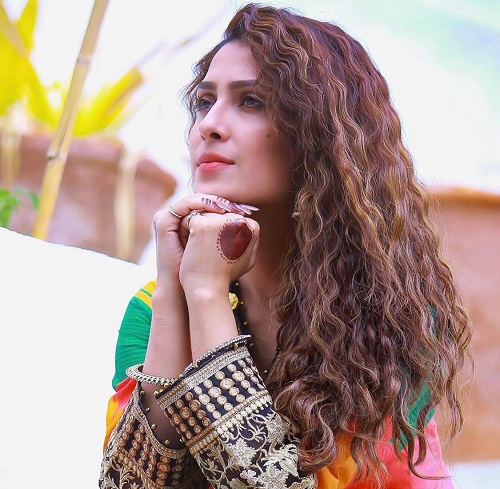 Sajal Aly also looked great in wavy hair which gave her hair even more volume in drama serial Aangan. Sajal's stylist gave her a hairstyle which was a mix of partially tied braids, a twist and waves.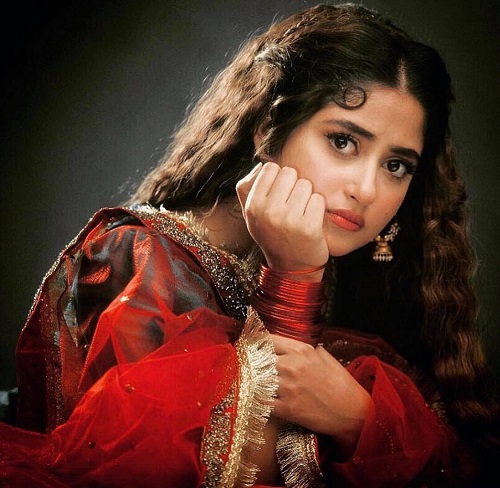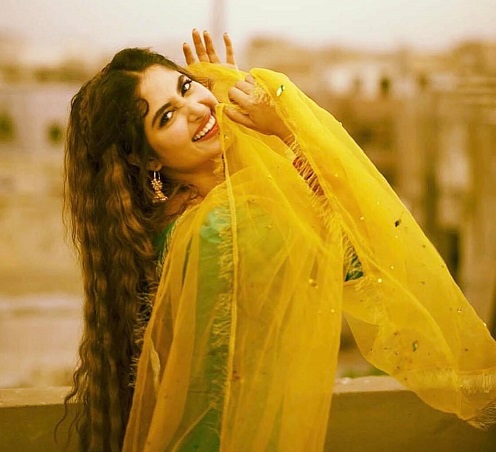 Most of the actresses nowadays prefer sporting waves which give the hair the same look which a perm gives. Hina Altaf, Kinza Hashmi, Zarnish Khan and many other actresses have been seen sporting this hairstyle. Hina Altaf's look is more casual and cool.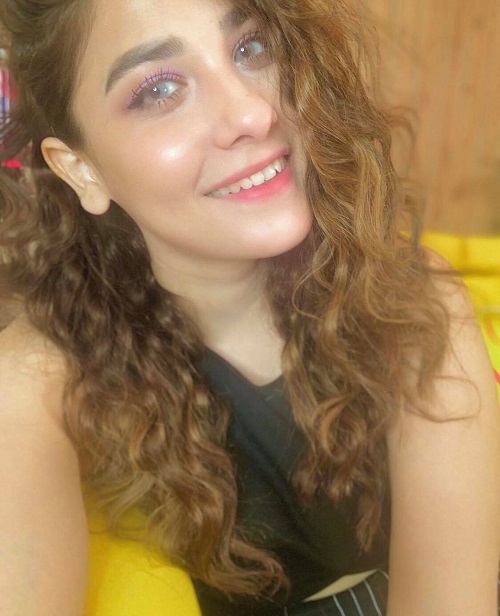 Iqra Aziz sports this hairstyle with partially tied hair with a pin only on one side. This hairstyle takes time and might not work for everyone but these celebrities are definitely rocking it.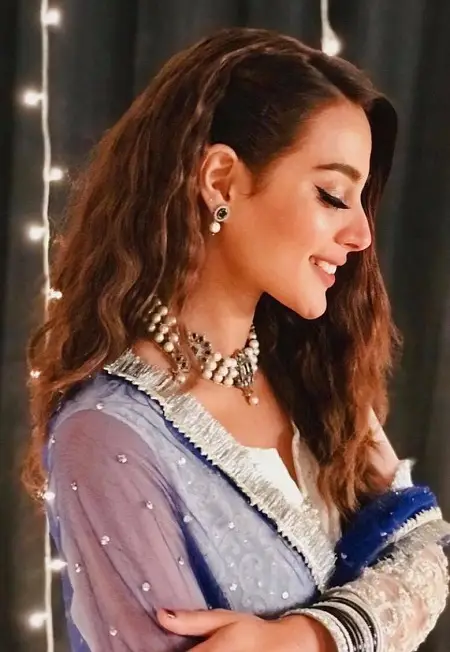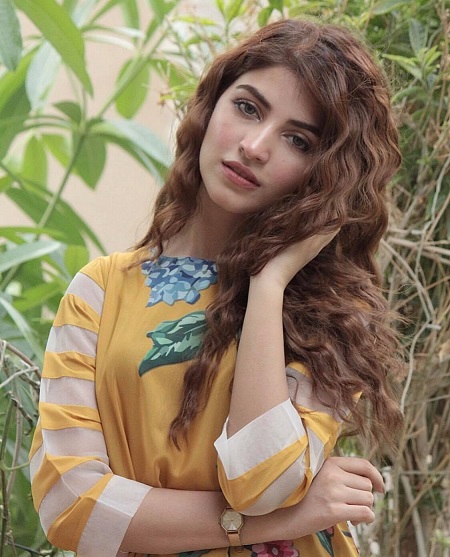 There was a time when girls who had naturally curly hair were forced to straighten them because of the fashion trends but now the celebrities are making the most of these latest trends and making fashion statements with wavy hair.
Twist and Pin
This has to be the easiest yet one of the most popular hairstyles among celebrities. Twisting the hair from the front and pinning it on the sides gives the hair a neat look immediately. This hairstyle has been sported by different famous actresses in their photo shoots and the dramas. The look it gives is similar to the one given by front braids but the big difference is that pulling off the twist is so much easier than making the braids.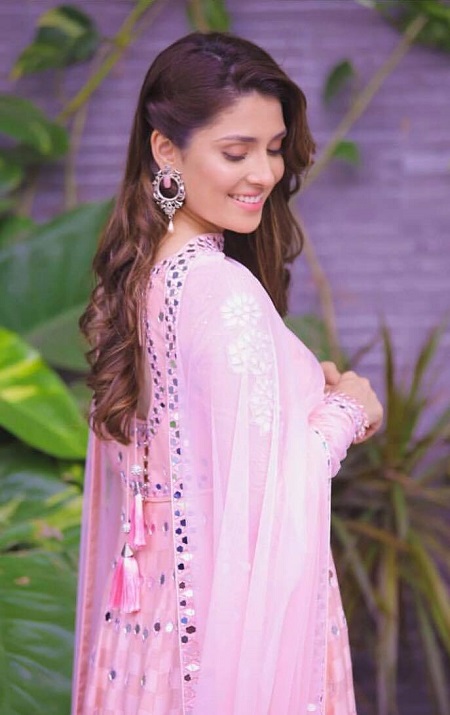 This is another hairstyle that can be styled in many different ways – from twisting the hair only from one side to twisting it from both sides. This particular hairstyle is not only popular among actresses but also their fans.
Sleek Back Bun
Pakistani actresses have proved that sometimes a sleek back bun with a middle parting is the best option for a formal look. Many Pakistani actresses have been seen sporting this look in talk shows, dramas, and even functions. Hania Aamir always looks pretty with her hair tied. The middle parting suits her a lot too.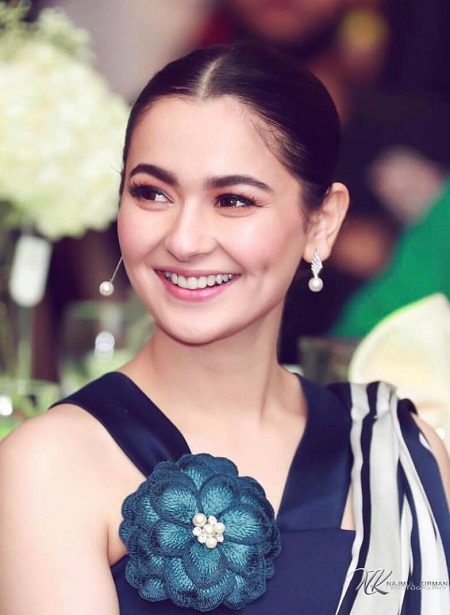 When sporting this hairstyle with a more formal look, these actresses relied on accessories. Sarah Khan used beautiful red rose garlands to make her look more festive.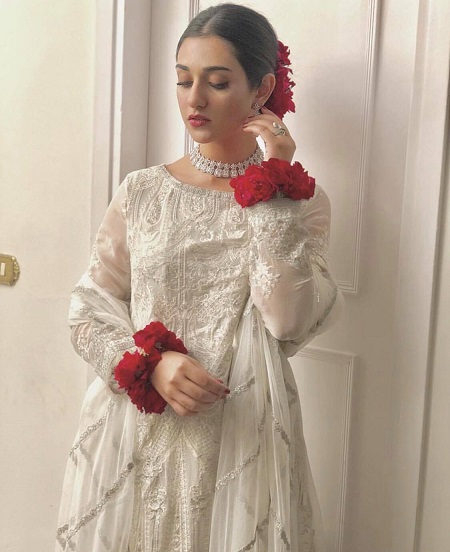 The great thing about the sleek bun is that you don't need to have long hair to sport this look. Actresses like Iqra Aziz and Saheefa Jabbar have pulled off this look by replacing the bun with a ponytail or a hair accessory.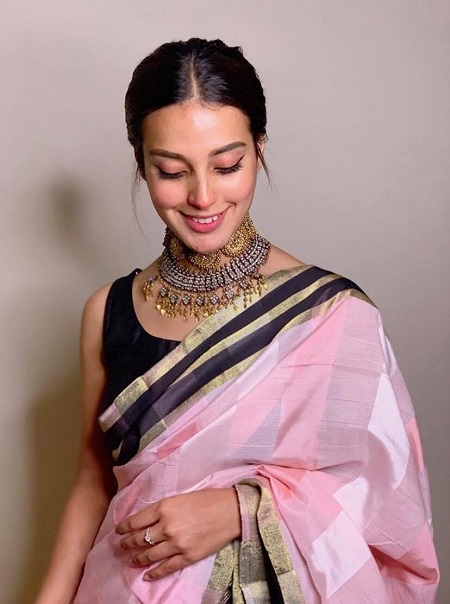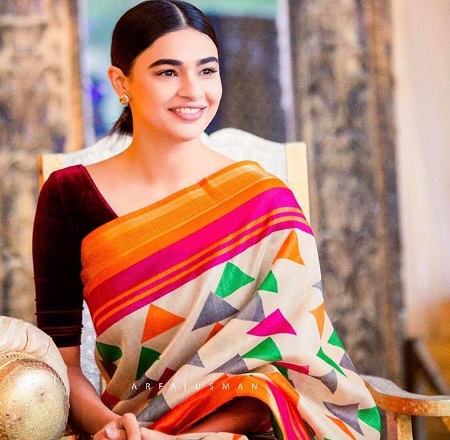 The sleek bun looks both elegant and stylish, as is evident from these pictures. It is definitely another one of those hairstyles which can easily be done by many girls.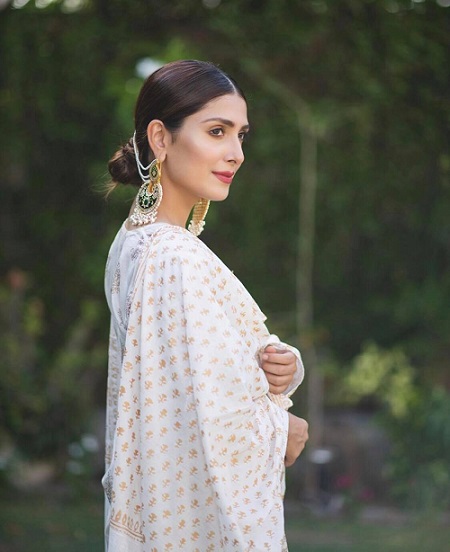 The trick is to ensure that the bun is not too high or too low and the parting is done really neatly otherwise it won't look as sleek as it is supposed to look.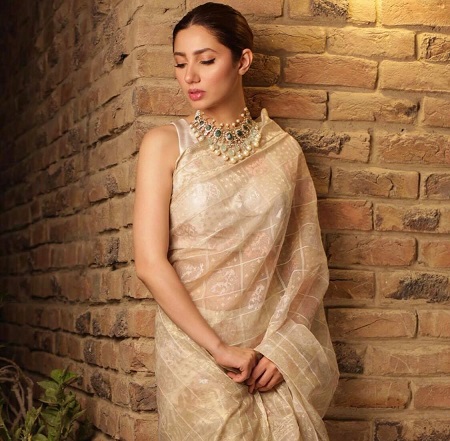 Stylish Short Hairdos
Short hair, don't care is a phrase that has very often been used by actresses who decide to get their hair cut shorter than most people would want them to since people most often want to see female actresses sporting long hair.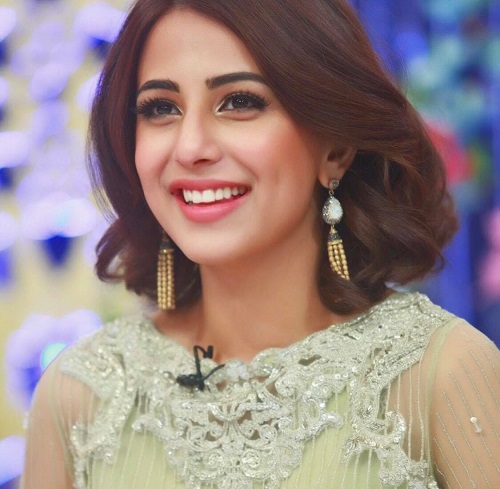 Well, these female celebrities have surely proven that it is possible to sport all the latest hairdos with short lengths as well as long as you invest some time and put in the effort. Saheefa Jabbar was criticized a lot because of her short length but guess what she knows how to carry it in the most ultra-modern way possible.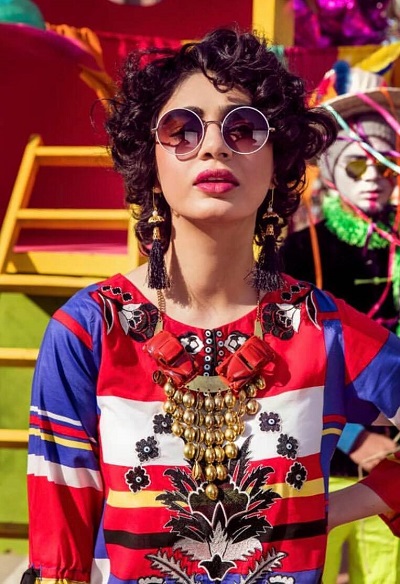 Some of these actresses are often seen sporting hair extensions in dramas but in reality, they give great ideas to girls with short hair who want to experiment with different hairstyles. Nausheen Shah is a style icon who is never afraid to experiment. She looks great in this short hairstyle.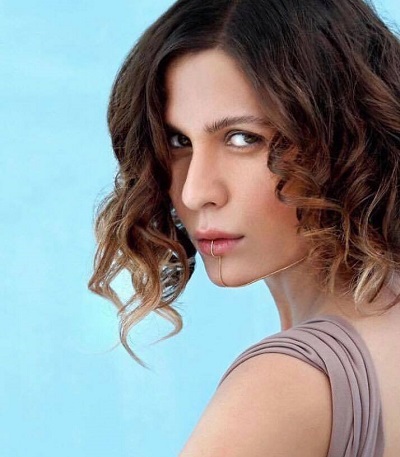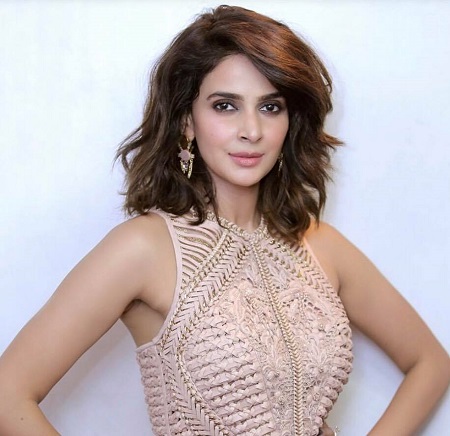 The Bob haircut is a favorite among celebrities and even though it usually comes in different lengths, it doesn't go beyond the shoulders but that does not stop these actresses from going all out and flaunting their short hair. Iqra Aziz always adds more volume and texture to her short hair by adding waves or soft curls.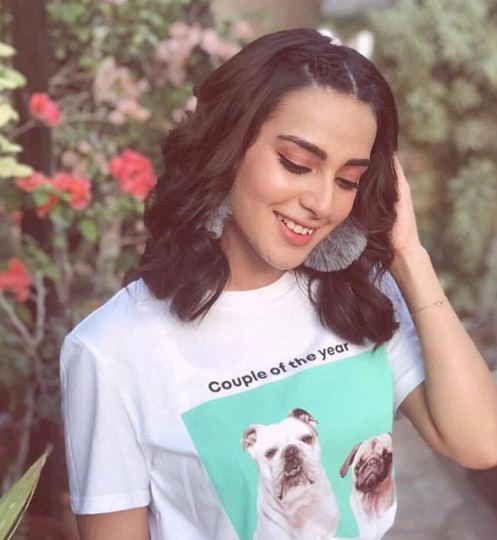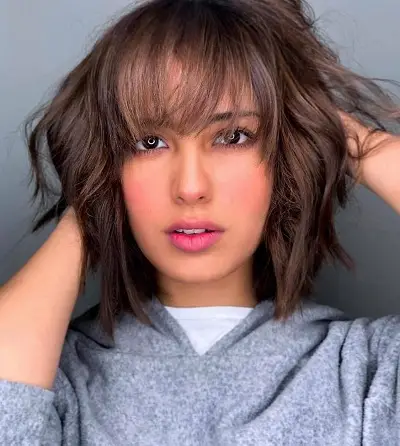 Sana Javed recently got her hair cut in a shorter length. She is definitely someone who has been sporting many stylish hairdos ever since she got her hair length shortened. Those girls out there who have short hair can definitely draw some inspiration from Sana's hairstyles which can easily be done by using some of the most basic hair straighteners.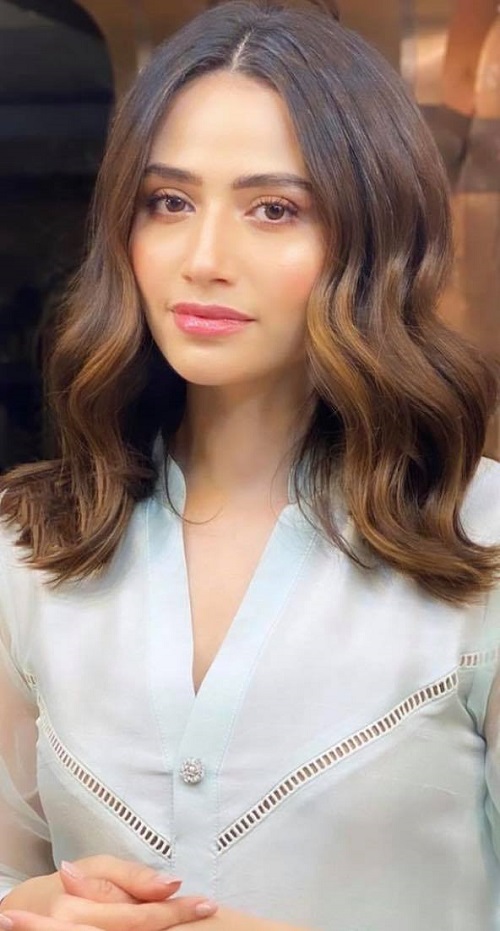 Which one of these hairstyles are you going to try next? Do share your thoughts in the comments section.