We have seen in many Bollywood movies that actresses do hold grudges against each other and have also been witnessing many rivalries in between celebrities like Taapsee and Kangana, Kangana and Alia, Kangana and Deepika and others. However, there are a very few actresses who love each other and respect the work they are all doing as a collaborative contribution towards the entertainment industry. And we just witnessed one!
Priyank Chpora Jonas recently visited India to attend a fashion show and she met Katrina Kaif. The two of them had a great time behind the screen and also shared a memorable picture through their Instagram.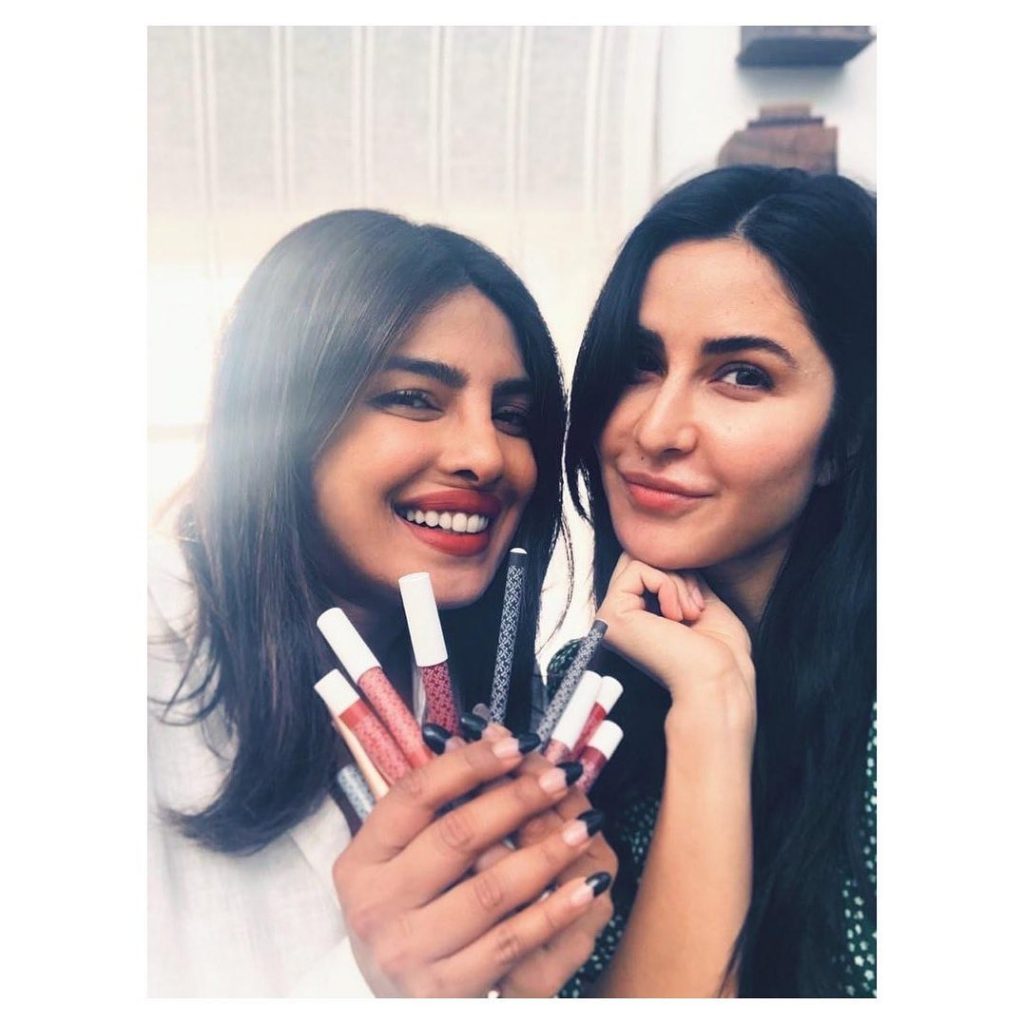 Katrina shared:
"A little make up party #kaybeauty @priyankachopra …. from our kathak days at Guruji's …. till now it's always a blast with u @kaybykatrina," posted Katrina on Instagram, with a selfie where she and Priyanka pose with a handful of eye-pencils and lip colours.