Saif Ali Khan is a famous Indian actor and producer who was born in a Nawab Family. He is the son of a superhit and gorgeous actress, Sharmila Tagore and a well-known cricketer Mansoor Ali Khan. Saif Ali Khan is also known as "Chotey Nawab". He is the nawab of Patudi family. He married his co-actress, Amrita Singh in 1991. Saif Ali khan married his second wife Kareena Kapoor in 2012.
Amrita Singh
Amrita Singh is a prominent Indian Television and Film actress. She was born on 9th February, 1958 in Hadali, a town of Khushab District in Punjab, Pakistan. She was born to a Muslim mother named Rukhsana Sultana and a Sikh father named Shivinder Singh Virk who was an army officer. Her mother was a civil associate of Sanjay Gandhi all through Indian Emergency in 1970s.
Family Relations
Amrita Singh is the great-granddaughter of Sobha Singh from her paternal grandmother Mahinder Kaur. Sobha Singh is said to be one of the builders of New Delhi. Amrita is also the great-niece of the late novelist Khushwant Singh. The actress Begum Para is her great-aunt and her husband was Nasir Khan, who is the brother of Dilip Kumar. Actor Ayub Khan is her second cousin.
Education and Career
Amrita attended Modern School in New Delhi with King Khan's sister Shahnaz. She can speak English, Punjabi and Hindi fluently. Amrita stepped into the field of acting and chose to became an actress in which her mother was her biggest support. Before becoming an actress, she was a belly dancer. She made her debut with the Film Betaab, in which she performed along with Sunny Deol. This movie was a massive hit and from this her golden period in film industry started. She gave a series of critically acclaimed movies after that. In 1993, she decided to retire into her personal life and left acting. Her last film was Rang. She made a comeback in 2002 with the movie Shaheed. She made her TV debut with Ekta Kapoor's drama serial Kavyanjali in 2005. Afterwards, she appeared in several movies as a supporting actress.
Love Affairs
Amrita Singh was linked to her co-actor Sunny Deol after her first movie. The two were said to in a relationship. After few years, she was in news for her terms with famous cricketer Ravi Shastri. She got engaged to Ravi Shastri in 1986. However, they broke up later. In the late 1980s, Amrita had an affair with the well-known actor late Vinod Khana.
Wedding and Divorce
Amrita Singh converted to Islam to marry handsome Bollywood star Saif Ali Khan in January 1991. Saif was 12 years younger than Amrita. He is the 9th Nawab of the Patudi family. They have two children together, Sara Ali Khan and Nawab Ibrahim Ali Khan. After 13 years of married life, the couple divorced in 2004. Saif married Kareena Kapoor in 2012. Amrita dressed her daughter Sara for Saif and Kareena's wedding.
Here we are sharing some beautiful pictures of Amrita Singh from her personal life.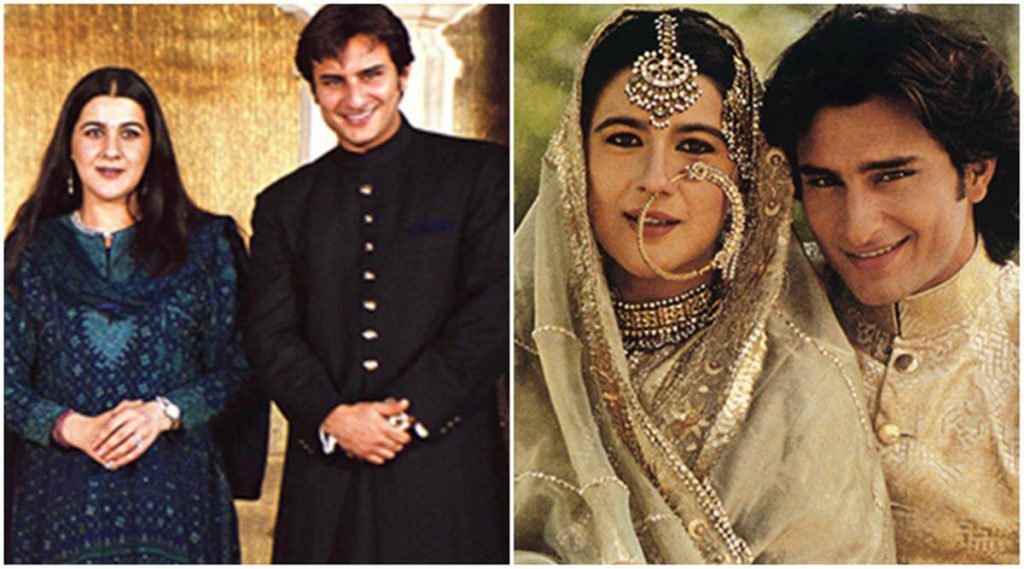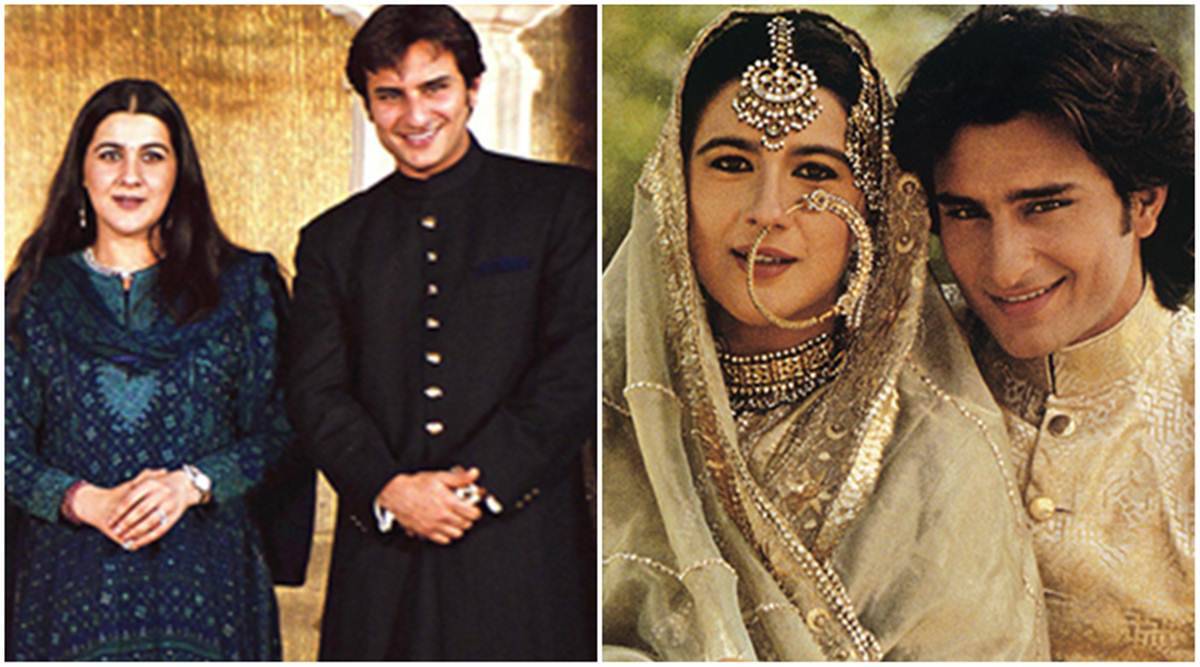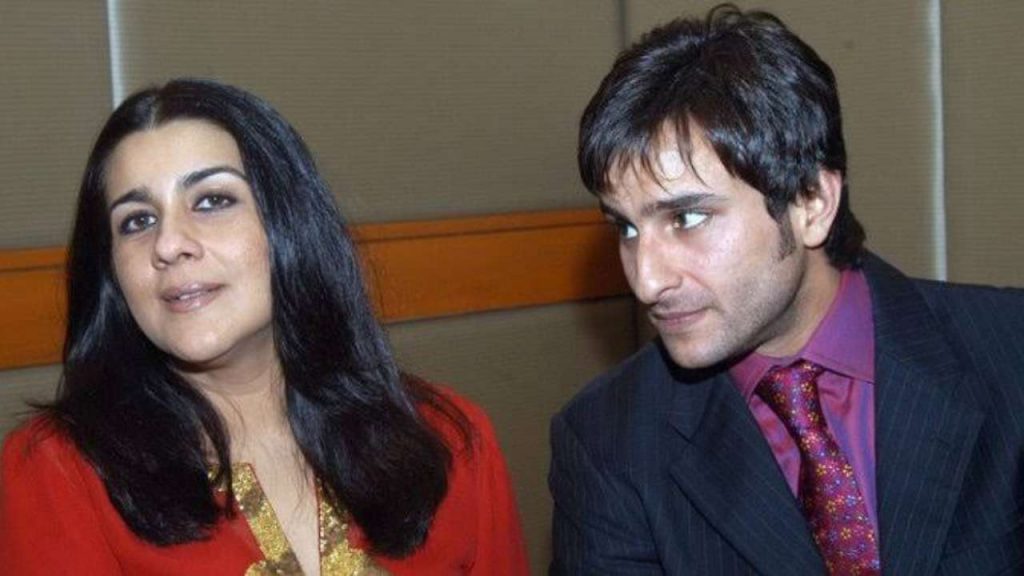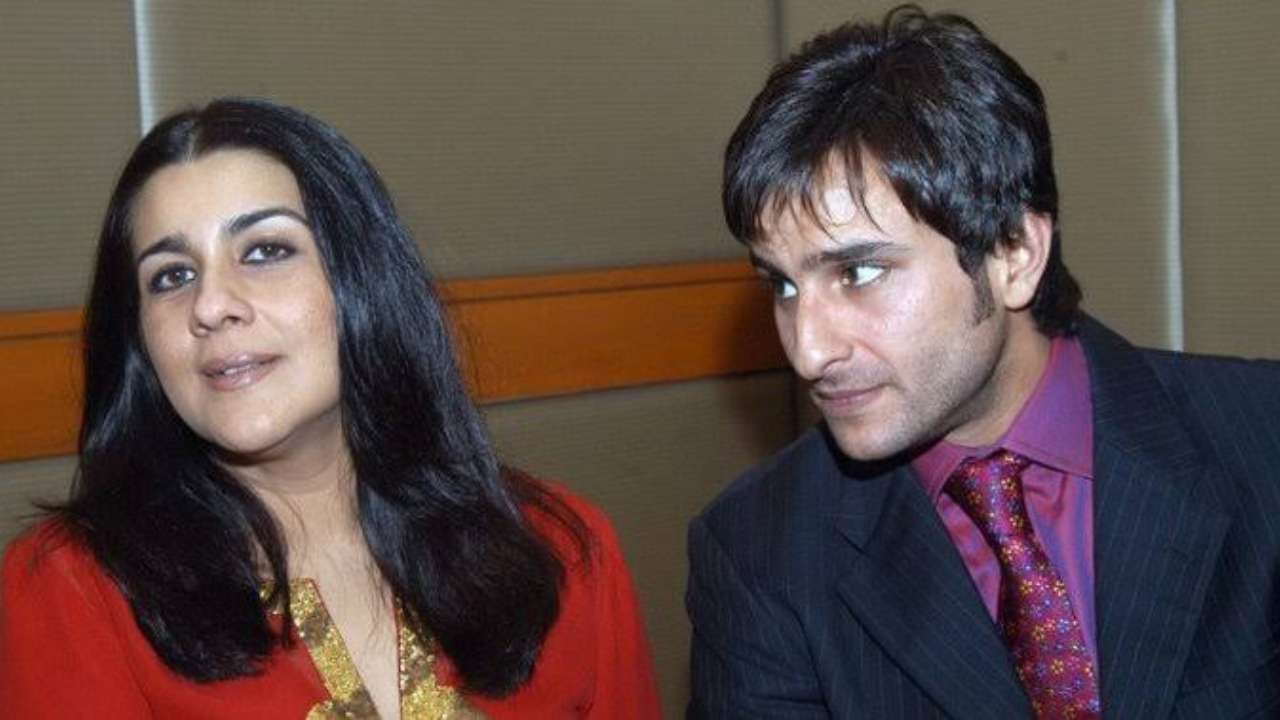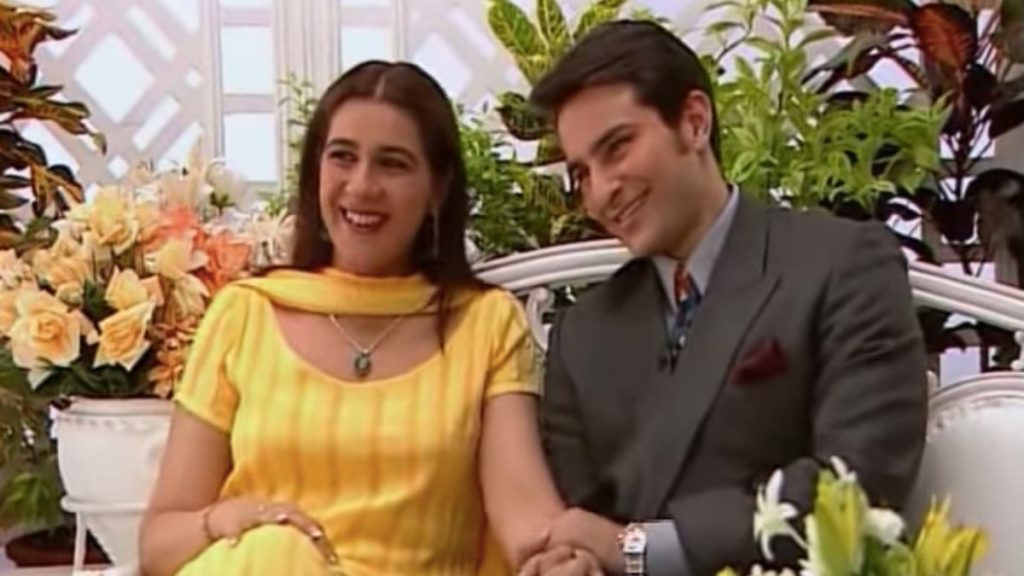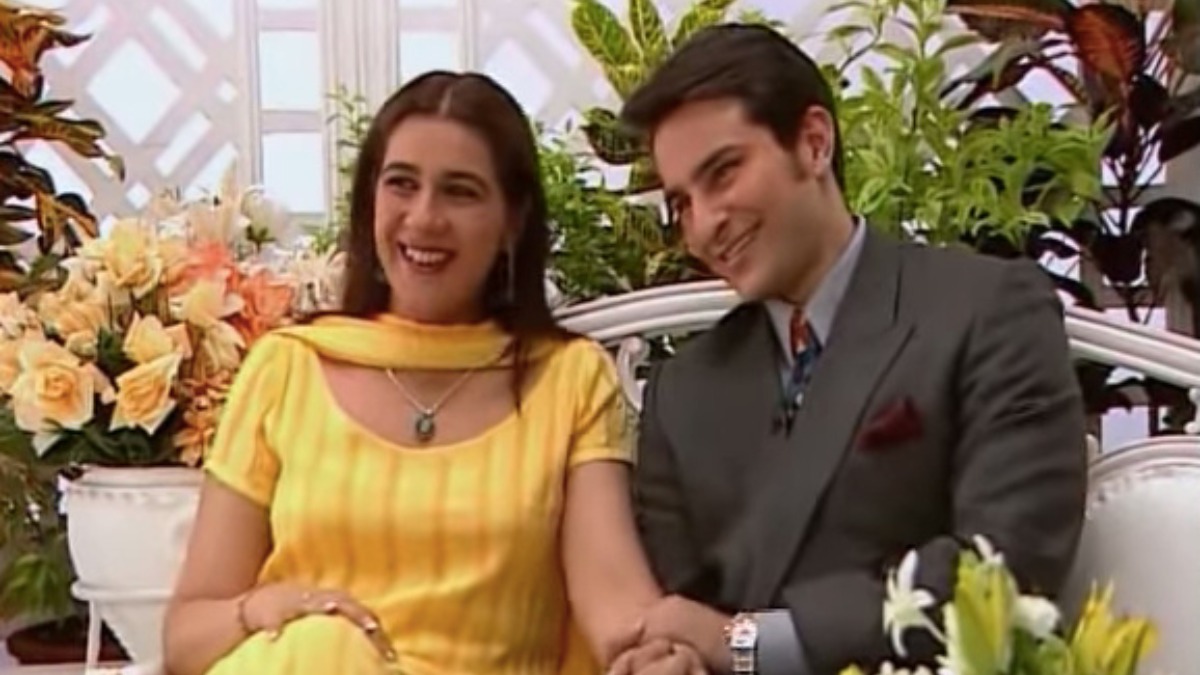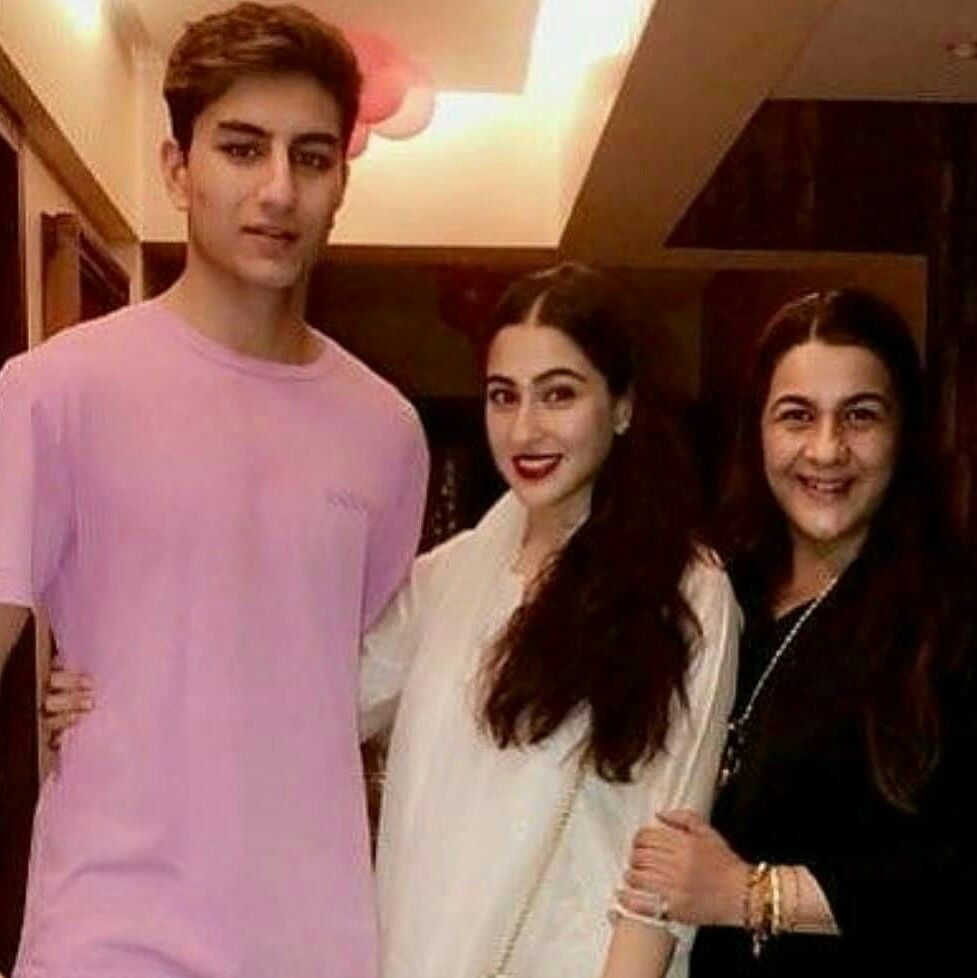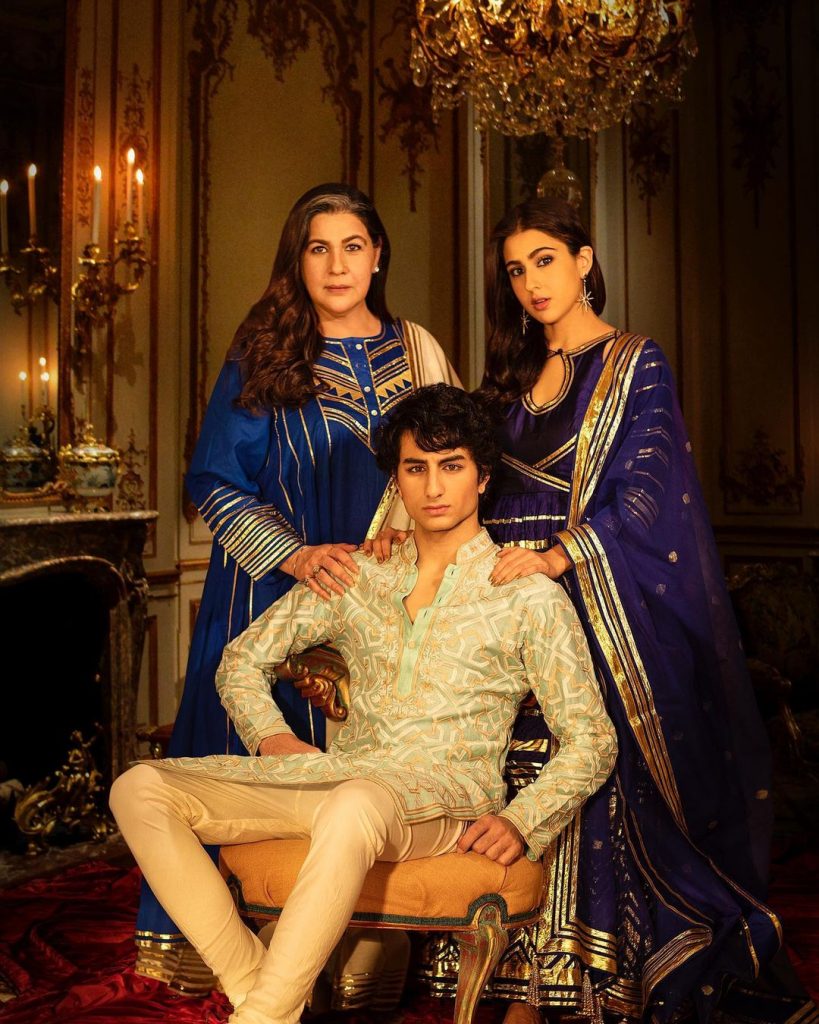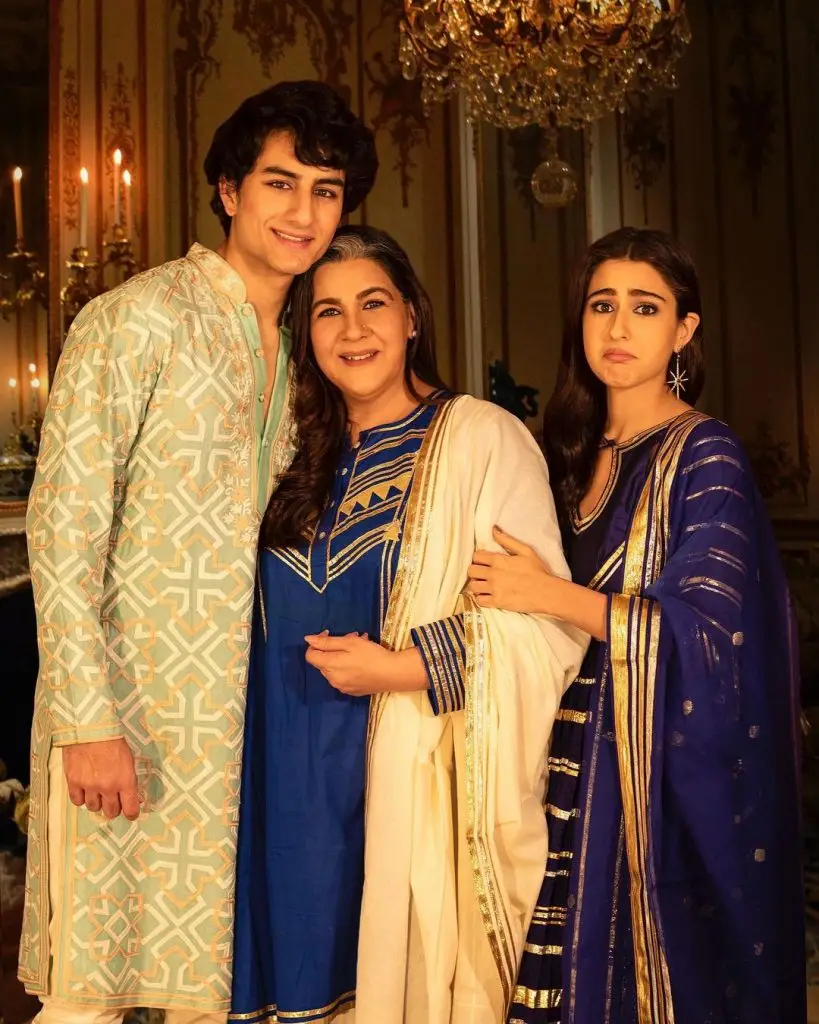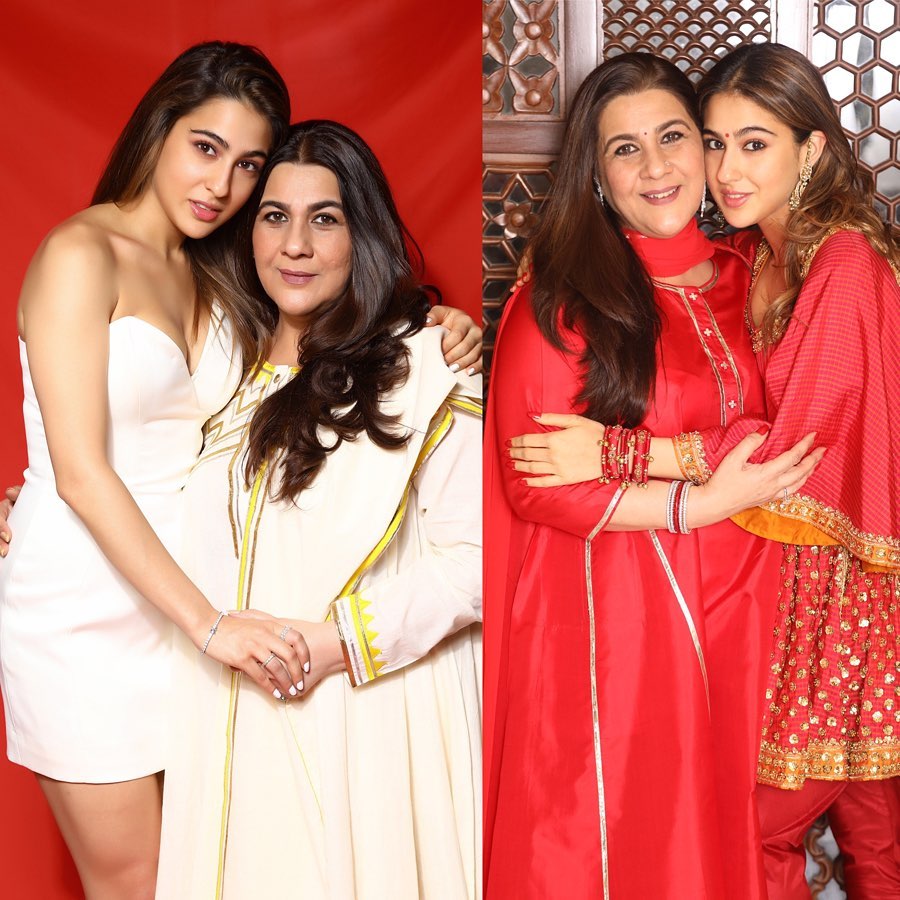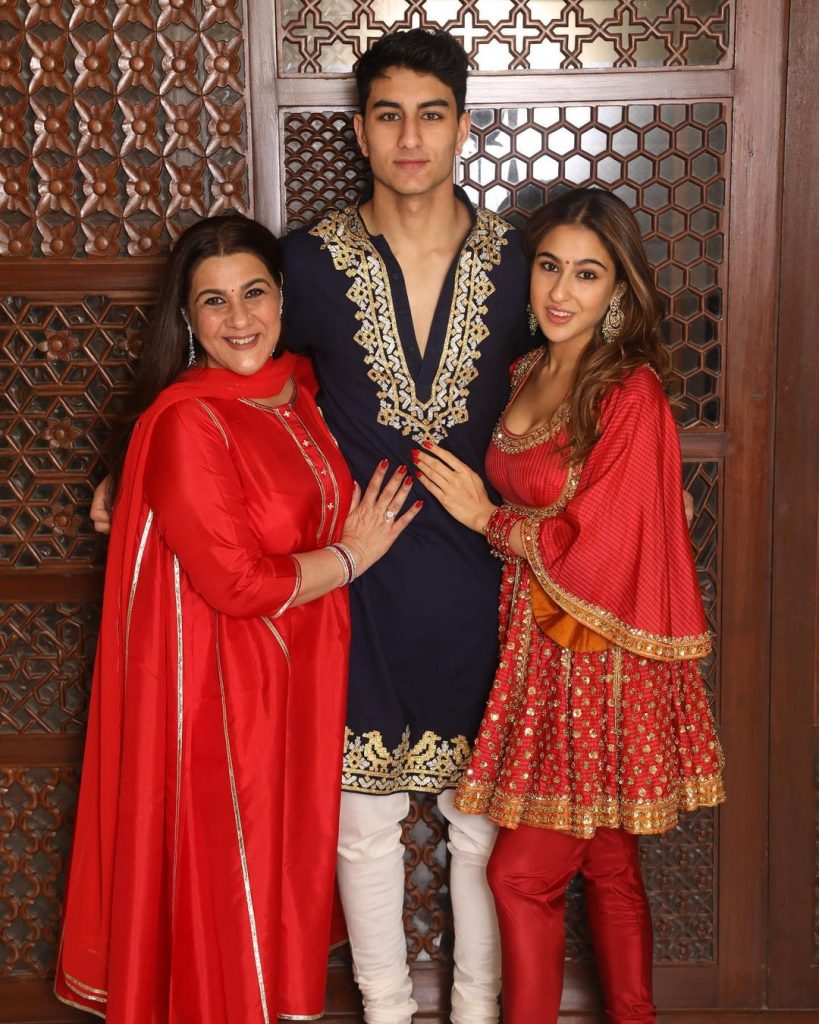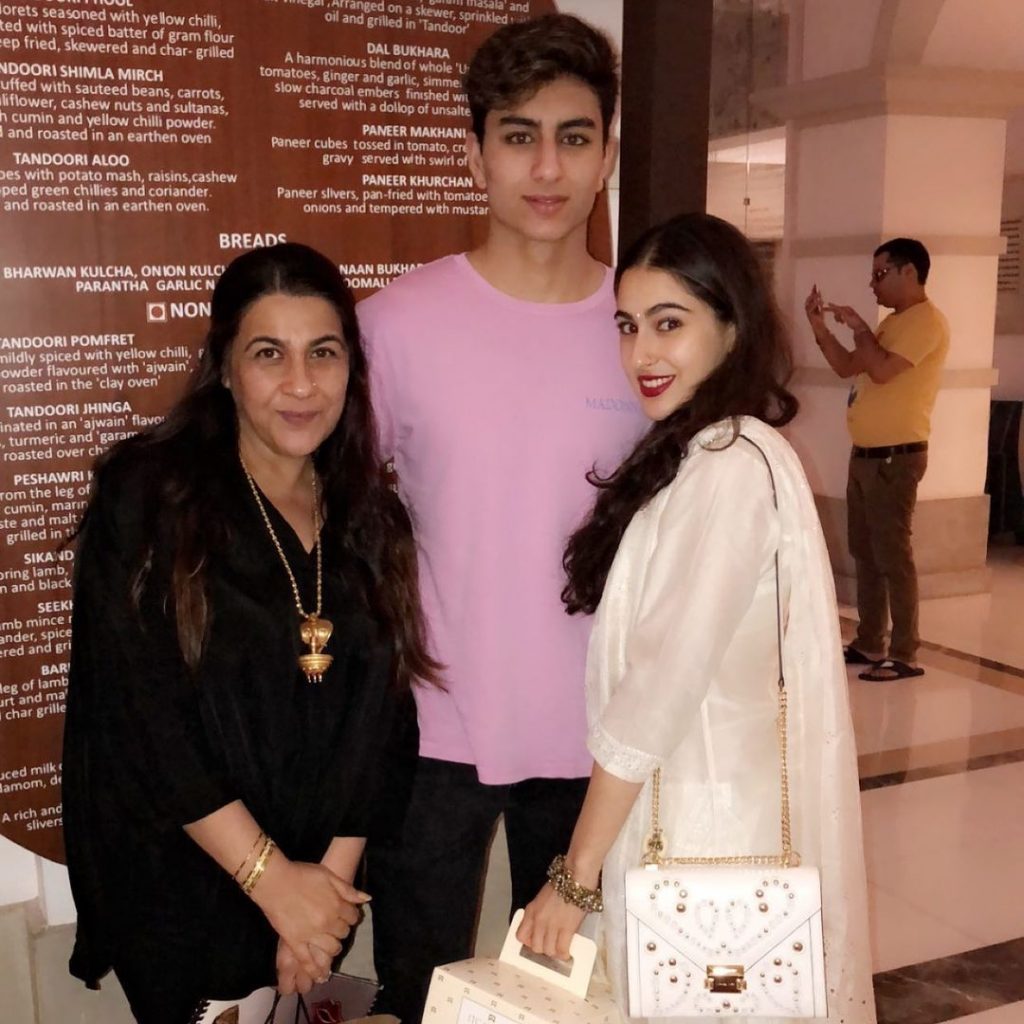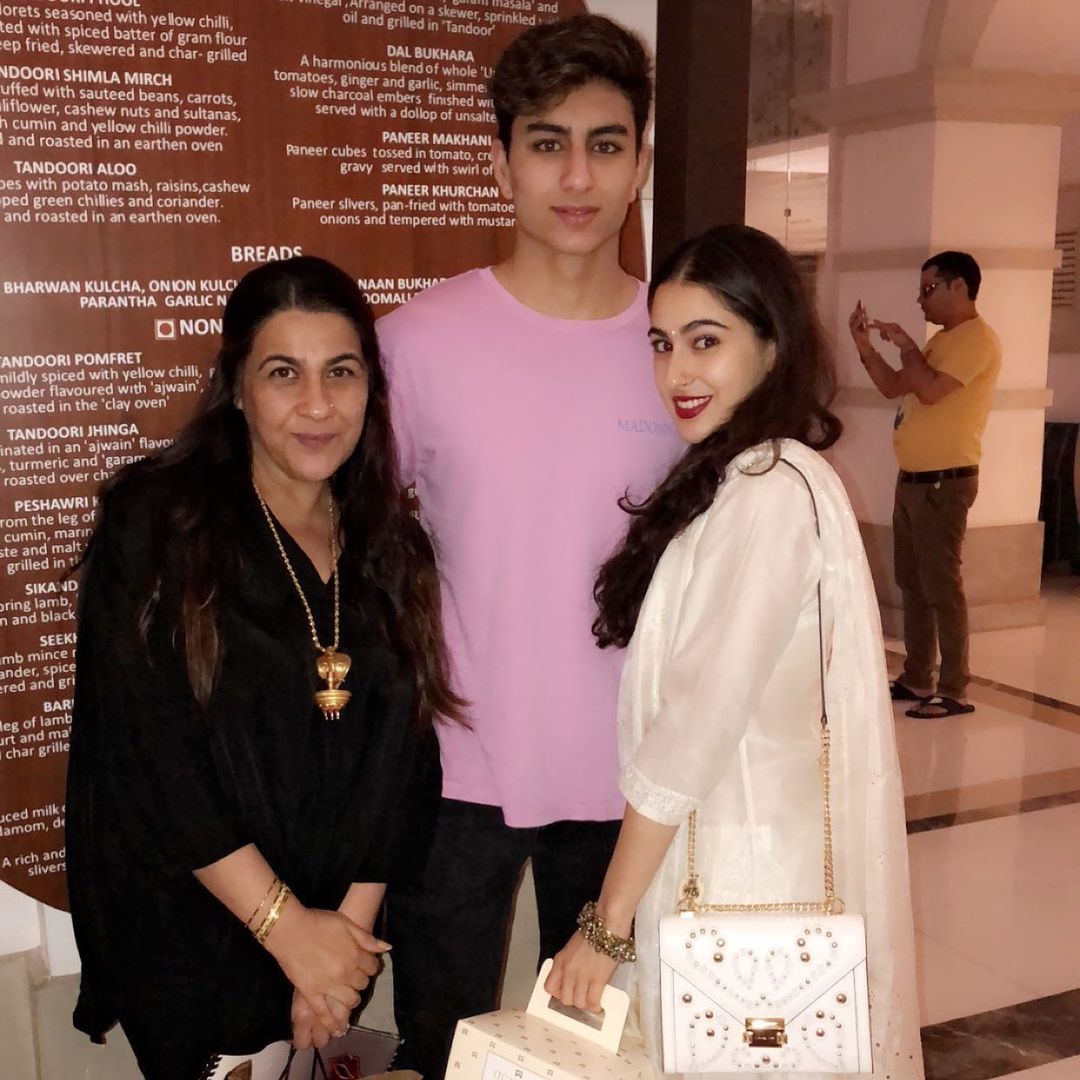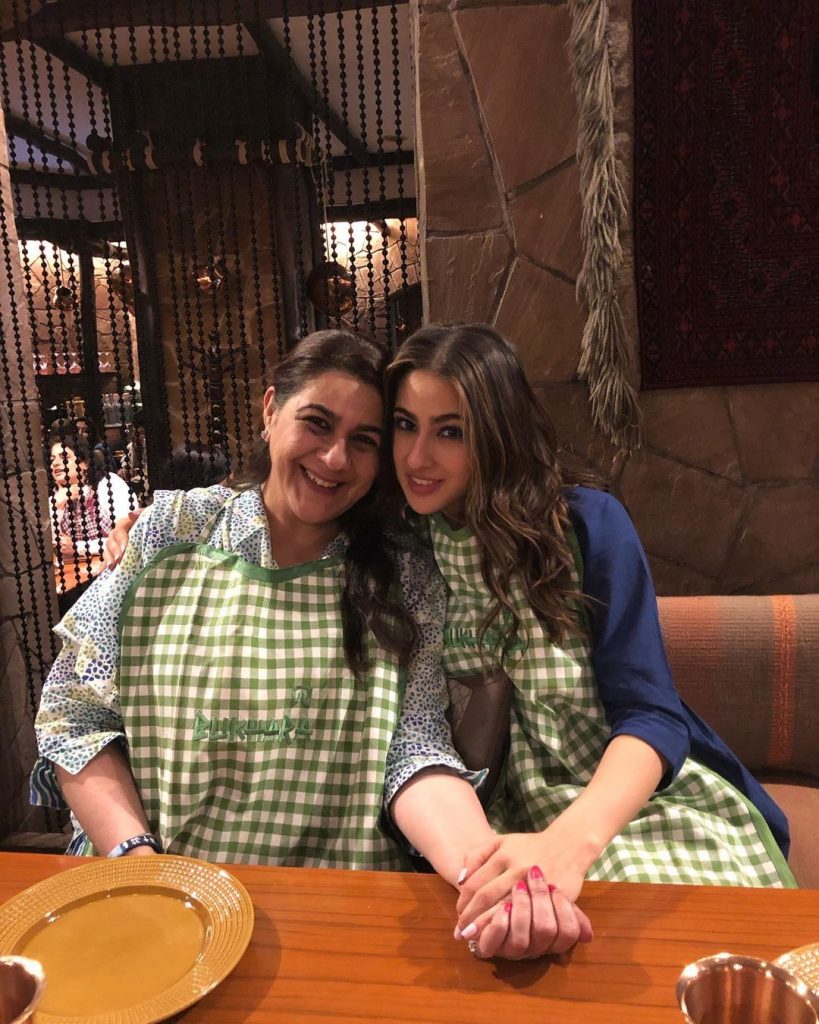 Well now you know about Amrita Singh. Do you want to add anything? Share your thoughts in the comment section below.