Sunil Shetty is an Indian film actor, producer and entrepreneur who is predominantly active in Bollywood films. In a 25-year spanning career, he has acted in over 100 films. His major works have been action and comedy films. He is the owner of the production house Popcorn Entertainment Private Limited. Sunil Shetty has appeared as a host for India's leading fitness reality shows Biggest Loser Jeetega and India's Asli Champion Hai dam? He is a well-known name in restaurant business in Mumbai and owns Mischief Dining Bar and Club H20, in Mumbai. He co-owns the water adventure park attached to cafe H20. He closed down Mischief Bar in 2010 and instead opened a new restaurant called Little Italy. He is captain of the Mumbai Heroes cricket team in the Celebrity Cricket League and is also the co-founder of Ferit Cricket Bash. He started his luxury furniture and home lifestyle store in Mumbai, Worli in 2013 with his wife Mana.
All About Mana Shetty
Mana Shetty was born on August 22, 1965. Mana, whose birth name was Monisha Qadri, hailed from a part-Punjabi and part-Muslim family, while Sunil came from a Tulu-speaking Bunt community of Karnataka. She was born to I M Qadri and Vipula Qadri. She has a brother and a sister. In 1988, her mother had started an NGO named 'Save The Children of India'. Mana runs the NGO after her mother's death and is the Trustee of the organization. She is a Fashion Designer, Activist, Social Worker, Philanthropist, Businessperson, Creative Director and Director. She has carved a niche for herself in the field of fashion, interior and social activities without any support of her star husband. She has a successful business of real estate and design. She is the creative director of a house furnishing company, R. House Furnishing Solutions Pvt. Ltd. She works as a director in S2 Reality Developers Pvt. Ltd. She conducts a yearly event named Araaish, to raise funds to help the poor and needy people.
Favorites
Mana Shetty is a foodie and she loves homemade healthy food. She is a non veg. She loves listening to music and she also loves travelling. Her favorite destination is Dubai. She likes to wear black attires.
Love Story; How They Met
Sunil Shetty first saw Mana at Pastry Palace and he was completely smitten by her beauty. He did what mostly boys of that age would have done, he became a friend of Mana's sister to get introduced to Mana. They started meeting and one day Sunil arranged a party through his friend and invited Mana to the party. After the party they went for a bike ride and Sunil expressed his feelings. Their love gradually deepened and brought them even closer. However, they had to face some hurdles for being from different religions and having differences in their culture. It took them 9 long years to get a yes from their respective families and they tied their knots on December 25, 1991. Since then, every year, it's a tradition that Sunil picks a destination to holiday and celebrate their anniversary. They are proud parents of two children, a gorgeous daughter Athiya Shetty, who is also an actress and a handsome son, Ahan Shetty.
Here we are sharing some awesome pictures from her personal life, that we hope you will like.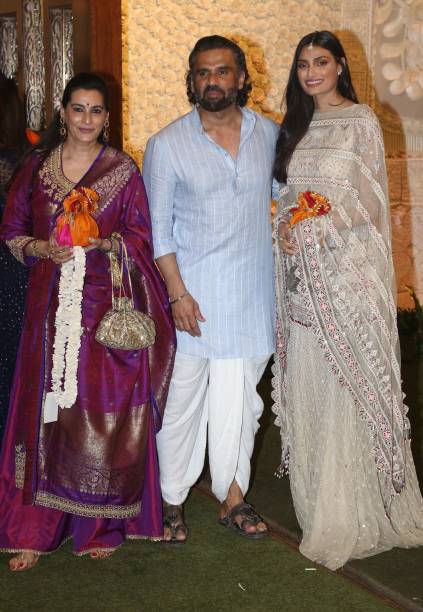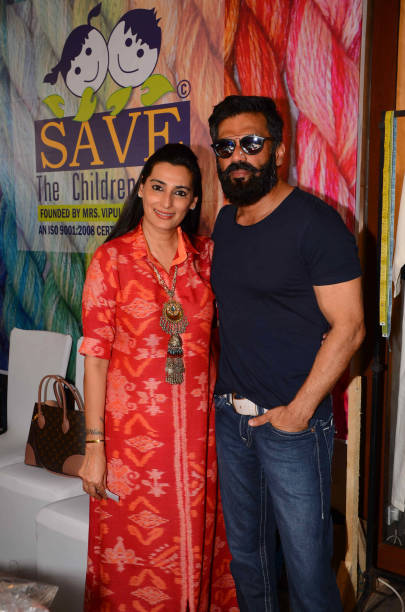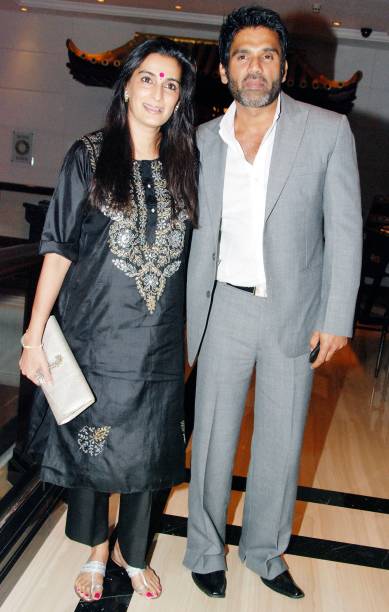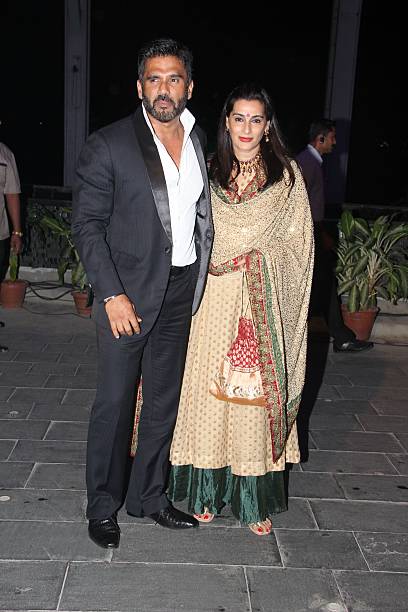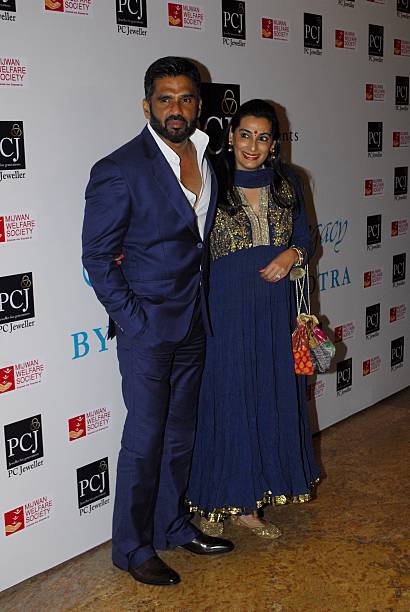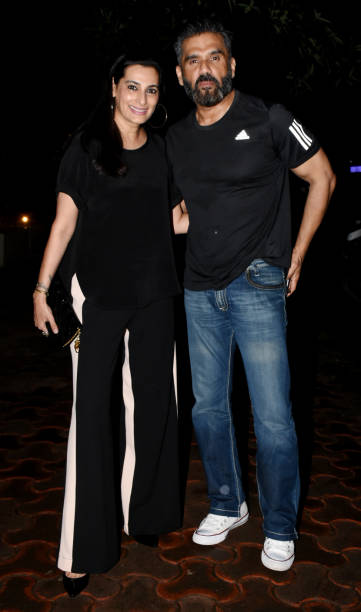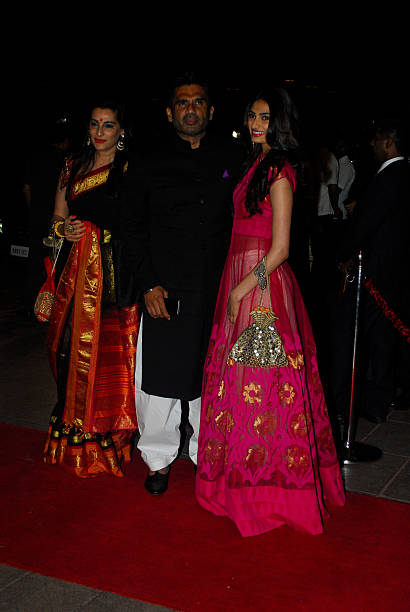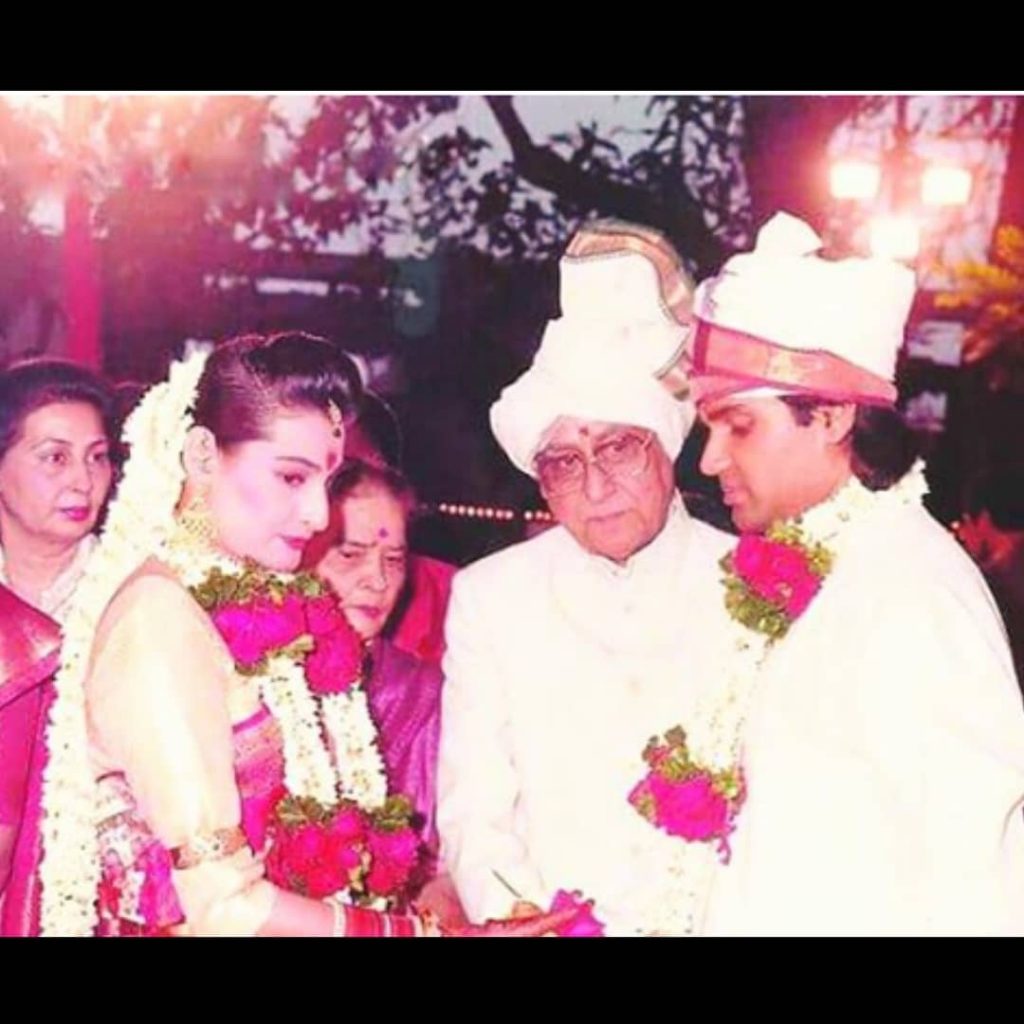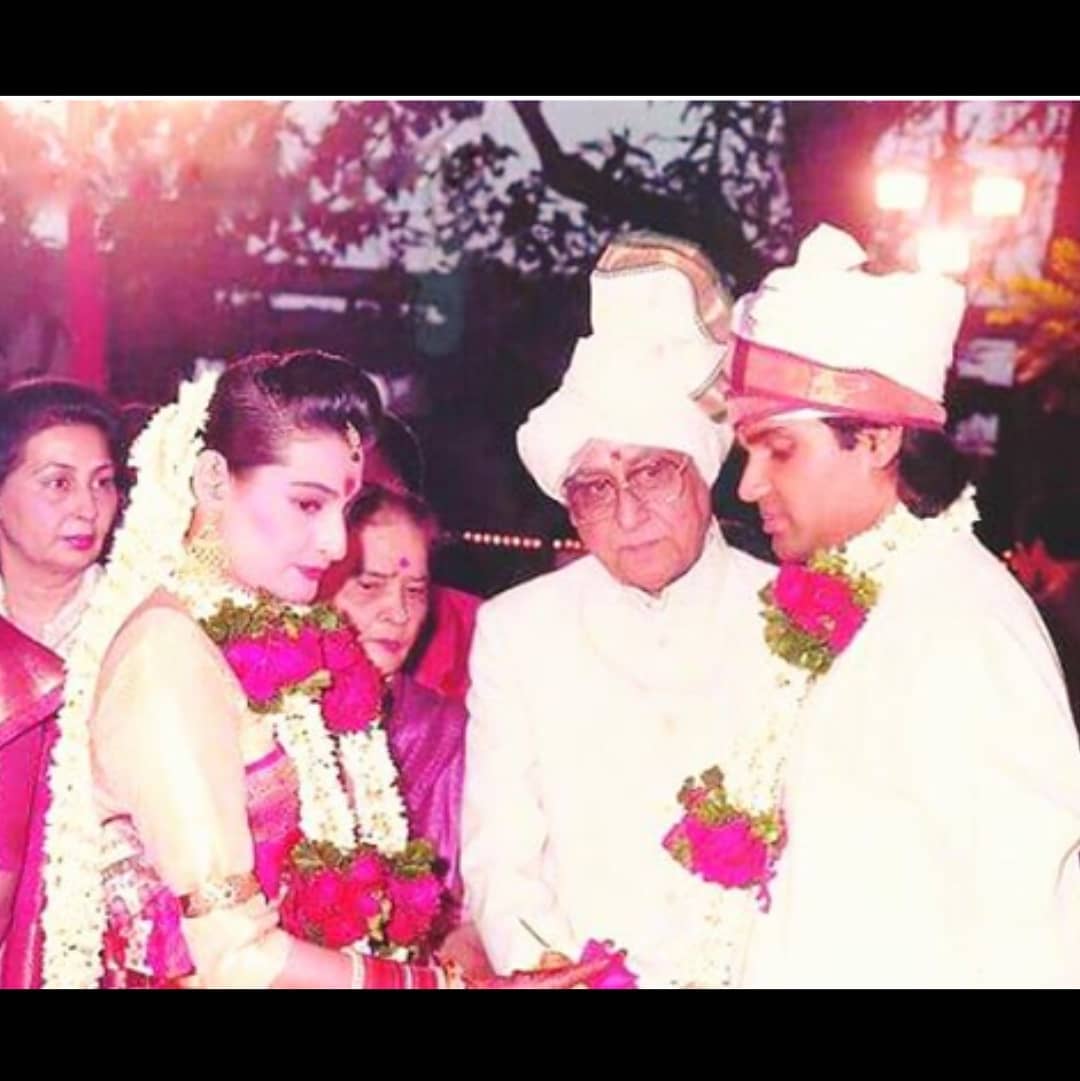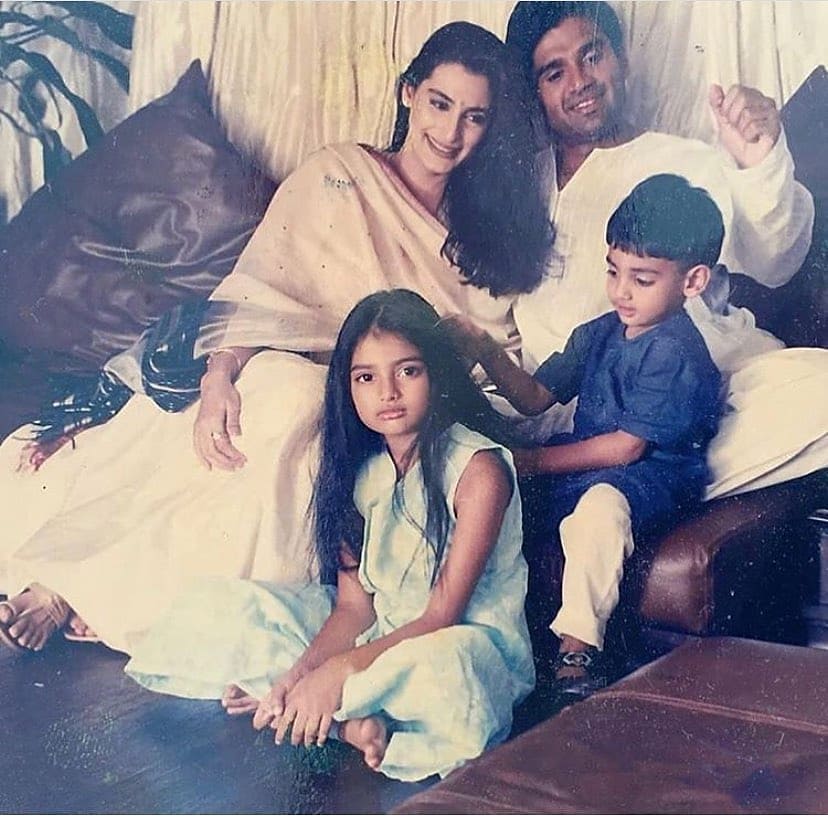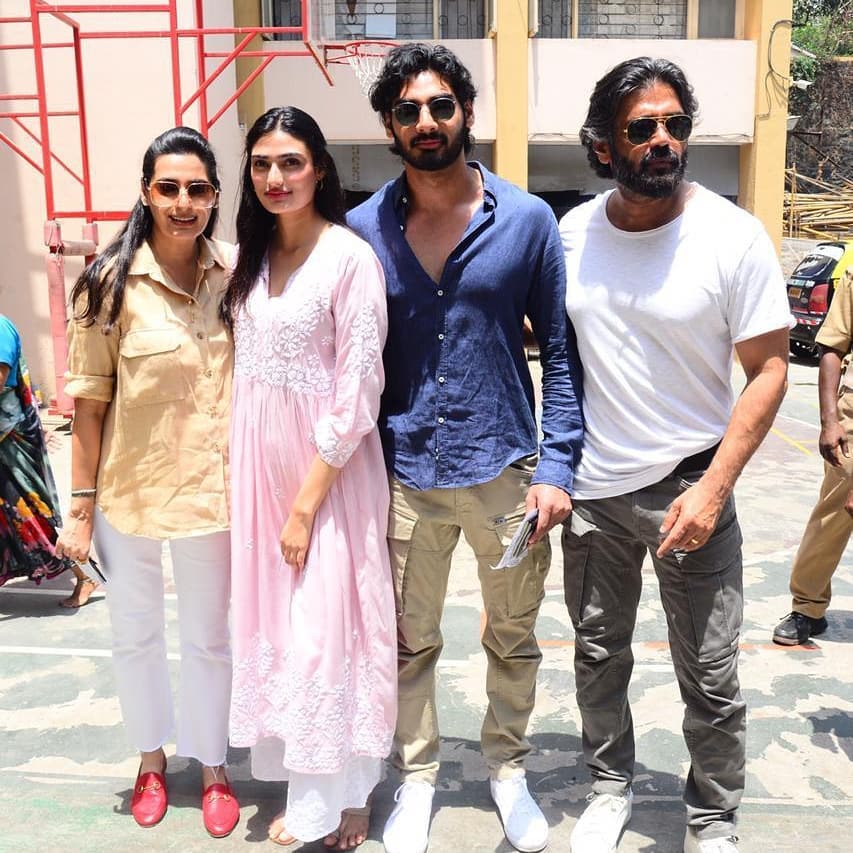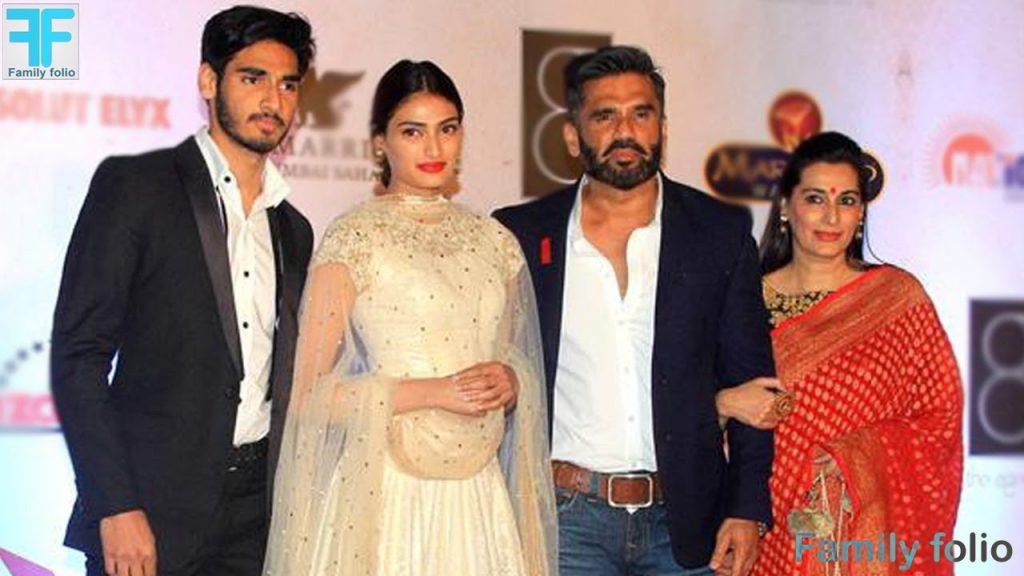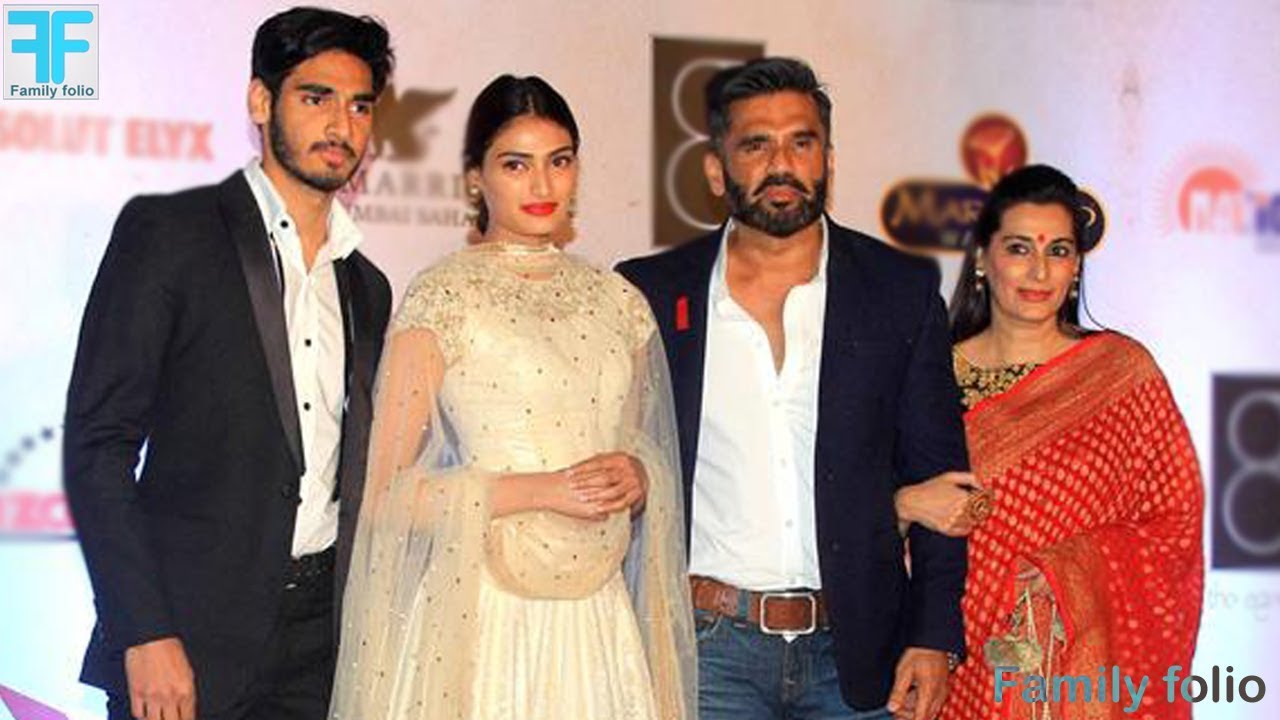 We hope that you like the information about the charming couple. Don't forget to leave a comment.