Pichai Sundararajan, known as Sundar Pichai, is an Indian-American business executive. He is the chief executive officer (CEO) of Alphabet Inc. and its subsidiary Google. He earned his degree from IIT Kharagpur in metallurgical engineering. He attained an M.S. from Stanford University in materials science and engineering and further attained an MBA from the Wharton School of the University of Pennsylvania. He was named a Siebel Scholar and a Palmer Scholar. He joined Google in 2004. He became the next CEO of Google on October 24, 2015. Sundar is included in Time magazine's 100 Most Influential People of 2020. He married his college sweetheart Anjali Pichai and they are proud parents of two children.
The Dream Girl of Sundar Pichai
49 years old Anjali Pichai was born on January 11, 1971 in Kota, Rajasthan, India. She was born in a middle-class Brahmin family. Her father was Olaram Haryani, who was an employee at the Government Polytechnic College, Kota. There is not much information about her mother but she has a step mother named Madhuri Sharma. She also has a brother, Amit Haryani.
Education and Career
Anjali Pichai got her basic education from a local school in Kota, Rajasthan. Afterwards, she went to the Indian Institute of Technology, Kharagpur to pursue Chemical engineering. Anjali Pichai started her career as a Business Analyst at Accenture in 1990s. She served the company for 3 years. She moved to USA after her marriage and started working as a Business Operations Manager at Intuit, a software company.
Physical Appearance
Anjali Pichai is a sweet, simple and humble lady with beautiful smile. She has a height of 5 feet 7 inches. She has black long hair and brown sparkly eyes. Her body weight is 60 kg.
Hobbies
Anjali likes reading books in her leisure time. She is also fond of travelling. Moreover, she is an animal lover and is especially fond of dogs. She has a pet dog named Jeffree.
College Sweethearts
Anjali met Sundar Pichai when she was in the first year of her engineering in Indian Institute of Technology (IIT), Kharagpur. Sundar Pichai was pursuing a degree in Metallurgical Engineering. They were from the same batch and Anjali was his classmate. The duo started off as good friends. They kept it that way for a long time as they enjoyed each other's company a lot. Gradually, they started developing feelings for each other and their friendship blossomed into love. As they entered their final year, Sundar Pichai proposed Anjali to she which she happily said yes.
Wedding
After college got over, things weren't so rosy! Sundar had to leave for the USA for further studies whereas Anjali was in India and because Sundar was not very financially independent then and couldn't afford international calls, the two could not talk to each other. Sundar and Anjali did not speak to each other for 6 long months. It is said that absence does make the heart grow fonder. After a while, Sundar bagged a job with a semiconductor firm there. With a secure job in hand, he married the love of his life. Today, Sundar and Anjali Pichai live happily in Los Altos Hills with their two beautiful children, Kavya and Kiran.
Here are some adorable pictures of the lovebirds.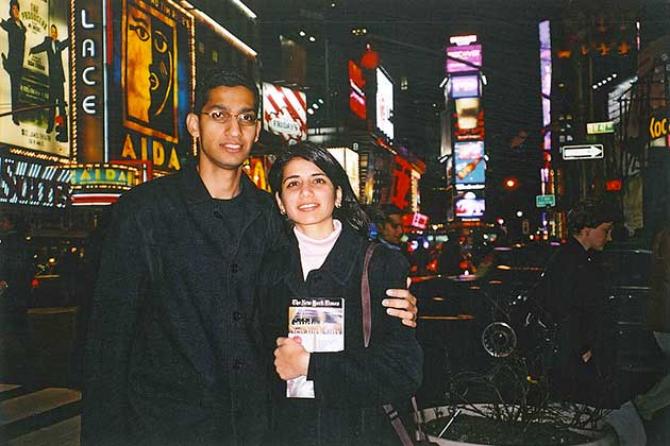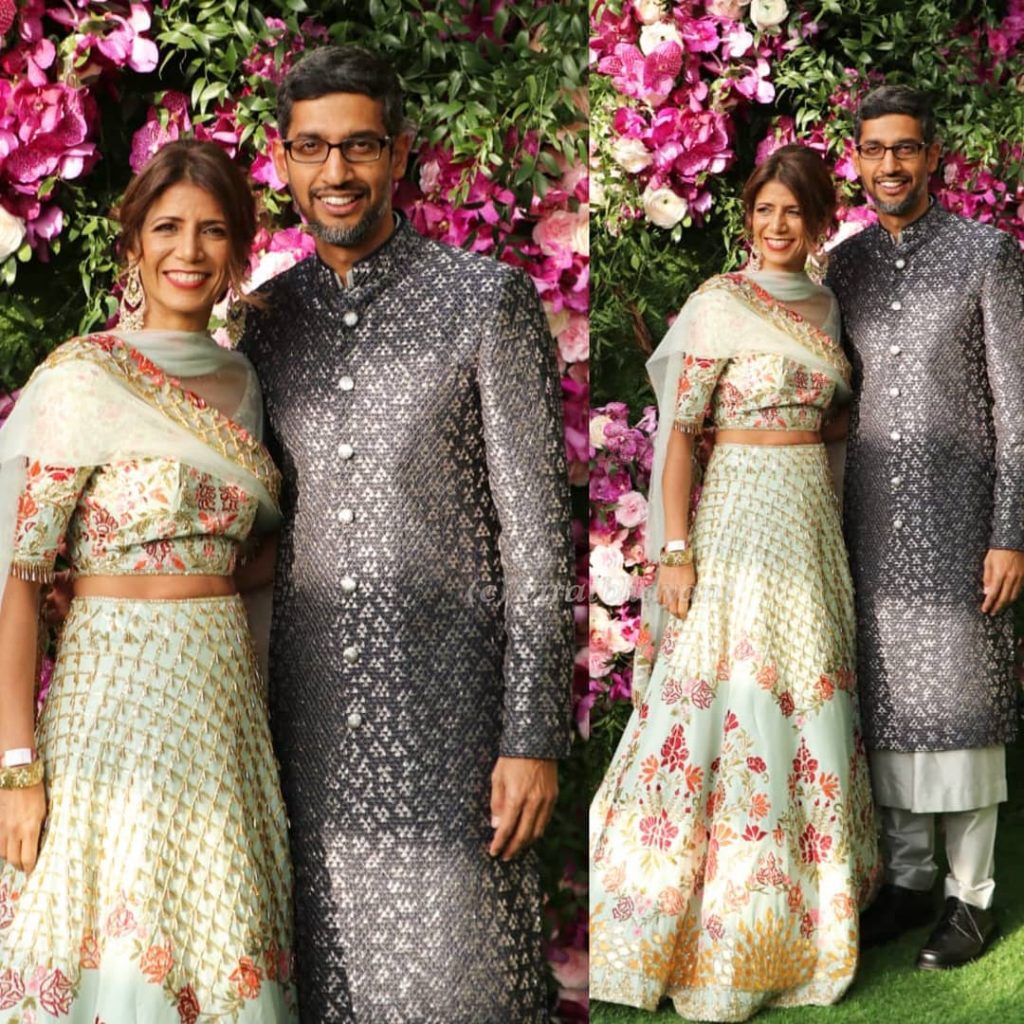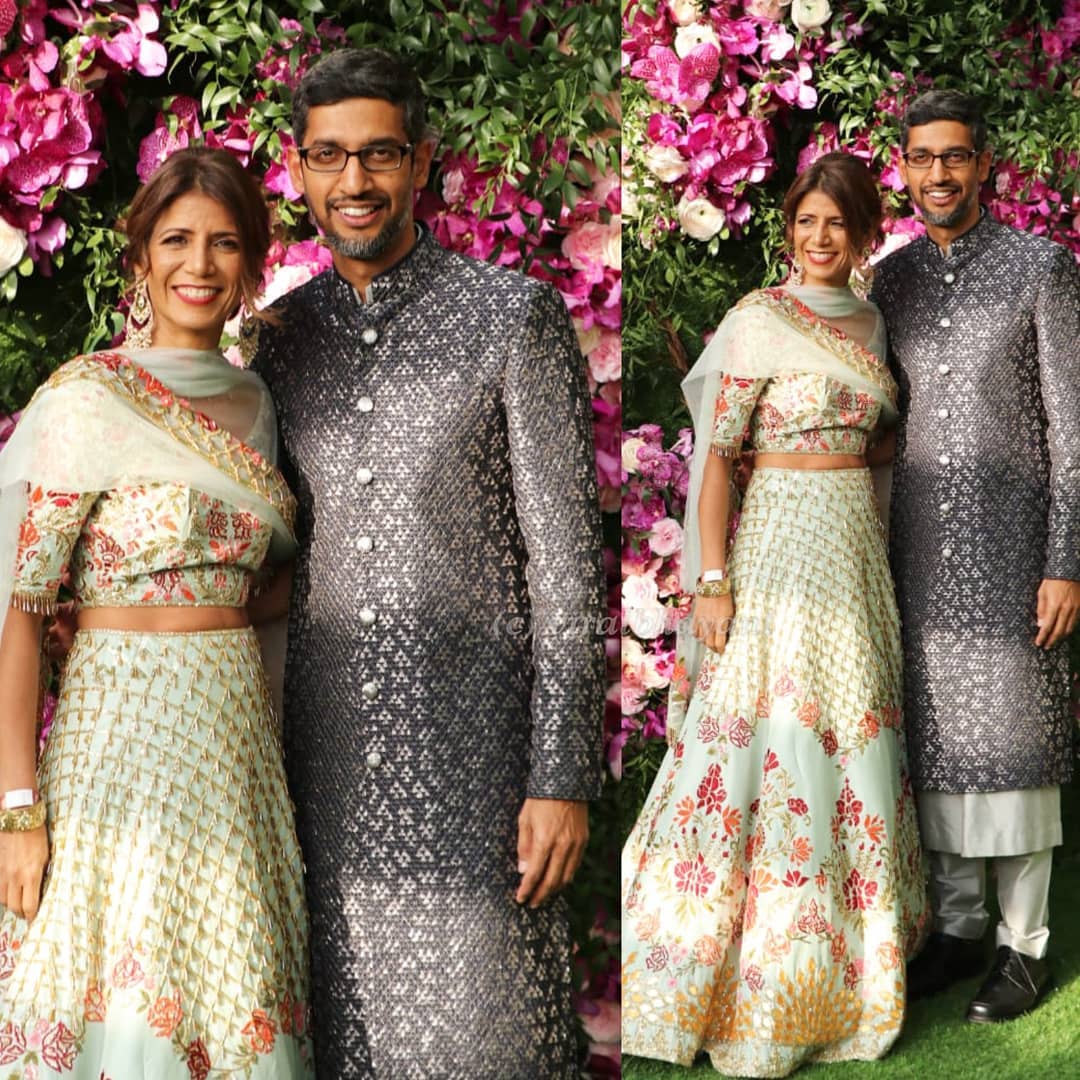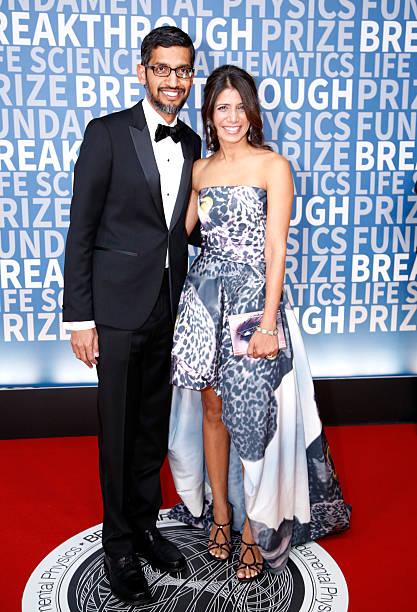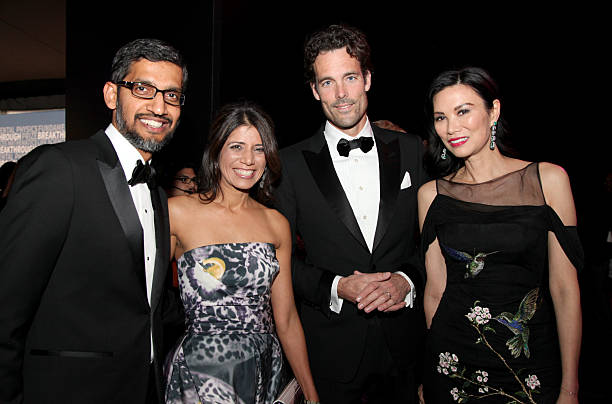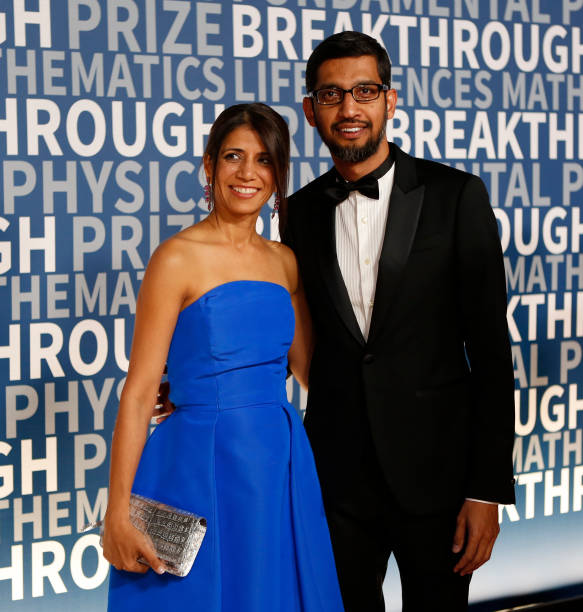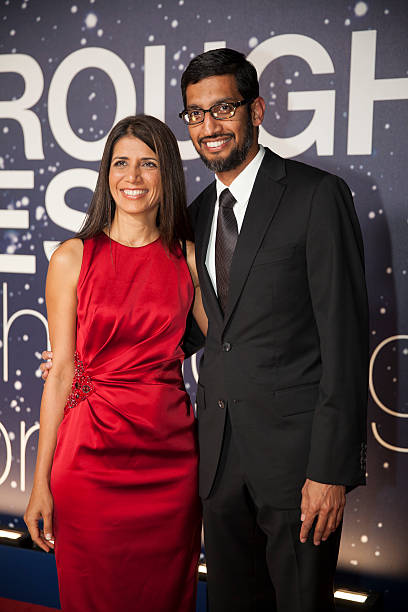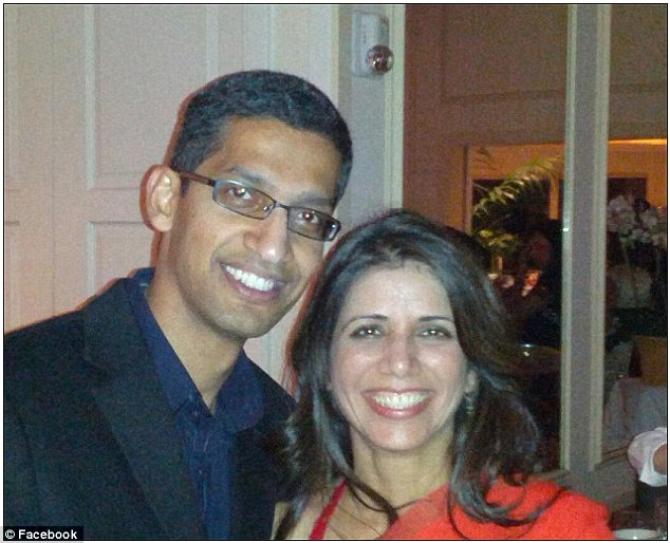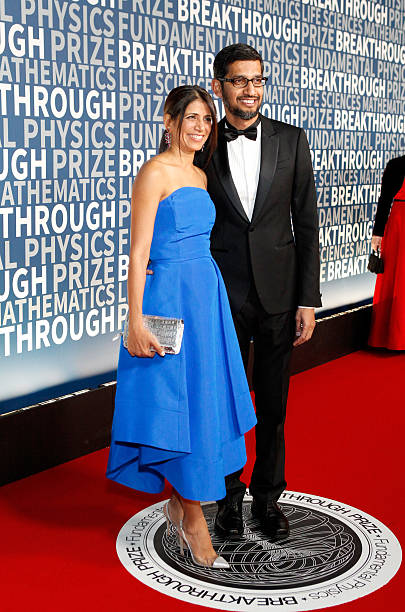 We hope you like this article. Share your views with us in the comments below.