Sushmita Sen has been a diva all her time since she made her entry in the Bollywood industry with Biwi No. 1, starring Salman Khan and Karisma Kapoor. It has been quite a while that Sushmita Sen has not seen in any movie or series and it is almost 10 years now, but guess what, the veteran actress is all set to make a comeback with a show named Aarya. The series is being shot in Rajasthan and will be on screens from March 29.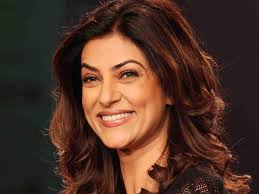 Sushmita shared her comeback news on Instagram with the following words:
"They have waited 10 long years for my return to the Screen, lovingly encouraging me every step of the way throughout my hiatus… unconditionally!!! I RETURN JUST FOR YOU!!!!!"
Indeed a great news for all her fans and followers out there.