Just IN: The actress gaining quite a prominence for the challenging roles she has been doing in the acting journey that she has just started, Taapsee Pannu's next movie Shabaash Mithu is all ready to surprise her fans.
The movie will show Taapsee as a cricketer and the movie is on the life of cricketer Mithali Raj's life. The movie is directed by Rahul Dholakia of 'Raees' fame.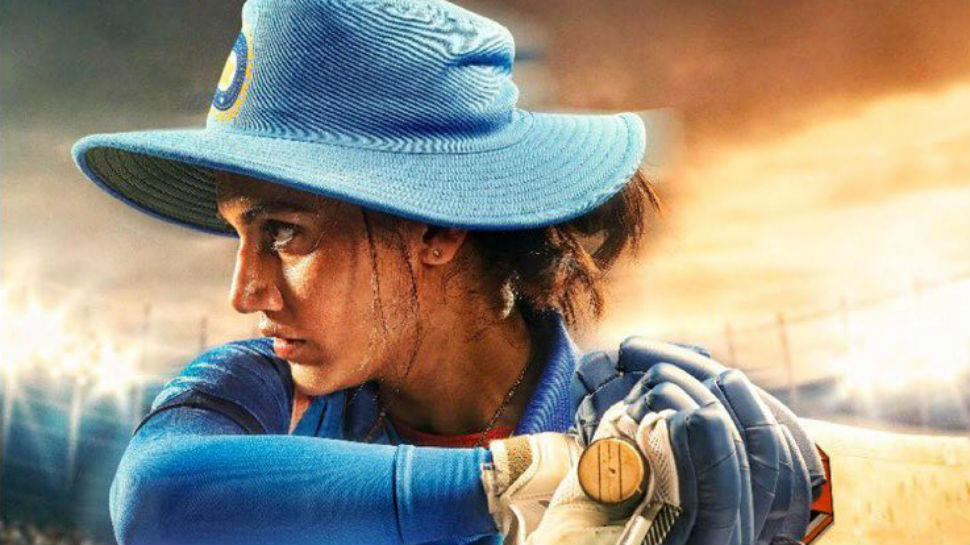 It is just now that the poster has been revealed by the actress and you can see her personifying a cricketer – a very hard-player indeed!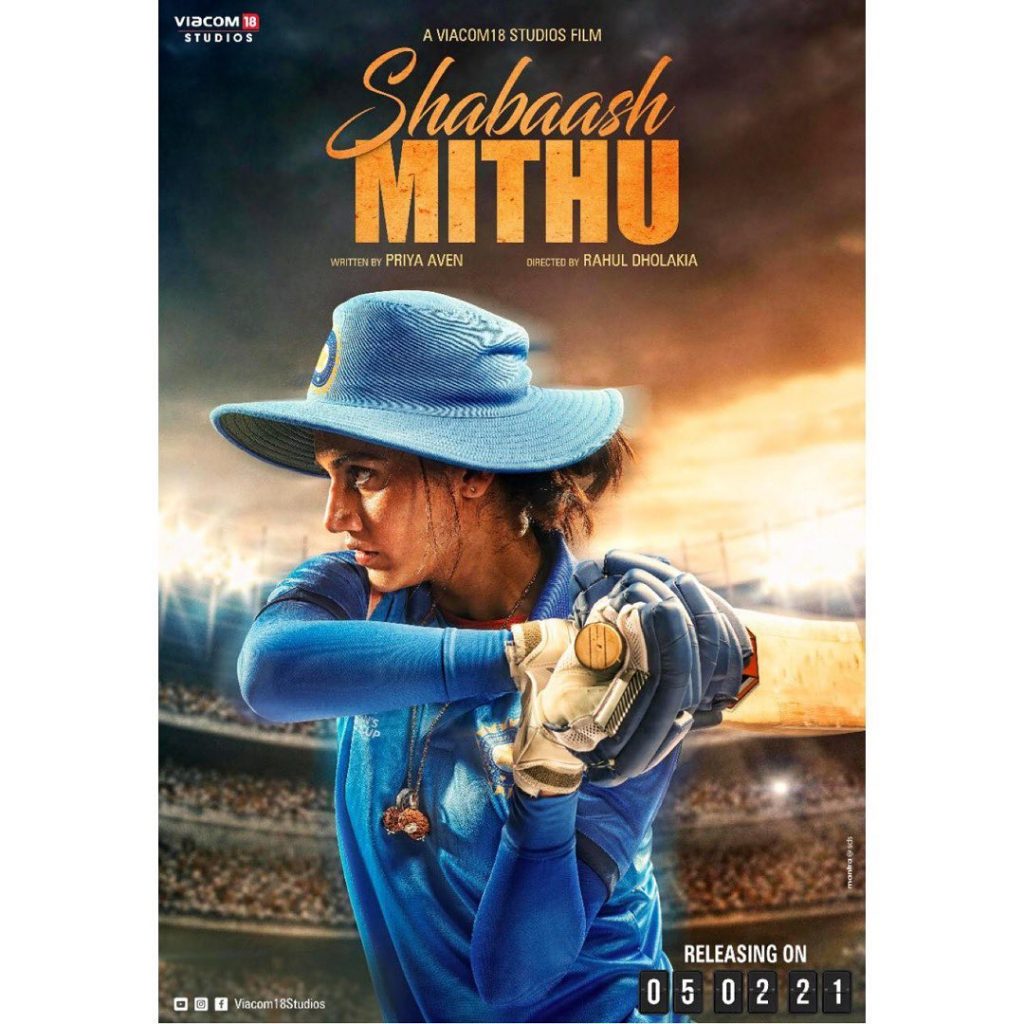 Sharing her poster, Taapsee stated: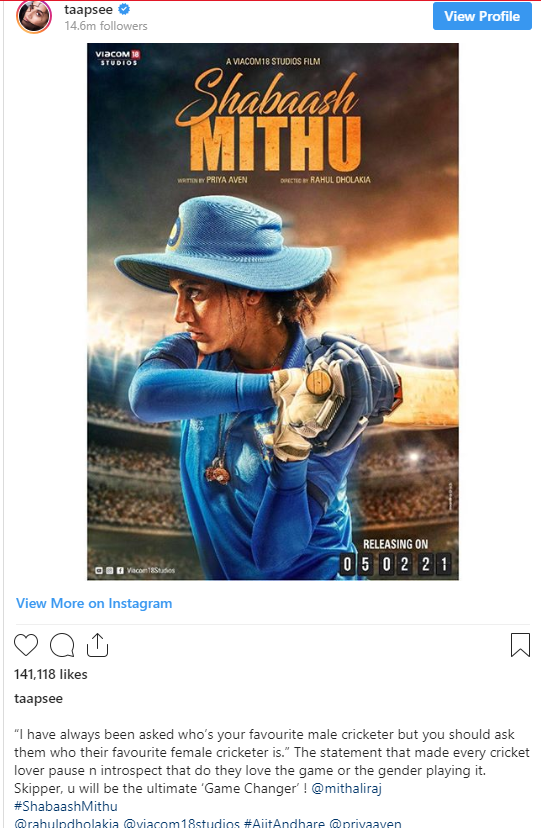 "'I have always been asked who's your favourite male cricketer but you should ask them who their favourite female cricketer is.' The statement that made every cricket lover pause and introspect that do they love the game or the gender playing it. Skipper, you will be the ultimate 'Game Changer'."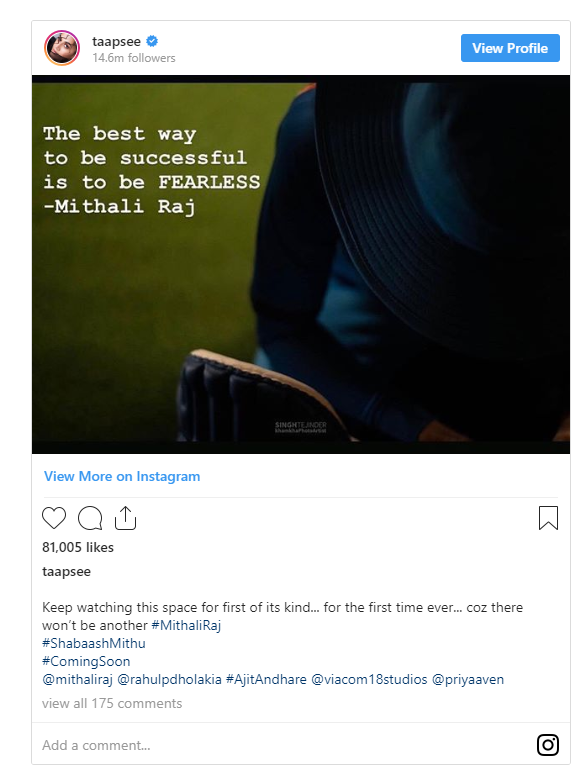 The movie is all set for its release that is in Febraury 2021. Still a long way to go!