The Boys is an American superhero streaming television series developed by Eric Kripke for Prime Video. Based on the comic book of the same name by Garth Ennis and Darick Robertson, it follows the eponymous team of vigilantes as they combat superpowered individuals who abuse their abilities.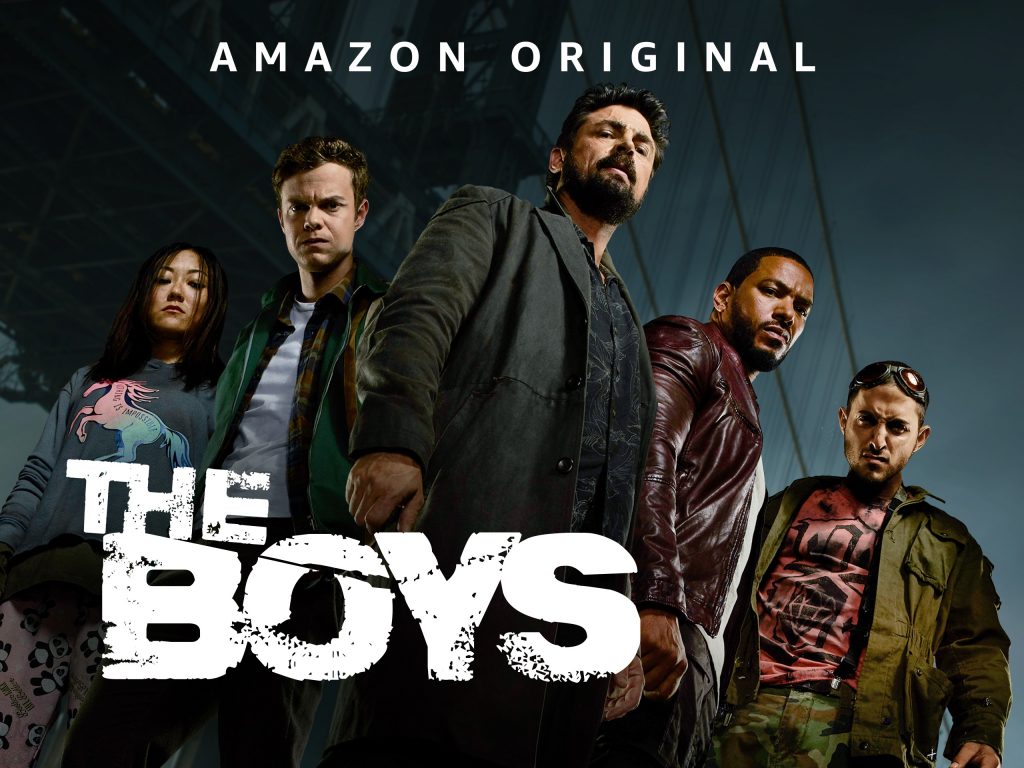 The series premiered on July 26, 2019. Ahead of the premiere, Amazon renewed The Boys for a second season, which premiered on September 4, 2020. A third season has also been ordered, and a spin-off series is in development.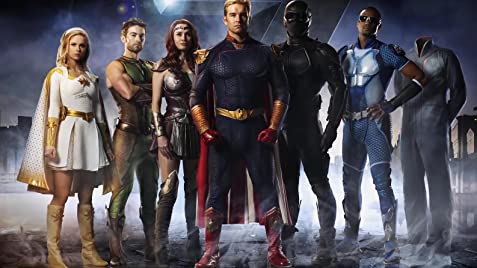 The Boys is set in a universe where superpowered individuals are recognized as heroes by the general public and work for the powerful corporation Vought International, which markets and monetizes them. Outside of their heroic personas, most are arrogant and corrupt. The series primarily focuses on two groups: the Seven, Vought's premier superhero team, and the eponymous Boys, vigilantes looking to bring down Vought and its corrupt superheroes.
This article contains the complete details about the cast of The Boys; who they are dating currently, their past projects and future plan.
[lwptoc]
Karl Urban as William "Billy" Butcher
The leader of the Boys and former SAS operator who distrusts all individuals with superpowers. He has a particular hatred towards Homelander, who he believes is responsible for the disappearance of his wife.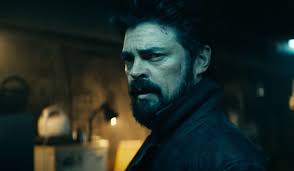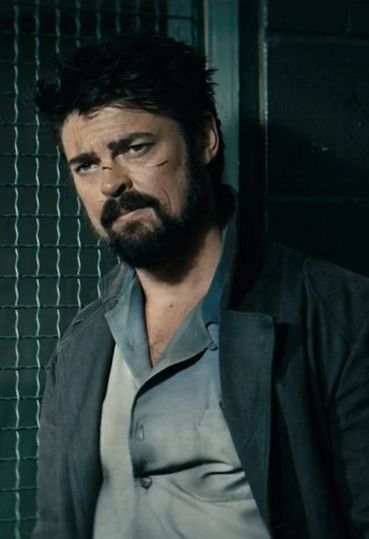 Karl-Heinz Urban is a New Zealand actor. His career began with appearances in New Zealand films and TV series such as Xena: Warrior Princess. His first Hollywood role was in the 2002 horror film Ghost Ship. Since then, he has appeared in many high-profile movies, including the second and third installments of The Lord of the Rings trilogy in the role of Éomer. He has also portrayed Leonard McCoy in the Star Trek reboot film series, Vaako in the Riddick film series, and Judge Dredd in Dredd. Since 2019, he is currently starring as Billy Butcher in Amazon's web television series The Boys.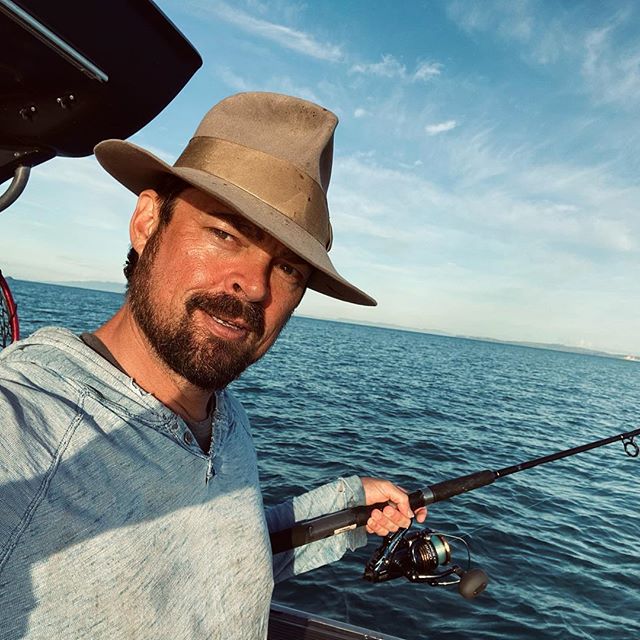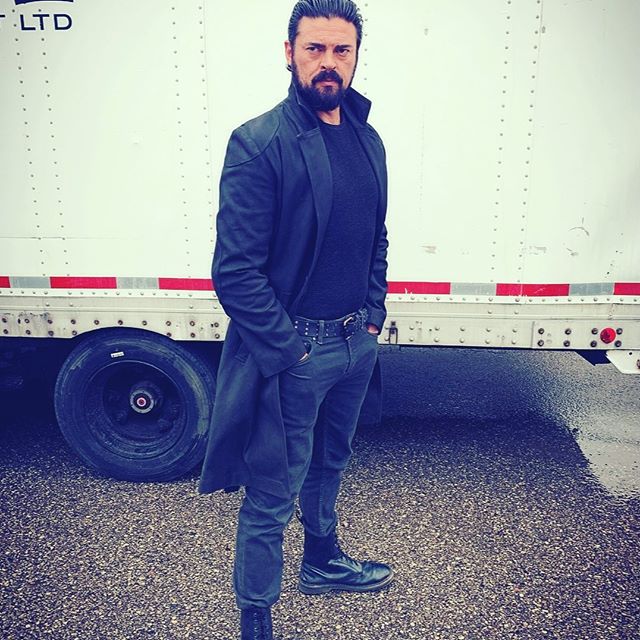 Urban married his long time partner, Natalie Wihongi (who was his makeup artist for the 2000 television film The Privateers),in September 2004. Together they have two sons: Hunter, born 16 December 2000 and Indiana ("Indy"), born 28 June 2005. The couple announced their separation in June 2014.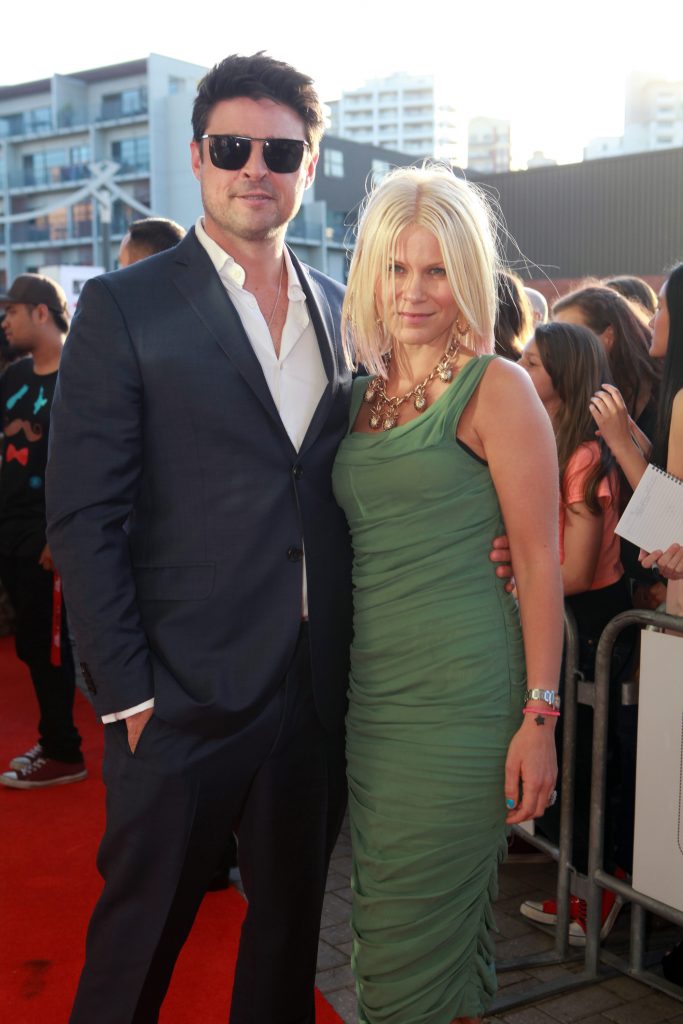 Jack Quaid as Hugh "Hughie" Campbell
A civilian member of the Boys who joins the group after his girlfriend Robin is killed by A-Train.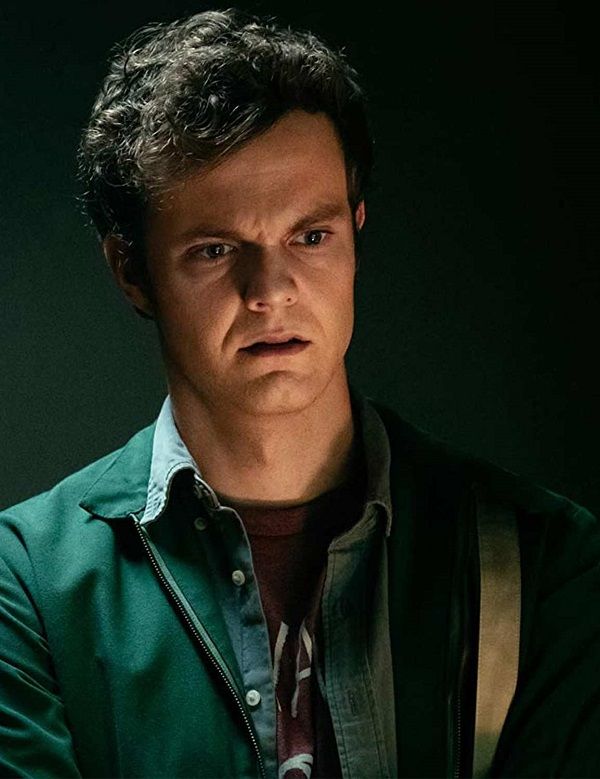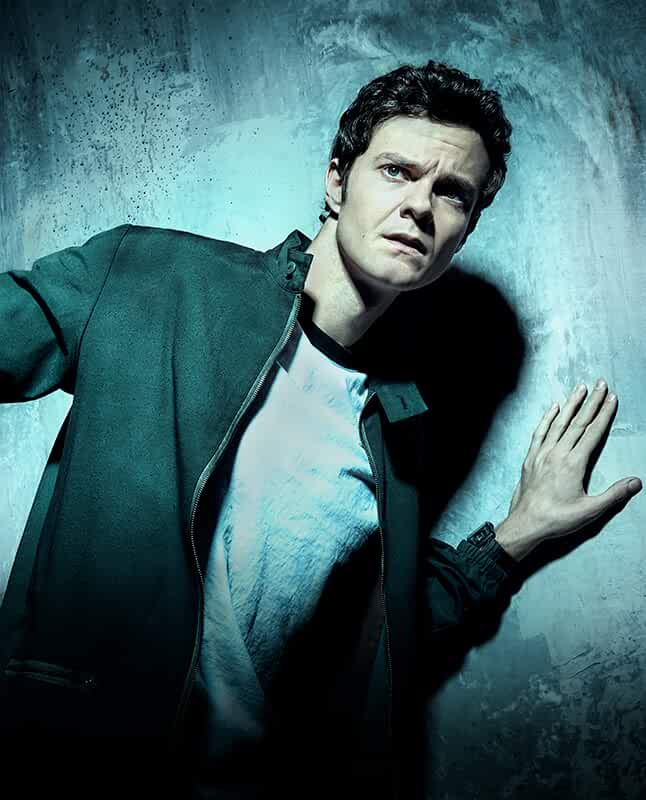 Jack Henry Quaid is an American actor. The son of actor Dennis Quaid and actress Meg Ryan, he made his acting debut with a minor role in the dystopian film The Hunger Games (2012). Quaid went on to play the leading role of vigilante Hughie Campbell in the Prime Video superhero series The Boys (2019–present). He is set to star in the upcoming fifth installment of the Scream franchise scheduled for release in 2022.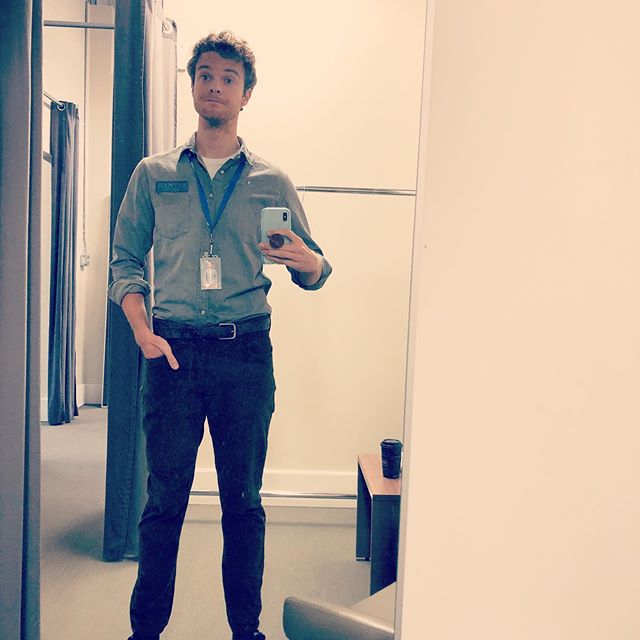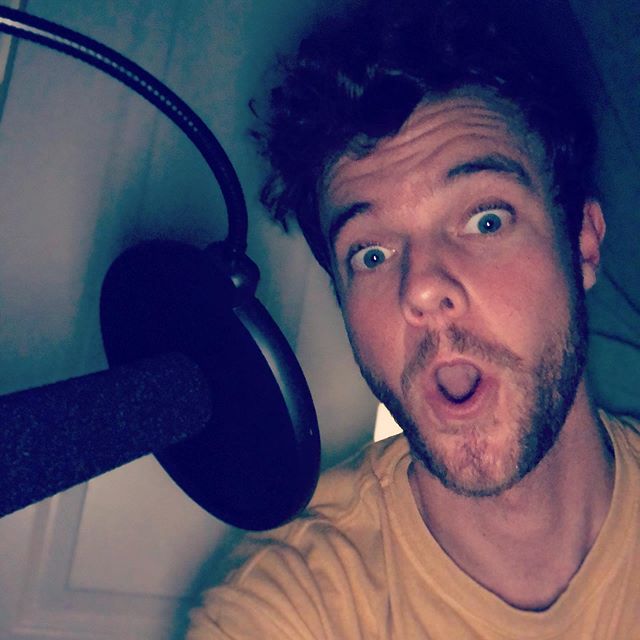 Quaid resides in Los Angeles, California. He has been in a relationship with actress Lizzy McGroder since 2016.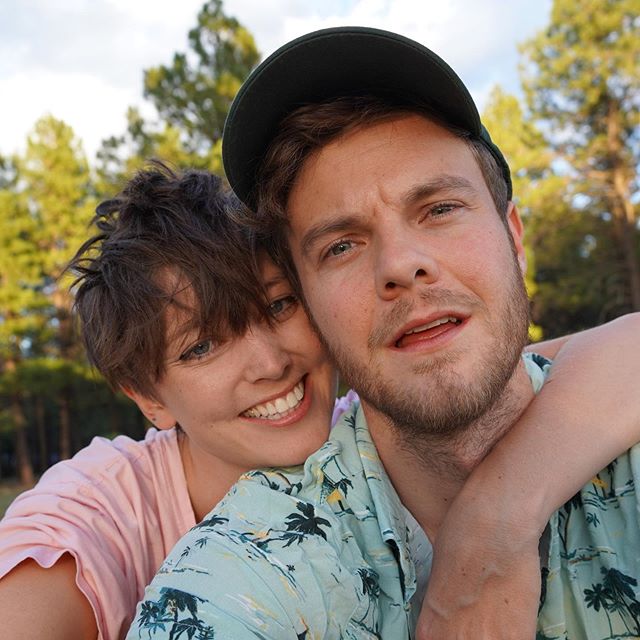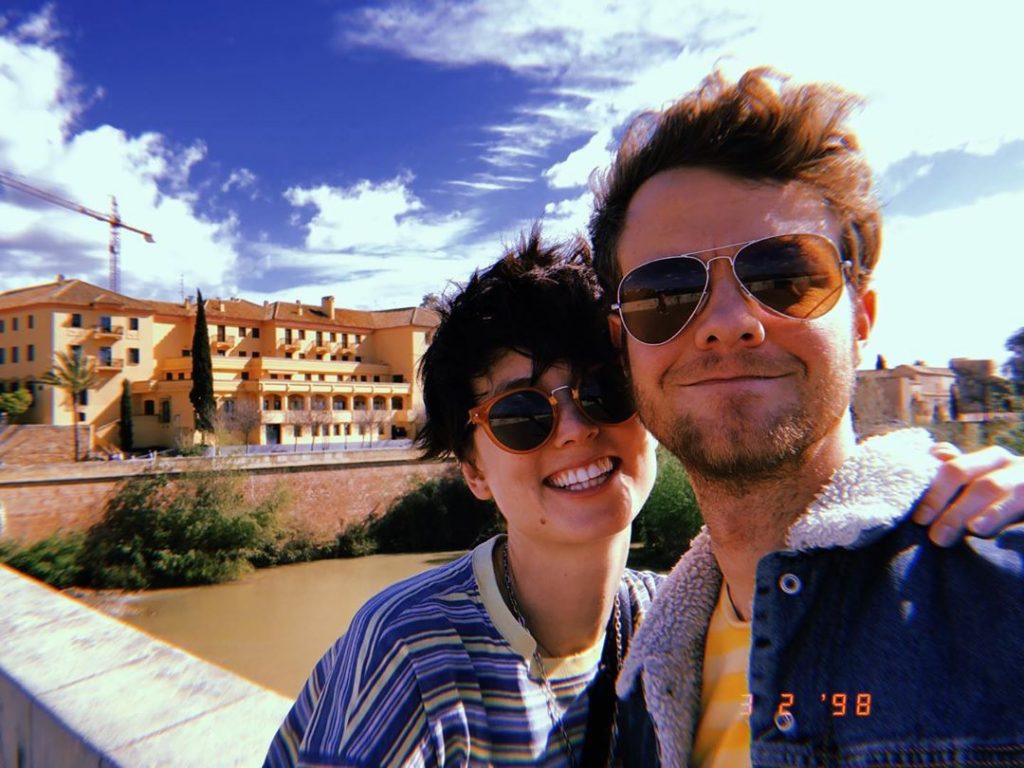 Antony Starr as John / Homelander
The extremely powerful leader of the Seven. Beneath his public image as a noble hero, he is narcissistic, sadistic, and cares little about the well-being of those he professes to protect.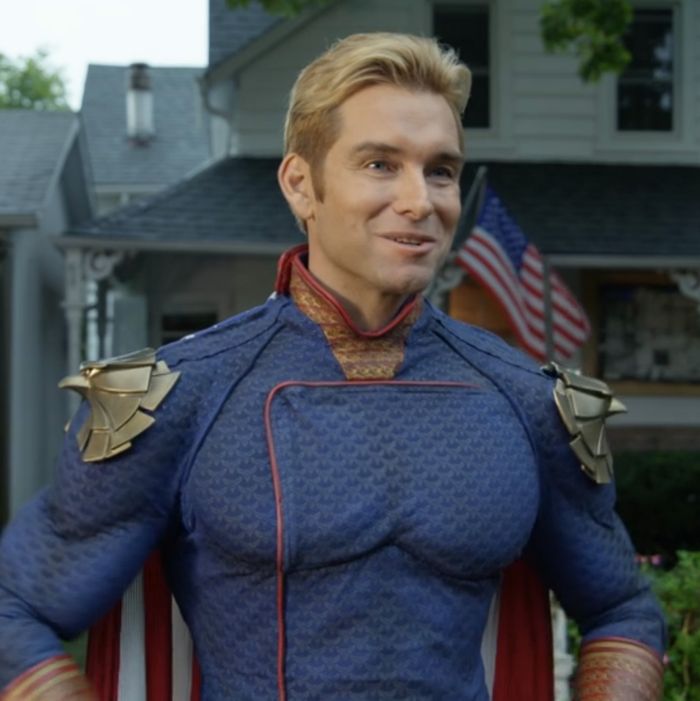 Antony Starr is a New Zealand actor best known for his starring role in Amazon Prime Video's original series The Boys, which is based on the comic book series of the same name, playing the superhero Homelander. In his own country, he is best known for his dual role as twins Jethro and Van West in New Zealand's comedy/drama Outrageous Fortune and Billy Newwood in Without a Paddle. He was the series lead, Lucas Hood, in the four season run of Banshee.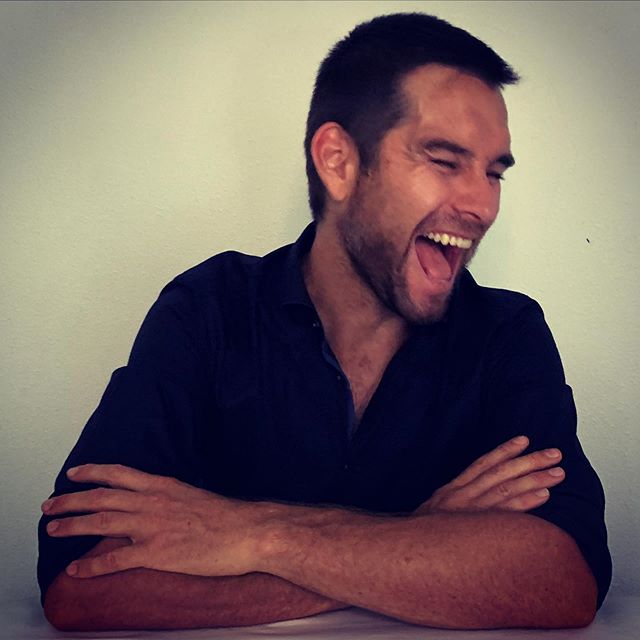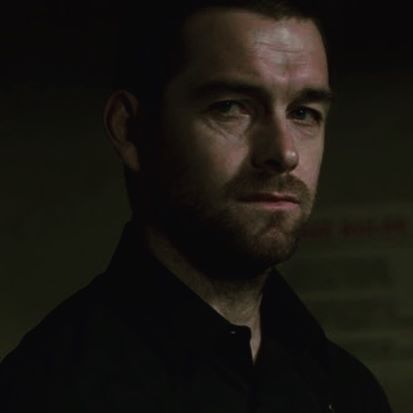 He is married to Lucy McClay and there is very little information about her, Antony has not revealed about their relationship on his social media accounts.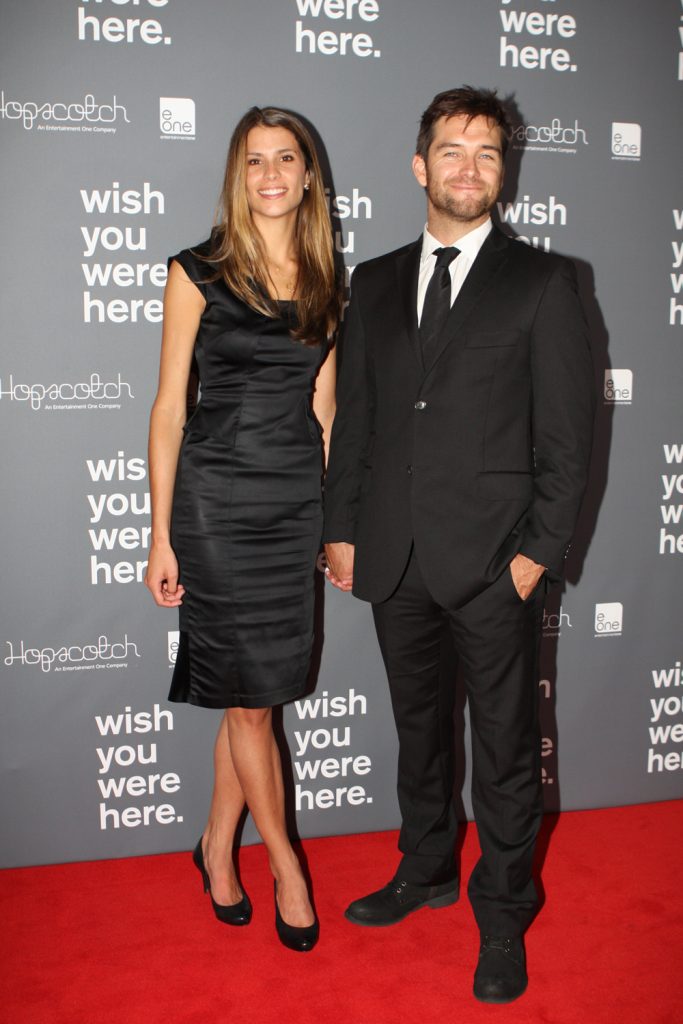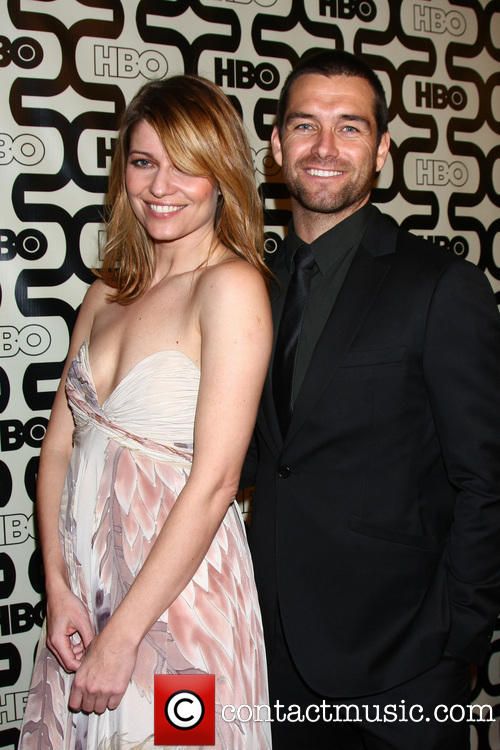 Erin Moriarty as Annie January / Starlight
A light-emitting superhero and member of the Seven. One of the few superpowered individuals sincere in helping the public, she questions her loyalty to the Seven after learning of their true character.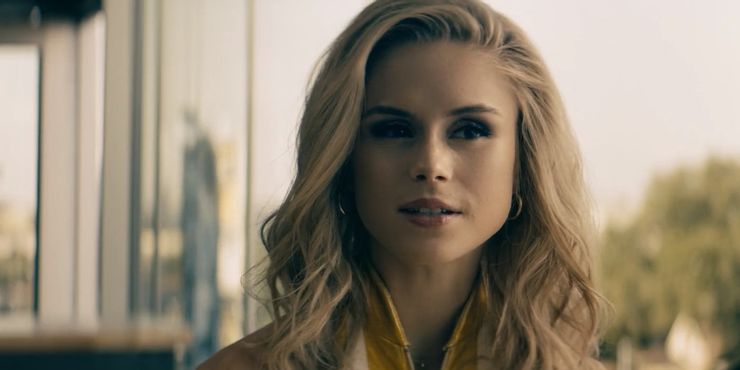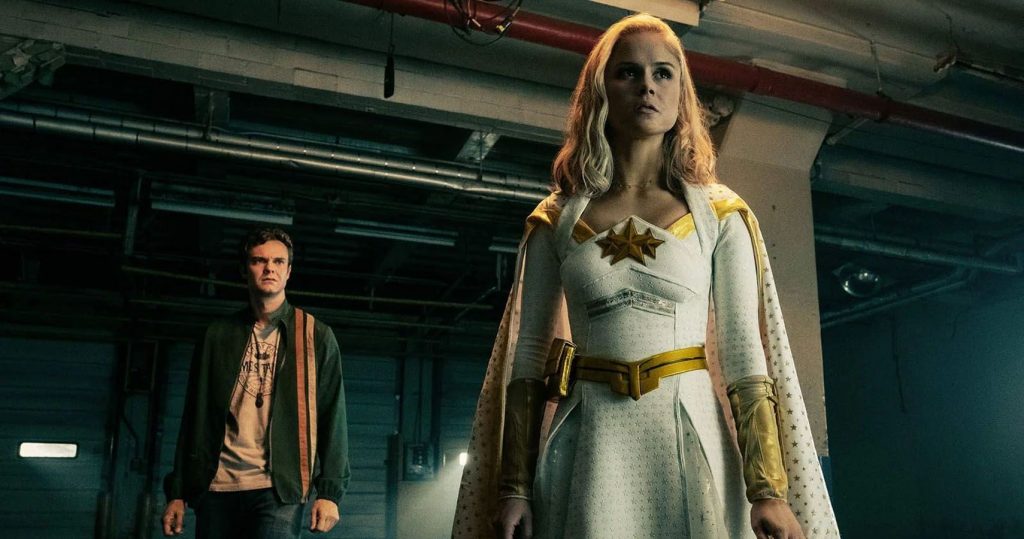 Erin Moriarty is an American actress. She is best known for her role as Annie January / Starlight in the Amazon Prime Video series The Boys (2019–present), based on the comic book series of the same name. Prior to The Boys, she had notable roles in Netflix's Jessica Jones (2015), HBO's True Detective (2014), and ABC's Red Widow (2013). Outside of television, she has appeared in acclaimed independent films The Kings of Summer and Captain Fantastic, among others.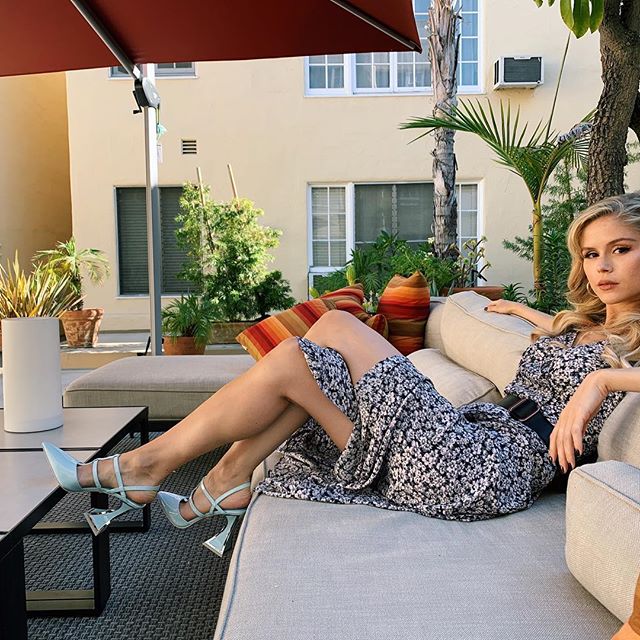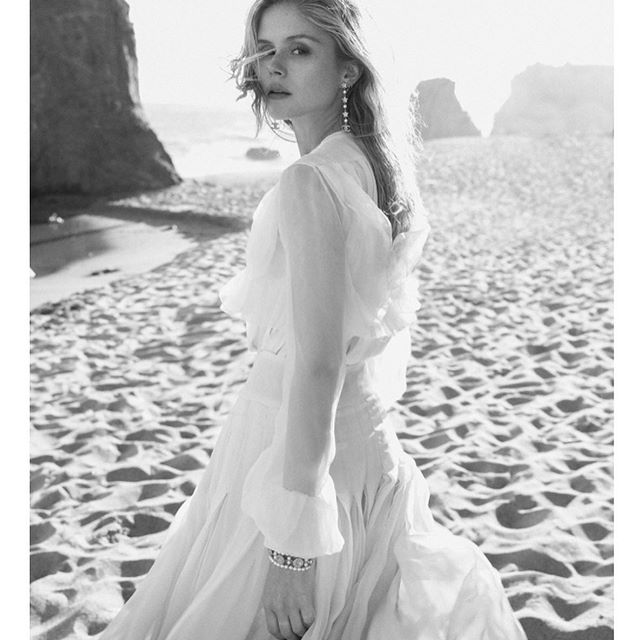 With her career skyrocketing, it's only natural that people are curious about Moriarty's dating life. But you'll be hard-pressed to find a lot of personal information about the actress. Her Instagram account does feature pictures with Jacob Artist, an actor, and dancer, who she was rumored to be dating back in 2013. Those rumors were never confirmed, and she's considered to be currently single.
Dominique McElligott as Maggie Shaw / Queen Maeve
A veteran member of the Seven with enhanced physical strength and durability. Although she once wanted to protect innocent lives, she has become disillusioned and suffers from burnout.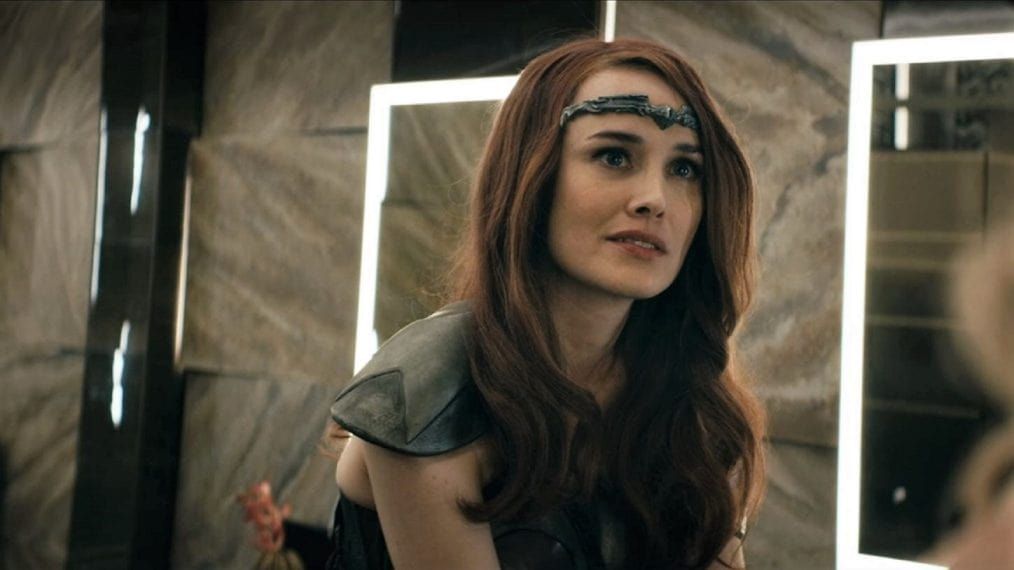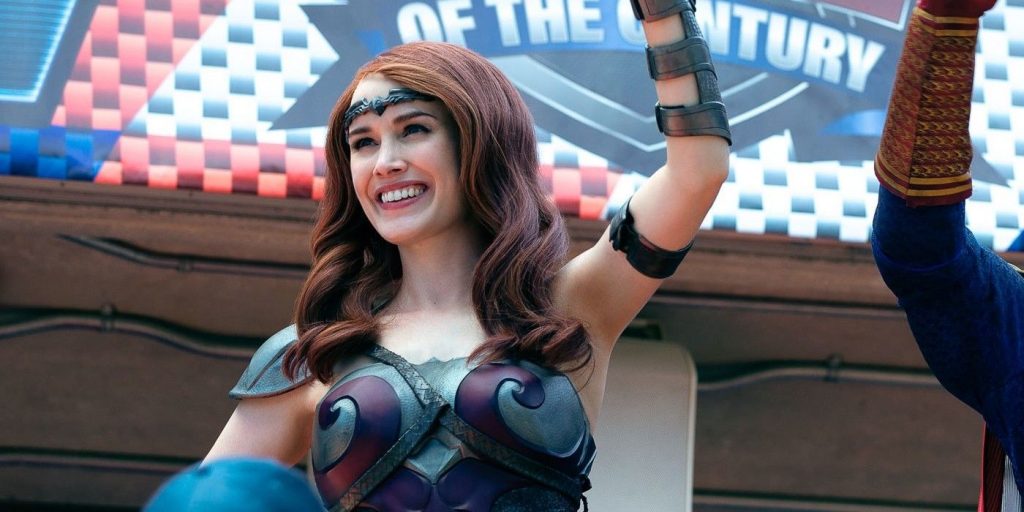 Dominique McElligott starred in Moon (2009) and the RTÉ television series Raw before leaving to film Leap Year (2010). From 2011 to 2012, she played a lead role in the AMC series Hell on Wheels. In 2015, she starred in ABC's The Astronaut Wives Club. In 2016, McElligott played Hannah Conway, wife of the Republican presidential nominee, in the fourth and fifth season of the Netflix show House of Cards. She plays Queen Maeve on Amazon Prime Video's original series The Boys, which is based on the comic book series of the same name.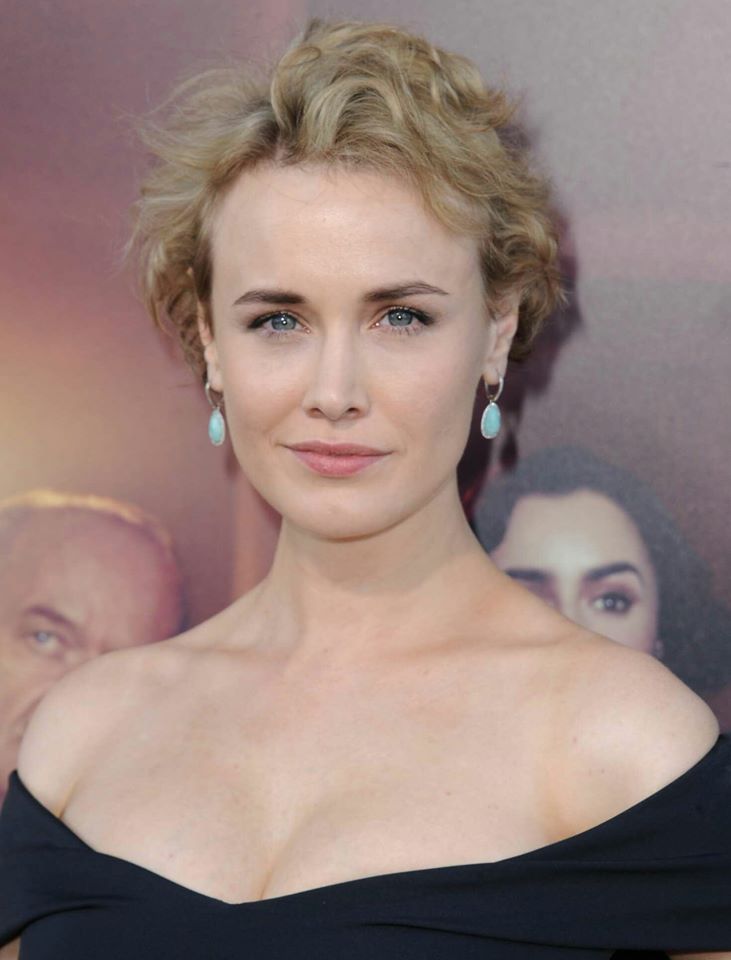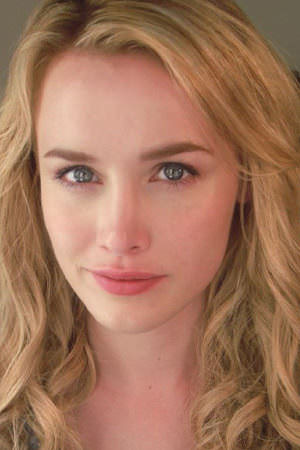 Dominique McElligott knows the corner of Hollywood for more than a decade. Unfortunately, Hollywood spies and columns aren't much aware of Dominique McElligott personal affairs. Even, she is elusive in social Media.
Jessie T. Usher as Reggie Franklin / A-Train
A speedster member of the Seven. He is determined to maintain his status as the fastest speedster, resulting in him becoming addicted to Compound V.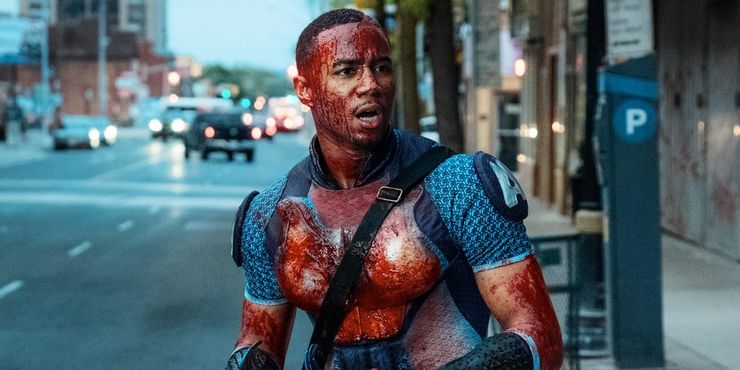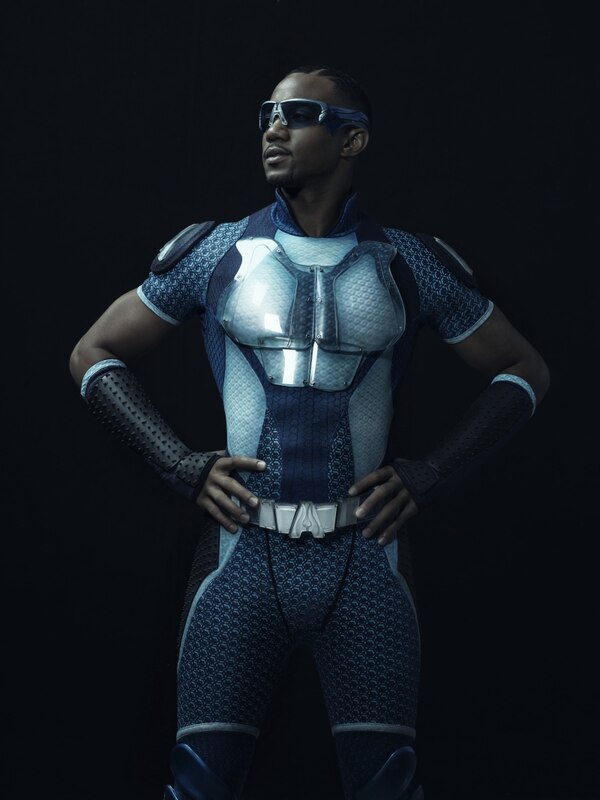 Jessie T. Usher is an American actor. He starred as Cam Calloway on the Starz television series, Survivor's Remorse. He previously played Lyle on Level Up. In 2014, he appeared in When the Game Stands Tall and the voice of American Boy in Teenage. In 2016, Usher co-starred in Independence Day: Resurgence. He is part of the main cast of Amazon Prime Video's original series The Boys, which is based on the comic book series of the same name, playing Reggie Franklin / A-Train.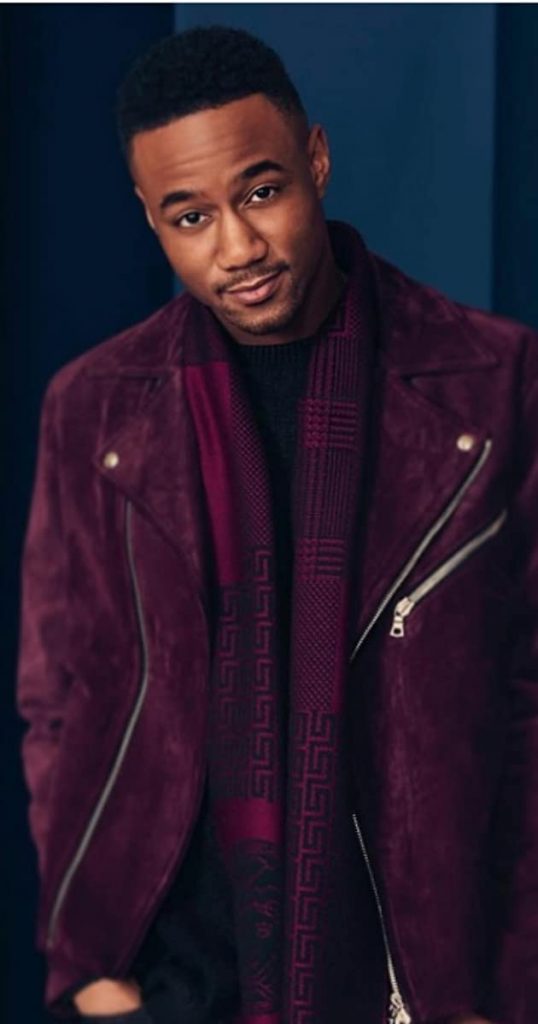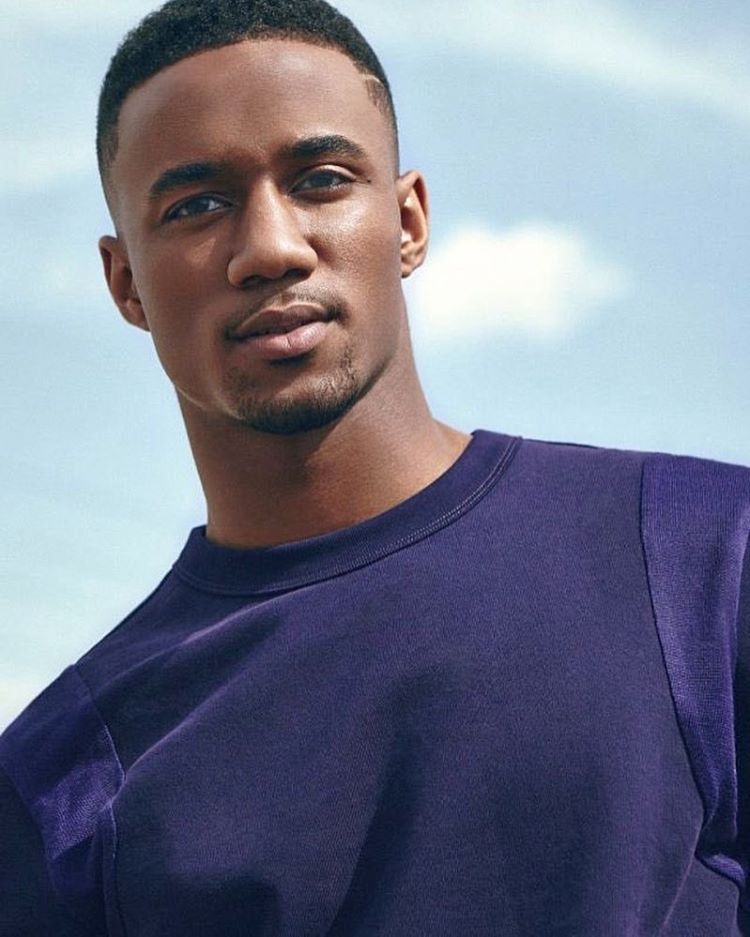 Laz Alonso as Marvin T. "Mother's" Milk (MM)
The second in command of the Boys who is responsible for organizing and planning their operations. A former US military medic, he is motivated by his attorney father working himself to death while attempting to bring Vought down. He is Butcher's closest ally.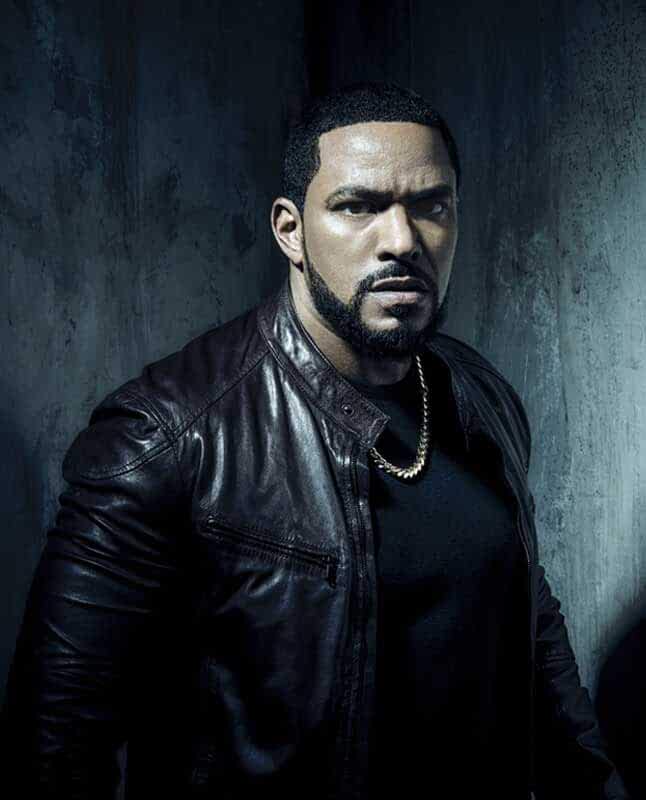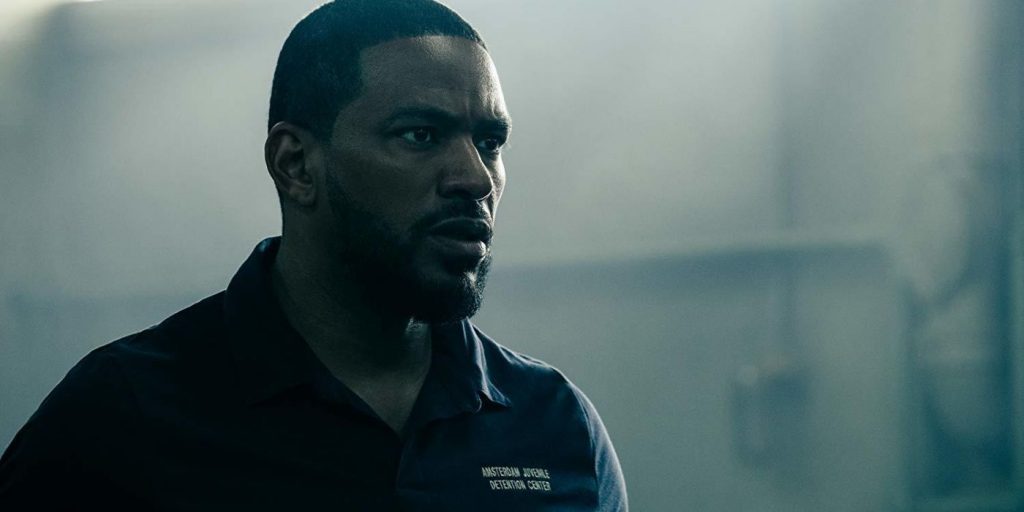 Lazaro Alonso is an American film and television actor known for playing Tsu'tey in James Cameron's science fiction film Avatar and Fenix Calderon in the film Fast & Furious. Alonso has had roles in other films such as Jarhead, This Christmas, Miracle at St. Anna and Detroit. As of 2019 Alonso is part of the main cast of Amazon Prime Video's original series The Boys based on the comic book series of the same name playing the character known as "MM" (Mother's Milk).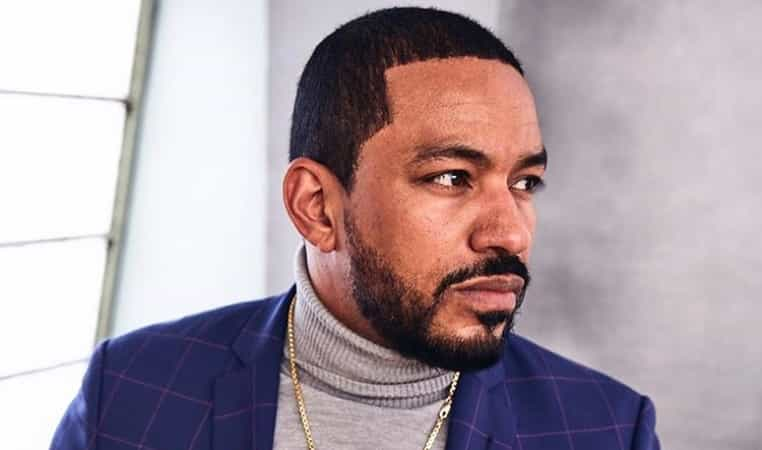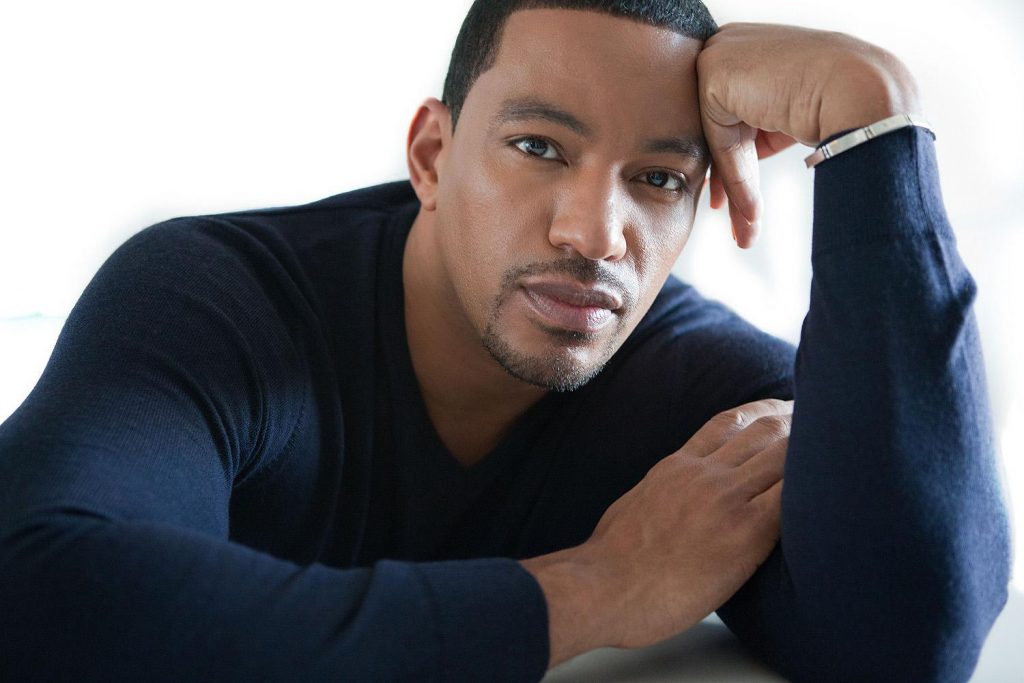 Chace Crawford as Kevin Moskowitz / the Deep
A member of the Seven who possesses the ability to communicate with aquatic life and breathe underwater. He is looked down upon by the other members of the Seven due to his status as the group's token aquatic hero. Patton Oswalt voices his gills.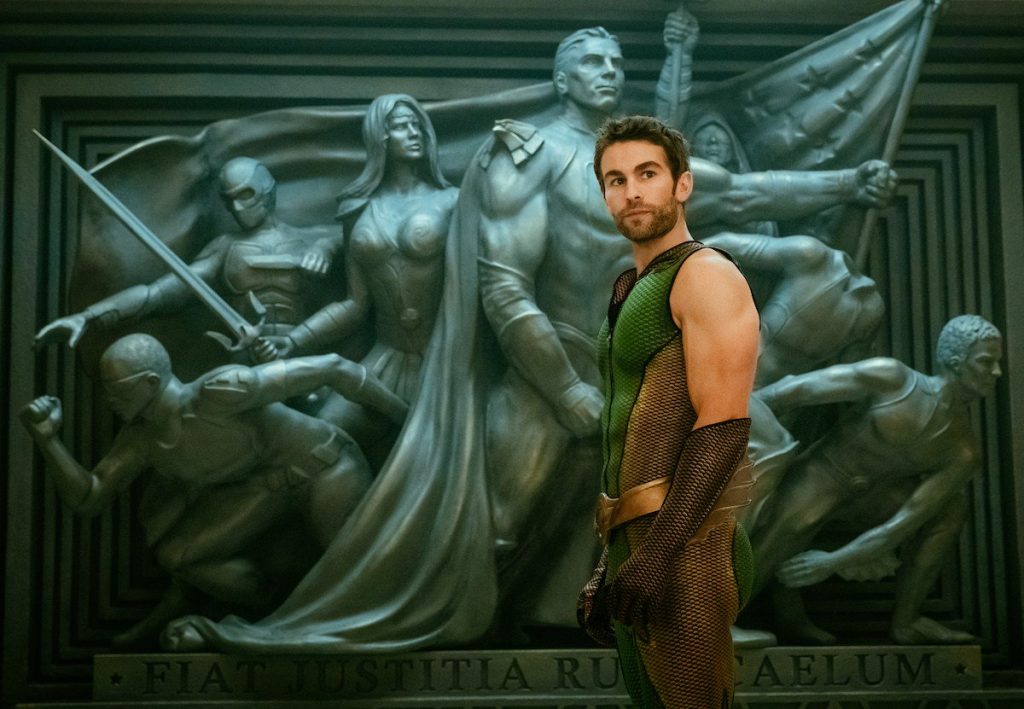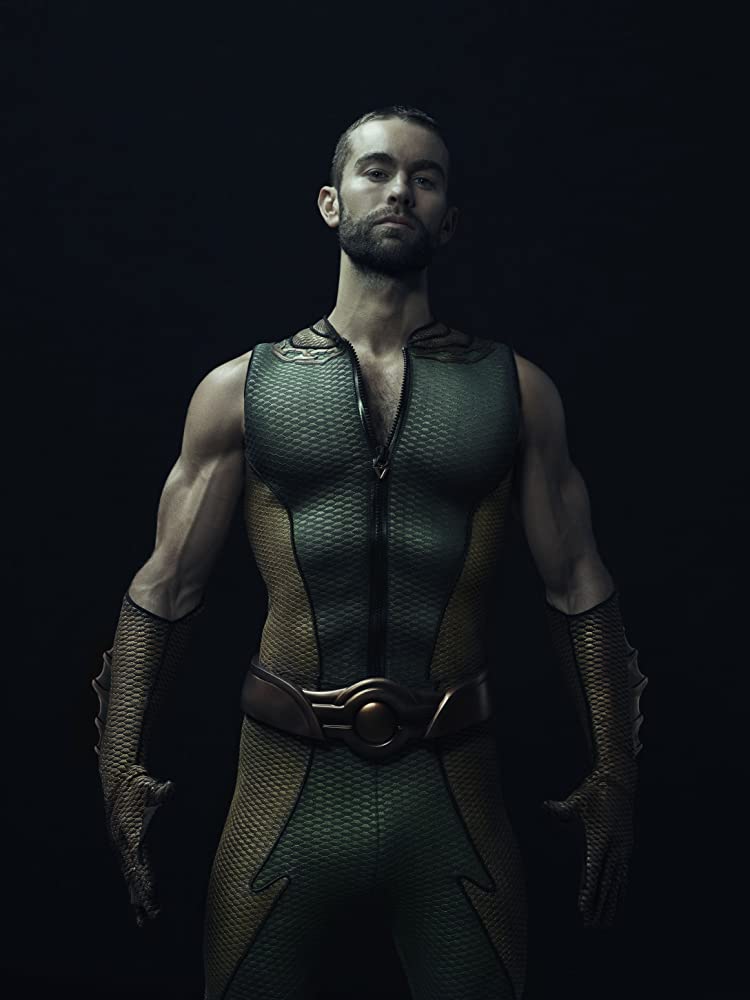 Christopher Chace Crawford is an American actor, known for his portrayal of Nate Archibald on The CW's teen drama series Gossip Girl. He is also known for starring in the films The Covenant (2006), The Haunting of Molly Hartley (2008), Twelve (2010), and What to Expect When You're Expecting (2012). In 2015, he portrayed Billy LeFever in ABC's short-lived drama series Blood & Oil. In 2019, he appeared as a member of the main cast of the Amazon Prime Video original series The Boys, based on the comic book series of the same name, portraying the Deep.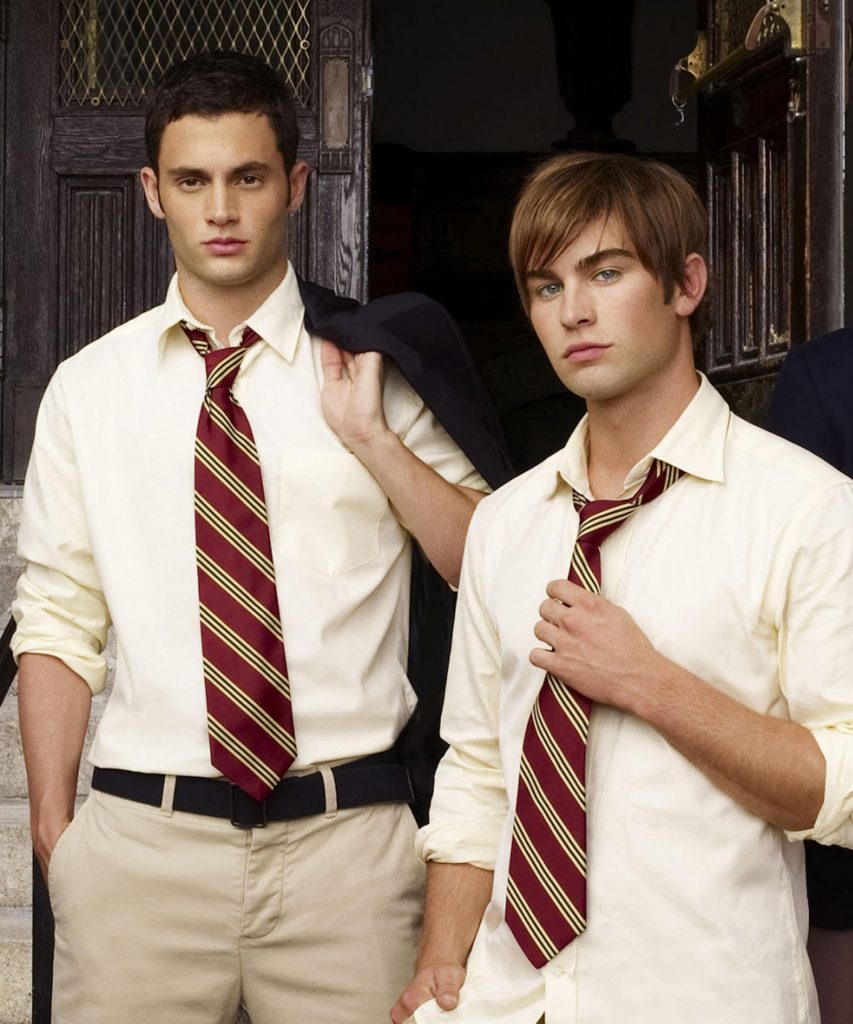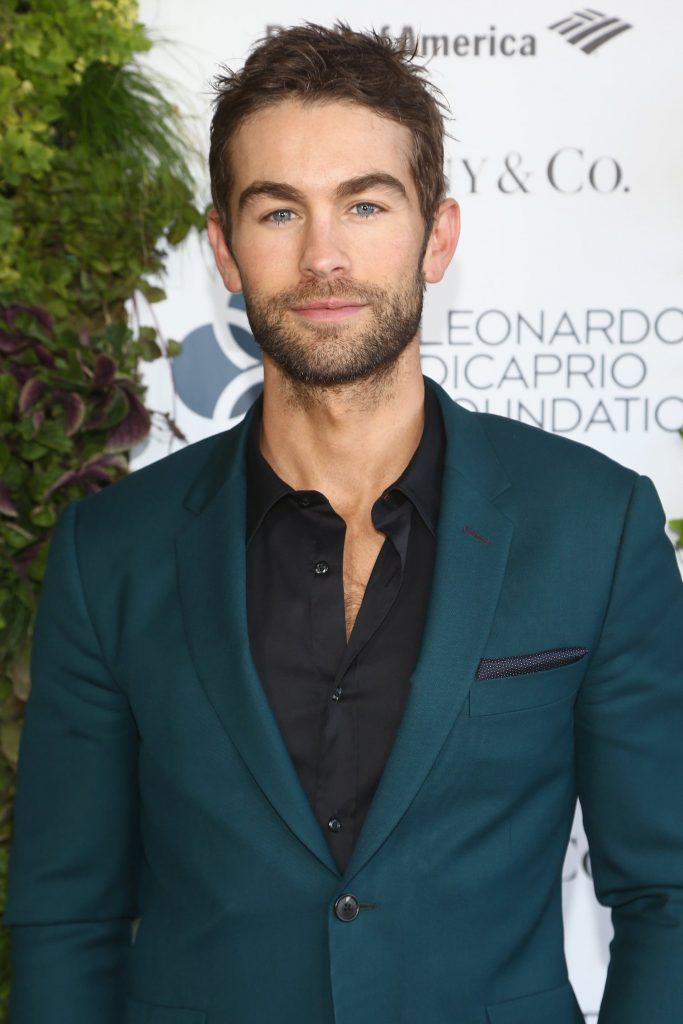 Chace Crawford has confirmed he is single after splitting from actress girlfriend Rebecca Rittenhouse. Speaking to Us Weekly at the 2019 Tribeca Film Festival's The Boys screening in New York on Monday, the hunk admitted he's been casually dating, making no mention of Rebecca, who he had been dating for three years.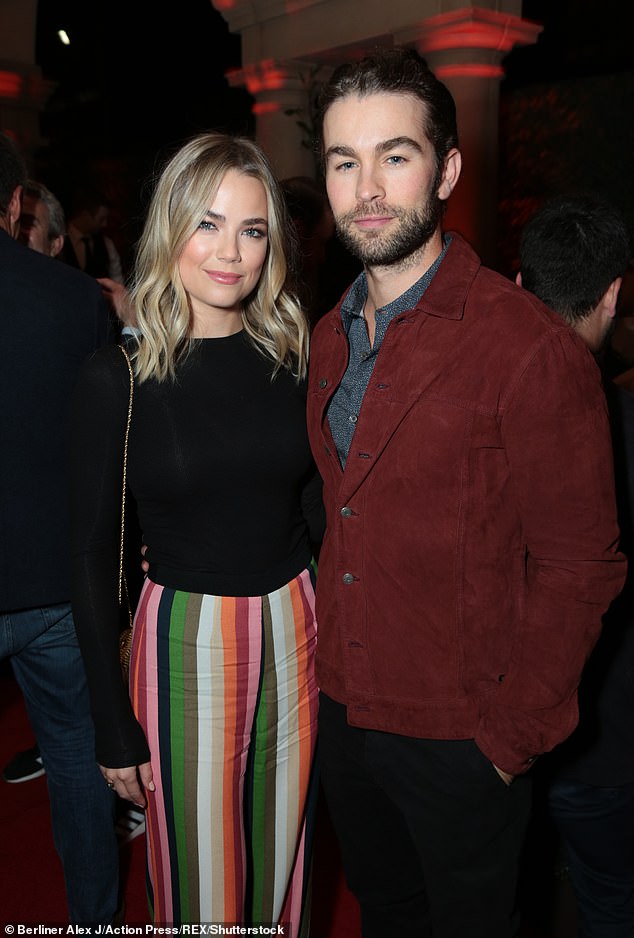 Tomer Kapon as Serge / Frenchie
A member of the Boys and international arms trafficker skilled in munitions, ordnance, infiltration, and communications. After being coerced into joining to protect his criminal friends, he seeks redemption for his past crimes while battling Vought.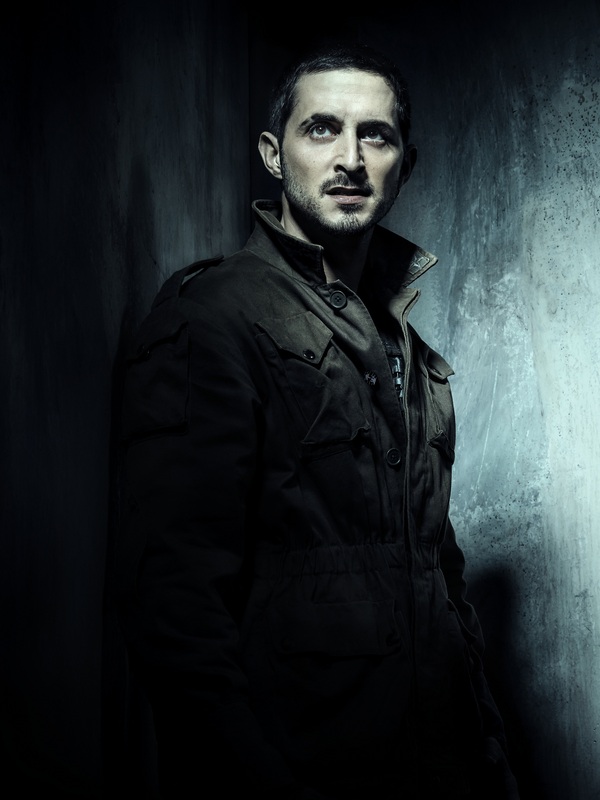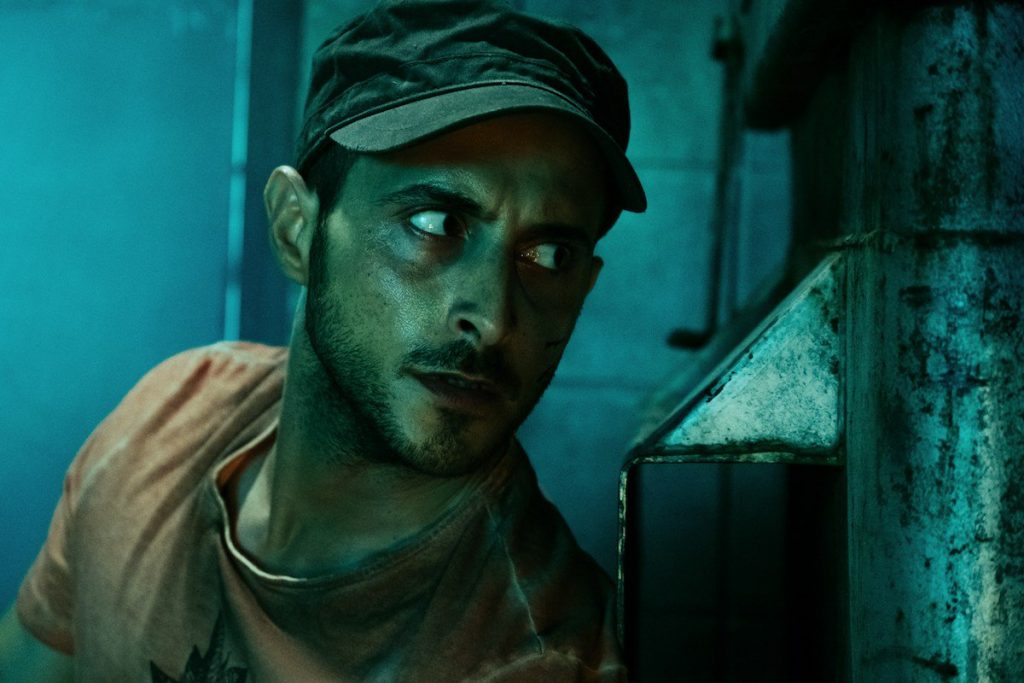 Tomer Kapon is an Israeli actor. He has starred in popular Israeli exported television such as Hostages and the political thriller television series Fauda. In 2016 he was awarded an Ophir Award for Best Supporting Actor in One Week and a Day. He stars in When Heroes Fly and in Amazon series The Boys.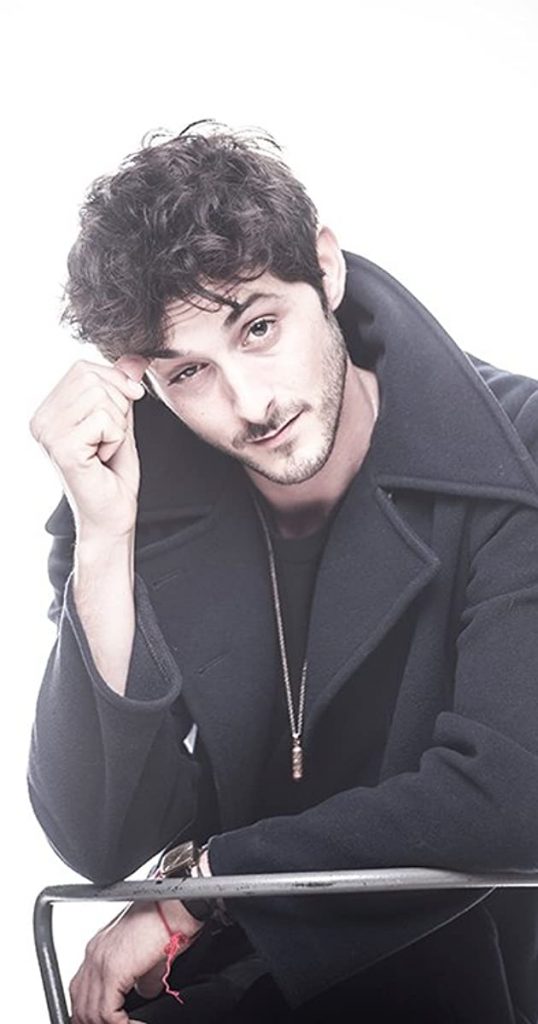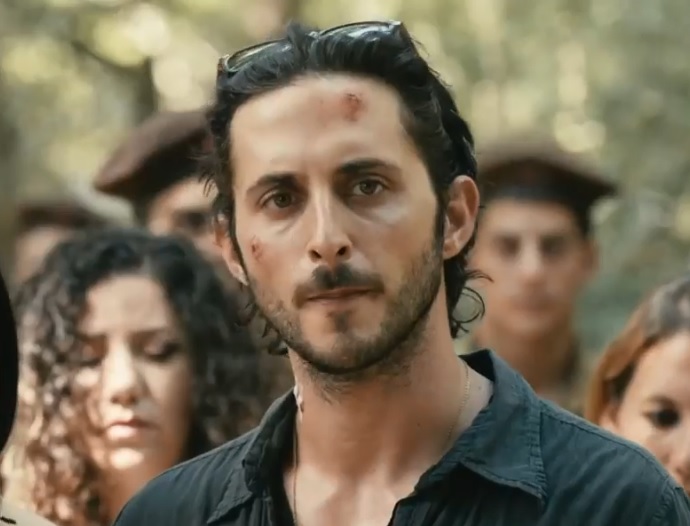 Tomer Kapon has been in a relationship with Israeli actress Ortal Ben-Shoshan since 2012.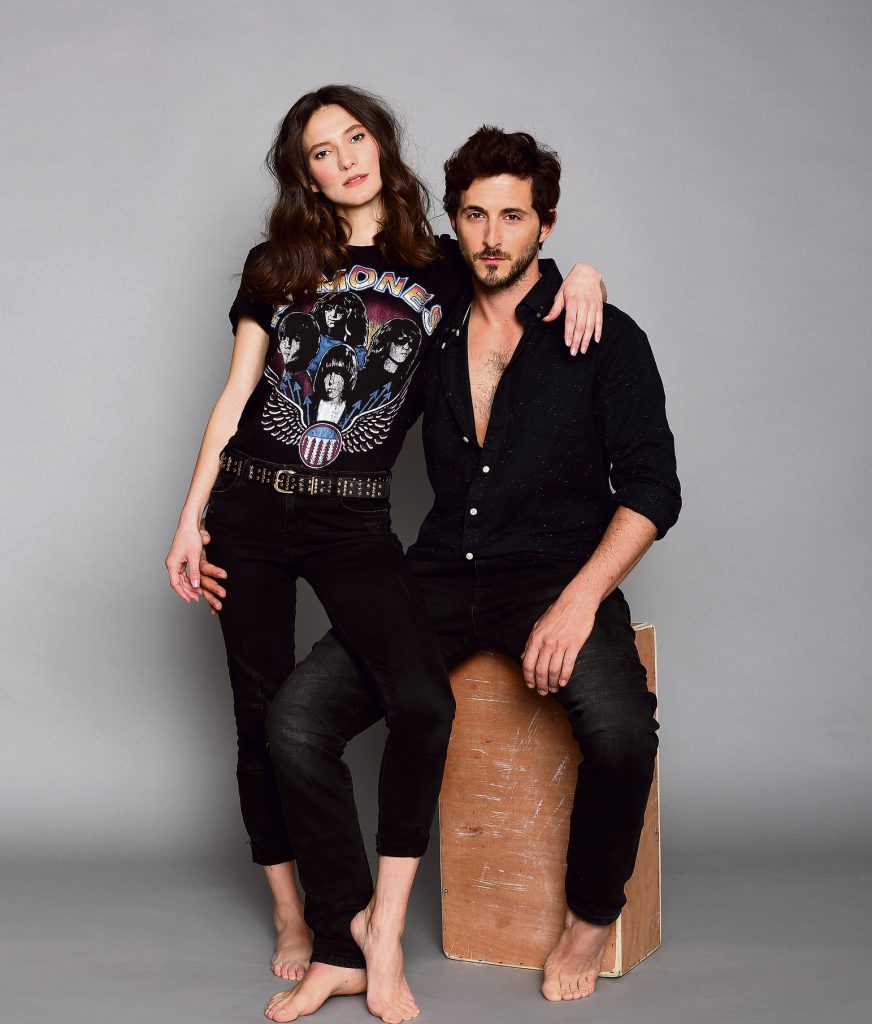 Karen Fukuhara as Kimiko Miyashiro / the Female
A mute member of the Boys with enhanced strength and regenerative healing. Involuntarily injected with Compound V as part of a scheme to create superpowered terrorists, she joins the Boys after they rescue her.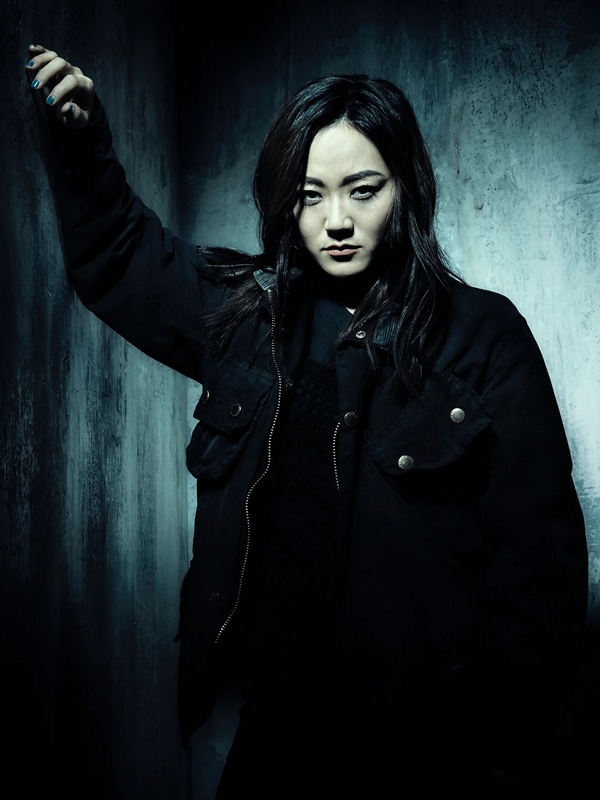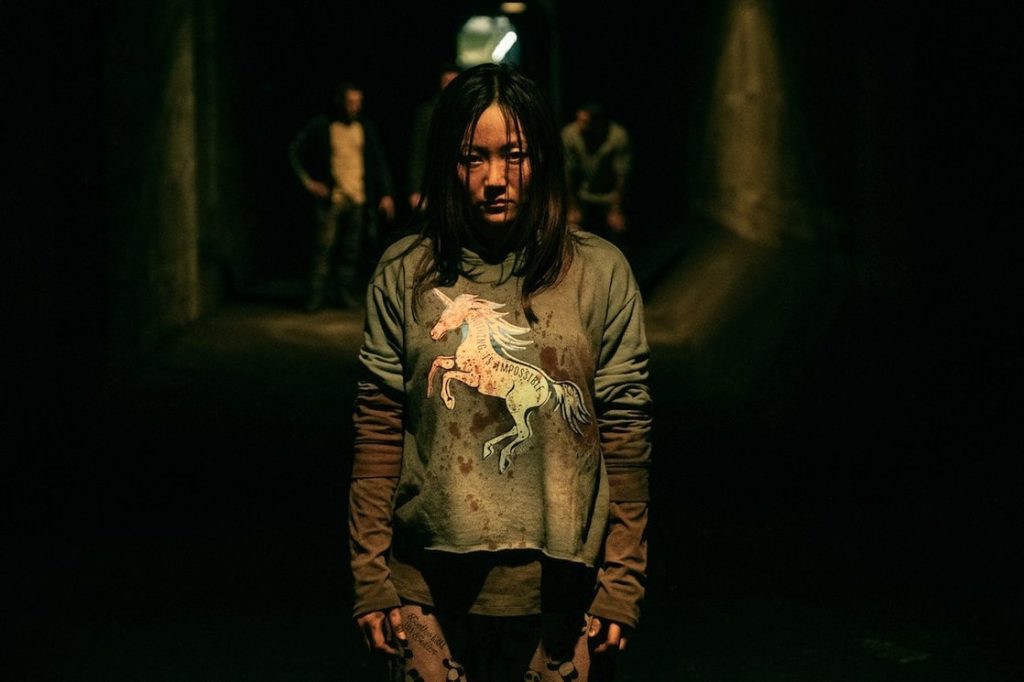 Karen Fukuhara is an American actress, best known for her roles as Tatsu Yamashiro / Katana in the 2016 superhero film Suicide Squad and as Kimiko Miyashiro / The Female in the Amazon Prime original series The Boys (2019–present). Fukuhara is also known for voicing the character Glimmer from the Netflix series She-Ra and the Princesses of Power and Kipo from Kipo and the Age of Wonderbeasts.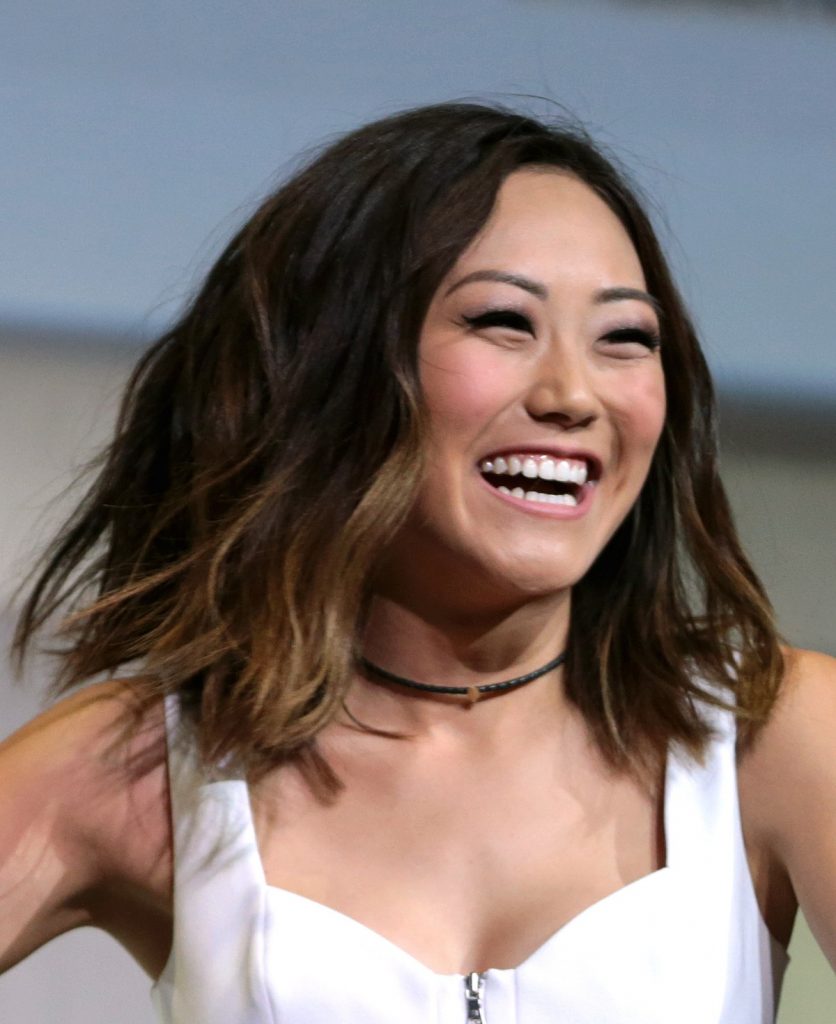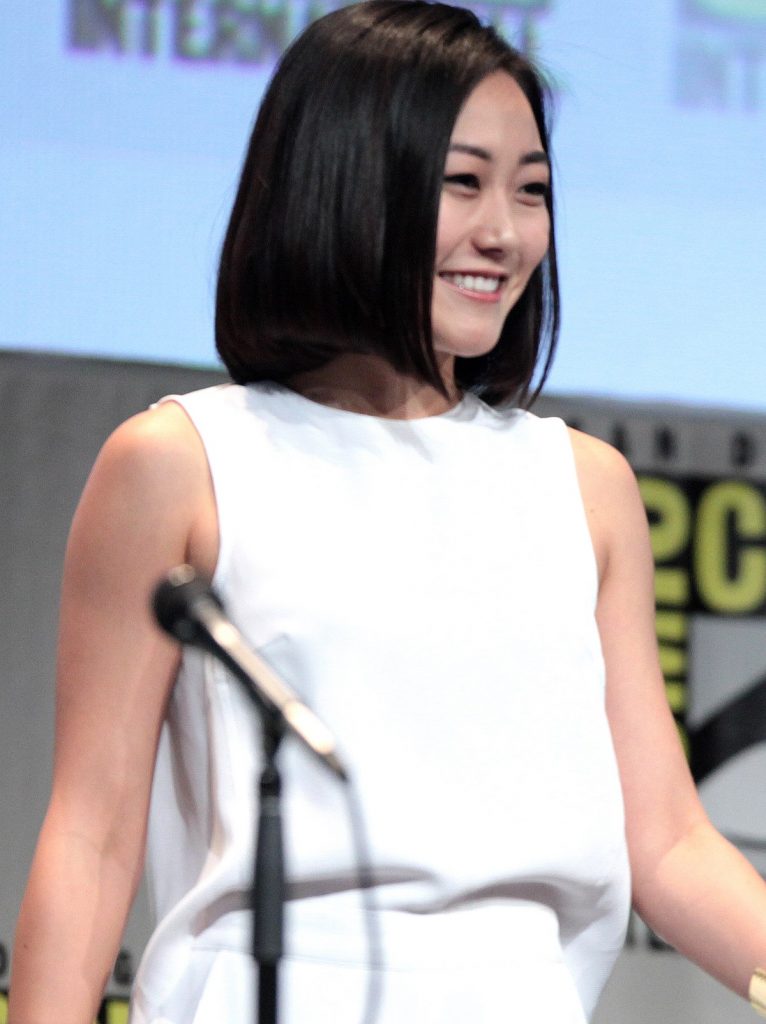 At this moment, Karen is dating a young man named Keith Tio. Talking about Keith Tio, at first, he comes off as a model.