The Ranch is an American streaming television sitcom which debuted in 2016 on Netflix and ran for four seasons. It has 80 episodes total and ran from 2016 to 2020. The Ranch was particularly liked by the viewers and critics because of its characterizations and solid performances. Ashton Kutcher and Danny Masterson were seen on the screen together once again after the That '70s Show in this series. The show is set in a fictional place Iron River Ranch and it centers around the life of the Bennetts. Most of the critics concluded that the sitcom overall was good for casual watching. There were also those who thought that the jokes fell flat most of the time and the series didn't have anything new to offer. It was however really popular among the masses.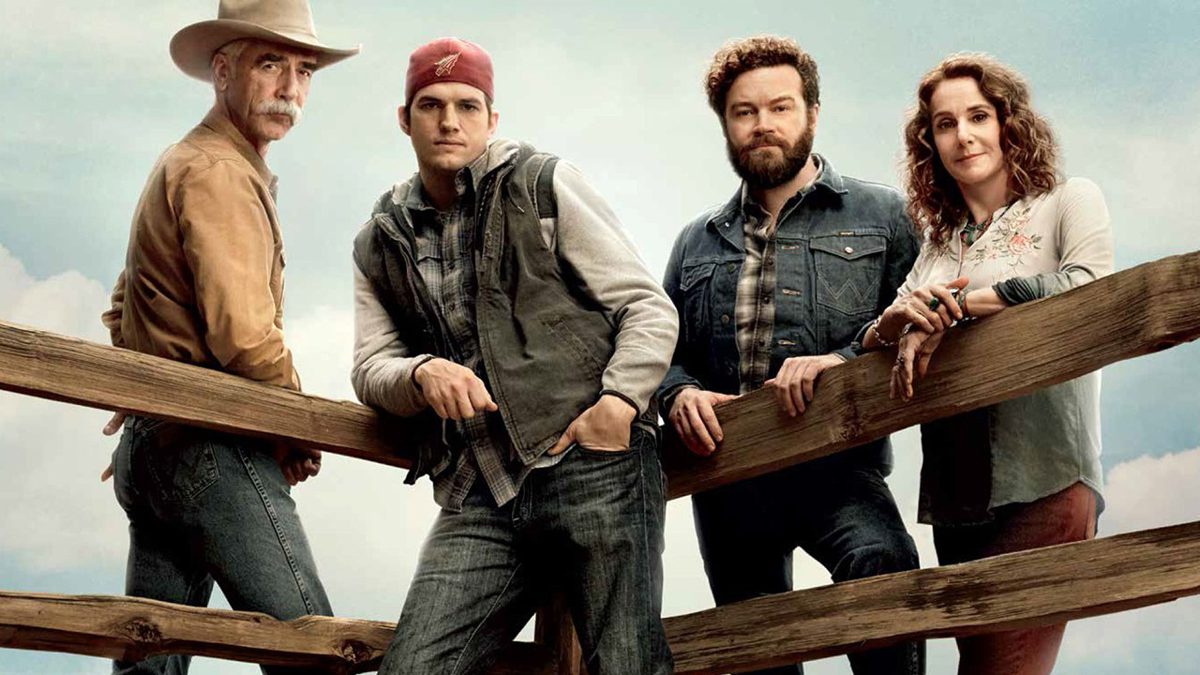 What sets The Ranch apart from other Netflix series is the fact that it was filmed in front of a studio audience. In an interview with Entertainment Weekly Ashton Kutcher shared that the first priority for the makers of The Ranch was to set the show in "small-town America. It's the middle of the country, the heartland … yet nobody makes content for them, I don't think the success of Duck Dynasty was an accident. I think that show was successful because it spoke to a specific audience that can relate to that life."
Here are some interesting facts about the Ranch cast members and recent pictures of them from 2020.
[lwptoc]
Ashton Kutcher (Colt Bennett)
Ashton Kutcher is a popular American actor, producer, activist, and entrepreneur. Ashton's career in the entertainment industry started with acting and modeling in 1998. His first acting project on television was That '70s Show which ran from 1998 to 2006. He is a successful actor and model who also runs several businesses of his own. He has worked extensively for the protection of children and also established an international human rights organization in 2009. It is now known as Thorn: Digital Defenders of Children. He has done everything in his power to be a spokesperson for sexually exploited children and victims of human trafficking while actively doing whatever he can to protect them. His hobbies include working out, music, video games, and partying. He is a black belt at Brazilian jiu-jitsu.
Danny Masterson (Jameson "Rooster" Bennett)
American actor and disc jockey Daniel Peter Masterson was born on March 13, 1976. In 2020, he was in the news for all the wrong reasons when he was arrested and charged with three rape allegations. He denied the rape charges and his wife was equally shocked by the allegations. If convicted, he could face up to 45 years in prison. Danny Masterson was one of the main attractions of The Ranch cast. He started his career as a model when he was only four years old. He was part of many commercials and even sang for some, by the time he was sixteen years old he already had extensive experience of being in front of the camera. He is married to the American model, actress, and singer Bijou Phillips since 2011 and the couple has a beautiful daughter.
Sam Elliott (Beau Roosevelt Bennett)
Award-winning American actor Sam Elliott started his acting career in 1969. He is known for his deep voice and well-acknowledged as a character actor. He is married to the American stage and television actress Katharine Ross. Apart from his impressive acting career and voice-over narrations, Sam Elliot was named the grand marshal of the Calgary Stampede parade in 1998. He rode in the procession before an estimated 300,000 spectators which was pretty impressive since such an opportunity is only given to some actors.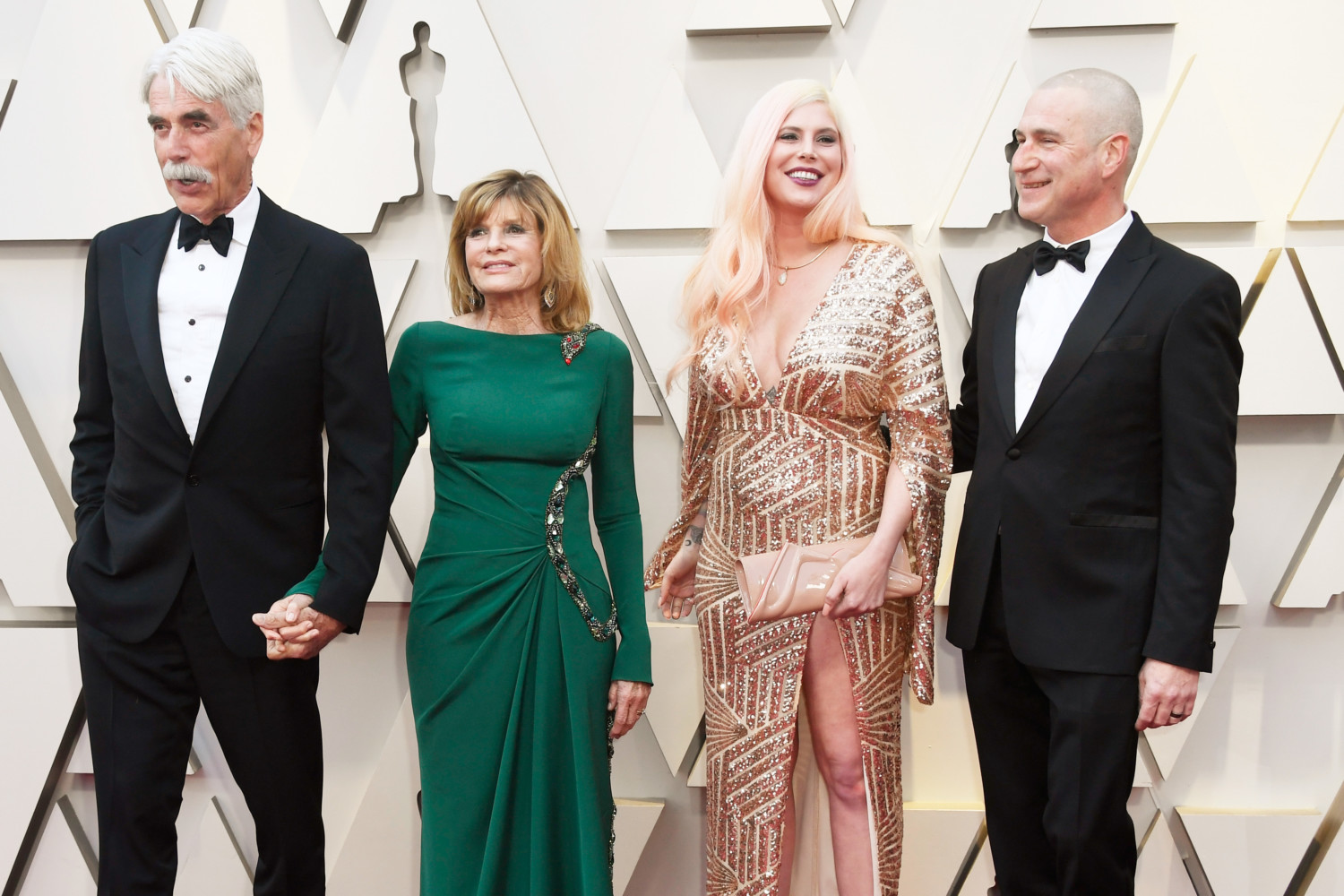 Elisha Cuthbert (Abby Phillips-Bennett)
Elisha Cuthbert became a permanent part of The Ranch cast from season 2 of the show. She is a Canadian actress and model who has been part of many notable films and television series. For many years Elisha Cuthbert was in all the hottest women lists published by leading magazines from 2004 to 2016. She can also speak French and she paints to relieve stress. Elisha Cuthbert is married to Dion Phaneuf who is a Canadian professional ice hockey defenceman. Elisha Cuthbert and Dion Phaneuf launched a virtual 5K walk/run in support of Special Olympics PEI in November 2020.
Debra Winger (Maggie Bennett)
American actress and producer Debra Lynn Winger was born on May 16, 1955. Her acting career started in 1976 and even though she has been associated with the entertainment industry for such a long time and has won so many awards, in 1995 she decided to take a break from acting and was quite honest about the reasons. In an interview she gave in 2002 she shared, "I wanted out for years. I got sick of hearing myself say I wanted to quit. It's like opening an interview with 'I hate interviews!' Well, get out! I stopped reading scripts and stopped caring. People said, 'We miss you so much.' But in the last six years, tell me a film that I should have been in. The few I can think of, the actress was so perfect". After taking a long break she made a comeback in 2001 with the film Big Bad Love which was written and directed by her husband, Arliss Howard. Debra Winger married actor and director Arliss Howard in 1996.
Kelli Goss (Heather Roth)
Kelli Goss is a 28-year-old American actress who has done a lot of work on television. She started her acting career in 2010 with the Nickelodeon comedy series Big Time Rush. Her role in The Ranch is considered one of her best work so far. She has also starred in other popular shows such as My Name Is Earl, The United States of Tara, Hannah Montana, and Hollywood Heights. Her career took off in 2013 when she starred in The Young and The Restless. She is engaged to attorney Justin Wilmers.
Megyn Price (Mary Roth)
American actress Megyn Price started her acting career in the early 90s. She also has singing talent and she also directed an episode of Rules of Engagement. Her first television appearance was in one of the episodes of the famous television series Quantum Leap. Since then she has been part of many films and television series. Megyn married screenwriter, producer, and director Bill Lawrence but that marriage did not last long. Megyn is now married to Edward Cotner, who she was dating in high school but then they parted ways only to be united again. She worked as an investment banker for a year before starting a career in acting.
Dax Shepard (Luke Matthews)
American actor, writer, comedian, director, and podcast host Dax Shepard was born on January 2, 1975. Although he always had a great sense of humor, he never thought he had the confidence or the desire to actually take-up stand up comedy or acting as a career. However, he ended up taking training at the trained at The Groundlings Theater for improv and sketch comedy. It took him long eight years of auditioning to get his first paid acting role. Dax is married to actress Kristen Bell, the couple has two children. He dedicated a lot of his time to the Hollenbeck Youth Center which is an after-school program that provides an opportunity to at-risk inner-city youth.
Kathy Baker (Joanne)
Kathy Baker is an Emmy Award-winning American actress who has some memorable roles to her credit. She started her acting career in theatre and made her screen debut in the drama film, The Right Stuff in the year 1983. She has played impressive roles in more than 50 films. Kathy lives in Southern California with her second husband Steven Robman, who is a director and a producer. The couple got married in 2003. Kathy has a son and daughter with her first husband. Kathy is dead against plastic surgery, in fact, she has openly said that she wants to be the only American actress who does not want to get plastic surgery done. She is not afraid of getting or looking old.
Barry Corbin (Dale)
Barry Corbin is an American actor who started his career in the 1960s. He always wanted to be an actor even when he was a child he dreamed of performing someday. Barry studied theatre at Texas Tech University. Once he started his acting career, he carved a niche of his own and ended up winning many awards for his outstanding performances. He has always been really open about his struggles as an actor and has talked about how actors should always be ready to be rejected several times before they finally succeed.
Have you watched The Ranch? Which characters and actors are your favorites? Share your views.