Zaroon and Kashaf's lives have gone on totally different tracks after University and the difference between the challenges that the two face in life were even more obvious today. Zaroon easily managed to clear his CSS exams and rightly thinks that 'zindagi mei kitni aasani se kitna significant change aa jata hai'. He cannot in any way relate to the struggles that Kashaf, a girl who studied in the same college with him, has to go through in order to get even minor things done. Kashaf put her career on hold in order to help her mother to get her sister married. I have to say that although I was not really looking forward to this particular episode because I guessed that there would be more of Kashaf's family and Zaroon/Asmara in this episode than anything else but the scenes in the first half especially were very heart wrenching. They were beautifully directed and I could feel the love that Kashaf, her sisters and their mother feel for each other. I did feel though that Rafia should not have insisted that Murtaza should attend the wedding in particular, I quite agree with the notion that if the proposal could have been finalized without the presence of Murtaza, the wedding could have taken place without him too. We also found out in today's episode that Rafia even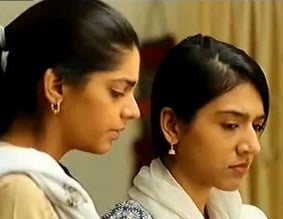 gave her jewelry to Murtaza's second wife when he got married to her. I understood Rafia's concerns in the first half of the show and she was right in hoping that Murtaza may just have a change of heart but later on I felt that Rafia was letting Murtaza walk all over her. And now after everything that has happened, I see absolutely no reason why Rafia should expect anything from Murtaza.
Did anyone notice the sounds in the background when Zaroon was writing his diary? The biggest change in Zaroon's life will be that he will be moving away from his family and starting an independent life, something that he is very excited about. Luckily, there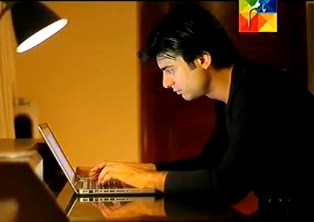 were just a couple of Zaroon/Asmara scenes in this episode and the confrontation that the two had seemed like nothing new. The issues Zaroon is having with Asmara are the same which he has had with Sara for a very long time. I have to agree with Sadaf that it is difficult to keep track of time in this play and many times I am left wondering, how much time has elapsed between different happening. I am guessing that three or four months have passed till now from the time that Zaroon and Kashaf left the university.
I have to say that although I did not have any high hopes from this episode but for me at least it delivered for most part. I think it was important to show Murtaza's attitude and also the way Rafia and her daughters struggled to get Sidrah married. It seems like things are going to move on for good in the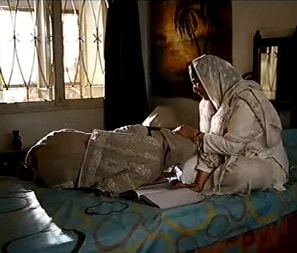 next episodes and the tables will turn. How satisfying would it be if Rafia asks all these people who want to be best friends with her all of a sudden to leave them alone. A father like Murtaza deserves just that. I have to say that today's episode belonged to Mansha Pasha, Sanam Saeed and Samina Peerzada and must give all of them and the director credit for breathing life in these scenes.
The Nigar/Haleema scene I think was quite unnecessary, everything else worked fine for me. I am guessing that we are going to see more of Zaroon and Kashaf's lives separately for the next couple of episodes or so until they meet again. Overall, this episode was quite satisfying although the general opinion may be quite different! Bring it on guys!
Fatima Awan.