Yes I totally agree with the notion ke Zaroon Junaid ke sitaray gurdish mei hai!! Fawad Khan and Sanam Saeed were super today and the dialogues were just mind blowing, they depicted perfectly Kashaf and Zaroon's state of mind. I enjoyed watching Kashaf fuming with anger and the way Zaroon could not muster up the courage to answer her call. So many dialogues made me laugh, the wit, hidden humor and not to mention the irony in them was beyond brilliant. Honestly speaking there is so much I want to talk about that I am not sure where to start from!
What a relief it was to see that Zaroon Junaid has his mind all made up and all the confusion is gone. He understands that changing how Kashaf feels about him will be a daunting task but at the same time he fails to understand why Kashaf dislikes him so much! Zaroon also wonders why he lets Kashaf walk all over him but even a fool can see that he is madly in love with the girl he could not even stand in the University and the biggest problem is getting through to her because she just won't listen. The way Zaroon begged Sir Ibrar to convince Kashaf and the manner in which Sir Ibrar reacted was too cute for words. Zaroon Junaid wants Kashaf in his life; he does not care what his mother thinks about Kashaf's family background and even the way Kashaf feels about him makes no difference to him…he is madly in love with this girl and will do anything to have her in his life. I have to say that after a long time I liked Zaroon today because he really did look like a changed man who does not look at things the way he used to. He even admits that he has been wrong in the past and is willing to do anything to make up for it.
Kashaf vows ke vo Zaroon ka dimagh thikanay laga kur hi rahe gi and proved that she really was quite capable of doing so. The only problem is that Zaroon is not playing any games now so there is nothing to fix there! I don't blame Kashaf at all for feeling the way she does, she obviously still remembers what Zaroon said about her in the library and the fact that Zaroon and Asmara's engagement did not work out does not help too! How brilliant was Sidrah today, simply loved the role she played today and the way Zaroon reacted to Sidra's cool and calm manner was spot on too!! It was almost like he was thinking "wow there are "normal" girls in Kashaf's house too, not all of them bite!!" Mansha Pasha is an absolute delight to watch every time. Kashaf won't marry Zaroon even if he was the last man on earth…I think I have heard that line before many many years back!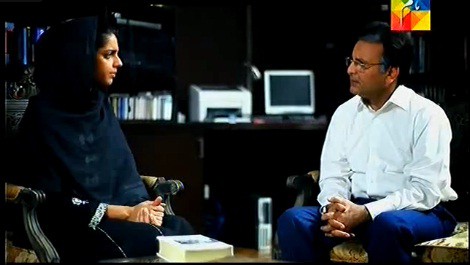 The mazboot waja that Kashaf gave for refusing to marry Zaroon was the exact opposite of the reason Zaroon gave for wanting to marry her…how ironic!! What will Zaroon have to do to prove to Kashaf that he is not so characterless afterall? After Sir Ibrar's conversation with Kashaf, it didn't come as a surprise when he was apprehensive to talk to her again. I did feel though that Kashaf was being a little too rude with Sir Ibrar given that he was her teacher, is her mentor and also someone she respects a lot…but then that is Kashaf for you. Kashaf is not willing to believe that Zaroon could actually be in love with her and finds it odd that both the proposals came one after another…she thinks it is plotting and planning just like the college days.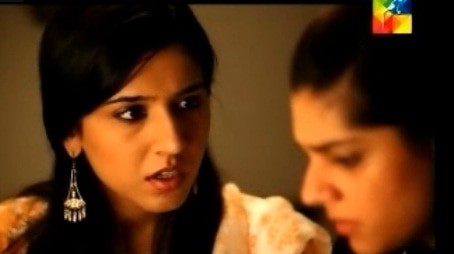 How wonderful, enjoyable and well executed was the scene where Zaroon calls everyone in his family one by one only because he is a total nervous wreck. Totally enjoyed that scene and the expression of relief on his face when Sidra picked up the phone and was willing to talk to him nicely too!!!
Coming to Murtaza, well he is surely trying his best to play the dad probably for the first time and guess what Nigar is helping! I was astonished to see that he actually thinks he gets to decide who gets married when.
When Kashaf asks herself while writing her diary that who her ideal really was or what he would be like…I thought finally, finally she was questioning herself about the whole marriage issue, thinking about what her ideal would be like.
Today's episode was simply brilliant; everyone played their part beautifully. Please share your favorite scenes and dialogues from today's episode.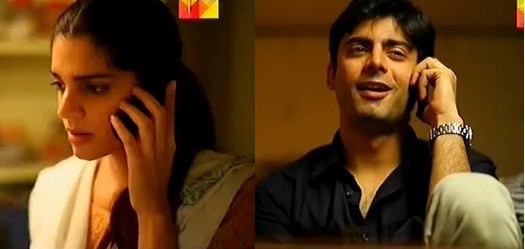 Tum apne ap ko samajhte kia ho??
Aik buhat acha insan!!
Sara din mei tumhe phone krti rahi aur tum mei itni jurat nahi thi ke tum mera phone uthao aur kurne chale tum mere saath shadi :D
Fatima Awan.