Kashaf and Zaroon know only too well that they are very different from one another and the conversation about the "chand" just amplified the differences between the two. Zaroon has faith that his marriage will work out despite of all these differences because Kashaf is a very nice girl and also because he loves her so much. Kashaf is still fearful and reluctant and probably for the first time is going to leave it to her luck to decide how things turn out for her. Rafia rightly advises Kashaf to be wise, flexible and compromising. I expected Kashaf to question her mother when it came to compromising because it is very true that girls are expected to compromise more than the men in our social set up. It is a woman's responsibility to make a marriage work and most often when it doesn't work out, the woman is held responsible. A balanced marriage however is one in which both the partners play their part. Kashaf is willing to go the extra mile in order to make the kind of home which she could never have before because her father refused to accept them. Rafia explained beautifully to Kashaf how her situation was very different from hers and Kashaf could not compare the two.
I thoroughly enjoyed the unromantic start to the romantic night scene. It was very well executed, the expressions on both sides were brilliant and the background score was perfect. Fawad Khan played the confused dulha perfectly and it was very interesting to hear what they were both thinking. I must add here that Zaroon sounded much more sensitive and caring than Kashaf. I seriously think that it is about time that Kashaf put the past behind her and give the poor guy benefit of the doubt if nothing else! Kashaf still judges Zaroon the way she always used to and if she had no respect for Zaroon or did not trust him why did she marry him? Zaroon has apologized enough; Kashaf should genuinely forgive him and move on!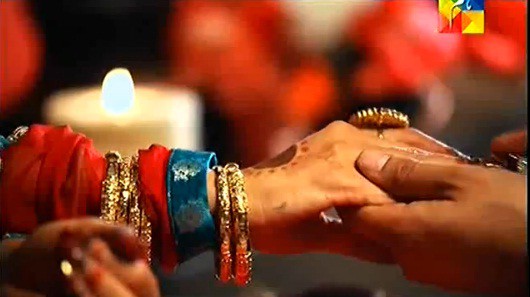 I found it rather odd that Ghazala was the one who broke the news of Zaroon's engagement to Osama, no wonder he was so shocked. Osama is good friends with Zaroon and Kashaf both so one of them should have told him by now about the engagement. One can imagine why Kashaf would not have told him but Zaroon should most certainly have informed him at least especially because he was getting engaged to Kashaf Murtaza! I definitely felt for Osama today since he had feelings for Kashaf right from day one and now she is married to his best? Friend! Asmara's message to Zaroon was very apt indeed, I expected Asmara to say just that and thanked God once again that she was out of the picture for good.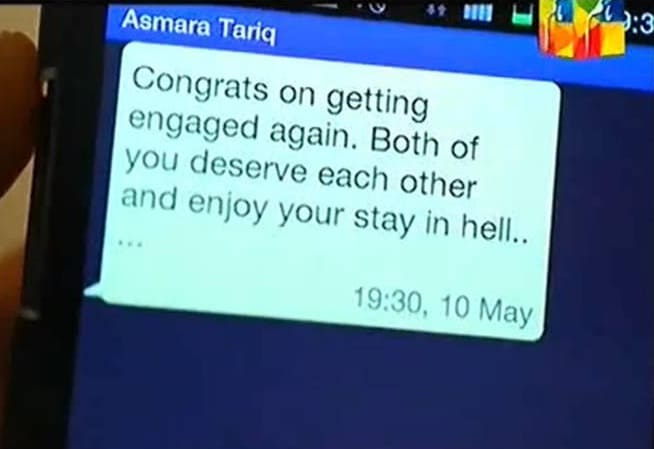 Although Ghazala tried to talk Zaroon out of the marriage right till the last minute but it was great to see that she did not turn into the evil Mother in Law who would show her disapproval openly.
The scene at Kashaf's house was another one of my favorite scenes from this episode. Everything about it made me smile from Hammad's foolish questions to Zaroon's reaction to Murtaza's Namaz invitation was absolutely wonderful. Fawad Khan's expressions in the scene when they are in the Masjid were priceless. The glances exchanged between Kashaf and Zaroon later on were very meaningful indeed and I am waiting anxiously for Kashaf to soften up. She should stop seeing Zaroon as the boy she knew in the university and accept him for the person he is now. I am definitely on team Zaroon now!

Fatima Awan.