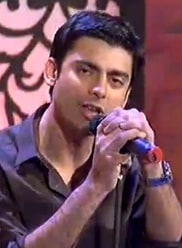 This episode was picture perfect right from the first scene to the last one, In fact it was so mesmerizing that I am still spell-bound and am hoping that I will do a fine job with writing this review! This is one episode which I am going to watch over and over again. Although all the scenes in today's episode were enthralling but dare I say that the most captivating part of this episode had to be Zaroon's live performance. The overall atmosphere was perfect, the crowd looked very 'genuine' too and the response was equally honest, it did not look like anything that was staged or directed but seemed more like a scene from a real concert.
Today's episode was simply flawless; the acting, direction and the dialogues all deserve special praise. Now we know for sure that when Zaroon is out to get something (someone!) he won't care about what people think about him, that particular rule only applies to all the women in his life. When Zaroon openly supported Kashaf in the class and then literally begged her to accept his gift, I found it difficult to believe that this was the same person who lectured her sister for coming home late saying that she should be more careful because she had to consider what the servants in the house may feel about her coming late! Zaroon could not care less what the entire college thought about him going out of his way to be friends with Kashaf, I have to say he is very focused indeed! No matter how often Asmara tells Zaroon to stop being so "nice' to Kashaf, there is absolutely no stopping him. After all he has a "deadline" to meet! So what if people around him think ke Zaroon Kashaf mei buhat dilchaspi leta hai. Fawad Khan is spot on as Zaroon and was brilliant as usual.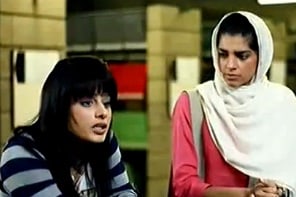 For a change today it was delightful to see Asmara too since she got exactly what she deserved both from Zaroon and Kashaf. Kashaf telling Asmara off was music to my ears and it was good to see Kahsaf showing that kind of confidence even though she does not think very highly of herself when she compares herself to Asmara. Kashaf clearly says to her sister that Asmara was perfect in every way, "Usey tameez ki zarurat nahi hai, tameez ke beghair bhi vo buhat khush hei". Kashaf's opinion about the rich people in the world is almost laughable and sometimes too cute. I have never enjoyed Kahsaf/Sidra scenes more, the way Kashaf shares everything with her sister was so relatable. I am sure there are so many sisters out there who share every tiny detail of their university/college life with each other like this on daily basis. Sanam Saeed is doing a great job of playing a rather difficult character; I absolutely love her as Kashaf.
Zaroon's dialogue about 'aqalmundi wali muskurahat' was also one that made me smile. He thinks he is so clever and is doing a brilliant job of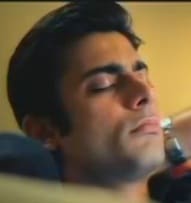 fooling everyone around him, not to mention that in the process for now he is making a complete fool of himself. Kashaf is giving him something to think about and both of them are giving each other sleepless nights. Today Kashaf/Zaroon were at their best and it was well worth the wait.
I am glad that Rafia did not make a very big deal out of Kashaf coming home late with one of her male class fellows. How satisfying was the scene when Kashaf refuses to sit in the front seat with Zaroon and after that the call from Asmara just added to Zaroon's wounds. I am waiting to see how Zaroon deals with the situation he has got himself involved in now.
The scenes with Murtaza and his family went to show the stark difference between the way he treats Rafia and his daughters and the manner in which he treats his second wife and Hammad.
Today's episode was extremely engaging and "rewarding"! All the actors did a commendable job and the direction was impressive. I am anxiously waiting to see how the story unfolds now.
Fatima Awan.