Pakistani celebrities are often seen supporting each other but with the latest trend of talk shows in which the hosts are continuously looking for something controversial which will give them the ratings they want, more than ever Pakistani celebrities are seen and heard saying things about each other which are not polite in any way. While it is okay for celebrities to criticize each other's work if they feel that someone's performance has not been up to the mark, it is extremely rude to make fun of fellow co-stars on talk shows.
There have been many times when celebrities have passed comments about their fellow celebrities which were mean. They laughed and joked about other celebrities in talk shows like it was all fun and games. Then there were times when some actors shared their opinion about someone's performance in a way which in no way was acceptable. While on a talk show, the hosts and the guests should focus more on talking about their own lives and careers as opposed to discussing others.
When a regular viewer comments on a celebrity, these remarks are not highlighted that much but when a celebrity says something like that, these remarks are not only highlighted but also scrutinized everywhere which leaves a very bad impression.
Here are 10 of the most mean and controversial statements by popular celebrities about their co-stars.
Firdous Jamal and Faysal Qureshi about Mahira Khan
Everyone who follows social media or entertainment related websites known about the mean things which Firdous Jamal and even Faysal Qureshi said about Mahira Khan on Faysal's morning show. Faysal Qureshi started it all by saying Mahira had not given a single hit film and he wished her the best, this comment was followed by a long rant by Firdous Jamal in which he criticized Mahira Khan in a way which was anything but constructive.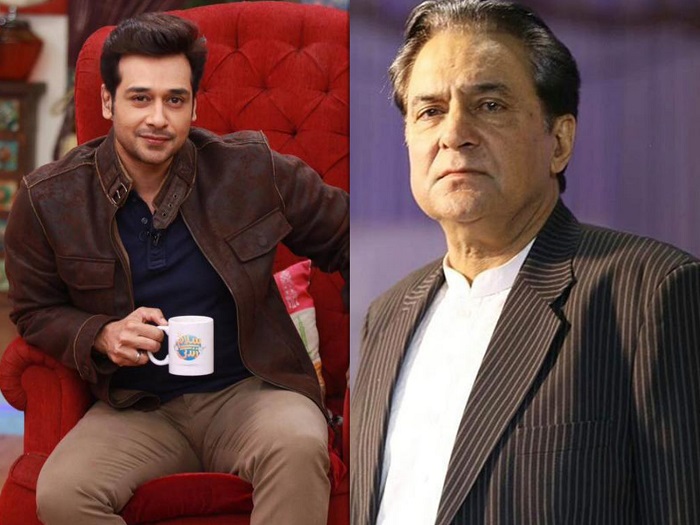 It is funny how Faysal got away with it and Firdous Jamal's comments alone were highlighted. If we observe Faysal's expressions in the show, it is obvious that he passed these remarks to get ratings and attention which he most certainly got.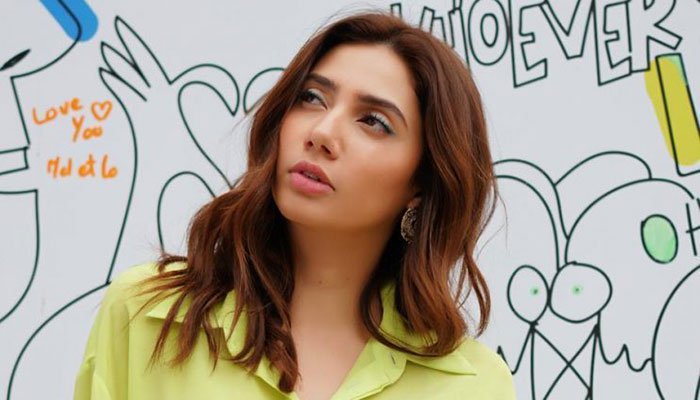 The reaction to these remarks were never ending. There were so many celebrities who showed support for Mahira Khan but the public stood with Firdous Jamal because he is a veteran actor.
Bushra Ansari's Comments about Mahnoor Baloch
Bushra Ansari is another veteran actress who is still as popular today as she was many years ago. When an experienced performer like her gives remarks about a fellow actress, they are definitely considered important. While Bushra Ansari was invited as a guest in one of the talk shows, she was asked to rate a few actresses' acting skills.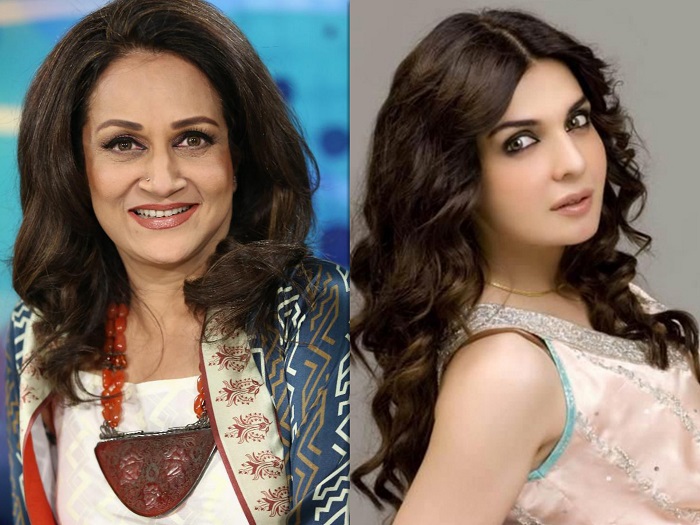 Bushra Ansari refused to rate Mahnoor Baloch saying that Mahnoor was only a pretty face and that she did not even consider her an actress. The way Bushra Ansari put her feelings about Mahnoor Baloch into words was definitely mean. Her expressions too showed disgust, like it was beneath her to comment on Mahnoor's acting.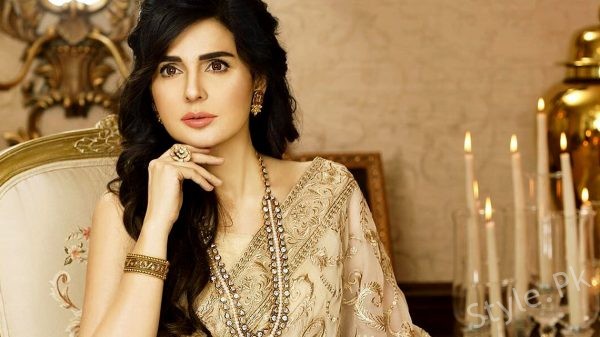 Bushra Ansari could have answered this question gracefully but sadly the way she answered it was uncalled for.
Sadaf Kanwal's Mean Advice To Mansha Pasha
Sadaf Kanwal has very often said things about co-stars which were downright rude. Sadaf Kanwal has never ever apologized for what she said even when she was criticized severely by other actors for passing these remarks. Of course the responsibility partially lies with the hosts too who dig in to such questions to make their guests elaborate on their impolite statements.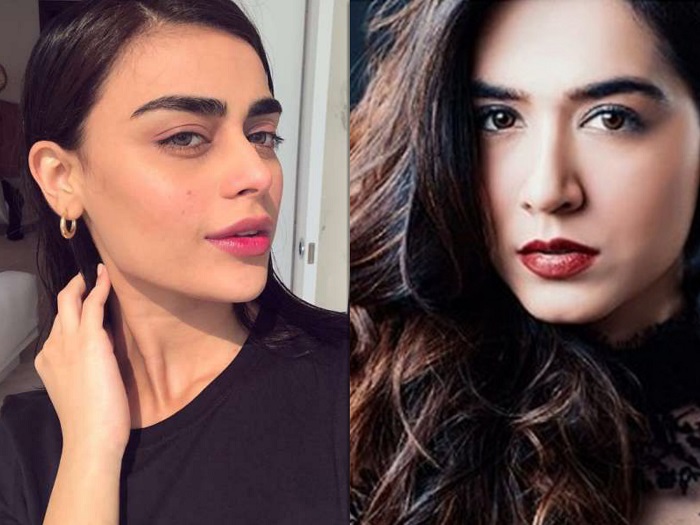 Sadaf Kanwal adviced Mansha Pasha to leave acting because in her opinion Mansha is a bad actress. Once again, it wasn't the judgment which was only mean but the way Sadaf explained her preference was even more so.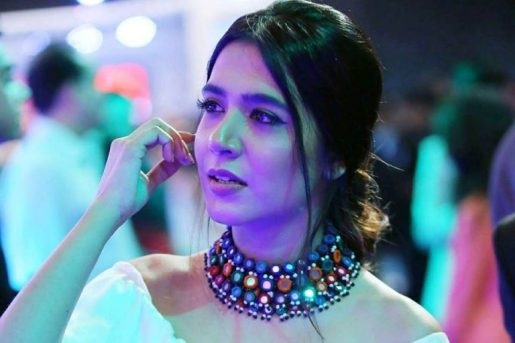 Mansha Pasha reacted to this statement and so did many other stars but Sadaf Kanwal did not feel that she had said anything wrong.
Tabish Hashmi and Hina Altaf Insult Muneeb Butt
Hina Altaf usually does not get into controversies but in her interview with Tabish Hashmi she said something about Muneeb Butt which was extremely mean spirited. When Tabish asked Hina Altaf to name an actor who couldn't act but was all airs and graces, Hina took Muneeb's name.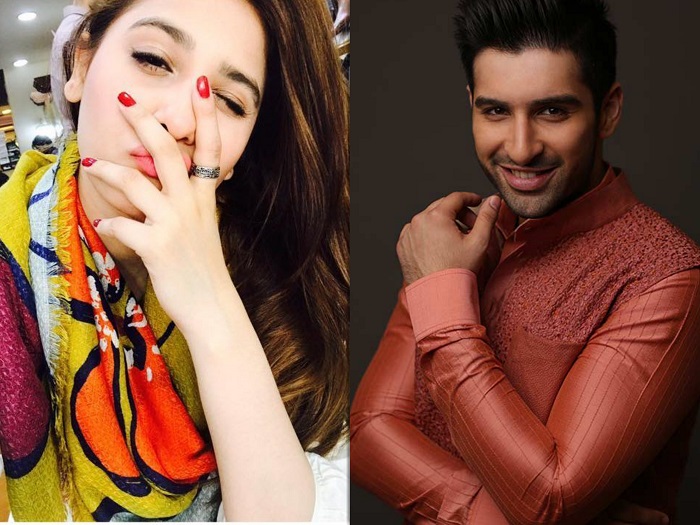 Hina's reply was just as rude as the question and what followed was even more rude. The host and the guest made fun of Muneeb's grand wedding and his gesture of promoting jahez khori band karo message after he got married.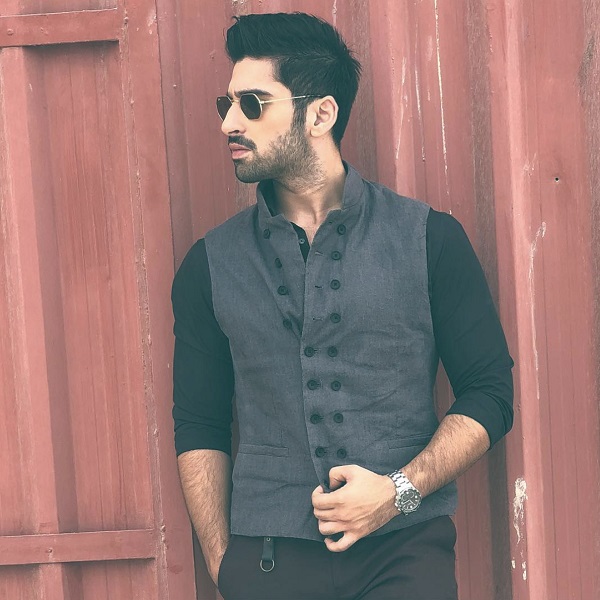 Muneeb Butt did not reply to this criticism but Aiman and Minal Khan replied to Hina Altaf's comments showing their discontentment with what she had said.
Sonya Hussyn, Sohail Javed and Faryal Mehmood's Social Media Fight
Sonya Hussyn and Faryal Mehmood starred in television serial Farwa Ki ABC which was directed by Sohail Javed. Sonya Hussyn and Sohail Javed had been part of the showbiz industry for many years while Faryal Mehmood had just started working. Faryal Mehmood was playing a leading role in a drama titled Bechari and that is when Sonya and Sohail Javed talked about her in the most mean way possible openly on social media.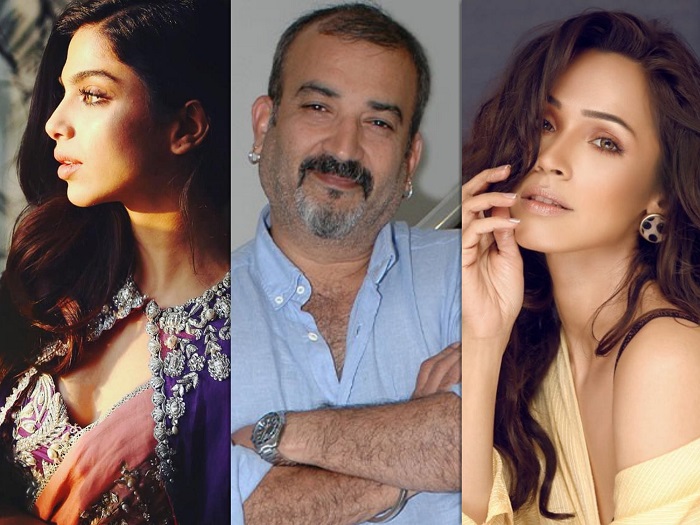 While this happened, Faryal was away for her holidays and she was deeply disturbed by the comments these two passed.
Faryal Mehmood also did not hold back and she decided to say whatever was in her mind. As a result she ended up saying a lot of mean things to Sonya and Sohail both.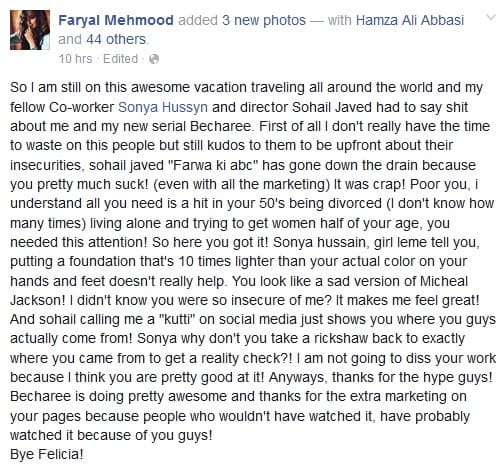 Ushna Shah and Omayr Waqar's Instagram Fight
Omayr Waqar is a well-known celebrity make-up artist who hit the wrong nerve when he talked about stray dogs in Karachi. He suggested that stray dogs must be removed from Karachi after one such dog bit him. Ushna Shah being a dog lover replied with targeting Omayr's personality. She said that he did not even treat other people right so she didn't expect anything better from him.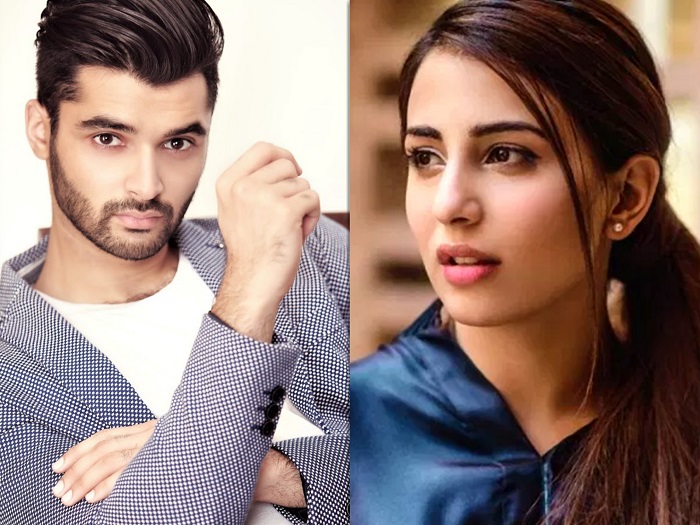 Omayr Waqar also responded with posting Ushna's rude replies to people criticizing her on social media saying that Ushna was not in the position to judge him.
Faryal Mehmood Fat Shaming Hareem Farooq
Faryal Mehmood and Hareem Farooq have never worked together but somehow Faryal Mehmood said the meanest thing about Hareem Farooq when she was asked to answer a simple question on Mazak Raat. Although Faryal herself was once overweight but now that she has lost weight she feels she can comment rudely on other actresses who might not be as smart as she is.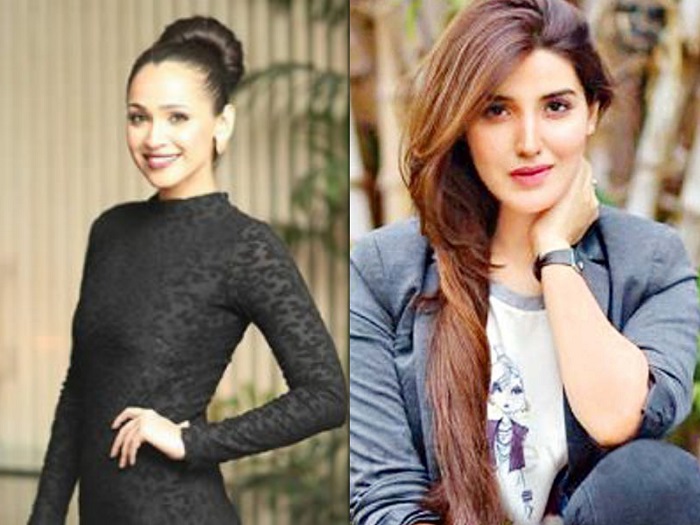 Hareem Farooq never replied to Faryal Mehmood's comments but it was really very rude of her to say something like this.
Hania Aamir's Remarks about Bilal Ashraf
Hania Aamir recently tweeted that after watching Superstar she was a Bilal Ashraf fan but few weeks back when she was invited as a guest in a talk show, she said a few things about Bilal Ashraf which were not too nice.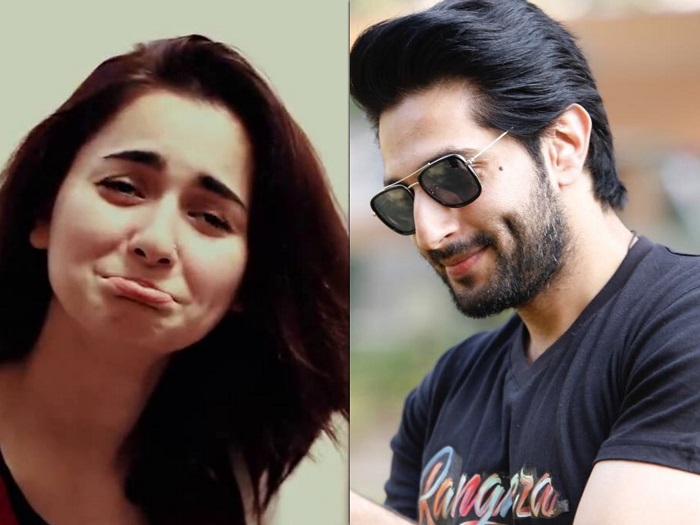 Hania worked with Bilal Ashraf in her first project, film Janaan. So when a celebrity who has worked with someone, says something like that about a fellow celebrity, it definitely has more of an impact.
Hania Aamir could have easily given a shorter answer to avoid controversy but she is obviously someone who is not afraid of being in the midst of controversy.
Veena Malik's Unpleasant Tweet about Mahira Khan
When the controversy regarding Firdous Jamal was at its peak, Veena Malik decided to share her two cents with a highly unpleasant tweet about Mahira Khan which was in bad taste.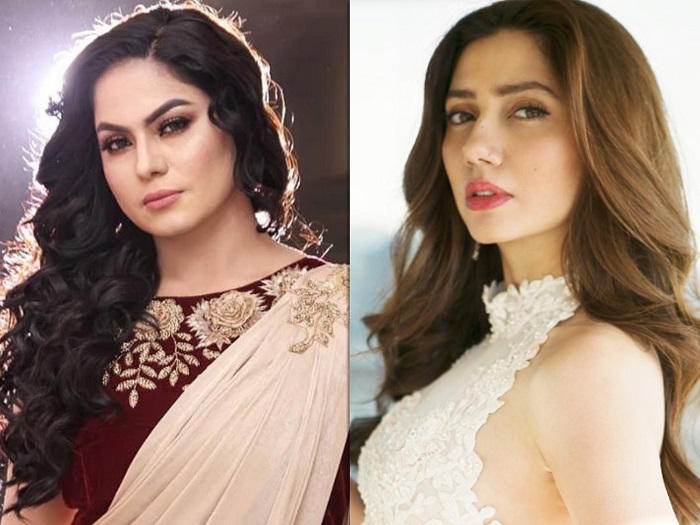 Veena Malik did not only mock Mahira Khan's age but also questioned her star status in the industry.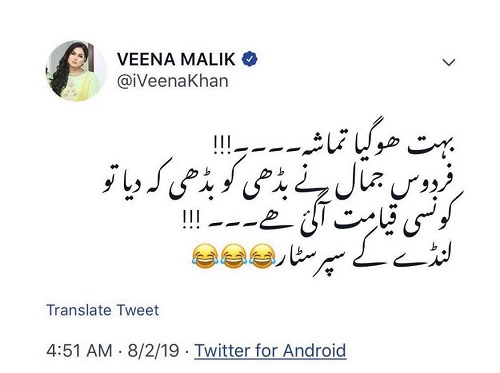 Yasir Hussain Making Fun of Hania Aamir
Yasir Hussain has a tendency of saying hurtful thing therefore it was no surprise when he gave such an answer to a question on Instagram which hurt Hania Aamir's feelings. When someone asked him about his opinion about Hania, he replied, "Danedar".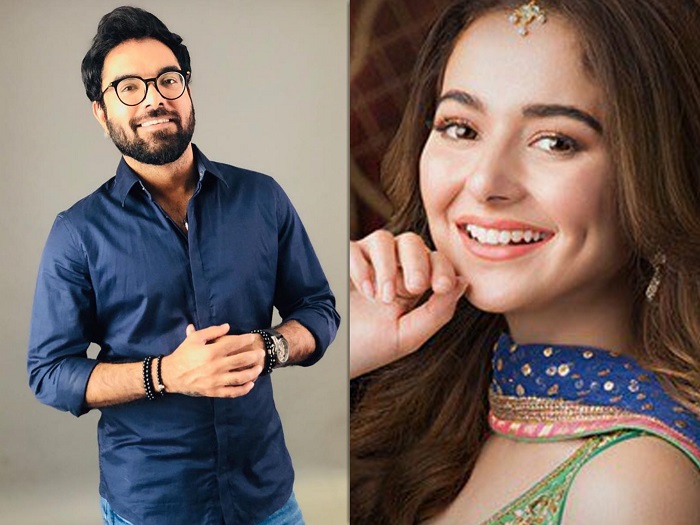 Hania Aamir had talked about her acne issues few days back in an Instagram post. She said, "(My acne) would show on camera and everybody started to ask me about it, started with the totkas [home remedies] and then came the anxiety," said Hania. "I kept it clean, toner, creams, dermatologists, everything! Nothing seemed to fix my skin and I had my nights AND days of crying. Feeling insecure. Anxiety. Makeup wouldn't help. I was a mess but I went through it and got out of it too."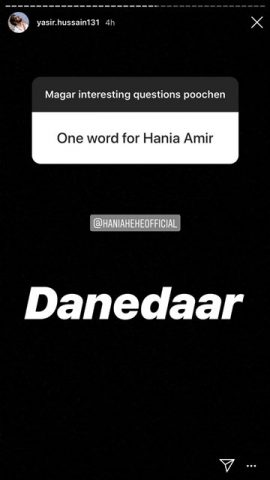 This was a serious issue but Yasir Hussain made  joke out of it which was sad.
Share your views in the comments section.