What I like about our shows is that it is based on reality. In every show a social issue common in our society is always highlighted and we got to see one highlighted in this episode too. The way Sultan got upset by the way Maryam was treated like many other daughter in laws in our society was heart wrenching to watch. He was never in favor of her marriage to Zayaan and both Amna and Sultan were worried about Maryam's future in that house. It is true that there are still many mother-in-laws who treat their daughter-in-laws very badly and Sultan raised the question that all of us had thought about at one point or the other; why can't a mother-in-law treat their daughter-in-law like their own daughter? Why cannot they forgive them for their small mistakes and why do the girl's parents face all the humiliation? This is the sore truth of our society and I am glad it was showed in this serial. Hats off to Bilal Qureshi! He stole the show with his mind blowing acting and left me in awe of him. Is he really a new actor? The expressions, dialogue delivery and the emotional quotient was just spot on in this scene!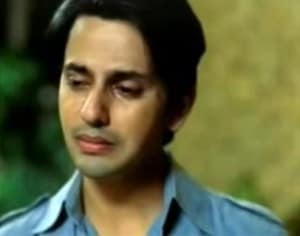 Zayaan has turned into a typical husband, not caring about her wife's feelings and showing his male chauvinist side. Is he forgetting that he was the one pursuing Maryam and was adamant on marrying her and not the other way round! He does not pay any heed to Maryam's feelings and he hurts her in one way or the other every time. Where has the loving Zayaan vanished? He does not even talk to her properly the next day after everything that Maryam had gone through. He just gets annoyed by her when she calls him and asks him to take her to the doctor as she was not feeling well. He refuses and tells her to go with her mother instead. Isn't Maryam your responsibility Zayaan?
Zayan's attitude alters a bit when he gets the news of Maryam expecting. Maryam is on top of the world when Zayaan tells her that he is coming to pick her and her whole family makes arrangements to greet him. But alas, Nusrat cannot digest this fact and she again plays her game. When will this woman learn?
Maryam gets very upset this time when Zayaan tells her that he is not coming to pick her up and she leaves for her home feeling dejected. Her whole family had been so happy and excited when they heard this news especially Amna whose excitement was infectious and the whole house ended up forgetting everything that had happened the previous day. Maryam is reluctant to go in front of Sultan and she apologizes to him as soon as she gets a chance but Sultan quickly tells her that it is all in the past now and he is happy for her. I simply love the bonding between the three siblings! They know each other so well and can do anything for the others happiness.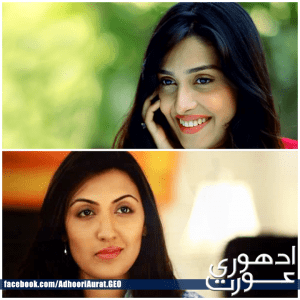 Afshah and Nusrat are both unhappy with this news but most of all this news has affected Faiza, who gets devastated upon hearing it. She fears that Maryam's position in the house would now get stronger and she would not let this happen at any cost. She seeks Umair's help once again and he tells her that he will help her get rid of this problem. Will their plan succeed?
Nusrat would not give up a single chance to taunt Maryam and this is what she did when Maryam came home and just when Zayaan and Maryam were starting to celebrate she had to come and interfere and taunt Maryam about her manners and her family background. She is seriously starting to get on my nerves now. I had expected her attitude to change a little after hearing such wonderful news but it is just useless to expect anything from her. Her rant spoiled Zayaan's mood and he refused to eat and celebrate with Maryam and poor Maryam was left all alone. I thought this news would make Zayaan forget everything and the old loving and caring Zayaan would be back but he has seriously turned out to be a huge disappointment.
The preview for the next episode was a bit scary. Let's see if Faiza will be able to succeed in her evil plans! Fingers crossed!
Mariam Shafiq