If you are a Brad Pitt fan and want to know the latest happening of his life, here is something very interesting that we, the audience got to see at the SAG Awards 2020.Brad Pitt and Jennifer Aniston were once married but parted their ways. However, the two of them were seen together, posing for a photograph at the 2020 Screen Actors Guild Awards.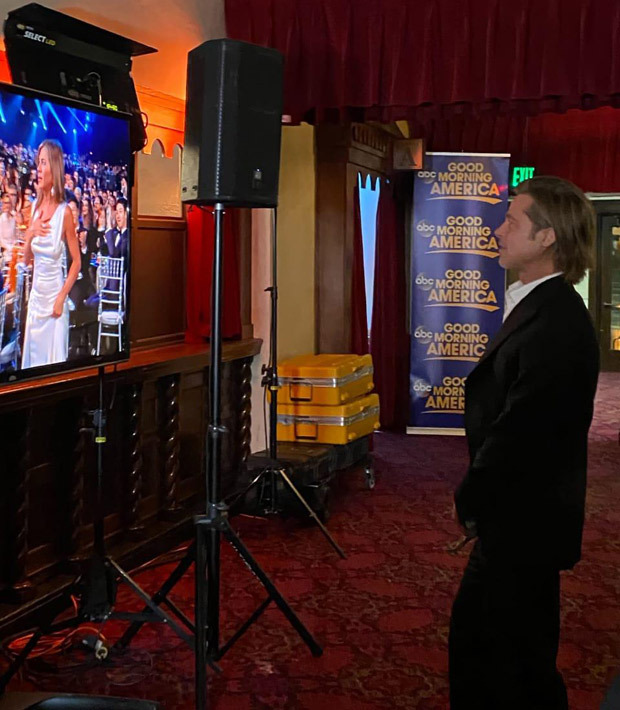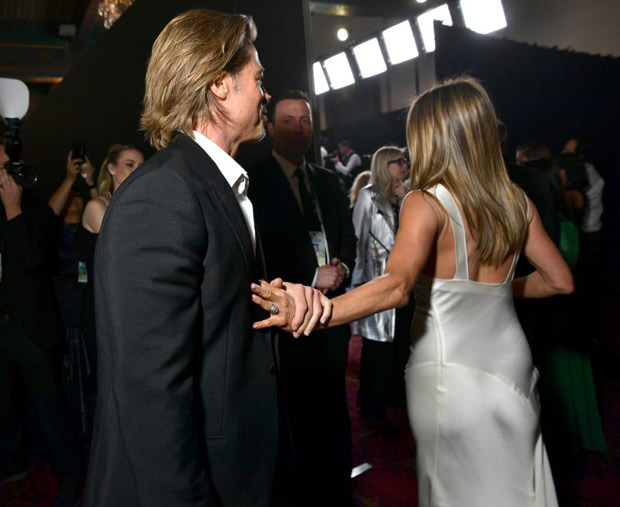 The two were seen together in a friendly exchange at the back stage and Brad Pitt waited as he saw Jennifer Aniston win her SAG Award and watched her speech. To update, Jennifer received Best Actress in a Drama for The Morning Show.  she said:
They were humble beginnings, but you have to start somewhere!" She thanked executive producer and co-star Reese Witherspoon, along with head writer Kerry Ehrin, and said that the characters were, "layered and complicated and messy and ugly and just beautifully human. Adam Sandler, your performance is extraordinary and your magic is real, buddy. I love you."
Also, Brad Pitt won the Best Actor in Supporting Role for Once Upon A Time In Hollywood. and said:
"I've got to add this to my Tinder profile," Pitt joked at the beginning of the speech. "Thank you, my brothers, my sisters. This means so much, more than I can possibly fathom," he said. "I want you to know I watch everything. I watch you all and the work has been mesmerizing. Let's be honest, it was a difficult part. The guy who gets high, takes his shirt off and doesn't get on with his wife. It was a big stretch,"
Whatever it is, this is for sure that the two of these Ex- still do hold respect and care for each another and are happy for each other as well.