I was primarily intrigued by this show because of one person: Sania Saeed. I have rarely seen her in pure negative roles, and the role she is playing right now is very different from the ones she had played before. Badi Sarkar (Sania Saeed) is a woman who lives and acts likes a queen. She has a certain grace and aura around her, and Sania Saeed's brilliant acting has brought her character to a next level. Her dialogue delivery, expressions and her body language all emits power. Badi Sarkar is definitely not a person to mess with, because she never forgive nor forgets. She is the mother of the only Waris of the Haveli, which gives her a sense of superiority and her status is considered above all others. The difference between the three characters she is playing in three different shows is remarkable. In Darmiyaan she plays a happily married working woman, in Numm she is playing a very soft spoken and graceful woman and a stern and powerful woman in Aseer Zaadi. Hats off to her!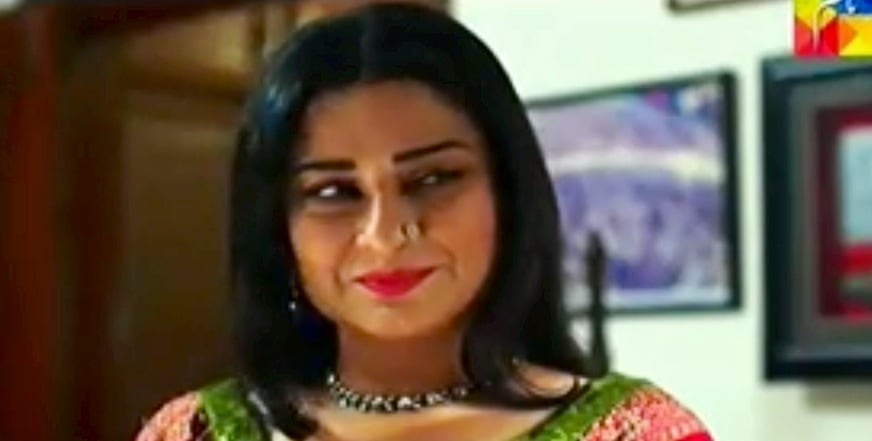 The first two episodes focused more around the introduction of the characters and their status in the family. I was initially shocked at the way the first two wives were treated, their status was not more than servants, and they had to act like widows just because they were unable to give heir to the Haveli. They looked more like some Hindu widows with the white clothes to me. Badi Sarkar's treatment with them was totally repulsive and though I do not prefer watching shows revolving around the concept of 'Peer-Mureedi' and ill treatment of wives, still Sania Saeed's character made me watch this show every week.

The third episode revolved around Badi Sarkar and the rest taking proposal for Shahab's (Noor Hasan) second marriage. The history is repeating itself as Shahab's first wife was unable to give Haveli an heir and now Badi Sarkar wants him to get married again. What Badi Sarkar did not expect was Maira's (Ainie Jafferi) refusal for the marriage. It was a hard blow to her inflated ego that a mere slip of a girl rejected her proposal. I was really confused with her reaction at first; she pretended not to be offended by the rejection, but she took her no as a challenge and now she is adamant on making her the daughter-in-law of the Haveli by hook or by crook.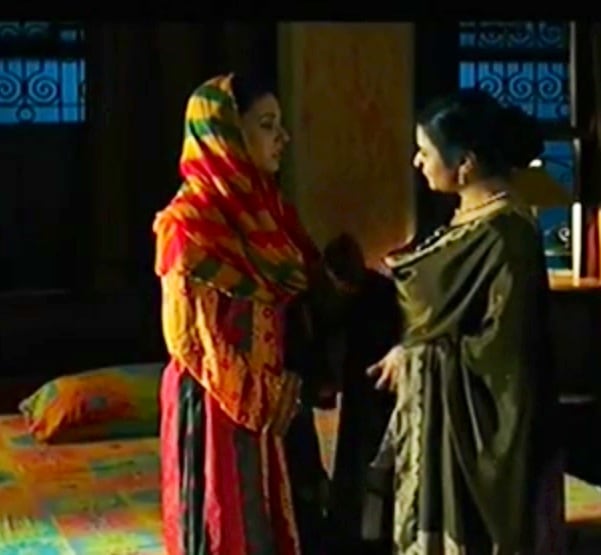 Another shocking character for me in this show is of Amna played by Sakina Sammo. I have always had the image of her as a graceful lady. Her character in Mastana Mahi is still engraved in my mind as I loved her in that role. Now seeing her as the witless Amna who is on the verge of insanity was pretty unexpected and surprising. The madness she showed in this episode by angering Badi Sarkar purposely, and gloating on her insult was brilliantly acted out by her. I did not know whether I should pity her or get amused by her madness! Naseemi's character on the other hand, is of a calm and composed woman who has come to terms with her status in the house.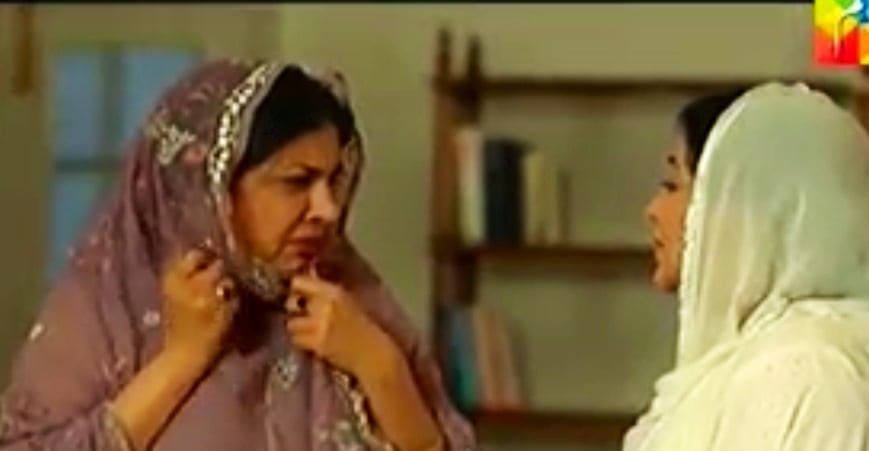 Another character that I have really liked so far is of Shahab's. His character is the opposite of his mother; he loves the two Bibis and gives them the respect they deserve, and has even stood up for them many times. He is not in the favor of the second marriage, but nobody can say anything once Badi Sarkar makes a decision. He loves and respects his first wife and cares for her feelings, which is a huge contrast from the way his father treats his other wives.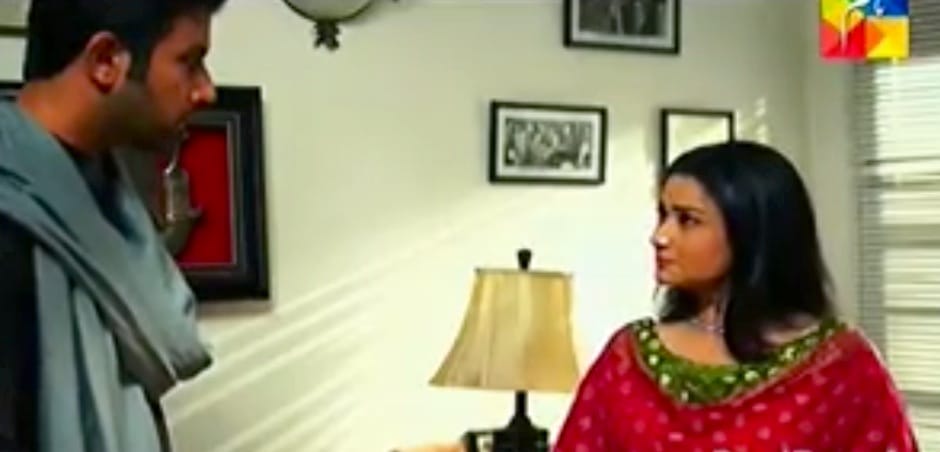 Maira has made the biggest mistake of her life by messing with Badi Sarkar and she is in for a rough time ahead. The tradition of the Peer family is that Waris is only borne by the third wife and her fear of marrying in the family is acceptable. I was wondering in the beginning why any parents would marry their daughter to a guy who is already married, but my confusion got cleared in this episode. Manager Sahab is in huge debt of Peer Jalal and getting his daughter married in the Haveli is a way of paying back the debt.
If Maira does not marry Shahab, Badi Sarkar would not let her marry her cousin either. She will make her agree at any cost, and now her cousin will pay the cost of her decision as was shown in the preview for the next episode.
I really like the show so far and I am really looking forward to what happens next!
I would love to hear your opinion about the episode, so do not forget to comment!
Mariam Shafiq