These two installments concentrated on the misunderstandings created by Fatima against Maira. She finally got her revenge by revealing the details about Bilal being Maira's ex-fiancé to Shahab, though indirectly. Just when things were getting back on track for both Maira and Shahab, Fatima created another misunderstanding between them. The scene where the maid announced that 'Bilal Maira's ex-fiance' is calling was definitely worth watching; especially the expressions of both Maira and Shahab.

Badi Sarkar never leaves a chance to insult Maira and this time she was plain cruel to her, accusing her of being characterless along with many other things just because she saw her talking to Bilal. Shahab was in a dilemma about the situation, but he did try to defend Maira in front of Badi Sarkar when she was accusing her mercilessly. Badi Sarkar and Fatima further added fuel to the fire and kept on insisting that Maira was in a relationship with Bilal despite being married.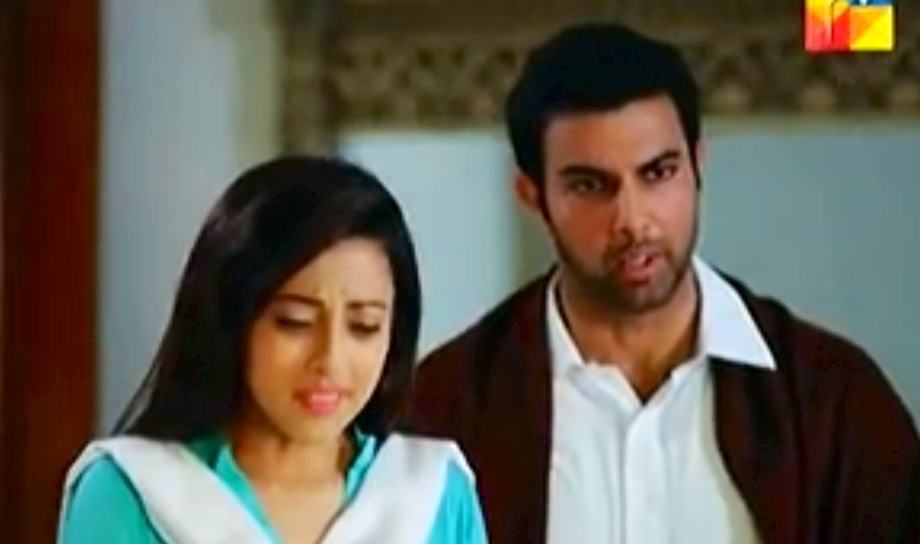 Both of them realized that Shahab is getting attached to Maira, and giving her more importance than she deserves and this made them take this step to take Shahab away from Maira. Badi Sarkar cunningness was shown when she pretended to take the blame on her head for making the wrong decision by getting Shahab married to Maira. She tried to direct his attention towards Fatima and his impending marriage to her, but as usual Shahab showed no interest.

'Fatima Sirf Tumse Pyaar Karti Hai
Per Mein Fatima Se Pyaar Nahi Karta
Per Mein Karti Hoon'
This scene was simply power packed; the way Badi Sarkar clearly told him that Fatima is her choice and he will get married to her whether he likes it or not. Shahab avoids Fatima like a plague and has made it absolutely clear that he has simply no interest in her. I loved the scene where he clearly tells her 'din mein khuwab mat dekho', when she informed him that they are going to get married soon. Fatima can scheme and plot as much as she wants, but it is clear that she would never be able to make place in Shahab's heart. When all her attempts to talk to him failed, she used another tactic; she put salt on his wound by reminding him that even his wife is not sincere to him. The trick surely worked because he said some really hurtful stuff to Maira when she tried to defend herself.

Maira had enough of everyone accusing her of a deed she did not commit and tried to explain to Shahab, but he was not ready to believe her. Even her father did not believe in her innocence and blamed her for ruining his reputation when Badi Sarkar informed him of Bilal's phone call. The surprising twist in this episode was that Peer Jalal for the first time took interest in a matter of the house. He knows Badi Sarkar's nature very well and could not believe her when she accused Maira of being characterless. He wanted to see how valid were the accusations and asked questions from Maira by making her take an oath on Quran. He was the only one in the house who truly believed that she was being wrongly accused. Surprising indeed! We got see a new side of Peer Jalal; maybe there is more to him than what is shown.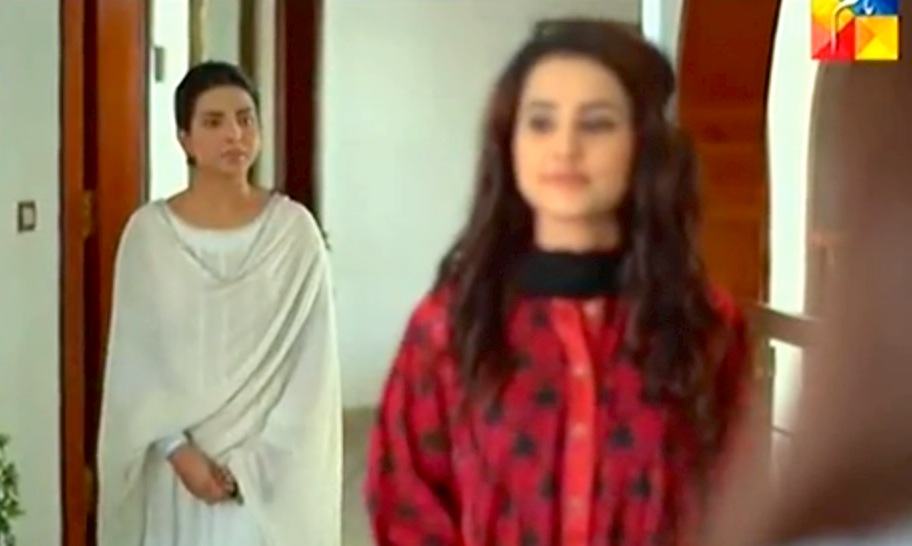 Yasmeen and Maira's relationship has its ups and downs. At times Yasmeen is very rude to Maira and says the most hurtful things, but at other times when Maira is upset or in trouble, she sides with her too. I was shocked to see her siding with Maira when Fatima was deliberately making her upset by giving her the news of her and Shahab's marriage. Yasmeen also seemed happy when Maira gifted her Walkman. It is difficult to understand what is going on in Yasmeen's mind! She cannot see Maira happy, but she cannot help but console her when she is sad either, though she never forgets to add a few hurtful things here and there.
I do not blame Shahab for misunderstanding Maira; he was just a victim of Badi Sarkar and Fatima's plan. He is a very straightforward and simple guy and he simply cannot understand the games that these two play. But I still think he should have given Maira a chance to explain herself. He will definitely believe that Maira is innocent when Peer Jalal will tell him himself, but I doubt Maira would forgive him easily for not believing her.
From the preview it is clear that Badi Sarkar intends to get married Shahab and Fatima married soon. Some interesting twists and turns are coming up ahead, so do keep watching!
Share your views about the episodes!
Till Next Week!
Mariam Shafiq