Popular actress and daughter of Dharmindra and Hema Malini, Esha Deol is now not much seen in the movies since she has preferred to be a full-time mommy of two beautiful daughters Radhya and Miraya. Esha is much seen in the events where kids are allowed or in the birthday parties of celebrities' kids.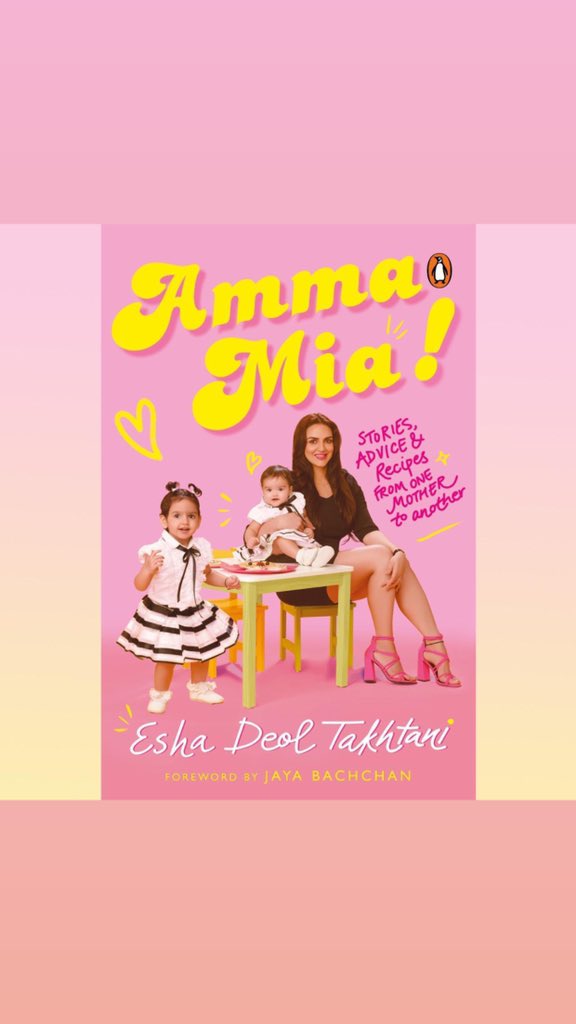 Apart from meeting her responsibilities, the actress has also been working on her book which is now out and ready. The book is about the life with toddlers, including the food they need to eat and the process of bringing them up as a total piece of art. The book is receiving a very warm welcome among the film industry. Abhay Deol has been generous enough to step ahead and shared how happy is he to have his little sister's book been published. He said:
 "One day, when one of her baby girls was throwing a tantrum, Esha decided to come up with a plan, one that would ensure her child eats right and is happy in the process! And thus began her adventures in motherhood. With the help of her cook, nurse and some of the best paediatricians in Mumbai, she set off on a journey to document her experiences in motherhood in the hope that it would help other mothers too."

Informing more about the book, he wrote: "Packed with advice, tips, stories and easy and delicious recipes for toddlers, Amma Mia reflects the personal journey of one woman's transformation into a mother. Informative and easy to follow, this book will help new mothers navigate the ups and downs of raising a healthy toddler and make their child fall in love with food."
The book subject is impressive, let us wait and watch what market does it actually impresses!