Today's episode like the last one focused on Meena's childhood and it was actually good to see more of Meena as a child because that gave the viewers an opportunity to understand her personality better. Has anyone heard of the Sadistic Personality Disorder? If you haven't I suggest you look it up and you will understand why I have brought it up in this review. I think Meena is a classic case of that disorder; she derives pleasure out of causing pain to others and she does it impulsively. Whenever things get out of control for Meena, mostly emotionally, she resorts to such measures in order to feel like she is still in control. That is what I derived from everything that I saw Meena doing in today's episode.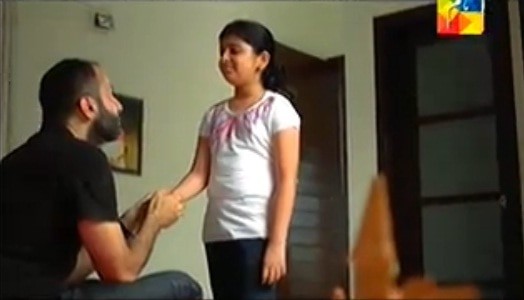 Meena's father finally makes up his mind about sending her to the hostel. Mahmood's decision to send Meena to the hostel without trying further to address her issues did remind me of Deepak Perwani's character in Mere Pass Pass. Before dropping her off, her father does give her a choice, if she could get along with her new family she wouldn't have to go to the hostel. That was such a meaningful scene which said so much about Meena's personality. Meena does not mingle with other kids, she did make a "friend" right in the beginning of her hostel life but we never saw the two friends talking to one another but it seemed more like Shaista envied Meena maybe because she didn't come from a very affluent household. Everything that Meena did with her roommate today went to show that it wasn't just her step siblings who were victims of her "adventures" but she would gladly put anyone in that position. The whole purpose is to inflict pain on someone; it could be anyone at all!!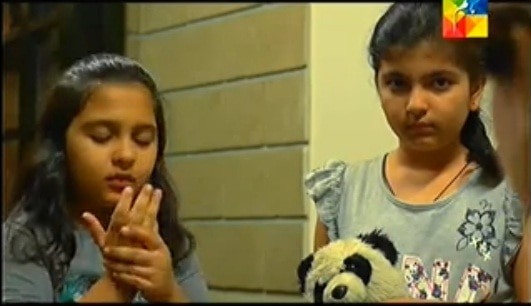 Mahmood's second wife gradually takes over his business and the two get on really well with each other with Meena out of the way. I did get the feeling that Mahmood's decision to send Meena to the hostel was somewhat selfish. He is obviously hoping that she will grow up and learn to deal with and accept things by the time she comes back home but I guess we all know too well that non of that is going to happen. If Meena gets closer to Shaheen (her new friend), I think they may turn out to be a lethal combination. I must add here that I find Meena's character very intriguing indeed. It has been very well etched out and the child star playing the character is doing an impeccable job.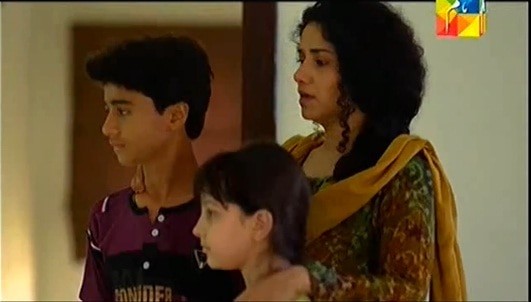 Today's episode was a treat to watch especially because of the brilliant acting by the child star playing Meena in particular and because of the way it was directed. The background score added a more dramatic effect to all the scenes. All the scenes had been very intelligently put together. Until now I am quite impressed with Zoha Hassan's script as well especially because of the way she has penned down Meena's character.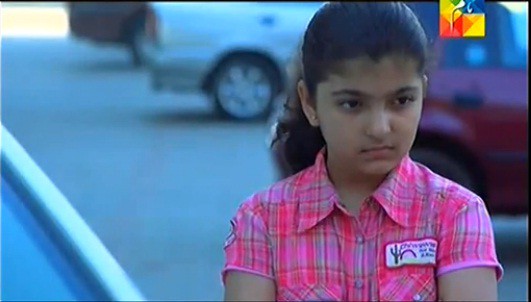 The preview of the next episode showed that Meena has not changed at all even after all these years. How will Meena's step family and father deal with Meena now that she is not a kid anymore? I have very high hopes from Sanam Saeed, therefore I am surely waiting for her to make her presence felt in the upcoming episode. The best thing about tonight's episode was that it established the fact that Kadurat is going to be very different from Zard Mausam because Meena is no Aimen, her character is very different. Aimen was a very weak, insecure but spoiled nevertheless. Meena is a much more strong person and a lot more negative as well.  Did you watch the latest episode of Kadurat? Please share your views about the episode in general and Meena's character in particular.
Fatima Awan