This latest installment like all the previous ones did not only focus on the lead pair but it covered all the different tracks in the story. With the exception of a couple of scenes that seemed like they were stretched unnecessarily, the rest of the scenes were very well shot. I must confess though that I would have liked it better if we got to see more of Sikandar and Kiran. Also, the fact that Kiran's father wasn't home when she came to visit and there wasn't a single scene with the two of them in it was rather disappointing, maybe because I was expecting the father and daughter relationship to be given a  little more importance.
Kiran's wedding has been like a fairytale come true till now. Sikandar has been an ideal husband and because of his strong personality Shaista does not have the courage to show how she feels about this marriage. Shaista focused her energies on winning her sister back; I must say that those two scenes were a lot longer than they should have been. Faiqa manages to find a good proposal for her daughter and Arzoo will be getting married soon although she is not very keen on getting married into the family that her mother has hand picked for her.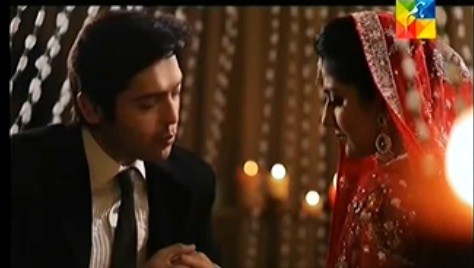 Everyone's reactions to Kiran and Sikandar's marriage were shown very well. Adnan obviously could not muster up the courage to show up at the wedding. The whole scenario would have appeared more real if we would have been shown that Adnan's disappearance was noticed more than it actually was. When Kiran comes to visit her mother, she does not meet her father or Adnan; two very important people in her life. It was much more important to show these two scenes rather than the long scenes between Shaista and Faiqa and even the one with Faiqa and Arzoo seemed too long.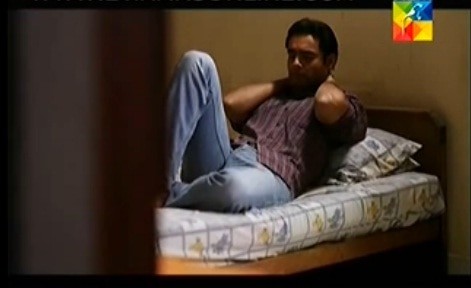 Rukhsar's fiance Zubair finally made an appearance in today's episode as well. I must say that he was much older than I was expecting him to be. It is ironic that Rukhsar cannot seem to understand Zubair's situation since she is the one who forcefully put her brother in the exact same situation. Rukhsar's conversation with Zubair was very well written. For once we actually heard a man's perspective and how he must feel being in that situation. Zubair and Adnan's positions are very similar and one can't help but feel for them. Rukhsar has turned bitter due to the never ending wait but she also knows that she cannot break a five year old engagement and just move on with life.
The scene in the balcony was very confusing because it was badly shot and poorly edited. One minute Kiran was standing alone and the other minute Sikandar appeared out of nowhere. The "tuk nahi memories bana raha hun" dialogue was very interesting though.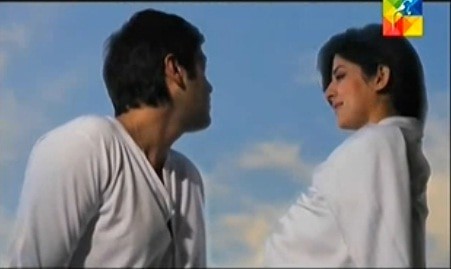 The preview for the next episode showed that Kiran tries to mend ties with Arzoo but she does not reciprocate her feelings. Arzoo meets her fiancé and does not seem very interested in him. What I am looking forward to the most is Sikandar's reaction to Kiran attending what appeared to be either her sister's dholak or that of Arzoo. Will Sikandar and Kiran stay happily married? I guess we all have a fair idea that they will be some serious issues between the two. Right now everything is so perfect; one can't imagine how that is going to happen.
Overall, tonight's episode could have been more engaging if some of the scenes were shorter and there was a little more emphasis on Sikandar and Kiran. Please share your views about this latest installment.
Fatima Awan