This first episode like most first episodes introduced us to the characters and to the general theme of the story. Guessing from everything that was shown in today's episode one can safely say that the main theme of the play is going to be about class difference; status conscious family members who will never allow their less fortunate relatives into their world whole heartedly. The one thing that stood out for me in this first installment was Sanam Baloch's acting; she is a very talented actress and breathes life into all her characters. She portrayed Kiran's character perfectly in a way that instantly made me like her. Kiran is confident, practical, focused and straightforward but at the same time she is polite and loving. Kiran belongs to a lower middle class household but unlike her mother (Ismat Zaidi) and sister she does not dream of things that may be impossible in the real world. Kiran's older sister Irim and her mother expected their rich relative Faiqa (Sabahat Bukhari) to ask for Irim's hand for her son but Faiqa turns up with mithai at the doorstep announcing Shoaib's engagement. I have to say that I have seen this happening quite a lot; the relatives who are not that well off but bring up their daughters well do expect their "richer" relatives to consider their daughters for their sons but the difference in status most often proves to be an obstacle. Faiqa prefers marrying her son in a family which is equally wealthy. Faiqa has close ties with her older sister (Laila Zuberi) and her daughter Arzoo is engaged to her sister's son Sikandar as well.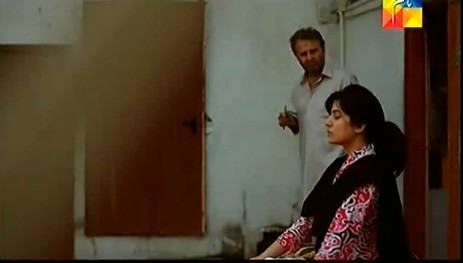 Kiran does not dream of getting married in a rich family but looks forward to studying further. She believes that husband and wife should have a relationship based on equality. She considers a relationship in which the wife has to listen to her husband alone equivalent to slavery. Kiran is definitely very enlightened and not negative or rude in any way. She has a very pleasant personality and has a special relationship with her father (Behroze Sabzwari). I warmed up to the father – daughter relationship instantly and am hoping that it would be one of those on-screen bonds which you remember for a long time. Kiran's father does not have any expectations from Kamal (Shakeel), he goes to the extent of saying "yahoodi ka dil hai us mein". Kiran's mother worries sick for her daughters like any other mother but her father does not want to hear of it.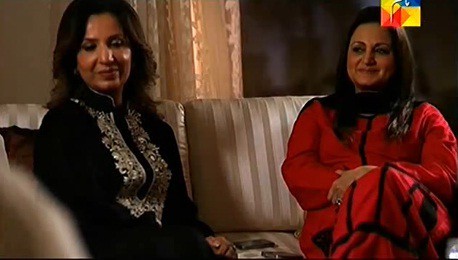 Kiran's cousin Adnan ( Hasan Niazi) likes her but is probably not in the position to propose her because of his financial condition. Kiran, on the other hand does not seem to be interested in marriage at all.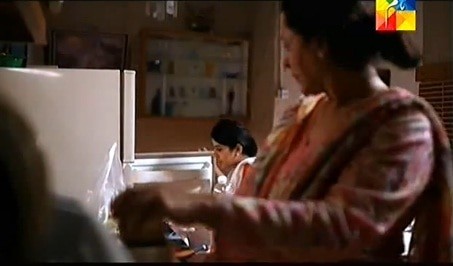 For me the highlight of this first episode had to be Kiran's character and Sanam Baloch's acting. Like all other Umera Ahmed's plays, this play will also focus on social issues. Fahad Mustafa did not make an appearance in this first episode; I am looking forward to finding out more about him. Our heroine is very likeable and I want to know more about the hero. A first episode is too early to judge a play altogether so all I would like to say is that I am not exactly sold just yet. I have to add that the rich versus the poor plot has been done to death. Those of us who are following Mirat-ul-Uroos may also notice a great deal of similarity between the message Kankar is putting forward and the one MUU is giving. The play has been produced by Six Sigma Production and has been directed by Aabis Raza.  Did you watch this first episode? What are your views about it? Please share your opinions.
Fatima Awan