This latest episode started with Sikandar's mother trying to convince him that he should get married to Arzoo and not Kiran.  I have to say that Sikandar's arguments carried a lot of weight and what his mother said made no sense. There is one thing that we know for sure about Sikandar now which is that he is very determined; once he makes up his mind about something, he will leave no stone unturned to make it happen. Sikandar's confidence and clarity of views was actually quite impressive today. He does not budge a little even; he even goes and talks to Arzoo himself. The only problem is that how can he be so sure that Kiran will marry him? But then Sikandar declares today that he was not going to marry Arzoo even if he does not get married to Kiran.
Kiran's parents haven't found out about what is happening yet and Adnan is the only person Kiran confided in apart from her sister. This goes to show just how close Kiran is to Adnan. The news is very shocking for him of course since he knows that he is no match for Sikadnar and also because his circumstances do not allow him to get married just yet. His sister makes sure that he does not get engaged even, before she gets married.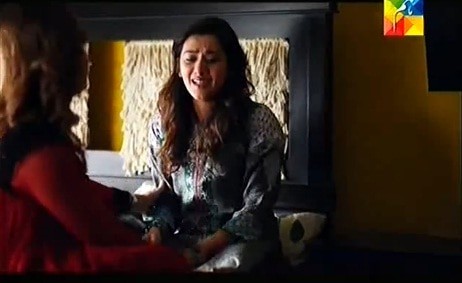 Arzoo's mother on the other hand does not intend to give up on Sikandar any time soon; she wants to ensure that Sikandar and Kiran do not get married. She goes to Adnan's mother's house (which was definitely out of the ordinary) to tell her that Kiran's parents were very interested in Adnan. This was most certainly a very desperate move.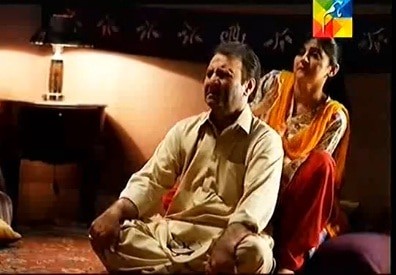 I was expecting Kiran to be much more upset about what Arzoo said to her but it seems like she is not one of those people who just sit and cry when things go wrong but she believes in doing something about it. That has to be another thing that I like about Kiran's character. Rather than crying and complaining, she called Sikandar to let him know how she felt about the situation. But like I said Sikandar has his mind made up and no one in the world can change it now. I have to say that Fahad Mustafa acted very well in this episode and I have no complaints at all except for the make up of course. His portrayal of a very determined young man was spot on and I hope that we will get to see more of such convincing acting from him in the future too. Sanam Baloch was brilliant as usual and rest of the actors are doing a great job too.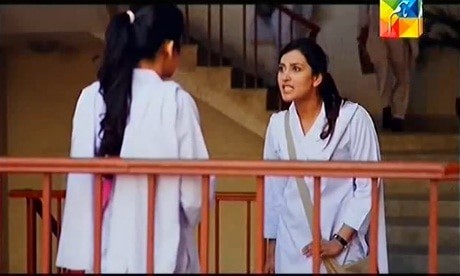 The preview for the next episode showed that Sikandar's mother will finally give in to her son's wishes and go to Kiran's house to ask for her hand in marriage. Do you think that Sikandar's parents will accept the proposal immediately considering the circumstances? Also, we saw Arzoo's mother spreading rumors about Sikandar and Kiran. Kiran is also not willing to marry Sikandar at any cost; will she be able to convince her parents?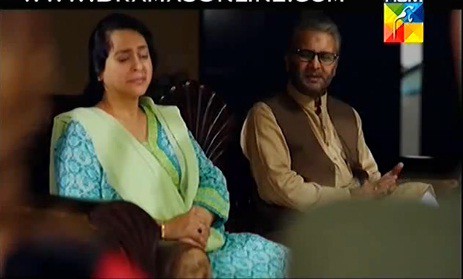 I have to say that the best thing about this play till now has been its direction. The pace of the story isn't as slow as it was in the first couple of episodes but I am still not completely sold. I am waiting for the real story to begin and see how things go from there. Also, I am very curious to find out how Sikandar and Kiran end up getting married and what role does Adnan have to play in the serial. Rukhsar will not let her mother go to Kiran's house with the proposal so it seems like he does not have a chance. Did you watch this latest installment? Please share your views about this episode.
Fatima Awan