I was all for the way Sikandar was pleading his case in the last episode because I found nothing wrong with the fact that he wanted to marry a girl he liked and not one who he wasn't interested in at all. Sure, that was very selfish of him but certainly not something that can be considered absolutely unacceptable especially when one considers the attitude of his mother, she is just as stubborn and unreasonable, and we surely know now who he takes after!! Sikandar is selfish all the way, there is no disputing that. Even after Kiran's parent's reject the proposal, he still asks his mother to go again – now that never happens, does it? Sikandar's mother's attitude of course was the prime reason why Kiran's parents rejected the proposal, I am so glad that despite of being so simple Kiran's mother is not completely naïve and she picked up the pride, arrogance and detest in Sikandar's mother's attitude instantly. Kiran's mother clearly stated that Sikandar and his family had a lot of positives but his mother's attitude was very wrong. Sikandar, of course is unaware of the situation and is not bothered with what Kiran's family, his mother or Kiran herself wants, he just wants his wish granted. He does not even care that the girl he is trying so hard to marry does not even like him that says a lot about him.
In this entire episode, Faiqa's main focus yet again was to do whatever she could in order to get Kiran engaged to Adnan. I can't believe that she is foolish enough to think that her sister will come begging to her once Kiran gets engaged. I have to say that Arzoo has far more sense than her mother but she does not take a stand in front of her. Arzoo still does not believe that Kiran had anything to do with everything that happened but at the same time she won't talk to Kiran and even told her off today. The only reason for this could be that she feels so embarrassed about the whole situation that her best defense is to not have any ties with either Kiran or Sikandar.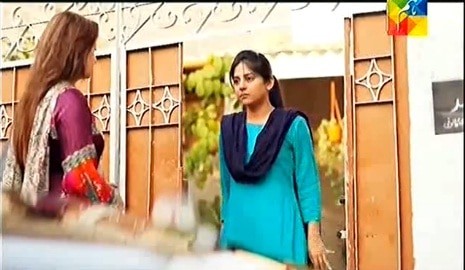 Adnan, on the other hand cannot seem to muster up the courage to ask his mother to go to Kiran's house, his sister's words keep haunting him and he does not want to do anything that will hurt her. Rukhsar has turned bitter over the years. She believes in taking a stand for herself, maybe because she is very insecure. She knows if she does not voice her concerns loud and clear then she may never get married. Faiqa's conversation with Adnan's mother worked like a charm, she was very eager to go to Kiran's house with the proposal but Rukhsar made it very clear to her that it was not going to happen.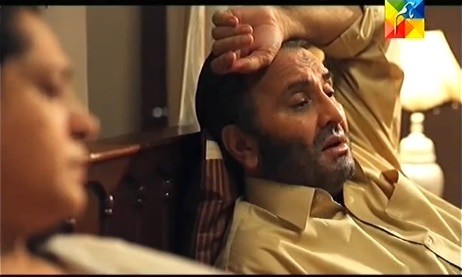 For me the best thing about this episode was Kiran's mother's character and the conversations between the husband-wife about the proposal. It was so good to see a mother on-screen for a change who is nice but at the same time can see through people. She could tell exactly what Sikandar's mother was like and she clearly saw what Faiqa was trying to do. The husband and wife did not have long arguments or disagreements over the issue but were quite clear about what they wanted- very sensible indeed. There is a reason why Kiran is so sensible and Sikandar isn't!! Children obviously take after their parents. Faiqa's husband apparently wasn't very interested in marrying her too but she managed to have a "happy" life nevertheless, so she thinks Arzoo should not think too much about these things, how wise is that!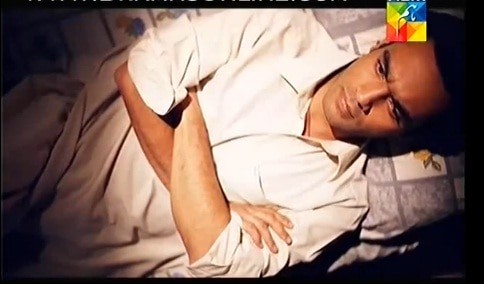 I actually find it quite funny the way men are constantly judged by the women in the play. There have been a lot of such dialogues in Kankar till now in which men are tagged with certain n characteristics in some way or the other. I have to say that Kankar is gradually growing on me, there is nothing novel about the story till now but the direction has been top notch. Honestly speaking, I wasn't expecting Aabis Raza to do so well. The performances with a few exceptions have been quite impressive too. Fahad Mustafa didn't have too many scenes in tonight's episode but he acted very well. My biggest problem apart from the same old story was that the hero didn't really fit into the character but since the last episode Fahad Mustafa has been much more comfortable in this character. Sanam Baloch has been flawless all through these episodes. There were a few surprises in today's episode, like the rishta affair was not dragged till the next episode; I wasn't expecting a rejection so soon. Irim's engagement being called off was totally unexpected as well. Like I said some of the conversations were very well done and Kiran's mother's character is very well etched out. After watching this latest installment, I have high expectations from the upcoming episode. This episode definitely had the classic Umera Ahmed touch. I will give this episode 3.5 out of 5.

Fatima Awan