What caught my attention towards this show in the first place were the unique promos and the different storyline. I was personally sick of reviewing shows revolving around second marriages, gender discrimination, extra-marital affairs and many other concepts like those which we see in every other show nowadays.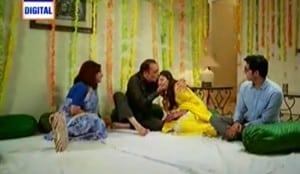 This show did prove to be different from the rest and was indeed a breath of fresh air for me. It started off with the wedding preparations of Haaniyah (Soniya Hussain) and Ahad (Shehzaad Sheikh). Everyone seemed busy and excited about the wedding except one person; Ahad himself.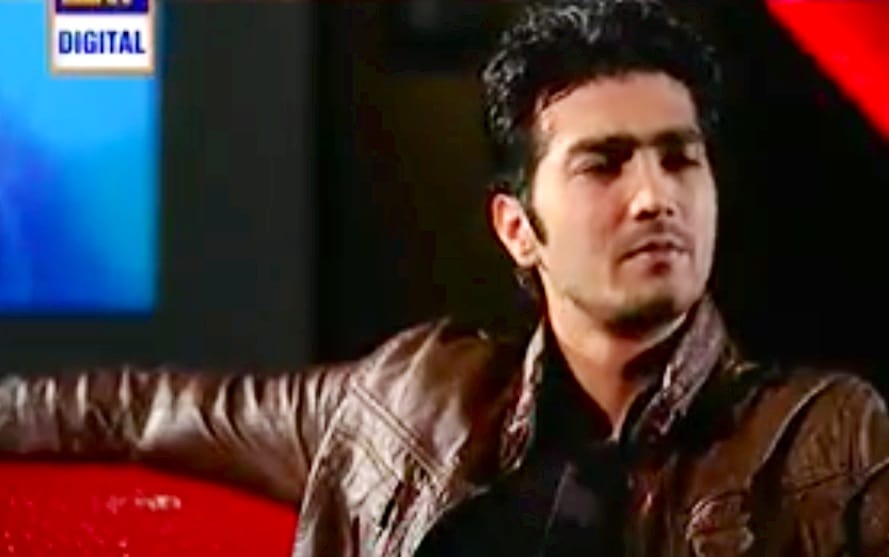 Ahad is the younger of the two brothers in the family. He happens to be spoilt one in the family and also a tad bit stubborn and immature, who has not been given any responsibility all his life. One day before his marriage to Haaniyah, he starts getting second thoughts about his marriage and gets the pre-wedding jitters. He suddenly realizes that he is not ready to take up such a big responsibility at such a young age as he wants to 'enjoy' his life at this stage like his friends.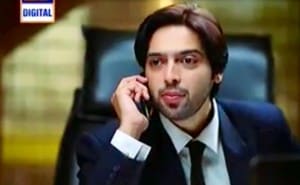 Ahmed (Fahad Mustafa) is just the opposite of his younger brother. He is more mature, soft spoken and well-mannered. He happens to be the 'perfect gentleman' from what I could make out from the one scene he had in the episode. Since this episode was more focused on Haaniyah and Ahad's wedding, we barely saw him. I am surely looking forward to seeing more of his scenes in the show.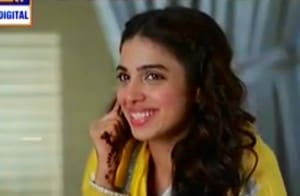 Haaniyah is also the youngest in the family and is loved by everyone. I truly loved her equation with her elder brother Ahsan (Khalid Malik) who seems to be teasing her all the time. Her character happens to be full of life and she seemed extremely excited and happy about her marriage to Ahad. She happens to be madly and irrevocably in love with him even though Ahad gets a bit rude to her at times, she never minds anything. She seems to be living her dream until Ahad comes and bursts her bubble.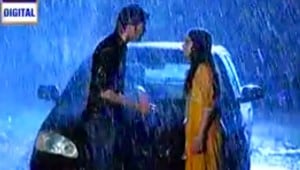 Ahad is the kind of person who loves himself more than anything else and has a careless attitude towards life. Without thinking about Haaniyah, he decided to break up with her the night before the wedding and left the poor girl in a hysterical state. I cannot believe he actually expected her to understand his feelings! After hearing his friend's views about marriage, he got cold feet and was convinced that he had made a mistake in the first place by agreeing to get married to Haaniyah. And even though he loved her, he did not want to get married to her because he was not ready. Well, you should have thought that before agreeing to get married Ahad! Plus all the blame went on Haaniyah's head as she apparently forced him for marriage. It was pretty evident that it was a mutual decision to get married and nobody forced him in the first place. He just needed a reason to break up.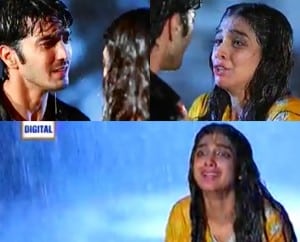 The rain scene where Ahad informs Haaniyah of his decision was brilliantly directed and executed. It was different from what we usually see in dramas. I would say it had a filmy touch to it, which made it more appealing to watch. The scene was emotionally loaded and both Soniya and Shehzaad performed splendidly. I found Soniya a tad bit over the top but overall the scene was perfect. If a girl gets ditched by her fiancé the night before her wedding, then I am sure she would be hysterical just like it was shown.
From the promos, we all know what is next and I am desperately looking forward to the next track. The preview for the next episode shows Haaniyah's reaction to the news. I would rate this episode 3 out of 5.
Do share your views about the first episode guys!
Mariam Shafiq