This week's episode was a total drag which disappointed me a lot. I fail to understand why they added secondary tracks in the midst of a very important twist. After seeing the very engaging first episode, I was waiting for an equally thrilling second episode but I got to see a filler episode instead, which was shocking as well as annoying. During the whole hour, I was waiting to see how Haaniyah's family reacts to the news of Ahad breaking up with Haaniyah and also how Haaniyah handles it. It was obvious from the preview last week that she was going to try to commit suicide and even this scene was shown in the last 5 minutes of the episode. Haaniyah only had screen space for the first 5 minutes and the last 5 minutes of the episode in total. The rest of the episode was focused on Ahsan (Haaniyah's brother) and his disturbed relationship with his wife Samina.
I have no idea what the director was thinking when he shot this episode. This was just not the right time to show secondary tracks. I was totally uninterested in seeing the hoity-toity Samina and an extremely worried and frustrated Ahsan who could not convince his wife to attend his sister's wedding. Ahsan and his whole family seemed fed up with Samina's behavior and Ahsan was shown regretting his decision to marry her in the first place.
One highlight of this episode was that we got more insight into Ahmed's character. I already gathered from the first episode that he was the responsible and mature of the two brothers, but we also got to know from this episode that he is a total workaholic and runs away from the very idea of getting married. He tries his best to ignore his mother's constant demand to get married and gets annoyed whenever she mentions it. She really seems to be after the poor guy's life even though he is only two years older than Ahad. It will be interesting to see how he will agree to marry Haaniyah since he is dead-set against marriage. So far, I am very impressed by Ahmed's character with his calm and patient nature and the aura that emits from his personality.

I liked the scene where Haaniyah has a flashback where she is trying to convince her father to agree to her marriage with Ahad. Her father has been aware of Ahad's unreliable nature since the beginning and has expressed his concern about his nature even in the previous episode. The only reason why he had agreed to Haaniyah and Ahad's marriage was because of Haaniyah's happiness as she loved Ahad. Haaniyah was now realizing that her father was correct about Ahad all this time and she was the one who made the wrong decision. Here Haaniyah was thinking about how wrong she was, and at the same time her father was worried about Haaniyah and her future with Ahad. The connection between these two scenes was brilliantly directed and I could really feel the bond between father and daughter.

Ahad has apparently vanished and his family seems to be unaware of this. They regarded his absence from the house till late in the night as his daily ritual and did not pay much attention to it. His mother seemed worried but Ahmed convinced him that it was nothing to worry about. They technically should have been very worried since Ahad was about to get married the very next day. Their attitude was a little hard to digest!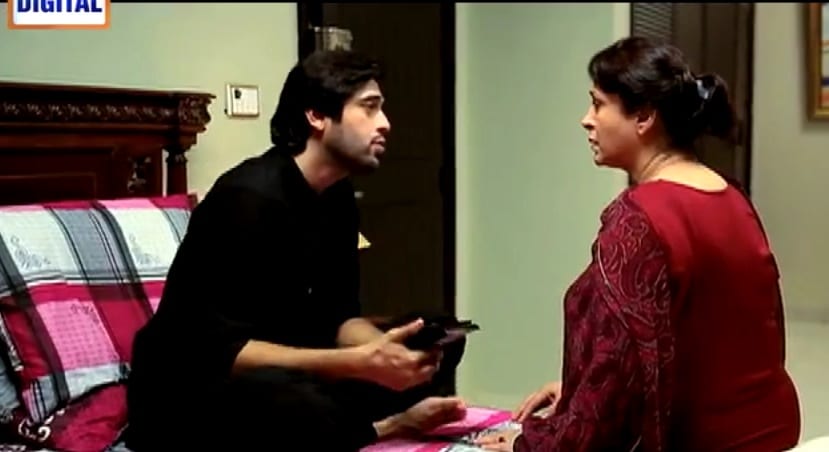 I finally heaved a sigh of relief when they turned back to the main track of the show. Haaniyah's whole family was shocked when Haaniyah took the sleeping pills. They had no clue what made her take such a drastic step, but her father immediately came to the conclusion that Ahad is the reason behind Haaniyah's condition. I truly love the bonding between all the members of Haaniyah's family (except Samina of course!); I enjoy watching close knitted families in shows.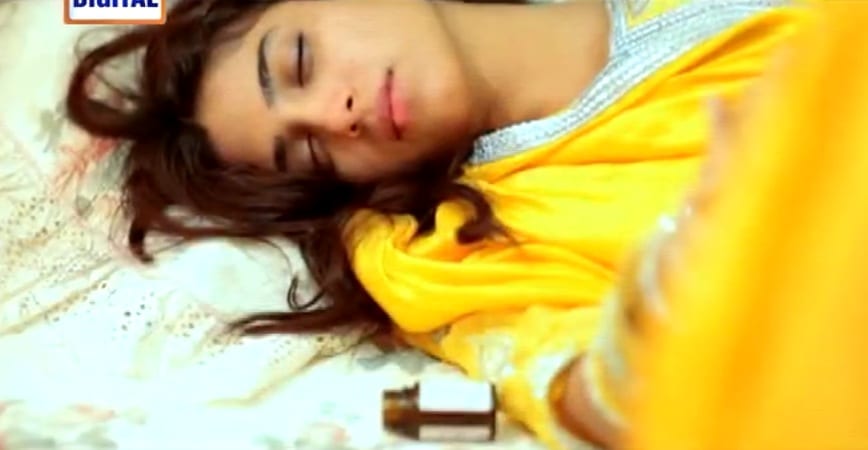 It is beyond me as to why they added a filler episode after such an interesting episode. Either they should have not rushed the story in the first episode or should have continued with the twist in the second episode. I really hope they finally turn to the main story in the next episode.
Another thing which I noticed in this episode is that the title track is not all that bad. The tune that played during the promos made me cringe but after hearing the whole OST, I think it is a decent song sung by Dua Malik
Do share your views about the episode.
Till Next Week
Mariam Shafiq