A lot of shocking twists and turns happened this week in the show. There was a new surprising twist in every scene; a few were completely unexpected while others were a pleasant surprise. The most unexpected one was Zayaan's involvement with the maid. I cannot believe this is the same Zayaan who could barely stand Noori's presence near him. I found this track completely unnecessary. I have no clue what the writer was thinking when she added this track!

On top of that, Maryam saw both of them together. I expected her to break down after witnessing such a scene but I was in for a surprise as we got to see the brave and determined side of Maryam again after a long time. The glimpse of the old Maryam was a welcome change. She stood up to Zayaan for the first time and gave him the attitude that he truly deserved. I enjoyed all the scenes where she showed her displeasure and answered back to Zayaan. Zayaan, instead of being regretful about what happened, told Maryam on her face what his real problem was. 'Meri Nazar Mein Tumhari Ab Koi Haisiat Nahi', these words left Maryam hurt and shattered and in pure disbelief.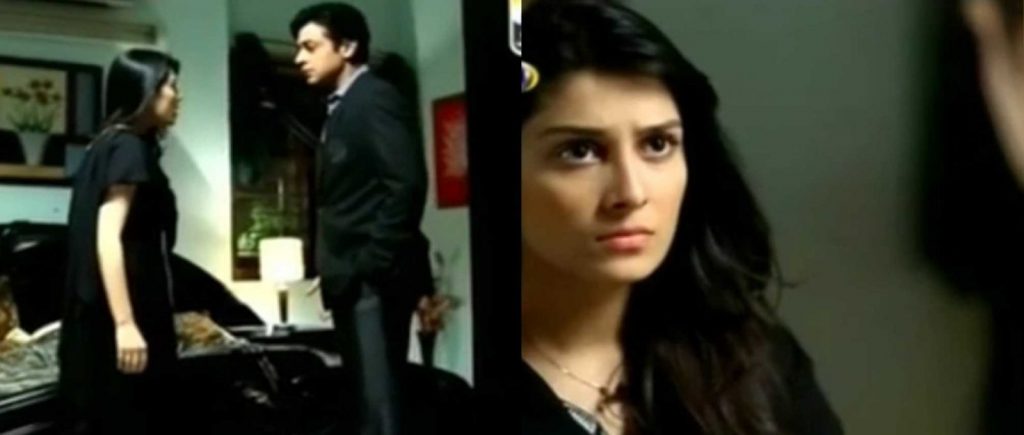 For the first time, Maryam did not get scared of Nusrat and although Maryam did not say anything to her, her attitude and expressions gave clear warning to Nusrat to not mess with her. She has had enough of the injustice done to her by both Zayaan and his family and I was really happy to see this new side of Maryam. It was about time she stood up for herself. I was also really happy with her decision to leave Zayaan for good until she overheard her parent's conversation and changed her mind. She remembered the words her father had said to her before her marriage and she did not want to disappoint him. I cannot believe people still believe that once the daughter is married they are not supposed to look back. This is the 21st century, not the 18th century!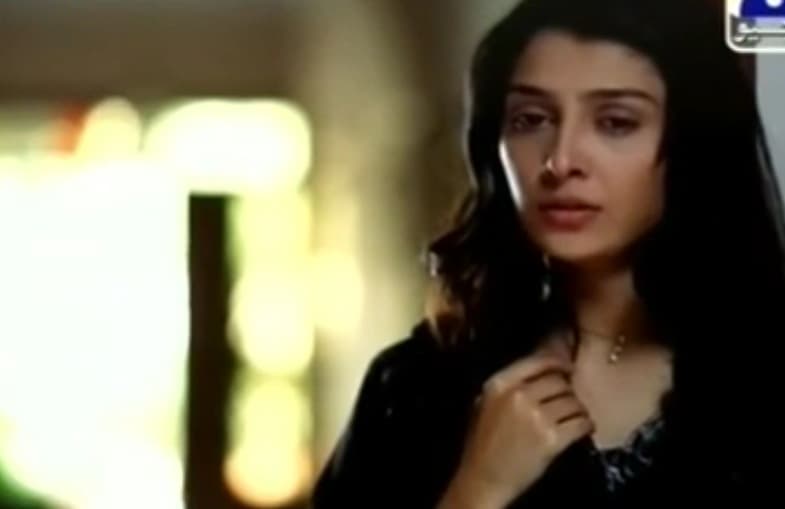 These people are giving the wrong message here to women. If they are facing problems with their in-laws and if they have someone in their life Zayaan then they should definitely turn to their parents for help. Unfortunately, people like Zayaan who are obsessed with perfection do exist in real life too. In my view, inner perfection should be given more importance than the outer perfection.

After that maid sequence, whatever respect I had left for Zayaan's character went down the drain. When Maryam left the house and went to her mother's place, he did not care about Maryam instead he was worried about his reputation if Maryam revealed the truth to her family. The only reason why he has not divorced her yet is because of Aashiya. But after seeing this new side of Maryam, even this reason was no longer enough to stop him.
The preview for the next episode seems promising. The new turn of events will definitely keep us all hooked. Zayaan has come up with the perfect solution to get perfection back in his life through Faiza. Faiza had already sensed that something was wrong between Maryam and Zayaan and Zayaan's offer is just what she has been waiting for since a long time. Sultan and his father's accident is the only reason that stopped Zayaan from divorcing Maryam. Will he divorce Maryam soon? It will be interesting to see what happens next.
Ayeza Khan was the show stealer this week. The 360 degree turn that her character took was brilliantly executed by her. Whether it is a negative role or the role a typical romantic hero, Faysal Qureshi can pull off everything with an ease and grace which are found in very few actors.
Share your views about the episode.
Mariam Shafiq