Everyone is familiar with the on-going feud between singers Ali Zafar and Meesha Shafi. After the later accused Ali of sexual harassment, the case is in court. The news is that the things have taken a toll on the career of Meesha's brother now.
Apparently, Ali Zafar contacted Patari, a music streaming app to lower the number of the track of Faris Shafi on their latest tracks list. Patari has been in immense bad light since the charges of sexual harassment came forward against their ex-CEO Khalid Bajwa. Khalid Bajwa had stepped down and was facing an audit but things were not so smooth as Bajwa was said to be still involved in all matters.
Now, a screenshot has come out which shows how Ali has targeted Faris's song and Patari also entertained his request. Here it is: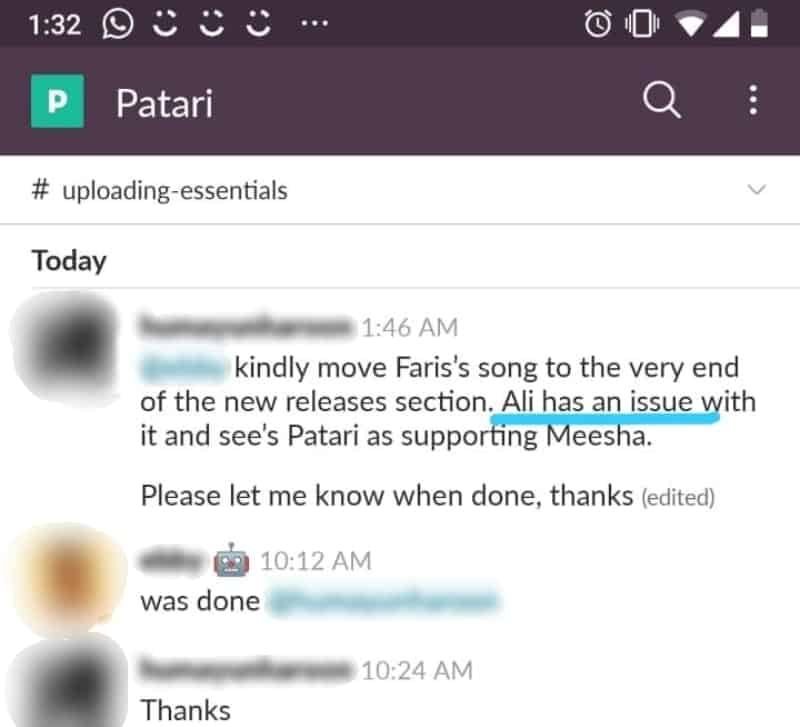 Looks like Faris's song on Patari made Ali feel that they were biased towards him.
What do you think about this new addition in the already foot long controversy? Share your thoughts in the comments section!